Best Mattress Of 2021 [Review] in 2021
Last Updated on November 3, 2021
written by sleep expert Lauren Hall
See full list of products
Find the products quick - here are the review winners
Sleep is crucial for your body to recover at the end of the day; while we rest, our mind makes connections, so the saying "sleep on it" is actually true. For many of us, it's difficult to get a good night's rest, and 9 times out of 10, it is because of a poor mattress. 
But what is the best mattress to buy?
There are many factors that go buying the best mattress; most of these are specific to you and your needs. Many of us suffer from back pain, neck pain, hip pain, but this might be because our mattress doesn't provide adequate support and pressure relief for our body. High-quality mattresses promote spine alignment and can even alleviate back pain and improve the quality of sleep.
I have tried more mattresses over the years than I can shake a stick at. I have tested various mattresses with those with varying body types, sleep issues, and preferred sleeping positions to find the ultimate mattresses for all your sleep needs. 
After all, we all deserve high-quality Zzz's at the end of the day. 
To make things easier for you, I have devised this guide in a clear structure to meet every budget, sleep needs, and wants. Buying a mattress is an investment; after all, you don't want to buy a cheap poor quality mattress and wake up to aches and pains every day?
No one wants that, so while you don't need to be spending an arm and a leg and sure don't need to break your bank when buying a mattress, but don't have too tight of a budget as you want a mattress that you'll look forward to waking up in, not the opposite. 
So stay tuned; some of these mattresses are pretty amazing. 
We've spent the time researching so you don't have to:
Our Selection Of The Best Mattresses Of 2021
Nectar Gel Memory Foam Mattress
best mattress for side sleepers
Coming in hot at number one spot is one of my favorite brands of mattresses on the market; it is the best-rated mattress loved by thousands of people who suffer from back pain but don't want to spend thousands on a new mattress. 
It is a solid example of high-quality mattresses that won't break your bank.
Plus, with Nectar, you're in safe hands ordering online as they offer a  year-long trial period, plus a hassle-free warranty, so if it's not a right fit or if something goes wrong, you're covered! Nectar offers the longest warranty in the business– pretty cool, right?
So what's it made of?
Well, for starters, these three-inch memory foam mattresses come with a whopping five layers of comfort. With a soft and airy top layer with cooling Tencel, the second layer being gel memory foam to conform to your body and keep you cool in the process. 
It is a medium-firm mattress which offers just the right level of firmness for support but also enough softness to feel comfortable. It also comes in a range of sizes from twin, twin XL, full, queen, king, California king so there's a right size for everyone. 
As we delve into the deeper layers, the third layer is an adaptive response transition layer that prevents you from sinking into the mattress. The fourth layer is a base layer to reinforce this support. The final layer at the bottom is a mattress cover to prevent slippage. 
So this mattress is not only best for hot sleepers, but it has an optimal level of firmness, breathability, comfort, and conforming capabilities. It can provide support for any sleeping position. I find this mattress the best mattress for side and back sleepers. 
You'll feel like you're sleeping on a supportive cloud with the deep body contouring features. 
Say goodbye to aches and pains when you wake up and hello to feeling refreshed and well-rested when you wake up. The conforming properties make it the ideal mattress for side sleepers of all sizes and many back and stomach sleepers too. 
With Nectars 365 day sleep trial, you can't go wrong– time to catch some serious Zzz's
Breathable, cooling mattress with 5 layers of comfort
High quality with an affordable price 
Ideal for side, back and stomach sleepers
Latest Deal: Nectar Gel Memory Foam Mattress
Casper Sleep Element Mattress
best memory foam mattress
Memory foam mattresses are brilliant for those looking for pressure relief while they rest, they're ideal for those with shoulder, neck, and back pain as they conform to your body and lift pressure points, so your body wakes up feeling well-rested and pain-free.
Casper Element is a brilliant option for sleepers who want support and cooling properties– it is even the best mattress for those with shoulder and back pain. Casper is reimagining sleep from the ground up and I'm here for it. 
So let's talk about the structure: there are two layers used within this mattress. The top layer is made with AirScape Perforated foam which is a breathable foam that increases airflow and circulates air, while the durable base underneath is engineered to prevent you from sinking into the mattress– we've all been there.
Its dreamy comfort at an unbeatable price.
The Element is the perfect introduction to Casper quality while remaining at an affordable price. These two layers offer the perfect balance of softness and support as the mattress cradles your body while you rest.
The top layer has a touch of softness and bounces while promoting breathability, and the memory foam supports pressure points and cradles curves and conforms to your whole body—no more sinking or sagging into the mattress.
What I love about Casper's Mattresses is that they are all eco-friendly and eco-conscious, as the cover is made with recycled materials that are designed to withstand years of abuse and love. But this cover also has a four-way stretch, so you can feel the full benefits of the layers underneath too.
Just like Nectar, Casper also offers a sleep trial. It may not be as much as the whopping 365 days like Nectar, but Casper still offers a 100-day trial which is more than enough to judge whether it's a right fit for you– plus, you can't beat the free returns!
It also comes in a range of sizes from twin, twin XL, full, queen, king, California king so there's a right size for everyone.
Many customers stated there was a horrible smell from the mattress, but for memory foam, in most cases, this is normal. However, other customers didn't even notice the odor, so this may have been a result of an anomaly.
All in all, this is yet another top-quality mattress for the price.
Breathable memory foam top layer
Supportive foam reduces pressure on hips and shoulders
100 sleep trial & free returns
Some customers complained about an odor but not all
Latest Deal: Casper Sleep Element Mattress
TUFT & NEEDLE Mint Classic Queen Foam Mattress
best mattress for couples
Looking for a mattress that offers both comfort, support, and coolness for both you and your partner while you rest? This one has well and truly earned its spot as the best mattress for minimal partner disturbance during the night.
Constructed with thick layers of adaptive polyfoam, which contours to the body to alleviate pressure without hugging your body or feeling like you're sinking into the foam too much. The transitional base layers of the denser form ensure the top layers remains flat.
What I love about the Mint Mattress over the original T&D mattress are the cooling properties. The Original T&D uses blue gel, whereas in the Mint design they use a green gel that offers five times better cooling qualities making it one of the best mattresses for hot sleepers.
Plus, with antimicrobial properties, it is also hypoallergenic and protects against bacteria.
The top two layers are infused with graphite and green cooling gel, which not only helps draw heat away from the body but also offers extra breathability to keep you cozy and comfortable– this has improved by 30% over the original too!
The breathability and body-conforming capabilities of this type of memory foam make the Mint Mattress perfect for couples. You'll experience fewer sleep disruptions as the foam absorbs movement and eliminates motion transfer; it is also completely silent, making it perfect for when sleeping next to a restless partner. 
Just like Casper, T&D also offers a 100-night sleep trial, but the Mint Mattress is also backed up with a whopping 10-year warranty, so you can buy worry-free with complete confidence. The price is also pretty impressive for the quality and components you get too.
It also comes in a range of sizes from twin, twin XL, full, queen, king, California king so there's a range of sizes for a range of needs. 
Talk about a quality mattress for a price point that won't break your bank!
Minimal disturbance of tossing and turning partner

Green cooling gel and graphite in top layer

100 day sleep trial and 10 year warranty

Latest Deal: TUFT & NEEDLE Mint Classic Foam Queen Mattress
GhostBed Flex Hybrid Mattress
Now I personally love a hybrid mattress— it's the best of both worlds. Really you can get the comfort, contouring, and conforming capabilities of the memory foam while the stability and firmness of the bouncy coils.
This mattress is even more exciting as it comes with a whopping seven layers of hybrid comfort.
So let's talk about these layers in more detail. The top layer is a quilted cover which is instantly cool to the touch and super plus; the second layer is also very cool with the 1 inch of cooling fiber which is woven directly into the comfort. This is then reinforced with the 1-inch gel memory foam layer; this cozy memory foam layer completes the cover.
Thats the layers that are in the cover alone; next up is yet another layer of contouring memory foam, which helps with spine alignment and relieves pressure points. This is followed by a Ghost Bounce Layer which is responsive like latex but contouring like memory foam.
So that's the foam part of the bed; what about the coils?
The sixth layer offers springy support and reinforced edges with their reinforced coils design which is supported on top of the high-density base layer to provide maximum durability and lifespan from this mattress. You can have a combination of support, comfort, and quality.
Talking of quality, you can buy with confidence that GhostBED Mattresses are proudly made in the US with high quality and CertiPur-US certified materials that were well and truly built to last. It is one of the best mattresses for back pain and, in particular lower back pain.
If you love to sleep on your back or trying to train yourself to sleep on your back, then you'll love the feel of this one.
Seven layers of hybrid comfort
Three layers of supportive foam and 1 layer of reinforced coils

25 years warranty through manufacters website
Latest Deal: GhostBed Flex Hybrid Mattress
Layla Copper Infused Memory Foam Mattress
So you may be looking at this product and wondering to yourself why copper-infused? Well, you'll actually be shocked by the cooling properties of copper; it has some serious thermal benefits through dispersing your body heat evenly. 
You'll feel super rested and relaxed after waking up in this bed. 
What I love about this mattress over the others on my list is that Layla offers a flippable mattress so you can completely customize your rest. One side is a firm mattress, while the offer is medium soft, making it ideal for those whose preferences vary from night to night.
This mattress was designed for any kind of sleeper; from side to back to stomach sleepers, you can find the right comfort levels by choosing the right amount of support for you by simply flipping the mattress. 
But let's talk cooling technology…
The copper-infused mattress works wonders for keeping you at a comfortable temperature throughout the night with their natural cooling technology. The copper infusion reacts to body temperature and keeps you cool by dispersing body heat to provide a healthier, better-quality sleeping experience without any hot flushes or disturbances in the night. 
The medium-soft side is constructed with three inches of memory foam, along with some convoluted polyfoam for that little extra padding. The surface contours closely to the body, making it comfortable for both back and side sleepers. 
While the other side offers 1 inch of memory foam, giving the mattress a firm feel for those that want that little extra support. The layer of dense polyfoam is located between the comfort layers, which acts as a shared support core for ultimate stability on both sides. 
But wait, get this, this mattress even comes with two free pillows!! You'll be all set with this awesome mattress. 
If you're a combination sleeper that likes a little bit of both firmness on one night and softness on another them this super easy flippable mattress by Layla will be your very best match, the technology of this mattress is pretty impressive. 
Flippable mattress ideal for combination sleepers
Infused with natural copper for cooling properties

Latest Deal: Layla Copper Infused Memory Foam Mattress
GhostBed Classic Memory Foam & Latex Mattress
best mattress for stomach sleepers
Here's another excellent mattress by GhostBed. Are you sensing a theme here? Well turns out the original is brilliant for those who like to sleep on their stomach. The plus-four layers of comfort make this mattress ideal for combo sleepers who love to toss and turn.
So let's get into the nitty-gritty details of these four comfort layers.
The top layer is a super comfortable plush cover that is made with a stretchy, durable blend of viscose and polyester, which offers mega comfort and a breathable feel. This light sheet uses cooling technology which is crucial for a comfortable night's rest.
The second layer is an aerated latex foam layer with small holes which pull the head away. I personally love latex as it has conforming properties of memory foam with a slightly bouncier and airier feel to the mattress.
But don't worry, you're not missing out on memory foam.
GhostBed also comes with a two-inch memory foam layer underneath the latex foam layer so you can have the best of both worlds. Their proprietary formula features larger cells than traditional memory foam, so this layer can effectively absorb and transfer body heat.
To top it all off, the final layer is an additional support layer; it is a high-density base layer that adds durability and prolongs the lifespan of the mattress as a whole. It has been rated the best mattress for back pain, the best latex mattress, and the best mattress for combination sleepers.
GhostBed has 20+ years of experience in the sleeping industry, backed by years of researching, designing, and refining, so you're guaranteed to be getting the very best bang for your buck.
So if you're a combination sleeper constantly looking for a solution to help with aches and pains, then give the original Ghostbed a go!
Four layers of plush comfort

Cheaper than other similar mattresses of this calibre

Super cool and ventilated design

Suitable for combination sleepers

10 year protection costs $50 not offered for free

Latest Deal: GhostBed Classic Memory Foam & Latex Mattress
Sleep Innovations Hudson Hybrid Mattress
best mattress for back sleepers
It certainly feels like hybrid mattresses are the way of the future. Sleep Innovations offer a 12-inch Hybrid mattress that combines individually wrapped coiled and responsive memory foam to keep you lifted and help you feel more rested every night.
What I love about hybrid mattresses is the number of layers of support you receive, just like other hybrid mattresses I have reviewed today, this one comes with 6 layers of comfort and support to relieve pressure points and optimize comfort.
The first layer is a cool and fresh quilted cover that feels instantly cool to touch. Then this is supported by 2 inches of cooling gel memory foam that is extra breathable; this promotes maximum airflow and helps dissipate body heat to keep you cool throughout the night.
This memory foam is then supported by 1 inch of resilient foam, which provides robust support to every inch of your shoulders and back, making this another one of the best mattresses for back, neck, and shoulder pain.
Sounds pretty cool so far, right?
Well, this is then followed by a 6-inch layer of individually wrapped coils for total support; these coils push up much more effectively for more efficient spinal alignment and back support, whether you're a side sleeper, stomach sleeper, or a back sleeper.
After this layer, there are two final edge-to-edge support layers with a sturdy foam base that stabilizes and reinforces the mattress edges for outstanding durability and longevity. Plus, to top it all off, this design is completely hypoallergenic.
Sleep Innovations are dedicated to a brilliant night's rest, and they're so confident in their design that they offer a 10-year warranty.
Six layers of hybrid comfort and support
Gel memory foam keeps sleepers cool

Features firm support and prevents sagging

Comes with a 10-year warranty

Latest Deal: Sleep Innovations Hudson Hybrid Mattress

Linenspa Memory Foam and Innerspring Hybrid
Now I'm always a bit skeptical about mattresses for under 300 bucks but Linenspa is something else. Their budget-friendly mattresses are something to get excited about, they offer a good level of comfort and durability– plus Linenspa even offers a 10-year warranty!
The warranty often indicates how long the mattress will last, and in this case, a mattress that'll last ten years for under 300 bucks? This Linenspa mattress is an absolute steal for the price point! It comes in a wide range of different sizes from Twin to California King.
This unbeatable hybrid design combines both contouring memory foam and responsive response springs. You can also choose the thickness of the mattress for something as thin as 8 inches, ideal for a college dorm, or 12 inches for the master bedroom.
So let's take a peek inside…
For starters, this mattress comes with a cozy quilted cover which is followed by plush memory foam that conforms to your body shape and curves, this is then supported by a supportive comfort foam before being followed by durable steel coils.
What I love about Linenspa is not only are their mattresses high quality and long-lasting for the price, but Linenspa proudly gives back and supports Make A Wish charity by donating $50,000 every year to grant wishes for children with critical illnesses.
It's not every day that you see a big company give back to worthwhile charities.
Best mattress for under $400

Plush memory foam and bouncy steel springs for bounce and comfort
Comes with a 10-year warranty

None over 100,000 glowing reviews

Latest Deal: Linenspa Memory Foam and Innerspring Hybrid
Tempur-Pedic TEMPUR-Adapt Hybrid Mattress
I love a good splurge from time to time, and if you're looking for a luxury mattress that will offer comfort, support, and contouring capabilities, then you'll love Tempur-Pedic. This mattress was made for big dreams.
This mattress doesn't use any old memory foam; each Tempur-Adapt mattress features unique layers of proprietary materials which were originally developed by NASA to support your body and relieve pressure.
The Tempur-Adapt actively adapts to every point of contact on your body for a sleep experience that is more than innovative, so you'll wake up feeling more rested than ever before.
Everyone is different, so Tempur Pedic offers different firmness levels from soft, medium, medium hybrid to the firm.
The advanced cellular structure of the Tempur material is precision-engineered to adapt and respond to your weight, shape, and temperature so you can guarantee to have unprecedented comfort. Tempur-Adapt also offers unparalleled pressure relief; all your body's pressure points are absorbed within the mattress.
This can reduce tossing and turning and allow your body to fall asleep more deeply.
This is yet another mattress that is best for couples as the Tempur-Adapt uses superior motion absorption; the one-of-a-kind material isolates movements which prevents disturbances if a restless partner tosses and turns in their sleep.
So whether your partner is a midnight snacker, night owl, or an early riser, you'll never be disturbed again. This mattress, originally created by NASA, will take your comfort to a whole new world and your dreams to the moon.
If that doesn't scream luxury, I'm not sure what will– Tempur Pedic has done it again!
Design originally created by NASA to support and relieve pressure

Offers motion absorption for undisturbed sleep
Adapts and responds to your weight, shape and temperature

Not ideal for those on a budget

Latest Deal: Tempur-Pedic TEMPUR-Adapt Hybrid Mattress
The Purple Mattress
best mattress for hip pain
Let me introduce you to the world's first No Pressure® mattress.
The foam on this mattress relieves the pressures very well. It also used Smart Comfort Grid™ to reduce the pressure. The mattress is constructed with an antimicrobial formula that keeps it safe from any germs.
All the materials used to construct this mattress are healthy and eco-friendly as well as anti-allergic. While also combatting dust mites. This makes the mattress healthy for any human body. It has a 2-inch Polymer™ with a powder coating of Smart Comfort Grid™ Non-toxic polyethylene copolymer on the top and in the middle.
The purple mattress features two inches of breathable GelFlex Grid, which cradles pressure points like hips and shoulders while keeping the rest of your body fully aligned, making it the best mattress for hip and shoulder pain. 
The Grid features 1400 ventilation chambers which offer better airflow as the temperature is completely neutral, so you won't sleep too hot or too cold– it's a perfect balance. It even adapts as you move to make it perfect for all sleeping positions. 
By now, I'm sure you know that there's still a lot more that I need to tell you.
The Purple mattress comes with four layers of incredible comfort, starting with a SoftFlex cover followed by the two inches of breathable GelFlex Grid, which, as I spoke about earlier, cradles pressure points and relieves aches and pains across your body. 
This is then followed by two layers of the original foam base, which conforms to your body and offers outstanding support. 
In the base layer, it has 4 inches of extra polyurethane foam for super support. The knit composition of this mattress is 67% polyester, 29% Viscose, and 4% Lycra. The mattress is also specially made with Hyper-Elastic Polymer, which is FDA certified.
I love this mattress and have a feeling you will too once you see it. It is even hypoallergenic, non-toxic, and durable, making it a perfect match for those with allergies. Plus, with all the positive customer feedback on Amazon, there's really no reason to pass this one up.
The Grid cradles body and relieves pressure points around hips and shoulders

1400 ventilation chambers to keep temperature neutral 

Hypoallegenic, non-toxic and durable

Not suitable for those on a budget

Latest Deal: The Purple Mattress
AMERISLEEP AS3 Memory Foam Mattress
best mattress for shoulder pain
Next up is yet another pretty luxurious mattress by Amerisleep; the AS3 combines the ultimate sleep technology, crafted with high-performance materials designed to elevate your sleep experience. 
The VS3 is Amerisleep's most versatile mattress from their range. It evenly blends support and softness, making it brilliant for those who change their positions as they sleep. They utilize three layers of comfort in their design to create a soft but responsive feel. 
The first layer is known as the Bio-Pur it is a cool, responsive, and breathable memory foam that helps you keep cool and comfortable while resting. Plus, it is more responsive than any old memory foam, so you don't sink or get stuck in the mattress. It is even eco-friendly as it is made partially with plant-based materials and uses low-emission manufacturing. 
The next layer uses Harnessing Intelligent Ventilation and Energy Technology (HIVE)  to offer efficient pressure relief using hundreds of six-sided foam cores which expand and contract.
This provides you with that little extra cushioning where you want it and supports where you need it to soothe sore spots like the shoulders and lower back so you'll wake up feeling refreshed rather than achy and sore from a restless night of tossing and turning. 
Pretty incredible so far, right? Well, wait until you hear this. 
The final layer is also known as the BioCore, which provides long-lasting support and durability. It ensures that the mattress doesn't lose firmness or develop soft spots and sagging over time with some love and care. 
Amerisleep is so confident in their product that they offer a whopping 20-year warranty on all their mattresses, so you can buy with confidence that you're getting top-quality materials and components. 
Uses HIVE, Bio-Pur and BioCore technology 

Softness where you want it and support where needed

Excellent ventilation for keeping cool
Latest Deal: AMERISLEEP AS3 Memory Foam Mattress
Pure Green Organic Latex Mattress
Best organic latex mattress
Now I know I shouldn't have made you wait this long for a full latex and organic mattress but trust me, it is worth the wait. Pure Green uses 100% natural latex, 100% organic cotton, and 100% New Zealand wool and marks a whole new standard in latex mattresses. 
This firm latex mattress is best for stomach sleepers and those who prefer to sleep on a very firm surface. It is super strong and supportive but offers enough plush to alleviate pressure points to relieve aches and pains all over your body. 
So, where do I begin with such an incredible mattress?
Well, for starters, the natural latex foam provides perfectly pinpointed elastic support; it not only adjusts instantly to your every move but also ensures you have constant support without any resistance. It remains with the same support all night long.
The natural latex also has air chambers running throughout the foam, which allow air to easily circulate through the mattress, plus the organic wool and cotton are extremely breathable, so you can guarantee that you'll feel cool throughout the night. 
Pure Green Latex foam is the highest quality natural latex on the planet; it is only made from natural latex with zero synthetic latex, so if your body is quite sensitive to harsh chemicals, then this latex mattress is ideal– plus, it is completely hypoallergenic.
But wait, that's not all… 
Their latex foam complies with the world's most stringent health standards to ensure their product is organic. It passes strict requirements on toxicity and biodegradability, so you'll be sure to be caring for your environment with every purchase. 
At the base of the mattress, there is a whopping six inches of Pure Green latex foam providing strong support and durability; on top of this is a 2-inch latex comfort layer which adds a pinch of softness to the surface of the mattress and then 1 inch of 100% natural wool which is quilted into a mattress cover– it is the perfect balance of support, firmness, and comfort. 
This mattress gets a green thumbs up from me!
100% natural cotton, wool and latex

 Hypoallergenic and eco friendly
Ideal for stomach sleepers
Latest Deal: Pure Green Organic Latex Mattress
Best Mattress Of 2021– A Buyer's Guide
When it comes down to buying a new mattress, it is very exciting; it's an investment that everyone loves. There's no better feeling than ordering a new mattress and counting down the weeks for it to arrive. 
Our whole body suffers when we sleep on an old mattress; the aches and pains scream a thousand words. It can really disturb our quality of sleep, and we often wake up feeling tired and restless rather than refreshed and ready for the day. 
But defining the 'best mattress' is easier said than done; everyone is different after all. We all have a perceived preference for firmness levels. Plus, not everyone sleeps in the same position, some of us are side sleepers, or stomach sleepers, or back sleepers, while others are combination sleepers, so finding the perfect mattress is unique to each individual. 
While there are also other factors to consider, such as your weight, whether you sleep hot, and your budget. 
Knowing how to choose a mattress is important; you need to know exactly what you needs and wants while also devising a substantial budget as, after all, buying a mattress is an investment that can last you 10-15 years, so it's better to splurge on higher quality materials for a good night's sleep for years to come. 
But don't worry, you're not alone in this. I'm here to guide you through everything you need to know when buying the best mattress. 
So stay tuned, my friends; this guide may change your life. 
What To Look For When Buying A New Mattress:
When looking for a new mattress to purchase, there are many different factors you should consider. These can help you narrow down which specific mattress you want. These factors include:
Thickness
Mattresses come in a few different standard thicknesses. In general, thicker mattresses feel softer and provide more support for most people. If you weigh more than average, you are likely going to want a thicker one to provide even more support for your neck and spine while you are sleeping.
This is also something that is very important to think about people who experience pain in their neck, shoulders, and back. A thin one will likely not provide enough support for your body to keep you comfortable.
They generally range in thickness from five inches to 20 inches. The standard thickness is usually between 10 and 14 inches.
Memory foam mattresses tend to be thinner, with many models under 10 inches, while heavy coil spring ones are the ones that are usually the thickest, at well above 15 inches. Ultimately, the mattress thickness you choose is a matter of personal preference.
If you love a soft, supportive sleeping surface, you will likely want to opt for a thicker model, while if you prefer something firmer, you may want to go with a slimmer alternative.
You may also want to consider your living situation when making a purchase. Thick mattresses are heavy and difficult to move, so if you aren't completely settled, you may want to opt for a thinner one for now.
Density
Density generally refers to the level of firmness in your mattress. This is most important to consider if you opt to go with a memory foam mattress, as these are the mattresses where density can vary most widely from product to product.
Density is usually conveyed in pounds per cubic foot when discussing the specs of a mattress.
Very dense ones will feel more firm to the touch, and they will also weigh more. Preferred mattress density varies widely from person to person. The best way to assess the density of any of them that you are considering is to go and feel it in-store to see if you would be comfortable with it.
Memory foam mattresses are marketed in three density categories: low, medium, and high.
Low-density is under three pounds per cubic foot and is generally designed for affordability.
Medium-density is the most common, at about five pounds per cubic foot, and provides a nice balance between softness and support.
High-density is above six pounds per cubic foot, and they are designed for ultimate support. However, they are also usually very expensive. To some people, a high-density mattress can actually feel a bit too stiff.
Ventilation and Airflow
A factor that many people overlook is the level of natural ventilation. Many mattresses are designed for good airflow, while others can tend to hold on to water and dust that passes through it over time.
We actually lose a huge amount of our body's moisture while we sleep, which means that if yours does not have good ventilation, it will become very unhygienic over time and may also start to hold on to odors as well.
With particularly bad ventilation systems, you may even develop a problem with mold in your mattress.
When you are shopping for mattresses, be sure to ask about the ventilation system. Generally, higher-quality ones have better airflow. However, there are many things you can do with any mattress to increase ventilation.
You should definitely take note of these tips if you live in a humid climate, as this is where these problems are more likely to develop. One of the most important is to mount your bed on a frame that has slats on the bottom. This allows the mattress to breathe properly.
If it is particularly muggy where you live, you could even consider turning over your mattress once a week to increase airflow.
Warranty
Since you are making such a big investment, you will definitely want to make sure that yours has a good warranty. Although you may not think you need a warranty at first, they are a lifesaver if any unexpected damage happens to your purchase.
Warranties will cover things like springs popping out, seams ripping, or other major unexpected events that result from bad manufacturing.
However, consumers should be aware that warranties do not cover your personal views on the mattress. For example, you can't use the warranty on a mattress just because you don't think it's comfortable.
You should also be aware that yours will likely not last for the entire length of your warranty. However, this figure is still a good rough indicator of its relative lifespan. For example, a ten-year warranty will likely last about twice as long as one with a five-year warranty.
Some warranties have prorated periods, which means that after a certain point, you would need to pay an out-of-pocket cost to have yours repaired under warranty. Good warranties are most important for high-cost mattresses since they are such a big investment.
There are a variety of different mattress brands on the market right now, and each has its own pros and cons. Certain brands are known for producing specific types of mattresses, while others have a broader selection of products.
Some of the largest and most prominent brands of mattress manufacturers include Sealy, Serta, and Denver Mattress.
Each of these companies makes several different types of mattresses that are aimed at specific needs, such as orthopedic mattresses, memory foam mattresses, spring mattresses, and budget mattresses.
There are also several specialty mattress brands that offer a smaller selection of high-quality mattresses. For example, the brands Casper and Tuft & Needle offer only one mattress each, but they are very highly rated and are engineered for high levels of comfort.
Tempur-Pedic is another popular specialty brand, with a selection of mattresses that are designed specifically for extra comfort and health benefits.
Another unique specialty brand is Sleep Number, which provides adjustable firmness for multiple uses. This brand is a particularly popular choice among couples. Some of these brands are easily accessible in chain stores, while others need to be ordered online.
Spring vs. Foam Mattresses
There are two major types of mattresses on the market: spring mattresses and foam mattresses. Both are very popular and have their pros and cons, and which one you choose is a matter of personal preference.
Spring ones are supported by small metal coils, which give the mattress some bounce. They usually include a pillow top supporting the body as well to provide more comfort.
Alternatively, foam and memory foam mattresses are designed to mold to the body a bit more to provide more support for the spine.
These are the types of mattresses that are usually recommended to people with neck and back problems because they relieve pressure points that are sometimes put on the body by spring mattresses.
However, they are more expensive to make, which means that they are more expensive to purchase as well. Some retailers make models that combine the two options – a spring base with memory foam padding on top, designed so that you can enjoy the benefits of memory foam affordably.
But if you want to know some more details of the key differences between a spring mattress vs a foam mattress then I spoke about it in more detail in a full article, so be sure to check it out!
Innerspring Vs. Hybrid:
So since hybrid mattresses are made of both innersprings and foam, which one should you get? Hybrid vs. innerspring mattress? Just like when comparing memory foam hybrids and innersprings, both have their advantages.
Innerspring mattresses are the coolest mattresses on the market because of their well-ventilated design, but they don't offer much pressure relief in comparison to memory foam or hybrid mattresses. So let's talk about innerspring vs. memory foam vs. hybrid.
Hybrid mattresses take the best qualities of both innerspring beds and memory foam beds. So it has the conforming, body contouring, and pressure relief of memory foam without the heat. While hybrids also have the cooling and ventilated design of innerspring mattresses without but with a softer, more pressure-relieving feel.
Hybrid mattresses also have more bounce than memory foam but contour your body better than innerspring mattresses, so it offers more comfort. Hybrid mattresses best suit any sleeper and any sleeping position, while hybrid mattresses do not.
Pretty cool so far, right? Well, check out my hybrid vs. innerspring mattress guide here!
Memory Foam Vs. Hybrid:
Hybrid mattresses blend the best qualities of innerspring mattresses and memory foam mattresses. But which one should you get? Memory Foam vs. Hybrid? Now don't get me wrong, memory foam has some pretty incredible qualities, but it does sleep hot.
Can we all agree on this?
But a hybrid mattress has memory foam layers, but instead of a high-density foam core, the core is replaced with innerspring and, most commonly, pocket springs. This gives the mattress a bit of bounce, stability, and insane edge support compared to memory foam.
Innersprings are known to sleep very cool, with their well-ventilated design and gaps between the pocketed springs, so they do sleep very cool; when paired with open-cell and gel or copper-infused memory foam, it helps the mattress sleep much cooler than all-foam.
They also prevent you from sinking too deep into the mattress with the springy core, this also helps reduce overheating, and it also prevents the feeling of drowning in the mattress, making it much easier to get in and out of.
Hybrids are even ideal for couples. While they may not offer as much motion silencing as memory foam, with pocketed springs, the springs move individually and make next to no noise with movement so that you can sleep next to a restless partner in peace. 
Hybrids are the best of both worlds, especially if you're a hot sleeper who wants body contouring without the heat. Some hybrids also come with latex layers instead, and latex remains a neutral temperature making it an even better option for hot sleepers. It has very similar qualities to memory foam with body contouring and pressure relief– it just has a slightly bouncier feel!
Advice When Shopping for a New Mattress
There are many different places where you can buy one. Where you end up purchasing your mattress will relate to its convenience factor for you, as well as the brand of mattress you end up choosing.
Some mattress brands are readily available at several retailers around the country, while others are only available online or through the brand's showrooms.
One of the first and most common places to buy a mattress is from a big box store, such as Walmart, Sears, Target, Costco, and more. The benefits of doing your shopping here are that these stores are very convenient. There is often one in driving distance of even the smallest towns.
They also tend to have very inexpensive models, perfect for people on a budget, such as college students or young professionals. However, you likely won't find the same quality of mattress at a big box store that you would elsewhere.
The next place to look for one is a department store, such as Macy's or JCPenny. These stores also provide the benefit of being relatively accessible, but they tend to have a higher selection of mattresses than a big box store.
It displays in these types of stores are usually larger than in big box stores, so you can lay down and really get to know what you are buying before you make a purchase.
You also might try heading to a mattress specialty store, such as Denver Mattress, Mattress Firm, or a local store. These stores are often your best bet if you want to find a truly high-quality mattress.
They carry the biggest range of brands, and you can test and compare them in-store with help from associates who are knowledgeable about mattresses. However, not every town has a specialty store, making this a difficult option for some consumers.
Finally, you may opt to buy one online. The benefit of doing this is that you have access to a much broader range of products than you would by shopping in a physical store, and you can have items shipped to you from around the world.
However, when shopping online, you don't get to test out the mattress before you buy, so you'll likely be relying very heavily on reviews.
A good solution to this problem is to see if an online brand has a showroom near you. You can go test out the mattress, but you don't have to deal with the hassle of getting it home since it will be shipped to you.
Many mattress companies are now opting for online-only sales models, and they offer home trials so you can test out the product. This allows them to lower their prices, since they don't have to go through a manufacturer, and the delivery is easier for the consumer as well.
The Different Types of Mattresses
There are a few different types of mattresses that you will encounter while doing your shopping. We've already discussed them briefly, but here we'll go into more detail about what each type offers and its pros and cons.
Innerspring Mattress:
The first and most common type of mattress is an innerspring mattress. This type contains small metal coils that give it a springy feeling.
They have pillow-like padding over the top to provide comfort. The biggest benefit of an innerspring mattress is that they are relatively inexpensive to make and purchase. They also can be very comfortable when designed well.
They are widely accessible, and there is a huge range of models to choose from, so you can select one that matches your firmness preferences.
However, these mattresses often aren't the most durable, and over time, many people find that they become less comfortable and can even put stress on their bodies.
Some models can also be noisy, and if you sleep with a partner, they may feel you moving during the night.
Innerspring mattresses are a good choice for the general population, especially those on a budget, but should probably be avoided by those with spinal issues that need extremely good support.
Memory Foam Mattresses
The next common type of mattress is a memory foam mattress. These ones are created to contour to your body as you sleep, which is extremely comfortable and puts very little pressure on your body. They are usually the go-to choice for those with back and neck pain.
They are very quiet as well, and just like innerspring mattresses, they come in different densities for varied firmness.
They also come in latex varieties, which many people consider to be more eco-friendly. However, these mattresses can be very expensive, especially orthopedic versions. They also can be very heavy and difficult to move on, particularly in high-density models.
Some people also notice that they retain heat, so many brands now offer gel versions, which keep them cool. They can have some issues with off-gassing right after purchase, so they should be aired out if this is a concern for you.
Many brands are now selling hybrid mattresses, which combine an innerspring base with a memory foam top for a combination of support.
These mattresses are a great way to get the conforming aspects of a memory foam mattress with the firmness and bounce of an innerspring version.
They can be more difficult to find than their counterparts, however, and they can also be expensive. Some models can also be very heavy because of the way they combine materials.
Pros & Cons Of A Memory Foam Mattresses:
Memory foam mattresses have become the product of choice for many people, and there are now many different types and brands on the market. But what is memory foam? Why should you buy memory foam mattresses?
But what are the pros and cons of memory foam?
Several of these brands and models cater to consumers with specific orthopedic needs to encourage more comfortable and pain-free sleeping habits. Memory foam mattresses should be tested before purchase, as they come in many different densities to cater to various preferences.
Most memory foam mattresses are constructed from the original memory foam material, which is made from petroleum.
These are very durable and come in a variety of different densities and sizes. This type of memory foam is also used in hybrid mattresses to provide extra support over the springs. The biggest problem that many people encounter with this type of material is that it can feel very hot at night.
To address the problem with heat that many of these have, many brands are starting to create gel-infused memory foam mattresses. These combine the traditional petroleum-based material with a cooling gel that is placed throughout the mattress.
Some of the most visible brands of these types of mattresses include Nectar, Casper Sleep, Sleep Innovations, and DreamFoam, although there are many more to choose from. They are also slightly less likely to sink than traditional memory foam, so you can move around more easily on the mattress.
Some brands also make a version of these mattresses called air cool memory foam. The layers are designed for ventilation so that as you sleep, it will breathe and adjust to your body temperature.
Many of these use an open-cell design, which distributes both heat and body weight more evenly on the mattress, which feels cooler and lighter as you sleep.
Another big concern with memory foam mattresses is that they are not eco-friendly because they are made from petroleum.
The traditional memory foam material can have an off-putting smell upon initial purchase, and it can also release chemicals from the petroleum during sleep, which is called off-gassing.
To combat this, many companies have started creating plant-based memory foam mattresses. These mattresses reduce chemical output, and many of them are also designed to minimize heat retention as well.
Latex Mattress:
An offshoot of the memory foam trend is latex foam. Latex foam feels very similar to memory foam, it is a supportive material that can relieve pressure but unlike memory foam, it has a unique bounce to it that helps the mattress feel more like a spring mattress and prevent sagging over time.
Latex also tends to be cooler than traditional memory foam, which is a benefit that many people value highly.
Many brands are now starting to include a layer of latex foam on top of their memory foam mattresses to give their customers the benefits of both types of foam.
A latex mattress can be made using much more natural latex materials like tree sap, or it can be made using synthetic latex compounds. But either way, latex mattresses are a hypoallergenic material that is resistant to dust mites and mold, making them ideal for those with allergies.
Latex mattresses are also extremely durable and sleep cool as instead of sinking into the mattress as you would on memory foam mattresses, you sleep on top. It sleeps cool and has a bouncy feel making it an ideal choice for those with allergies or those who are hot sleepers.
Natural latex mattresses are also ideal for those allergic to certain chemicals; while any latex mattress will be hypoallergenic, a natural latex one will also be free of any trace of chemicals that may be used in synthetic latex mattresses.
Synthetic latex mattresses are a completely man-made product with the consistency of latex. Synthetic latex does tend to be much firmer than natural latex, providing a firmer feel and a lower cost. So if you prefer a firmer foam density on a new mattress, then synthetic latex may be right for you.
Hybrid Mattress:
Hybrid mattresses are the best of both worlds as they combine the support of innerspring coils and the plush comfort of latex or memory foam, they don't tend to be as bouncy as innerspring beds, but they're much easier to move around on over memory foam beds and still offer a bit of bounce.
The latex or memory foam layer on top of the springs can also help absorb motion, so if you have a restless partner or pet sleeping on the bed, you won't be disturbed by every movement during the night.
Hybrid mattresses are also ideal over memory foam mattresses as they tend to sleep fairly cool as the coils in the mattresses prevent you from sinking too far into the mattress too much. Hybrid beds do tend to be much heavier than latex beds or memory foam beds as they combine both coils and foam.
So when it comes to delivery, make sure the mattress manufacturers or delivery drivers deliver to the room or even help with installing the mattress onto the bed– imagine trying to haul up a queen-size mattress to an apartment by yourself…
All in all, hybrid mattresses are brilliant if you want the firmness of the coils but contouring and pressure relief of a foam or a latex mattress. Getting a hybrid mattress is a brilliant way to reap the benefits of all the different types of mattresses.
How To Clean A Mattress:
Accidents are inevitable when it comes to your bed. Whether you have children or got a tad bit too drunk one night on the wine and it spilled on your bed, in these cases, you're going to need to know how to clean your mattress and fast to prevent staining. 
I'm going to speak about it briefly now but be sure to check out my guide on how to clean a mattress for more in-depth details, like getting out a tough stain or toilet accidents throughout the night. 
How To Clean Your Mattress: General Clean:
As a general clean, you should clean your mattress every couple of months or so to keep your mattress in tip-top shape. The first thing you'll want to do is strip your mattress of all the pillows, sheets, blankets and pop them in the washer.  A hot wash should get rid of all the dust mites. 
You'll want to grab: a vacuum, enzyme cleaner, laundry detergent, baking soda, cleaning cloths, and cold water. 
Once your mattress has been stripped, you'll want to vacuum the mattress to begin with to get rid of all of the dust, hair, skin particles that have built up on your mattress. 
Next up is spot cleaning; the cleaner you use will depend on the stain. For biological stains you'll want to use an enzyme cleaner (for blood, sweat, vomit, urine, those kinds of stains). Spray the cleaner on a cloth and blot the area until the stain lifts. 
You want to use as little product as little moisture as possible for this step. 
Once you've lifted all the stains, you should sprinkle baking soda over the entirety of the mattress. This will help deodorize the mattress, leave it for 20 mins to an hour and then vacuum again. Flip the mattress and repeat the same steps with the baking soda, and your mattress should look as good as new. 
But what about tough stains?
For tougher stains, you might need something a little stronger (if the enzyme spray doesn't work). A 50/50 vinegar and water solution does seem to work wonders for cleaning up tough stains. 
Just spot clean as you would with the enzyme cleaner, applying the solution to a cloth and not directly to the mattress, and then blot the mattress until the stain lifts. I've broken it all down in a full article on how to get out any stain under the sun out of your mattress.
So be sure to check out my how to clean a mattress guide. 
 What Is The Best Mattress For Me?
There are so many factors to consider when choosing a new mattress and it's unique to you. We all have personal preferences of firmness levels, some of us prefer a softer mattress while others prefer a firm mattress that provides sturdy support. 
Your ideal firmness is not only down to personal preference but also your body type and sleeping position. Also whether you sleep with a partner that prefers a different firmness level then a dual-firm mattress may be ideal. 
Next up is the size, mattresses come in a range of sizes from twin, twin XL, full, queen, king, and then California king. The size that is most suitable for you is by indicating how much space you take up in the night, whether you sleep with your partner, pet even your child. 
You'll want to buy a mattress which offers enough space for everyone to fit comfortably. 
You'll also want to consider performance as well. If you want a mattress for a hot sleeper then you might want to consider getting a breathable mattress with cooling technology (if you're buying memory foam) such as a cooling gel or copper infusion. 
If you tend to sleep near the edge of the bed then you might want to consider getting a bed with edge support to prevent sagging. 
For those that suffer from back pain, a memory foam or latex mattress might be a better fit as it will conform to your body and relieve pressure points as you sleep. While others want a bouncier mattress for sex, so you'll want a more responsive mattress. 
You'll also need to consider the mattress and how much you're willing to invest in a mattress, the price often indicates the quality of the materials and components along with the lifespan so while you don't need to spend thousands on a new mattress, keeping this in mind is key. Mattress companies that offer sleep trials are also ideal as it gives you the option to change your mind!
FAQs
When should you buy a new mattress?
Mattresses are often considered an investment, so we don't often think about when we'll need to replace them until they are falling apart. However, you should look out for signs of mattress wear and regular tear so that you can replace your mattress before it becomes completely unusable.
Mattresses can have a surprisingly big effect on our health, so it's very important to make sure that yours is supporting your body comfortably at all times.
The biggest sign that you need to change your mattress is if you often wake up very tired, or you feel pain or muscle tension when you wake up. This means that your mattress is no longer supporting your body adequately.
If your mattress starts to sag or shows visible wear, that's another good sign that you should start shopping.
If you've had your mattress for over seven years, that's also an indicator that you should at least look into a new one, depending on the type of mattress you have and how your body has changed over time.
How does a new mattress help you sleep better?
We all know at least one person who claims they can sleep anywhere. These people may lead us to believe that mattress quality doesn't affect our ability to sleep, but this is completely untrue.
When you buy a new mattress, you'll likely notice an immediate difference in comfort, which will help you relax and fall asleep faster.
Your old mattress also may have become saggy or uncomfortable over time, making it hard for you to sleep soundly. Even if you didn't notice yourself waking up throughout the night, constant tossing and turning could interrupt your sleep cycles, leaving you feeling groggy in the morning.
Mattress technology also changes over time, so if you've had the same mattress since the '90s, the support systems are likely to be pretty outdated. New mattresses are made with well-researched technology to support your back and neck, helping you feel more comfortable as you sleep.
Many modern mattresses also have ventilation and cooling systems, which help regulate your temperature as you sleep. Heat and humidity can be another big problem when it comes to getting enough sleep.
How long will the 'new mattress' odor be present?
In the past, many new mattresses took weeks or even months to get rid of that strong, slightly chemical-ish smell that you're likely familiar with. However, nowadays, most mattress companies are aware of this issue and have come up with ways to mitigate the problem.
For traditional memory foam mattresses, you'll likely need to give them a few days to a week before the smell goes away, but many other mattresses will rid themselves of the smell far more quickly.
If you feel like you just can't get the smell to go away, try stripping your bed, opening your windows, and turning on a fan for a few days to air it out. Be sure to wash your sheets and pillowcases regularly as well to keep your mattress smelling fresh afterward.
What's the ideal mattress thickness?
There isn't really one perfect mattress thickness that works for everyone. It's very dependent on your body shape and structure, as well as your own personal preference.
Someone who needs a lot of support and comfort while they sleep will likely feel best on a  mattress that's over a foot thick, with plenty of layers of memory foam or coil support.
Other sleepers are totally fine on a thinner, denser mattress, which feels light and firm. If you're heavier, you are going to need a thicker mattress to give you the same feel as a smaller person would feel on a relatively thin mattress.
You'll also need to consider density when choosing a mattress, as a low-density mattress that is very thick could feel similar to a high-density one that is thinner.
How long will my mattress last?
This is another factor that depends on the type of mattress, but generally, mattresses last about ten years at the most. Inexpensive mattresses will likely last for less than five, just because they aren't made with the same durable materials that higher-end models are.
It also depends on the mattress type.
Some extremely expensive models may be able to last longer than ten years, but you should still re-evaluate your mattress well before you've reached that point to ensure that it is still giving you the support you need. Don't take the warranty as an indicator of how long the mattress will last, either – most mattresses fall apart or lose their shape well before the warranty kicks in.
Are mattresses easy to clean?
It's very important to keep your mattress clean so that it doesn't harbor dust, mites, and bacteria that can make you sick and wear down your immune system.
Some of the mattresses that we've mentioned in this guide come with covers that are removable and easy to clean, which makes the surface that you sleep on much more sanitary.
You also may want to consider vacuuming your mattress to remove pesky dust mites, as well as using dry baking soda to get rid of odors.
You can also use wet baking soda to remove stains. Although mattresses are not always the easiest to clean, these strategies can help you maintain a mattress that is at least sanitary.
But don't worry, I've compiled together a guide on how to clean a mattress easily at home and how to get rid of almost every stain under the sun in a full article.
How do I dispose of an old mattress?
There are several different ways of how to dispose of your mattress. If your mattress is still usable and clean, you may want to consider selling it on Craigslist or to a friend who needs one.
This way, you can get a little money back from your investment. However, if your mattress is on the older side, there are some other options you can consider.
Many retailers, such as Amazon, actually offer mattress pickups that will get rid of them for you without you having to do any work.
You may also want to consider donating your old mattress to charity, where it could help those who are in desperate need of a place to sleep. Finally, if your mattress is past the point of being used by anyone, you can always take it to the nearest landfill.
Why should I use a mattress protector?
Many people are skeptical of mattress protectors, but they actually have many benefits for your health and comfort. They absorb many of the fluids that our body gets rid of while we sleep, such as sweat, and prevent other bodily fluids from seeping into the mattress as well.
This keeps them sanitary and healthy. They also keep the mattress in good condition by absorbing moisture.
Even small stains can be very damaging to mattresses, as they wear down the structure of the foam and make them feel less supportive. Although a mattress protector adds a little bit of money to the cost of your mattress, it is definitely a worthwhile investment.
What is the best mattress for a side sleeper?
Side sleepers face unique challenges when choosing a mattress because they are more likely to feel uncomfortable during the night or develop soreness or aching from pressure points in the mattress.
In general, foam mattresses tend to be a better solution for side sleepers because they conform to your body as you sleep, reducing the pressure points that you might feel with another type of mattress and minimizing pain.
Knowing how to sleep on your side comes with magnificent benefits for both you and your health!
However, everyone has different preferences about how they sleep, so it's important, especially for side sleepers, to test out the mattress beforehand if possible to determine if it will work for them.
Some hybrid and even innerspring mattresses may work well for side sleepers who prefer a firmer feel, so it's really a matter of choice and preference.
How much does a good mattress cost?
There are four different types of mattresses you'll find on the market; all come at slightly different prices, and all offer slightly different qualities. On average, you can spend as little as 300 bucks on a new mattress, but this may not be a good quality mattress. 
Mattresses are an investment, so I would recommend spending somewhat between 500 bucks and 1500 bucks for a good quality mattress that will last for years to come. If you're looking for memory foam cooling technology or natural latex, then you may need to pay more. 
I personally love hybrid mattresses as they offer the comfort and conforming capabilities of memory foam and stability and bounce of the coils, but they do come at quite a steep price range, with some being as cheap as around 250 bucks to as much as 4000 bucks.
I've broken down how much a good mattress will cost you in a full article if you're still unsure on which one to buy!
 What are the best mattresses for back pain?
The best type of mattress for back pain will either be memory foam, latex, or hybrid model, any mattress that encourages correct spinal alignment and alleviates pressure points to relieve aches and pains, and offers support for your body type.
You'll also want to look for a mattress that best fits your sleeping position.
You'll also want to look for features like lumbar padding, ergonomically zoned support systems, and sturdy edge support, as well as pressure-relieving qualities as it can help relieve pressure in these areas, which can help combat back, neck, and shoulder pain.
What is the best mattress for hot sleepers?
If you tend to sleep very hot, then this can really change what you need to look for when buying a mattress. Memory foam is known for sleeping hot, but when infused with cooling technology, it can really regulate temperature.
While latex and innerspring mattresses are known to sleep very cool, thanks to their superior airflow, latex is also naturally temperature neutral, so it keeps your body at a comfortable and neutral temperature while you rest.
Latex hybrids are even better as they can be even cooler as the pocketed coils promote airflow while the latex has similar conforming capabilities of memory foam but without the heat, offering better temperature regulation over foam alternatives.
So if you're looking for the best mattresses for hot sleepers, be sure to check out my full guide.
Is it bad to sleep on your stomach?
When buying a new mattress, you may be one of three people, a side sleeper, a back sleeper, or a combination sleeper. But which sleep position is best? Most people would say probably back or side as it offers the most pressure relief.
Stomach sleeping is the least popular sleeping position of them all, but why is sleeping on your stomach so bad? Well, for starters, it puts your spine in a compromised position which puts strain on your neck and back.
This can lead to long-lasting damage, so be the best position to switch to your back or side. Ideally, on your side, it is much easier to switch, and you can use pillows to support you to make it feel like you're sleeping on your stomach, but really you are sleeping on your side.
How do you improve your quality of sleep?
Sleep hygiene is something people often miss out on when going to sleep, but what is sleep hygiene, and why is it so important? Well, sleep hygiene is actually more important to our sleep health, as we realize. It is a sleep practice to help those with insomnia.
It is a matter of establishing a healthy sleep schedule to improve the quality of sleep, for example finding the right mattress, going to sleep, and waking up at the same time every day, including weekends. Things like having a hot bath before bed and relaxing the mind before going to sleep can help improve the quality of sleep and your health overall.
Our body goes through a 24-hour sleep-wake cycle which is also known as a circadian rhythm. Circadian rhythms help our internal body clock send cues throughout the day, and it is influenced by light. It explains why we feel alert during the day and sleepy at night.
But don't worry I have broken down everything you need to know about sleep hygiene and circadian rhythms in a seperate article. Just click on the links above for more info!
How much sleep do you need?
This is a question I get asked a lot when people enquire about improving their quality of sleep; how much sleep you need differs from age group to other needs and health conditions. It is unique to each person, so while you may need 9 hours, your friend may only need 7. 
The quality of sleep plays more of an important role as we may rack up some serious sleep hours, but it may be extremely fragmented. If that is the case, then you are actually achieving poor quality sleep and will feel drowsy and restless during the day. 
In order to feel refreshed our body needs to spend 1-2 hours in the deep sleep stages for every 8 hours of sleep. Deep sleep is restorative and rejuvenating, it allows our body to make connections and relax muscles. When we drink alcohol our body cannot reach these deep sleep stages, so we wake up feeling exhausted and restless.
Going through the stages of sleep is key to sleep quality and achieving the most restorative night's rest. So sleep quality and sleep quantity go hand in hand to getting the best night's rest. 
Final Thoughts:
So there you have everything you need to know about buying a new mattress, including how to care for and clean it too. Looking after your mattress through regular cleaning and using a mattress topper can really prolong the life of your mattress.
Buying a mattress is an investment; after all, while they may seem to be at steep prices, don't forget that higher-end mattresses offer higher quality components, more support, and a longer lifespan than any old cheap mattress you buy on the market.
So pay a little extra for a better quality mattress as it will last you 10-15 years with the right care, which beats any 200 buck mattress that lasts no longer than about a year or two. Trust me, you and your body won't regret the investment. 
So go, get some seriously good Zzz's; you deserve it!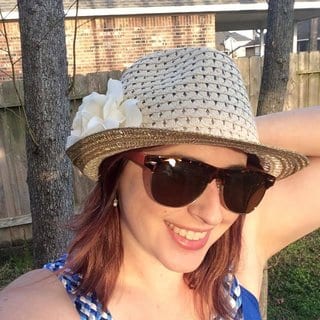 Head of Content at Sleepedia
ABOUT
Lauren is Sleepedia's Head of Content and is a certified sleep therapist who loves her sleep. Lauren helps people to get back to those deep, dream-filled nights they once had by helping to identify problems with their routine and sleep setup. Whether it's a mattress or pillow, Lauren researches the best products in the industry to provide you with an in-depth review of everything you need to know to encourage your buying decision.