Best Hybrid Mattress Of 2021 [Review] in 2021
Last Updated on October 25, 2021
written by sleep expert Lauren Hall
See full list of products
Find the products quick - here are the review winners
A hybrid mattress is one of the most underrated mattresses on the market; it offers the best of both worlds. If you love the conforming capabilities of memory or latex foam but want the cooling properties and bounce of innerspring– hybrids seamlessly blend the two and give you arguably the most comfortable mattresses on the market. 
Foam and innerspring mattresses have both had their time on the throne, but why buy just one when you can have it for both? 
All in one mattress, too, combining the support of the comfortable foam or latex to offer efficient spinal alignment, body contouring, and pressure relief while the supportive coils keep your body cool and sleep quality high– hybrids have taken the world by storm. 
But since hybrids have become increasingly popular over the years and are arguably the most popular mattress on the market right now, it is not always the easiest task to find the right one for you since how they perform depends on the specific design.
Let's talk about this in more detail. 
Models with memory foam comfort layers work wonders for relieving pressure, alleviating pain, and isolating motion. At the same time, latex hybrids tend to feel a little bouncier with "zoned" support cores which exert more coil strength. 
Don't look at that and panic though; I'm here to navigate you through my top picks of the best hybrid mattresses on the market available to buy today for every kind of sleeper and every kind of personal preference– you're in safe hands, my friend. 
So enough of me babbling on, let's delve in!
We've spent the time researching so you don't have to:
Sleepedia's Pick of Best Hybrid Mattresses
Leesa Memory Foam Hybrid Mattress
best hybrid mattress for side sleepers
Coming in hot in number one spot is this brilliant hybrid mattress for side sleepers. Leesa Mattress is dedicated and offers impeccable detail to comfort and support you need for a good night's sleep with their hybrid mattress, which is a brilliant product for the price point.
With four layers of medium-firm comfort, Leesa offers an insane level of comfort and stability; this mattress is designed to cradle your body while you rest. With premium foam and pocket springs combined gives comfort and pressure relieving a whole new name. 
So let's talk about the layers in more detail…
The top layer is a seamless white and grey cover which is super soft and comfortable to rest on, you can even sleep on it without a sheet, but it is highly recommended that you do– I would also recommend purchasing a mattress protector to increase the lifespan. 
The next layer is a comfort layer of responsive foam which has an open-cell "hole-punched" design to help the mattress sleep cool while cradling your body like a hug; this layer also offers a good level of bounce, making it extremely responsive and comfortable. 
This is then followed by a memory foam recovery layer which offers body contouring and pressure relief by lifting pressure points on your back, hip and shoulders so you feel protected, supported, and comfortable when sleeping on your side or back. 
The fourth layer is a quick response layer which is filled with 1000+ active response pocketed springs that create a durable base that offers stability and little to no motion transfer when moving in the night. It is ideal for those that sleep with a partner. 
The design is flawless, but Leesa takes it that one step further!
Leesa gives back to those in need and donates one mattress to every ten mattresses sold to help those less fortunate. They're proud to be a Certified B Corporation and meet the highest standards of social and environmental responsibility.
They even have 30+ years of experience adapting, recreating, and designing the perfect mattress using high-end technology and research to ensure you have the best night's rest. They are so confident in their product that they offer a 10-year warranty on their mattresses. 
Plus a 100-night sleep trial so you can order this award-winning advanced hybrid with complete confidence– this is one of the best!
Four layers of comfort
Ideal for side sleepers
Conforming memory foam and responsive pocket springs
Trial period 100 nights 
Latest deal: Leesa Memory Foam Hybrid Mattress
Casper Sleep Original Hybrid Mattress
best hybrid mattress for back pain
Now I personally love Casper Mattresses, from their hybrid range to their memory foam originals. They are designed for sleepers of all kinds who want both support and cooling. The Original Hybrid offers both Zoned Support & AirScape for ultimate comfort. 
Casper is reimagining sleep from the ground up with their award-winning research and development. 
The Casper Original Hybrid comes with three layers of comfort for every kind of sleeper. With three layers of support foam with resilient springs incorporated within the bottom layer for premium airflow and lift while offering insane levels of edge support. 
This design is pretty incredibly made, so let's delve into these cool layers. 
The top layer is a layer of AirScapeTM perforated breathable foam which increases airflow and circulates air around the mattress throughout the night while offering a soft plush topping so you feel like you're sleeping on a cloud with superior pressure relief. 
This is then supported by a layer of memory foam with three areas of Zoned Support; this helps promote proper spinal alignment and relieve pressure around your body. It is firm where you need it around the hips and the lower back and soft where you want it around the shoulders.
The third layer has resilient springs that are surrounded by a firmer border to provide premium edge support to make getting in and out of this bed a breeze. The resilient springs add a little lift, support, and airflow to create the mattress of dreams. 
Sounds pretty cool, right?
Well, wait until you hear this; the cover is made from 100% recycled materials that can easily be taken off with zips down the side. It is designed to withstand years of use while also being better for the environment. It offers a four-way stretch, so you can really feel the underneath layers. 
Want something even cooler? Well, the Wave Hybrid is another brilliant alternative, but it comes with gel pods making it the perfect hybrid mattress of hot sleepers– so be sure to check that one out too. 
Whatever Casper mattress you choose to buy, each mattress is backed up by a 100-night sleep trial and free returns, so if it's not the right fit for you, you can send it back worry-free. This safety blanket is what makes Casper one of the best mattress brands on the market!
Zoned SupportTM and AirScapeTM
Three layers of comfort and support
Resilient springs surrounded by a firm border for edge support
Softer around shoulders, firmer around hips and lower back
Trial period 100 nights
Strong odor for a few days
Latest Deal: Casper Sleep Original Hybrid Mattress
Nod by Tuft & Needle Adaptive Foam and Innerspring Mattress
best hybrid mattress for couples
Nod By Tuft & Needle gets a nod of approval from me– pun intended. This mattress is perfect for couples thanks to the reduced motion transfer, cool design, and pressure-relieving capabilities, all at an affordable price. May I just add! 
With 10 inches in height and four layers of comfort, this mattress is winning. 
Starting off with 2 inches of T&D adaptive foam on top which offers effective body contouring and pressure relief while keeping the temperature cool. This is followed by a 1 inch of slow recovery foam, which reduces the bouncing effect of foam and springs. 
This memory foam lifts pressure points around the hips, back, neck and shoulders to help with aches and pains. This is then supported by 6 inches of pocketed coils and a 1-inch base. The foam is responsive but not too soft, while the springs are supportive but not too firm.
The perfect balance of support and comfort. 
The mattress itself is covered in a ventilated fabric sheet which helps you stay cool during the night while you sleep, making it perfect for hot sleepers. The memory foam layer also helps reduce squeaks and motion transfer, making it ideal for couples too. 
Your restless partner won't wake you up anymore with their tossing and turning, so you both will wake up feeling refreshed. To top it all off, this mattress is CertiPUR US certified, which is backed up by a 10-year limited warranty, so you can buy with complete confidence.
My only pet peeve about this mattress is that it cannot be flipped like other mattresses, the cover cannot be removed and can only be spot cleaned, making cleaning a little awkward, but other than that, this mattress is winning. 
Four layers of comfort
Comes with a ventilated sheet for comfortable airflow
Reduces motion transfer
Relieves pressure points and supports body
Cannot be flipped, cover cannot be removed & can only be spot cleaned
Latest Deal: Nod by Tuft & Needle Hybrid Mattress
GhostBed Classic Gel Memory Foam & Latex Mattress
best hybrid latex mattress
The blend of latex and memory foam, pure brilliance. Not many brands blend the two together, making GhostBed super unique. It merges the durability, bounce, and cooling qualities of latex with conforming and pressure-relieving qualities of memory foam.
What more can you want?  
Well turns out the original is brilliant for those who like to sleep on their stomach. The plus-four layers of comfort make this mattress ideal for combo sleepers who love to toss and turn.
So let's get into the nitty-gritty details of these four comfort layers.
The top layer is a super comfortable plush cover that is made with a stretchy, durable blend of viscose and polyester, which offers mega comfort and a breathable feel. This light sheet uses cooling technology which is crucial for a comfortable night's rest.
The second layer is an aerated latex foam layer with small holes which pull the heat away. I personally love latex as it has conforming properties of memory foam with a slightly bouncier and airier feel to the mattress.
This blended with memory foam creates support and comfort like no other.
GhostBed also comes with a two-inch memory foam layer underneath the latex foam layer so you can have the best of both worlds. Their proprietary formula features larger cells than traditional memory foam, so this layer can effectively absorb and transfer body heat.
The final layer is an additional support layer; it is a high-density base layer that adds durability and prolongs the lifespan of the mattress as a whole. It has been rated the best mattress for back pain, the best latex mattress, and the best mattress for combination sleepers.
GhostBed has 20+ years of experience in the sleeping industry, backed by years of researching, designing, and refining, so you're guaranteed to be getting the very best bang for your buck.
This mattress is not your traditional hybrid blend, but I would argue that it is ten times better as you don't get that trapped, heated feel of memory foam but rather a much cooler feel without having to compromise any of the benefits. 
This innovative design is a winner in my eyes. 
Four layers of plush comfort
Cheaper than other similar mattresses of this caliber
Super cool and ventilated design
Suitable for combination sleepers
10 year protection costs $50 not offered for free
Latest deal: GhostBed Classic Gel Memory Foam & Latex Mattress
Linenspa Memory Hybrid Mattress
best affordable hybrid mattress
Now I'm always a bit skeptical about mattresses for under 300 bucks, but Linenspa is something else. Their budget-friendly mattresses are something to get excited about; they offer a good level of comfort and durability– plus Linenspa even offers a 10-year warranty!
Linenspa presents a hybrid that reaps the benefits of an innerspring and a gel-infused memory foam mattress to deliver a superior sleep experience. Side sleepers will appreciate the comfort and adaptability found in the gel-infused memory foam that not only cushions the body but wicks away moisture.
The warranty often indicates how long the mattress will last, and in this case, a mattress that'll last ten years for under 300 bucks? This Linenspa mattress is an absolute steal for the price point! It comes in a wide range of different sizes, from Twin to California King. 
This unbeatable hybrid design combines both contouring memory foam and responsive response springs. You can also choose the thickness of the mattress for something as thin as 8 inches, ideal for a college dorm, or 12 inches for the master bedroom. 
As a general rule of thumb, the thicker the mattress, the firmer it will feel, so if you prefer a plush feel, then 8 inches will be ideal, or if you want a little extra firmness, then opting for a 12-inch feel will provide you with a supported and firm feel like no other. 
So let's take a peek inside…
For starters, this mattress comes with a cozy quilted cover which is followed by plush memory foam that conforms to your body shape and curves; this is then supported by a supportive comfort foam before being followed by durable steel coils. 
The mix of different foams and fibers ensures comfort while providing a robust, durable structure.
What I love about Linenspa is not only are their mattresses high quality and long-lasting for the price, but Linenspa proudly gives back and supports Make A Wish charity by donating $50,000 every year to grant wishes for children with critical illnesses. 
It's not every day that you see a big company give back to worthwhile charities. 
Best cheap hybrid mattress
Cooling memory foam and durable steel coils
Donates 50k to Make A Wish Charity every year
10 year warranty
Quite cheaply made components
Latest deal: Linenspa Memory Hybrid Mattress
Sweetnight 12 Inch Hybrid Mattress in a Box
best hybrid mattress under 1000
If you are a couple on a budget looking for a great hybrid mattress, then you have come to the right place as Sweetnight brings you a great-looking mattress that performs just as well, all for under 1000 bucks!
Good quality sleep is so important in order to wake up refreshed and ready for the day. Our body needs to reach those enriching deep sleep levels for physical renewal, hormonal regulation, cell regeneration, and growth,  along with relieving symptoms of depression.
And a good night's sleep starts with a comfortable bed. 
With five levels of quality layers that are manufactured to the utmost quality and standard. These layers offer an even balance of support of comfort with cooling technology within the layers which adjusts to your body temperature to help you fall asleep easily and stay asleep. 
Underneath the knitted fabric top layer, which offers ventilation and keeps you cool at night, this is supported by an open-cell airflow high-density foam which is followed by a gel memory foam layer. The gel-infused memory foam gently adjusts to your body weight and temperature to keep you cool and offer superior pressure relief, so you wake up feeling refreshed. 
This is then followed by yet another airflow high-density foam to help regulate air flow throughout the mattress and give the mattress a cool feeling. This is followed by wrapped pocketed steel coils. This offers targeted support to your body and promote spinal alignment. 
These coils are in separate pockets which are taller and move independently to reduce movement vibrations and motion, making it another perfect option for couples looking for a slightly more budget-friendly option. It even comes backed up with a 10-year warranty.
You can buy with confidence that you're getting top-quality components as the foam is CertiPUR-US Certified, so it is created without any harmful substances like formaldehyde, mercury, or other heavy metals. You can enjoy a healthier sleep with a high-quality hybrid mattress.
Plus no horrible smell from the mattress as it is free from harsh chemicals– a brilliant option for anyone! 
The cooling technology used throughout the whole mattress
Reduces motion transfer
Regulates airflow throughout the mattress
An ideal choice for couples on a budget
10-year warranty and CertiPUR-US certified
Latest Deal: Sweetnight 12 Inch Hybrid Mattress 
GhostBed Flex Hybrid Mattress
best cooling hybrid mattress
Hybrids are really the best of both worlds. Really you can get the comfort, contouring, and conforming capabilities of the memory foam while the stability and firmness of the bouncy coils. This mattress is supportive yet soft, no matter how you sleep.
The GhostBed Flex comes with a whopping seven layers of hybrid comfort.
So let's talk about these layers in more detail. The top layer is a quilted cover which is instantly cool to the touch and super plus; the second layer is also very cool with the 1 inch of cooling fiber which is woven directly into the comfort. This is then reinforced with the 1-inch gel memory foam layer; this cozy memory foam layer completes the cover.
Thats the layers that are in the cover alone; next up is yet another layer of contouring memory foam, which helps with spine alignment and relieves pressure points. This is followed by a Ghost Bounce Layer which is responsive like latex but contouring like memory foam.
So that's the foam part of the bed; what about the coils?
The sixth layer offers springy support and reinforced edges with their reinforced coils design which is supported on top of the high-density base layer to provide maximum durability and lifespan from this mattress. You can have a combination of support, comfort, and quality.
Talking of quality, you can buy with confidence that GhostBED Mattresses are proudly made in the US with high quality and CertiPur-US certified materials that were well and truly built to last. It is one of the best mattresses for back pain and, in particular lower back pain.
If you love to sleep on your back or trying to train yourself to sleep on your back, then you'll love the feel of this one.
Seven layers of hybrid comfort
Three layers of supportive foam and 1 layer of reinforced coils
101-night sleep trial
25 years warranty through manufacturers website
Latest deal: GhostBed Flex Hybrid Mattress
LUCID Latex & Memory Foam Hybrid Mattress
best hybrid mattress under $500
Here is yet another latex and memory foam hybrid option but with a coil twist that is slightly more budget-friendly. Lucid offers high-quality mattresses at a convenient and affordable price tag. The revolutionary hybrid construction is pretty incredible. 
So let's talk more about latex, memory foam, and steel coil construction. 
The first layer is super innovative and smart with the 3.5″ real latex and gel-infused memory foam blend. The memory foam and latex both offer brilliant body contouring and conforming support, but the latex gives more bounce with cooling properties. 
Latex is naturally a neutral temperature, so paired with cooling gel-infused memory foam makes this hybrid ideal for hot sleepers. 
This is then followed by a 2-inch support foam which helps minimize motion transfer making it another brilliant cheap alternative for couples, especially restless partners or combination sleepers that like to toss and turn. 
The final layer is 6.5 inches of individually encased steel coils which are surrounded by 5 inches of edge support. The coils respond to movement and help promote efficient airflow throughout the mattress, while the foam offers support around the edges.
 It is well built and provides you with a comfortable and plush sleeping experience that you will love. It also provides pressure point relief and comes well packaged to you in order to reduce shipping costs.
It can support any reasonable amount of weight and has a 10-year warranty. Overall, this is a great experience.
Latex, gel infused memory foam and steel coils
Regulates temperature and promotes airflow
Latest deal: LUCID Latex & Memory Foam Hybrid Mattress
Best Hybrid Mattress Buyers Guide
A hybrid mattress is the perfect blend of innerspring and foam. It utilizes a few layers of latex or memory foam for comfort and contouring with an innerspring mattress base for support. But before we delve into what to look for let's strip it back to the basics.
What is memory foam, what is latex what is innerspring?
All of these key materials make the perfect blend for the ultimate support, comfort, and pressure relieving. Both memory foam and latex have contouring capabilities but latex tends to have a slightly bouncier feel. It also has more of a neutral temperature.
Since memory foam is known to sleep hot hybrid mattresses are the perfect alternative for hot sleepers as the cooling, ventilated design of the memory foam paired with either neutral latex or a coil base (or both) helps regulate temperature and promote airflow. Making hybrids the perfect balance of cooling without having to compromise the support and pressure-relieving qualities.
In this guide, I'm here to help guide you through everything you need to know when buying a hybrid mattress in order to get the very best product as the different constructions offer slightly different benefits. So stay tuned, you won't want to miss this.
What Is A Hybrid Mattress?
A hybrid mattress is a multi-layer bed that combines either memory foam, gel memory foam latex with an innerspring system. Sleepers can experience the brilliance of the pressure relief qualities from the foam layers with the sturdy feel and bounce of the springs.
Plus, with many hybrid designs, the cooling technology within the memory foam works well with the ventilated design, so it helps keep the sleeper cool, dissipate heat and regulate airflow and body temperature throughout the mattress.
The hybrid mattress market offers an option for pretty much every sleeper of any size, type, and sleeping position preference. But what is a hybrid mattress made of?
Well, hybrid mattresses are a blend of multiple layers of memory foam, latex, and/or innerspring. The conforming capabilities of memory foam help lift pressure points and relieve pain without getting too hot.
While the springs support the bottom, this makes hybrid beds more breathable as the space in between the coils that make up the support system makes it easier for air to circulate inside the mattress, making them much cooler when paired with a cooling foam.
Latex is also becoming extremely popular in hybrid mattresses because of their extreme comfort, durability, and eco-friendly practices. Latex is extremely cushioning and pressure-relieving for the back and neck, but unlike memory foam, it keeps a neutral temperature.
Still a little confused? Don't worry I have broken down what is a hybrid mattress and everything you need to know about hybrid mattresses in a full article so be sure to check it out!
How Long Does A Hybrid Mattress Last?
How long a hybrid lasts really depends on the quality of the mattress you're buying, along with the quality of the components. Many cheap hybrid mattresses won't last you more than around five years, but with higher quality, pricier mattresses, and the proper care, they can last up to fifteen years with ease. 
Hybrid mattresses use a combination of individually wrapped pocket coils as well as foam comfort layers. Many cheaply may polyurethane foams and cheap coils won't last as long as memory foam or coils that are manufactured with high-quality materials. 
But there are a few ways to prolong the life of your hybrid mattress; here are a few tips. 
Regular Cleaning: Knowing how to clean your mattress is super important for prolonging the life of your hybrid mattress. It prevents the chance of infestations, including mold and dust mites, from building up, which can really detriment the mattress. 
Since the top layer is memory foam yo also have to be careful not to spill any water or spray cleaning products to the mattress, as this can soak through the mattress and create the perfect environment for dust mites and mold to grow.
Spillages can really damage the mattress, so being sure to upkeep a regular cleaning is crucial.
So it's best just to spot clean and vacuum at least once a week. Also, sprinkling baking soda and leaving it on for a few hours to overnight is a brilliant way to deodorize and clean your mattress without getting it wet. Just vacuum a few hours after, and you'll be good to go.
A clean mattress will last a lot longer than a dirty one, especially if you suffer from allergies. So set one day in the week to wash your duvet covers and bedding and use that opportunity to clean your mattress too– you'll thank me later. 
Use A Mattress Protector: Now, while regular cleaning is brilliant, I would also recommend that you buy a mattress protector for your hybrid mattress. Spillages are inevitable, whether it is an accidental wine spill or a toilet accident from your child. 
Your mattress protector will protect your mattress from this. It will also prevent dust mites and mold from entering your mattress and provide a barrier between you and your mattress. Your bedsheets can only do so much, after all. 
Mattress protectors protect your mattress, so this helps prolong the life of your mattress. Plus, if you're a hot sleeper, many mattress protectors have cooling properties like a wool layer which helps keep you cool throughout the night. 
A mattress protector is a must, really!
Turn Your Mattress Every 6 Months: Since with hybrid mattresses you cannot flip it upside down as you would with your regular mattress, it is ideal that you turn your mattress 180 degrees every six months or so, especially if you sleep alone. 
This is because if we sleep alone, we tend to only sleep on one side (unless you starfish in the middle) so turning it every six months, or so it means you can get the very most out of your hybrid mattress without having to change sleeping position. 
I would highly recommend it if you sleep alone or if you sleep with a heavy partner; it will prevent sagging in the foam of the mattress. 
How Are Hybrid Mattresses Constructed:
There are two required elements in a hybrid mattress in order for it to be a true hybrid. It has to have a support core made of spring coils and a substantial comfort system. The comfort system can be made from a wide range of materials. The support core must be coils. 
There are a few different types of coils used in true hybrid mattresses and a few different types of comfort layers, including latex and memory foam. But the way the components are constructed can really create diversity among the hybrids on the market in terms of price, feel, and performance. 
Different Types Of Coils:
There are a few different types of coils often used in hybrid mattresses; these coils can really affect the quality and overall feel of the hybrid mattress, so knowing which is super handy to know. 
Pocketed Coils: These are also known as pocket springs; they are individually wrapped or encased coils. Each coil is covered in cloth, and then the cloth is stitched together to make these pockets. These coils are most durable as they move individually and don't touch. 
Pocket coils also offer a good level of motion silencing as the coils move individually, so they don't produce a "squeaking noise" with every movement. They're ideal for couples as they isolate motion; plus, when paired with a layer of memory foam or Latex on top, it is silent. 
Because of this, pocket coils are by far the most popular coil type used in hybrid mattresses. 
Bonnell Coils: Bonnel coils are designed with an hourglass-shaped spring system; each coil is connected directly to the internal lattice structure that holds them together. But because of this, they are far less flexible than the pocketed coils. 
You'll most likely find Bonnel coils in cheap hybrid beds as they are cheaply made. They are not recommended as the compression of nearby coils can affect the whole structure; this makes them less durable, offer less support, and transfer more motion.
Bonnel Coils tend to be quite noisy with every movement, but with memory foam on top, this helps silence this to an extent, but this is one of the noisiest coils in hybrid mattresses with the lowest support and comfort. 
Continuous Wire Coils: Continous wire coils are very similar in characteristics to Bonnel coils and offer similar performance, but the springs are formed out of one single piece of wire, so if you thought Bonnel coils offer zero support,, continuous wire coils are even worse. 
If you find a cheap hybrid mattress on Amazon for under 200 or even 100 bucks will most likely have a continuous wire coil construction along with cheaply made polyurethane foam which will feel like you're sleeping on pins and needles and only last a year– not ideal.
Offset Coils: Offset coils offer a little bit more flexibility over Bonnel coils by not connecting the coils themselves to the interior structure but rather are attached to a small piece of metal. Since there is an increased range of motion, this helps with motion isolation. 
However, they are still not as effective as pocketed coils or as durable, but they are certainly better than the other alternatives. 
Different Foams Used In Memory Foam Mattresses
Most hybrid mattress comfort systems use one or more types of foam which play a key role in the overall performance of the mattress. Many hybrid mattresses have a layer of ventilated foam followed by a gel memory foam to help with ventilation, contouring, and cooling. 
Memory Foam: Memory foam is the most common material used in hybrid mattresses because of its deep body-conforming and slow response to pressure. It will cradle your body which helps relieve pressure.
Memory foam is also brilliant at motion isolation; motion hardly transfers across the surface of memory foam, making it an ideal material to use in hybrid beds, especially for couples. 
It is brilliant if you sleep with a restless partner or a pet as the memory foam is super shock absorbent, so it will absorb the vibrations of their movements, so neither you nor your partner (or the dog) will disturb your sleep when moving.
Memory foam responds to pressure. It conforms to your body to evenly distribute your weight to relieve aches and pains.
Since memory foam sleeps hot, buying a hybrid mattress with memory foam is much better than buying a mattress made from just memory foam. The coil design helps regulate airflow, and when paired with cooling gel technology and a ventilated design, it means you can have the benefits of memory foam without the heat/ 
Memory foam is a great option for back and side sleepers, but if you like to sleep on your stomach, you might want to opt for a firmer memory foam hybrid model. But all in all, it is brilliant for adding comfort and pressure relief without the heat. 
Polyfoam: Polyfoam is another popular material used in hybrid mattresses; it is often used in cheaper hybrid mattresses for those who want pressure relief and motion isolation but not at such a steep price. 
It is the foam often used in sofa cushions or cheap egg crate mattress toppers; it is made from components derived from petrochemicals.
Many mattress companies use polyurethane foam in hybrid mattresses to keep the price low and manufacturing prices cheap– not because it's high quality. Other manufacturers use a base layer of poly-foam instead of spring coils to save on shipping costs.
But by replacing the spring coils or using this material in any kind of mattress causes the mattress to have a shorter lifespan. Even high-density polyurethane foam is less dense than latex or memory foam, but no matter the density, polyurethane foam will degrade much faster than any latex or memory foam.
So the long and short of it, if the mattress has polyurethane foam in the material, it's not recommended that you buy.
Latex: Latex is the most luxurious material used in hybrid mattresses and a personal favorite of mine. It conforms to your body and relieves pressure, not as much as memory foam, but it gives the mattress more of a bouncier feel. 
Latex is also known for its temperature neutrality and durability; they tend to sleep cool and tend to be much longer-lasting. 
A latex mattress can be made using much more natural latex materials like tree sap, or it can be made using synthetic latex compounds. But either way, latex mattresses are a hypoallergenic material that is resistant to dust mites and mold, making them ideal for those with allergies.
Latex mattresses are also extremely durable and sleep cool as instead of sinking into the mattress as you would on memory foam mattresses, you sleep on top. It sleeps cool and has a bouncy feel making it an ideal choice for those with allergies or those who are hot sleepers.
This, paired with the innerspring, gives the mattress more of a bounce and a forgiving feel. 
Natural Latex: ideal for those allergic to certain chemicals; while any latex mattress will be hypoallergenic, a natural latex one will also be free of any trace of chemicals that may be used in synthetic latex mattresses.
Synthetic Latex: synthetic latex mattresses are a completely man-made product with the consistency of Latex. Synthetic Latex does tend to be much firmer than natural Latex, providing a firmer feel and a lower cost.
So if you prefer a firmer foam density on a new mattress, then synthetic Latex may be right for you. All in all, Latex is brilliant in hybrid mattresses; many companies use Latex along with a gel memory foam so you can enjoy both while keeping the temperature cool! 
Memory Foam Vs. Hybrid:
Hybrid mattresses blend the best qualities of innerspring mattresses and memory foam mattresses. But which one should you get? Memory Foam vs. Hybrid? Now don't get me wrong, memory foam has some pretty incredible qualities, but it does sleep hot.
Can we all agree on this?
But a hybrid mattress has memory foam layers, but instead of a high-density foam core, the core is replaced with innerspring and, most commonly, pocket springs. This gives the mattress a bit of bounce, stability, and insane edge support compared to memory foam.
Innersprings are known to sleep very coolly, with their well-ventilated design and gaps between the pocketed springs, so they do sleep very cool; when paired with open-cell and gel or copper-infused memory foam, it helps the mattress sleep much cooler than all-foam.
They also prevent you from sinking too deep into the mattress with the springy core, this also helps reduce overheating, and it also prevents the feeling of drowning in the mattress, making it much easier to get in and out of.
Hybrids are even ideal for couples. While they may not offer as much motion silencing as memory foam, with pocketed springs, the springs move individually and make next to no noise with movement so that you can sleep next to a restless partner in peace. 
Hybrids are the best of both worlds, especially if you're a hot sleeper who wants body contouring without the heat. Some hybrids also come with latex layers instead, and latex remains a neutral temperature making it an even better option for hot sleepers. It has very similar qualities to memory foam with body contouring and pressure relief– it just has a slightly bouncier feel! 
Innerspring Vs. Hybrid:
So since hybrid mattresses are made of both innersprings and foam, which one should you get? Hybrid vs. innerspring mattress? Just like when comparing memory foam hybrids and innersprings, both have their advantages. 
Innerspring mattresses are the coolest mattresses on the market because of their well-ventilated design, but they don't offer much pressure relief in comparison to memory foam or hybrid mattresses. So let's talk about innerspring vs. memory foam vs. hybrid. 
Hybrid mattresses take the best qualities of both innerspring beds and memory foam beds. So it has the conforming, body contouring, and pressure relief of memory foam without the heat. While hybrids also have the cooling and ventilated design of innerspring mattresses without but with a softer, more pressure-relieving feel. 
Hybrid mattresses also have more bounce than memory foam but contour your body better than innerspring mattresses, so it offers more comfort. Hybrid mattresses best suit any sleeper and any sleeping position, while hybrid mattresses do not. 
Pretty cool so far, right? Well, check out my hybrid vs. innerspring mattress guide here! 
Pros And Cons Of A Hybrid Mattress:
It does come with some pros and cons with any mattress, but whether you want a soft or firm feel, latex or memory foam, a responsive material, or a bit of bounce, there will always be a hybrid mattress that will suit you perfectly.
But there will always be things you love, but for some people, there are some drawbacks. But what are the pros and cons of a hybrid mattress? Let's start with the benefits of a hybrid mattress:
Joint & Back Support:
Since hybrid mattresses use a combination of pocket coils, mattress springs, and memory foam or latex foam, they offer a good level of joint and back support for all kinds of sleeping positions. Memory foam is known for its body contouring and pressure-relieving capabilities. 
Memory foam relaxes with your body heat to conform to your body's shapes and curves. It provides support around your back, hips, and shoulders by cradling around your body. This is also supported by the pocketed springs in the base. 
Whether you're a back, side, or stomach sleeper, a hybrid mattress will offer you a balance between supportive and relaxing sleep, offering the perfect balance of support, comfort, and bounce so you can rest comfortably and wake up feeling refreshed. 
Latex also offers similar qualities to memory foam, but it remains much more of a neutral temperature, so many hybrid mattresses use a combination of latex and cooling gel memory foam to help provide support on key pressure points while keeping the temperature cool. 
The extra support of the coil layer also contributes to qualities like edge support and prevents sinkage so you can sink into the mattress enough to feel support but not feel like you're drowning or struggling to get up. 
Hybrid mattresses are the perfect balance between softness and firmness to relieve pressure points and relieve aches and pains. 
Pressure Point Relief:
If you wake up in the morning with sharp and shooting pains in your shoulder, back hips, or neck, then this may indicate that your mattress is efficient in relieving your pressure points. If your bed is too soft or too firm, it can put pressure on your joints when you sleep. 
But with hybrid mattresses, this isn't the case as the memory foam top is designed with a comfort layer to cradle your body as you sleep, lift pressure points and help promote proper spine alignment, so you wake up feeling refreshed rather than with a hundred aches. 
The coils underneath also prevent you from sinking too far while also offering a little bounce which, when paired with the memory foam layer it offers efficient pressure relief throughout your body. 
Cooling:
Since memory foam is known to sleep hot and retain heat within the mattress, it makes you sleep hotter and may lead to night sweats. Temperature regulation is a super important feature for a good night's sleep, so your body can drop 1 degree in temperature to reach those deeper stages of sleep. 
But that doesn't mean you should have to miss out on having memory foam within your mattress, and it is one of the many reasons why hybrid mattresses are so brilliant. Hybrid mattresses take advantage of the airflow through the open design of the coils.
When this is paired with a ventilated design and gel-infused memory foam, it helps really knock out the heat in the mattress. Gel-infused memory foam uses phase-changing materials that also help keep your body cool and help it stay cool throughout the night. 
If you're an extremely hot sleeper, then you could even opt for a latex hybrid; latex has similar qualities to memory foam but has a very neutral temperature and doesn't tend to sleep hot. So you can still have the benefits and feel of memory foam but even cooler. 
But in general, the open design of hybrid mattresses sleep extremely cool. Innerspring mattresses are the coolest mattress type on the market, but they don't offer the best conforming qualities or pressure relief, so the hybrid is the best alternative. 
They are winning for their cooling qualities. 
Durable:
With the support of the pocket coils and high-quality memory foam or latex layers, or just the higher amount of layers in comparison to other mattresses, it makes hybrid mattresses far more durable and long-lasting as a whole. 
Pocketed coils extend this life even further as the coils are individually packed in a casing which allows individual movement and puts less strain on the coils, so they tend to last much longer. Plus by being at the base with layers of memory foam on top prevents the memory foam from sagging and prevents the coils from being damaged. 
Pocketed coils help the mattress keep its shape over the years and prevent that sagging feeling that happens in some cheap memory foam mattresses over the years. 
Ideal For Couples:
Memory foam works wonders for reducing motion transfer; while innerspring can be quite squeaky, most hybrids use pocketed springs that move individually with motion. This, paired with the memory foam or latex layer, really helps silence movement.
So if you're sleeping with a restless partner, combination sleeper, a partner that gets up for work before you, or even a pet, the vibrations of the movement should be silenced within the memory foam and individually packed coils so you can have uninterrupted rest. 
Hybrid Mattress Cons:
Now I've got you all excited about the benefits of hybrid mattresses, every mattress, of course, comes with some drawbacks, but for many of us, these drawbacks have nothing on the crazy benefits of this mattress type. But before you buy, it's always best to weigh up the two. 
This is also why sleep trials are super important when buying online, as finding the best mattress for you may be different from what your friend Sally's best mattress would be. Sleep trials allow you to have a real feel for the mattress to see if it's the right fit for you.
So here are a few of the cons of a hybrid mattress– they have nothing on the benefits. 
Costly:
Because of the combination of different materials used and the multiple layers used to create a hybrid mattress, the cost tends to be much higher than any other type of mattress on the market. But with the cost, hybrid mattresses also have the longest lifespan. 
But how much should a good mattress cost? 
Since hybrid mattresses use a combination of foam and springs in their mattresses the type of foam, latex, and coils used in the mattress may influence how much the bed costs.
For example, if the hybrid bed uses foam in the material, then if it includes cooling technology, it may cost more; the same goes for if it uses natural latex over synthetic. Along with the coils, micro-coils are commonly used in newer hybrid beds as they are similar to original mattress coils but smaller.
They are made with higher-gauge flexible wire, which increases the overall flexibility of the mattress, which adds to the conforming capabilities of the bed, and since they're a fairly new feature, they may result in costing more.
The number of layers used in hybrid beds will also influence the price as the more layers used means the manufacturing process is more complex and will cost more as a result. On average, hybrids cost between $250 – $4000 per mattress.
As a general rule of thumb, the higher the price, the more quality materials you get and the longer the mattress will last, so it is worth the investment. Hybrid mattresses with the right care can last you up to 15 years, which beats the average lifespan of 8 years for foam.
Memory foam isn't for everyone, but this isn't necessarily a con about hybrid mattresses as many companies offer a latex alternative that has similar qualities to memory foam but is much cooler and offers more bounce. 
Plus, if you're not a fan of each, you shouldn't really go for a hybrid overall as everything you're looking for is in an innerspring mattress. 
What To Look For When Buying A Hybrid Mattress
There are a few things you should consider when buying a hybrid mattress to ensure you're getting the very best bang for your buck. Also, knowing what to look for and your personal preference is super important to find the right hybrid mattress for you.
Price: The first thing you need to do is set a lenient budget between $500-$1500; hybrid beds tend to cost a lot more than any other mattress because of the multiple layers and high-quality construction of the mattress.
But with hybrid mattresses becoming more and more popular, the price has started to go down, and there are some great budget-friendly hybrid mattresses on the market nowadays; I've highlighted my top picks above.
Sleeping Position: Your sleeping position will have a lot to say about what hybrid mattress is best for you as a firmer mattress will be better for stomach sleepers but for back and side sleepers, you will need something a little more supportive and cushioned.
But don't worry, with so many hybrid mattresses on the market nowadays, there are many options for you to choose from to suit every sleeping position and offer effective spinal alignment no matter what position you're sleeping in.
Finding a hybrid mattress that is ideal for combination sleepers or matches your sleeping position is important.
Comfort System Material: The quality of the material used in the comfort layer has a lot to say with how the mattress will perform. Factors like the thickness, how many layers are used, and the type of material will show the strength or weakness of the hybrid.
Since memory foam sleeps very hot, then what does the manufacturer do to help with this? Do they use a ventilated design with cooling technology like a cooling gel? These considerations can really change the performance of the mattress and the quality of your sleep.
Latex is a brilliant comfort system material as it has similar qualities to memory foam but has a neutral temperature in comparison; it also has much of a bouncier feel, so it depends on what your personal preference is.
Also, check the quality of the material as this will indicate the lifespan of the mattress.
Contouring: This is how well the mattress conforms and cradles your body to offer pressure relief and comfort while you rest. It is how the mattress reacts to the body weight; it can soften impact at pressure points to offer pain relief and prevent muscle soreness.
Deep contouring qualities are often found in memory foam materials which is ideal for side sleepers but maybe too much for back and stomach sleepers as it can increase heat retention. So it's best to find the right balance with the firmness of the mattress.
Firmness Level: Nothing influences comfort more than the firmness level, but the firmness level is always down to personal preference and there is no such thing as a 'perfect firmness level as what works for one person may be completely wrong for another.
Many of us like a medium to firmness level, but others prefer super firm or super soft. The firmness level is dictated by your weight; if you are quite heavy, then you might want to go for a firmer hybrid mattress so you can benefit from the contouring without sinking too much.
This is another reason why sleep trials are so crucial when ordering online, as you can try out different firmness levels to find your right fit. But before ordering online, I would pay a visit to your local bed store so you can find your right firmness level and narrow down your search online.
Quality Materials: Buying a hybrid mattress is very much an investment, and the more you pay, the higher quality materials you'll get. I would highly recommend ordering online over in-store as you can probably get the same quality mattress at a cheaper price.
But why is this? Well, mattress stores tend to rack up the price because they need to pay for employees and to rent out the space, so mattresses tend to be more expensive when bought in-store.
But if you do order online, I would highly recommend going with a trusted company that offers sleep trials. The more you pay, the higher quality mattress you will get and the longer it will last. No point in buying a cheap hybrid mattress that will last no more than a few years.
Pressure Relief: One of the best things about hybrid mattresses is the pressure relief without the heat. Pressure points such as around the neck, shoulders, back, and hips need a little extra support to relieve aches and pains.
Contouring qualities without excessive sagging can help relieve pressure, so the quality of the foam and innerspring is super important for this support. Innersprings prevent you from sinking into the mattress too far and offer support across your body.
Motion Isolation: Hybrid beds can offer a good level of motion isolation if you choose high-quality innerspring and high-quality foam layers. Pocketed springs are best for motion isolation as the springs move individually, which helps silence movement.
Memory foam and latex are known to absorb motion vibrations, so this paired with a pocketed spring design should help silence movement. This is particularly important if you sleep with a restless partner that tosses and turns often or even a pet.
Any kind of innerspring will produce motion with movement, it is in nature, but when paired with memory foam, it can really help.
Edge Support: Edge support is super important, it is the support structure around the edge of the mattress, and it is very effective in hybrid mattresses over other mattress types. But hybrids also tend to have reinforced edges with a core foam around the springs.
This helps encase the springs, which not only improves durability but it also makes it easier to get in and out of bed and prevents the mattress from sagging over the years.
Temperature Regulation: Since memory foam has a reputation for sleeping hot, hybrids offer a good level of temperature regulation as the airflow is regulated underneath and throughout the mattress with the open coil design.
Many manufacturers pair the pocketed coils with an open-cell foam or a memory foam infused with cooling gel between two ventilated support foams; this helps keep the temperature cool when sleeping.
If you're a really hot sleeper, I would recommend opting for a latex hybrid alternative as it offers similar qualities to memory foam but remains a neutral temperature, so when paired with pocketed springs, it offers a lot of ventilation and cooling qualities.
Frequently Asked Questions
Is a hybrid mattress worth it?
If you want a mattress that lasts you a good amount of time, then a hybrid mattress is the way to go. It has multiple layers of good foam and a great reinforced coil system that supports your body weight well.
It is the best of both worlds really; you can have the conforming and pressure-relieving qualities of the foam comfort layers and the bounce, stability, support, and durability of the coils underneath.
Hybrid mattresses also tend to sleep much cooler than a memory foam mattress because of the ventilated design within the innerspring layer. This, paired with an open-cell foam design and/or a gel-infused layer, will help to dissipate heat and regulate body temperature.
How long should a hybrid mattress last?
If you buy a good quality hybrid mattress, you should expect it to last a fair few years with the right care. Some hybrid mattresses will last p to 15 years if they use high-quality materials, have a mattress protector, and the right care.
Usually, the more you pay, the higher quality the mattress will be and the longer it will last you. Also, lookout for a warranty as this usually indicates how long the mattress will last you and if it doesn't, then many companies will replace or refund you– read the small print!
How thick should a hybrid mattress be?
A hybrid mattress should be around 11 to 13 inches thick. However, 9 to 11 inches is the average thickness.
How much does a hybrid mattress cost?
So you're thinking of buying a hybrid mattress and wondering how much does a good mattress cost? Well, if you're buying hybrid, you should be prepared to spend a little extra for high-quality form and coils within the mattress.
Hybrid mattresses are very much investment, but they're worthwhile as they offer excellent conforming capabilities with the durability and firmness of an innerspring mattress. On average they a queen-size hybrid mattress will put you out between 1000-2000 bucks.
What is a hybrid mattress in a box?
A hybrid mattress in a box is a compressed mattress that is shipped in a box. It helps cut down shipping costs and makes moving the mattress from the door to the bedroom much easier. It is often vacuum-packed to remove all the air. 
This is common for memory foam mattresses but has become increasingly popular in hybrid mattresses, too; once you've removed the mattresses from the box, you have to leave it for anything from 24 hours to 72 hours to inflate. 
How do you break in a hybrid mattress?
For the first few weeks, your hybrid mattress may feel a bit firm, but as you sleep on it, the pressure and the weight of your body will gradually break it in. But to speed up the process, you can roll back and forth on your mattress. 
Be like a human rolling pin or even walk or crawl around on it for several minutes every day for the first week or so; this should help break it in and make your sleep feel much more comfortable; this is recommended if you need your rest– who doesn't? 
Summary
Today together, we looked at some of the best hybrid mattresses you can find online. We did our research, so you don't have to, and brought you the best offerings available.
These mattresses had great foam ratios, mixing in memory foam, latex, and cooling gels to provide a soft and smooth experience full of comfort. Some had great height as well which was an added bonus.
The coil springs were also tough which helps the durability and longevity of these mattresses. They were well packaged, easy to maintain, better temperature regulated, and shipped with 10-years of warranty which made them an even sweeter deal.
No matter which one you choose to buy, you will absolutely love what you get!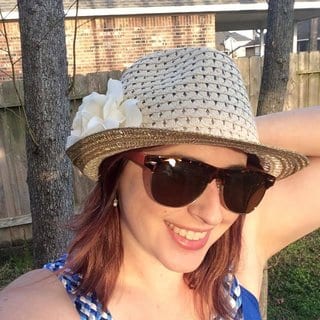 Head of Content at Sleepedia
ABOUT
Lauren is Sleepedia's Head of Content and is a certified sleep therapist who loves her sleep. Lauren helps people to get back to those deep, dream-filled nights they once had by helping to identify problems with their routine and sleep setup. Whether it's a mattress or pillow, Lauren researches the best products in the industry to provide you with an in-depth review of everything you need to know to encourage your buying decision.