What Is A Hybrid Mattress?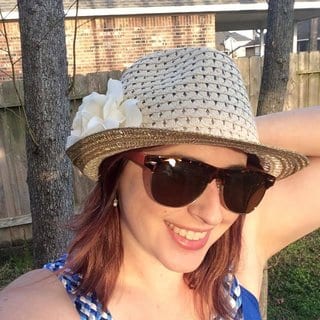 written by sleep expert Lauren Hall
What Is A Hybrid Mattress? Everything You Need To Know:
Hybrid mattresses have taken the world by storm in the mattress world, so much that most well-known mattress companies are coming out with new hybrid designs to wow the market and please sleepers.
But what is a hybrid mattress? What are the pros and cons, and is it worth buying?
Well, I'm going to run through everything you need to know about hybrid mattresses and whether they're worth all the hype or just another one of those trends that will die out in a few years.
But before we get started, I do think hybrids are the new way of the future; they offer the best of both worlds with memory foam and innerspring within the same mattress. So you can enjoy comfort, pressure relief, and bounce when you get some serious Zzz's
You're going to want to stay tuned for this one, my friends.
What Is A Hybrid Mattress?
A hybrid mattress is a multi-layer bed that combines either memory foam, gel memory foam latex with an innerspring system. Sleepers can experience the brilliance of the pressure relief qualities from the foam layers with the sturdy feel and bounce of the springs.
Many hybrid mattresses also offer cooling technology within the foam layer paired with a ventilated open-cell design to help dissipate heat, regulate body temperature, and keep the sleeper cool throughout the night by promoting airflow.
The open design of the springs underneath this helps keep the mattress cool as airflow can move easily in and out of the springs, so it makes hybrid mattresses far cooler than all-foam mattresses. Plus, when paired with this cooling technology, it keeps the temperature even cooler.
The hybrid mattress market offers an option for pretty much every sleeper of any size, type, and sleeping position preference.
What Is A Hybrid Mattress Made Of?
Hybrid mattresses are a blend of multiple layers of memory foam, Latex, and/or innerspring. The conforming capabilities of memory foam help lift pressure points and relieve pain without getting too hot.
There are two required elements in a hybrid mattress in order for it to be a true hybrid. It has to have a support core made of spring coils and a substantial comfort system. The comfort system can be made from a wide range of materials. The support core must be coils. 
There are few different coils used within the design, but the top one I would recommend is pocketed coils. These are also known as pocket springs; they are individually wrapped or encased coils. Each coil is covered in cloth, and then the cloth is stitched together to make these pockets.
These coils are most durable as they move individually and don't touch. 
Pocket coils also offer a good level of motion silencing as the coils move individually, so they don't produce a "squeaking noise" with every movement. They're ideal for couples as they isolate motion; plus, when paired with a layer of memory foam or Latex on top, it is silent. 
The layer on top of the innerspring coils is a comfort layer, this is made with some form of foam, but usually, it is memory foam, Latex, or gel-infused memory foam. These play a key role in the performance of the hybrid mattress.
Many hybrid mattresses have a layer of ventilated foam followed by a gel memory foam to help with ventilation, contouring, and cooling. 
Memory foam is the most common material used in hybrid mattresses because of its deep body-conforming and slow response to pressure. It will cradle your body which helps relieve pressure.
Gel-infused memory foam is the most common type used as memory foam does tend to retain body heat.
Memory foam is also brilliant at reducing motion transfer, hardly motion transfers across the surface of memory foam, making it an ideal material to use in hybrid beds, especially for couples.
Latex is also becoming extremely popular in hybrid mattresses because of their extreme comfort, durability, and eco-friendly practices. Latex is extremely cushioning and pressure-relieving for the back and neck, but unlike memory foam, it keeps a neutral temperature.
Hybrid Mattress Vs Memory Foam:
So if you're fairly new to buying a mattress (we've all been there, so don't worry), you've probably heard memory foam and hybrid mattresses being thrown around a lot. But for a newbie, it can be not very clear at first, but I'm here to break down the key differences between memory foam vs. hybrid.
All Foam Mattress/Memory Foam Mattress:
All-foam mattresses tend to be made from several foam layers which contour to your body; they usually have at least three layers of foam support, so they're very much like a hybrid, but they only use foam instead to contour to your body shape. Here are the typical layers used:
A top comfort layer: this often offers plush protection and comfort on delicate pressure points around the shoulders and hips. It provides plush comfort that we love from a memory foam mattress.
A transition layer: this is then followed by a transition layer that is a little firmer than the comfort layer and supports and contours and conforms your body shape to relieve pressure points and provide support.
Support layer: the final layer tends to be a support layer or base layer often found at the bottom of memory foam mattresses. It is a high-density foam that helps enhance the durability of the mattress and protects it from sagging over the years.
Hybrid Mattresses:
In hybrid mattresses, they have a similar support layer, but instead of a layer of high-density foam at the core, this tends to be replaced with a layer of coils that you'd find in innerspring mattresses. In some hybrids, there is a high-density foam surrounding the edges of the coils to offer more edge support, but again you can argue that these are not true hybrids.
Innerspring mattresses are far easier to move around over a memory foam mattress as they have more of a responsive feel to them and a bit more bounce. You can still have all the conforming and pressure relief capabilities of memory foam but with a bit more of a responsive feel.
Hybrid beds also prevent you from sinking too far into the mattress as the base layer is supported by durable springs which help you bounce back. Plus, with the more open design and gel-infused foam, hybrid mattresses also tend to sleep much cooler as airflow and temperature are regulated.
Hybrids enhance breathability within the mattress and offer all-night coolness, so if you tend to sleep hot and want to have the benefits of memory foam without trapping body heat, hybrid mattresses offer the best of both worlds. However, latex might be better in a hybrid if you sleep really hot as it keeps a neutral temperature.
If you buy pocketed coils within the hybrid mattress, you can still get the benefits of motion isolation as pocketed springs to move individually; plus, when paired with memory foam, it silences almost all movement making hybrid mattresses a brilliant option for couples.
Hybrid Mattress Pros And Cons
There are many pros and cons for hybrid mattresses, many of the pros weigh up the cons, so they're really worth the investment but hybrid mattresses tend to be different depending on where you buy from, so really it's about finding the right match for you.
But don't worry I will speak about what the pros and cons of hybrid mattresses are in a full guide here if you want some more details. But for now, here are some of the pros and cons.
Pros:
Hybrid mattresses offer body contouring pressure relief and promote spinal alignment: hybrid mattresses combine memory foam or latex with innerspring beds so you can have the conforming foam comfort layers with the bounce of pocketed innerspring coils.
Memory foam relaxes with your body heat to conform to your body's shapes and curves. It provides support around your back, hips, and shoulders by cradling around your body. This is also supported by the pocketed springs in the base.
Whether you're a back, side, or stomach sleeper, a hybrid mattress will offer you a balance between supportive and relaxing sleep, offering the perfect balance of support, comfort, and bounce so you can rest comfortably and wake up feeling refreshed.
Cooling: Hybrid mattresses take advantage of the airflow through the open design of the coils. When this is paired with a ventilated design and gel-infused memory foam, it helps really knock out the heat in the mattress.
Gel-infused memory foam uses phase-changing materials that also help keep your body cool and help it stay cool throughout the night. A hybrid bed is the best choice for hot sleepers if you don't like the idea of an innerspring mattress.
Reduces motion transfer: If you buy a hybrid mattress with pocket coils and a foam layer on top, these kinds of hybrids are the best at reducing motion transfer. Most hybrid mattresses use pocket springs in their design because they move individually and don't produce that squeaking sound with every movement.
This, paired with the memory foam or latex layer, really helps silence movement. So hybrids are ideal for couples that want memory foam but don't want the hot feel.
Cons:
Costly: Hybrid beds are quite costly because of the multiple layers and the need for quality components. Many cheap brands use Bonnel coils which are connected in a lattice structure; they are the cheapest material to make, won't offer motion transfer, and won't last very long.
The same goes for if polyfoam is used over memory foam, it won't last as long and will begin to sag after a few years. Hybrid beds are very much investment, but you can find some pretty incredible options without breaking your bank.
But other than that, the only other drawback is that memory foam isn't for everyone, but if that is the case, you don't need to go for a memory foam option. You can go for a latex hybrid or even just an innerspring mattress.
Final Thoughts
 So there you have it, everything you need to know about hybrid mattresses, along with some benefits of buying a hybrid over all-foam mattresses or an innerspring mattress. They combine all the best qualities of the two and offer a good night's sleep like no other.
But if you have no idea where to start, head over to the guide of my top picks of the best hybrid mattresses for every kind of sleeper; you'll be sorted in no time. I've also broken everything down in the buying guide section at the bottom of that guide too.
Hybrid mattresses are the way of the future, and I'm ready for it. A good night's sleep is calling you!
Related Post: Best Hybrid Mattress [Review]