Best Air Mattress [Review] in 2021
Last Updated on October 29, 2021
written by sleep expert Lauren Hall
See full list of products
Find the products quick - here are the review winners
Are you looking for the best mattress on the market so you can invite people over and know they're getting the best night's sleep possible?
Well, why wouldn't you be? Fortunately, I have a solution to all of your problems, so read on and relax because your search is about to get a whole lot simpler.
Now, looking for the best air mattresses can be a tricky endeavor, especially if you're beginning your search unprepared. You have to consider things such as whether the air bed has a built-in electric pump or if you want an insta bed-raised air mattress.
But don't fret; it's not all doom and gloom.
I've spent six hours piling up the best air mattresses on the market and narrowing them down into a nice compact list of the five that will no doubt make your friends or family comfortable. 
Every pick on this list is of the utmost quality, and you may find that the mattresses towards the bottom of it are better for you than those at the top.
Here's a tip – finding an air bed with a built-in electric pump may be better for you since manually pumping or buying an electric one separately will take longer or cost you more in the long run.
So, now you're up to speed, let's get into this and find you the best air mattress.
We've spent the time researching so you don't have to:
Sleepedia's Pick of The Best Double Mattress
SoundAsleep Dream Series Air Mattress
best air mattress for everyday use
Here it is, my top pick and let's just say it's easily the best air mattress on the market right now. This blow-up bed perfectly mimics a traditional mattress. For the most part, you won't even know you're sleeping on an air mattress.
This blow-up mattress can be used on the roughest outdoor terrains thanks to its tough-as-nails multi-layered design utilizing environmentally friendly PVC. With this mattress, gone are the days when you had to wait up to 60 minutes for air beds to inflate to full size; the Dream Series uses a high-capacity internal pump to reach full inflation in less than four minutes. Perhaps more interestingly, the mattress retains its flat and firm surface for several days on end without losing its plumpness.
Moreover, the blow-up bed does a pretty good job of mimicking traditional mattresses due to its dimensions; for instance, a fully inflated Queen-sized bed measures 78" by 58" by 19". The blow-up bed uses SoundAsleep's ComfortCoil Technology for maximum firmness on the surface.
And of course, that's not all.
The bottom of the bed features SureGrip technology to prevent a fully inflated bed from slipping and sliding. To achieve its high comfort levels, the bed features 40 internal coils for added support and durability to give you a well-rested sleep. Furthermore, the air mattress is backed up by a customer-friendly 1-year warranty in case something goes wrong.
This gives you the peace of mind that your investment is safe for several years to come. The customer support team can be reached on SoundAsleep's official page. Choose a size depending on your needs. You can buy a Queen-size mattress if you're sleeping with a partner. However, if you're planning a camping trip with lots of friends, consider opting for the King-sized mattress.
I love this mattress; it will keep you comfortable, so you don't wake up on a semi-deflated mattress through the middle of the night.
It comes with a one-year warranty
The internal pump is at least 20% quieter than other brands
SureGrip technology bolts the bed into one spot
Puncture-resistant material
Latest deal: SoundAsleep Dream Series Air Mattress
King Koil Queen Air Mattress with Built-in Pump
best air mattress with built in pump
Coming in hot at number two is the King Koil. This one was so close to being the best air mattress and only just narrowly missed out on the top spot.
The King Koil Air Mattress is exactly the mattress we'd want to use if we had friends over for an overnight stay. It is vastly superior to those floor-hugging thin air mattresses found in most supermarkets that deflate in just a few hours. This is one of the best blow-up beds in this price bracket and for a good reason.
It is made using eco-friendly, fully flocked PVC to withstand rough usage. What sets this air mattress apart from competing brands is its raised 20-inch height that feels deceptively similar to the comfort of traditional mattresses. If ease of use concerns you, then King Koil has you covered with their built-in pump that can be activated using separate knobs to control inflation and deflation; it's fast, simple, and over in only 2 minutes.
But the defining feature of this air mattress is going to blow you away.
It's hard to destroy, thanks to the durable puncture-resistant layers on the outside. The manufacturers know full well how easy it is for accidental punctures to wreck air mattresses; this is why all their mattresses include patch kits to fully cover up accidental holes – this is the perfect fail-safe mechanism.
When it comes to King Koil, comfort is a top priority, which is why they bring you their Enhanced Coil technology for a sound night's sleep. The air-filled coils naturally support the body and keep your spine properly aligned during sleep, and all these features are neatly backed up by a solid 1-year warranty.
So why are you still here? Go and click the link!
Adjustable firmness thanks to inflation and deflation
Can support weights up to 600 lbs
Approved and certified by the International Chiropractors Association
Only available in 3 sizes
Latest Deal: King Koil Queen Air Mattress with Built-in Pump
Coleman Camping Cot
best air mattress for camping
Next up on the list is up there with the best of the air mattresses.
It's impossible not to be impressed by Coleman's camping cot. Its durable ComfortStrong coil construction offers an impressive combination of spinal support for a good night's sleep. The 600-pound weight limit is well beyond what most blow-up mattresses offer, and the quality of materials used to manufacture should increase the bed's lifespan for many years if used sensibly.
The two steel frame supports are used to ensure these air mattresses don't crumble under excessive weight. Coleman's air mattress is all about increasing functionality. This is achieved in part thanks to its two side tables that easily pop out to help you keep drinks and other accessories close to you.
But wait, there's more.
The included pump makes it easy to inflate and deflate the mattress and stays in that position for several days. Thanks to Coleman's ingenious Airtight System, the mattress remains airtight because it is puncture-proof. The mattress provides enough room for tall people (6 ft 2 in. max).
Furthermore, the mattress is well suited for outdoor use due to its multi-layered padding. Carrying the air mattress is easy since it folds neatly into its carry bag for travel and storage. Considering all these features, Coleman's air mattress is surprisingly inexpensive and competes with many traditional mattresses making it a contender for the best air mattress in terms of price.
Overall, this should be on your priority list of air mattresses if you plan on taking a trip with family and friends. Plus, the one-year warranty should protect your investment for a long time.
The whole mattress can be folded into the carry bag
Tables on either side of the bed to keep personal items close to you
Durability for use in rugged terrains
Supports up to 600 lbs of weight
Latest Deal: Coleman Camping Cot
EZ INFLATE Luxury Double air Mattress
best air mattress for heavy person
Next up is the EZ inflate, a raised air mattress that you're going to adore when you lay on it.
This air mattress is queen-size and designed to maximize sleep space. Measurements are edge to edge on the soft flocked top, and not to the rounded edges of the air mattress. This means you end up with more space to sleep on than other air mattresses provide. EZ's airbed queen size measures a full 80" x 60" surface with Inside, a coil beam technology that provides the perfect level of stability and support for a great night's sleep.
EZ INFLATE's airbed boasts the ability to customize your inflatable mattress to your desired level of air. A turn of the simple inflate and deflate valve will help you maximize your comfort level by adding or removing air.
Now, wait because this is where it gets good.
EZ has a fantastic customer support, and they promise to respond to any queries you have about their air mattresses. This is only backed by the overwhelming 7,000+ ratings that all sing the mattresses' praises.
Along with this is a 30-day money-back guarantee along with a built-in pump that inflates in just 90 seconds. EZ recommends inflating for the first time 24 hours before use to allow the PVC to stretch properly. Then, if necessary, top off the inflatable mattress with a few seconds of air.
This is easily one of the best air mattresses on the market, so go and snatch it up while it's in stock.
30-day money-back guarantee
Much more space than your average mattress
Not great for outdoor camping
Latest deal: EZ INFLATE Luxury Double air Mattress
Lunvon Queen Air Mattress
Self Inflating Mattress
Lunvon has brought you a self-inflating mattress that has a very minimal vibe going for it. The unique design with curve lines on the blue top go great with the white sides and give a simple yet elegant feeling. This mattress is super functional and will easily blend in any room.
The high-quality PVC used prevents any moisture build-up which is a huge plus especially in humid environments. The portability is also great as the mattress self-inflates when you want it to. It can easily accommodate 2 adults and even a kid. The mattress is comfortable and offer peaceful sleep.
It is easy to maintain and has quick inflation. Easy to transport and you will like the vibe of this one.
Quick inflation and deflation
Accommodates 2 adults and a kid
Latest deal: 
Lunvon Queen Air Mattress
Best Air Mattress Of 2021– A Buyer's Guide
What To Look Out For When Buying An Air Mattress
All air mattresses are not created equal, which in this case is more than welcome. The more options you have, the better. Since there are so many products out there, it helps to do your due research before committing to a blow-up bed.
Types
Air mattresses have come a long way since they were just a tiny layer of air that barely kept your body off the ground. Today there are many types of air mattresses, each with its pros and cons. Figuring out which one to buy depends on your preferences. There are three main types of air mattresses; raised mattresses, convertible air beds, and self-inflatable mattresses.
It is easy to transition in and out of raised mattresses than a bed that is closer to the ground. Raised mattresses perfectly mimic traditional mattresses once they are fully inflated, and they are more comfortable as well. Convertible air beds can also serve as a place to sit when you are not lying down to sleep.
Self-inflatable beds have built-in pumps, which make it easy to inflate and deflate the unit in a matter of minutes. Some models fuse the three types of mattresses into one product.
Thickness and Comfort Level
The comfort level offered by a good blow-up mattress is going to be directly related to the thickness. Thicker mattresses are more comfortable than thinner variants since there will be more air for isolation throughout the night. The only problem is that air mattresses inevitably lose some of their inflation after a few hours, and the isolation, more or less, decreases.
The more air you lose, the closer you reach the ground. It is not uncommon for people to sleep in a comfortable state only to wake up close to the ground due to a partially inflated mattress.
If comfort is something you don't like compromising, try buying air mattresses made using memory foam. For obvious reasons, the memory foam mattress will be more expensive, but the higher comfort levels will be well worth the extra cost.
Size
Like traditional beds, most blow-up beds are available in different sizes, including Twin, Queen, and King. Choose a size that ultimately fits your needs. Full and twin-sized beds are excellent options for outdoor users.
There is no need to spend extra money on a large blow-up bed unless you have a family. Besides, the bigger your bed, the harder it is to fit under a tent.
If you have a partner with you or need sleeping space for two people, your best bet would be to invest in the Queen size. It is big enough for two large adults but offers less space than King sizes.
Pet Considerations
Depending on what breed of feline or canine you have, your pet will probably have razor-sharp fangs and nails that can easily make short work of even the most durable air mattresses. Look for products that are not easy to puncture from various claws and sharp objects.
Most companies use heavy-duty material such as eco-friendly PVC to reinforce the blow-up bed. This not only prevents damage to the surface of the blow-up bed but also increases its life span.
Since you will be running into puncture issues fairly often, it is a good idea to invest in a product that boasts at least a 1-year warranty.
Inflation and Deflation
Inflating an air mattress manually seems to be a fun process… until the novelty wears off. Then, it becomes a difficult and harrowing chore. Older air mattresses relied on the use of foot or hand pumps to fully inflate the bed. This also left a lot of room for user error since it is easy to blow up the 'blow-up' mattress when you exceed its peak capacity.
The most significant advantage of modern air mattresses is the inclusion of an automatic pump. This neat little inflates and deflates your mattress with the push of a button (of course, in some cases, it requires a connection to an electrical socket). Furthermore, an automatic pump gradually adds air into your bed to compensate for the gradual (and inevitable) loss of air.
Ability to Hold Air
Holding air is what most blow-up mattresses are designed for. The best blow-up beds can retain their height, firmness, and plumpness for many days on end. The more air you lose, the closer you are to the ground.
This becomes particularly concerning if you are sleeping in a cold environment, during camping. It is not uncommon for nighttime temperatures to suddenly plummet, which makes it all the more important to stay above ground. The best thing you can do is to look for quality products that have the structural integrity to retain air for as long as possible.
Warranty
With time, even the best blow-up beds will take lots of punishment. The last thing you need is a ruptured air mattress that couldn't even last a single night. This is why you should buy products from a reliable company that offers warranty protection of some kind.
You don't want to lose your money if something goes wrong. Remember, the more features an air mattress has, such as side tables, motors, and batteries, the more important it becomes to secure a warranty.
How To Patch An Air Mattress:
Never overinflate your air mattress. As a general rule of thumb, you should fill blow-up beds to 90% capacity and then deflate after three hours. Keep doing this repeatedly before filling the bed up to capacity. The idea is to get the plastic used to expand before your weight comes crashing down on the bed. Once the bed becomes a little worn out, you can now use it.
The telltale signs that your bed is leaking include hissing noises and excessive loss of air. Most air beds come with self-adhesive repair patches to fix leaks. Spray the mattress with soap and water solution. If you see spot any bubbles, that's your leak. Do not overburden the mattress beyond its maximum capacity. If it is designed for 300 lbs, don't place more than 300 lbs on it. If at all possible, keep the blow-up bed away from cats and dogs. While it is tempting to use these beds as a trampoline, for obvious reasons – don't. Avoid using sharp objects.
FAQs:
How Often Should I Fill Up My Blow-Up Bed?
The only time you should fill up your blow-up bed is when you're getting ready to use it. While you don't need the bed to stay inflated forever, it should retain its height and firmness for the duration of the night at least. If you find that some air has leaked over a few hours, go ahead and fill it up with some more air.
Why Do Air Beds Lose Air?
It is common for air beds to lose air. This is a problem that plagues even the best models online. It isn't normal, however, to lose a significant amount in short bursts. Try to look for any signs of leakage and use a self-adhesive repair patch to fix the bed. In most cases, the cap on your blow-up bed's air valve is loose and needs tightening. Make sure to securely fasten the cap before using the bed.
How Can I Deflate the Blow-up Bed?
It is inconvenient to have blow-up beds fully inflated when you no longer need them and are running out of space. In most cases, your air bed comes with an air pump with a deflate setting. This is a handy option when you're traveling and need to transport the bed in a small bag. Deflating the air mattress should be as simple as loosening the cap on the air valve to help the air escape.
How Do I Maintain My Air Bed?
Once you have deflated the air mattress, simply store it in its included bag. Keep the bag in a safe place where it will stay protected from excessive cold and heat. You should keep sharp objects as far away from your air beds as possible otherwise they can puncture the air mattress and ruin it. This can become a problem if you don't have self-adhesive repair patches.
How Can I Make the Air Mattress Feel Softer?
If you want to make your blow-up bed even more comfortable, consider buying a topper to relieve pressure and increase the distance between you and the ground. The topper should retain heat and reduce and minimize your exposure to the circulating air.
Summary:
Perhaps more importantly, blow-up mattresses have found a niche following among owners of recreational vehicles or people who frequently camp outdoors.
The best air mattresses are durable enough to withstand harsh outdoor elements and typically don't require a power source to quickly inflate. Power, especially if you're camping outdoors, is a scarce resource. Plus, blow-up beds are fun. Simply ask any awestruck child who just watched a flat piece of plastic inflate itself in just a few short minutes into a snugly movable bed.
The online marketplace has been flooded with blow-up beds, and it's fairly difficult to tell the good ones from the bad. My top pick for the best air mattress was the SoundAsleep, this bed comes with an included pump that's quiet and only takes a matter of minutes to inflate. It's also puncture resistant and can bolt to one spot so there won't be any moving around in the night.
Whichever air bed you do settle on though ensure that it covers all the bases that need attention depending on your situation.
Sweet dreams!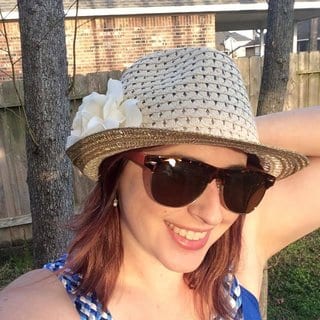 Head of Content at Sleepedia
ABOUT
Lauren is Sleepedia's Head of Content and is a certified sleep therapist who loves her sleep. Lauren helps people to get back to those deep, dream-filled nights they once had by helping to identify problems with their routine and sleep setup. Whether it's a mattress or pillow, Lauren researches the best products in the industry to provide you with an in-depth review of everything you need to know to encourage your buying decision.