Pros And Cons Of A Hybrid Mattress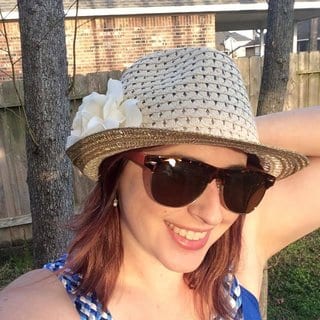 written by sleep expert Lauren Hall
Pros And Cons Of A Hybrid Mattress:
When buying any new mattress, it is always best to weigh up the pros and cons to be sure that the mattress type is right for you. You can do this with different mattress types, such as the pros and cons of a memory foam mattress or hybrid mattress pros and cons or between different brands and mattresses themselves as they all come with different feels and firmness levels after all. 
But what are the pros and cons of a hybrid mattress, and are they worth the investment?
In my personal opinion, I think that hybrid mattresses are the best of both worlds, the best qualities of memory foam, latex, and innerspring blended together to make a mattress. Hybrids suit any kind of sleeper as the top layer is a layer of foam to contour your body. 
In this guide, I'm going to talk about all the pros and cons in more detail, along with a few tips for buying hybrid mattresses so you can be super savvy in your hunt for the very best hybrid mattress match for you. 
Now, wait, let me tell you something before we get started. 
A hybrid mattress uses a few layers of foam on top with an innerspring base. They come in a variety of different styles and firmness levels, so finding the right hybrid mattress should be fairly easy if you know what to look for and what your personal preferences are. 
But I'll cover that in another guide; let's delve into the pros and cons of a hybrid mattress! 
Benefits Of A Hybrid Mattress:
So let's delve into all the crazy benefits of hybrid mattresses and why you should buy hybrid mattresses over memory foam mattresses or an innerspring mattress. Some of the benefits may shock you.
Hybrid Mattresses Offer Joint & Back Support:
Since hybrid mattresses use a combination of pocket coils, mattress springs, and memory foam or latex foam, they offer a good level of joint and back support for all kinds of sleeping positions. Memory foam is known for its body contouring and pressure-relieving capabilities.
Hybrid beds offer great contouring like memory foam mattresses through the foam layers but prevent you from sinking too far into the foam as the innerspring coils provide you with that little extra support.
Memory foam relaxes with your body heat to conform to your body's shapes and curves. It provides support around your back, hips, and shoulders by cradling around your body. This is also supported by the pocketed springs in the base.
Whether you're a back, side, or stomach sleeper, a hybrid mattress will offer you a balance between supportive and relaxing sleep, offering the perfect balance of support, comfort, and bounce so you can rest comfortably and wake up feeling refreshed.
Latex also offers similar qualities to memory foam, but it remains much more of a neutral temperature, so many hybrid mattresses use a combination of latex and cooling gel memory foam to help provide support on key pressure points while keeping the temperature cool.
The extra support of the coil layer also contributes to qualities like edge support and prevents sinkage so you can sink into the mattress enough to feel support but not feel like you're drowning or struggling to get up.
This also helps promote spinal alignment as the foam layers cradle your body and relieve pressure points which helps put your spine in a neutral position, so you wake up feeling refreshed rather than achy and irritable.
A hybrid bed is a perfect balance between softness and firmness to relieve pressure points and relieve aches and pains. It has taken the mattress industry by storm, and there's no wonder as to why!
Hybrid Mattresses Offer Pressure Point Relief:
If you wake up in the morning with sharp and shooting pains in your shoulder, back hips, or neck, then this may indicate that your mattress is efficient in relieving your pressure points. If your bed is too soft or too firm, it can put pressure on your joints when you sleep.
But with hybrid mattresses, this isn't the case as the memory foam top is designed with a comfort layer to cradle your body as you sleep, lift pressure points and help promote proper spinal alignment, so you wake up feeling refreshed rather than with a hundred aches.
This pressure point relief is super important as it gives your body time to repair rather while you rest rather than tossing and turning and putting your body in awkward positions in order to get comfortable like you would on a traditional mattress.
Hybrid mattresses provide adequate support for pressure point relief, and the pocket coil springs underneath it prevent that sinking feeling underneath so your body feels cradled without feeling like you're drowning in the mattress.
This pressure relief is often found within the comfort layers on top with the support of the innerspring coils underneath.
The coils underneath also prevent you from sinking too far while also offering a little bounce which, when paired with the memory foam layer it offers efficient pressure relief throughout your body.
Hybrid Mattresses Are Cooling:
Since memory foam is known to sleep hot and retain heat within the mattress, it makes you sleep hotter and may lead to night sweats. Temperature regulation is a super important feature for a good night's sleep, so your body can drop 1 degree in temperature to reach those deeper stages of sleep.
Many of us in the mattress world love a memory foam mattress but hate the heat retention of the material; luckily, hybrid mattresses are the next best thing; they sleep cooler and offer a better night's sleep.
Hybrid mattresses take advantage of the airflow through the open design of the coils.
When this is paired with a ventilated design and gel-infused memory foam, it helps really knock out the heat in the mattress. Gel-infused memory foam uses phase-changing materials that also help keep your body cool and help it stay cool and regulate body temperature.
Many hybrid mattresses use multiple layers of foam on top of the springs to really try and utilize ventilation. One of my favorite memory foam hybrids are ones that use a breathable foam on top, which is followed by a gel-infused layer and then another open-cell design layer underneath.
This helps ventilate airflow and help body temperature stay cool throughout the night, so you can really sink into those deeper sleep stages and gain a super enriching night's rest.
If you're an extremely hot sleeper, then you could even opt for a latex hybrid; latex has similar qualities to memory foam but has a very neutral temperature and doesn't tend to sleep hot. So you can still have the benefits and feel of memory foam but even cooler.
Latex is a super cool foam alternative for hot sleepers, and they're super high quality, so I would highly recommend if you sleep super hot and don't want an innerspring mattress– after all, innerspring mattresses don't offer near enough pressure relief than foam mattresses.
But in general, the open design of hybrid mattresses sleep extremely cool. Innerspring mattresses are the coolest mattress type on the market, but they don't offer the best conforming qualities or pressure relief, so the hybrid is the best alternative.
They are winning for their cooling qualities.
Hybrid Mattresses Are Durable:
With the support of the pocket coils and high-quality memory foam or latex layers, or just the higher amount of layers in comparison to other mattresses, it makes hybrid mattresses far more durable and long-lasting as a whole.
Pocketed coils extend this life even further as the coils are individually packed in a casing which allows individual movement and puts less strain on the coils, so they tend to last much longer. Plus by being at the base with layers of memory foam on top prevents the memory foam from sagging and prevents the coils from being damaged.
Each innerspring coil is individually wrapped, so they are protected against pushing against other coils. Some cheaper hybrids use a Bonnel coil design which is connected in a lattice structure. Not only does this create a lot of noise with every movement, but it's not as durable– so watch out for these!
Pocketed coils are the way to go; they help keep the mattress' shape over the years, preventing sagging feelings which can occur in cheap memory foam after a few years. Some coils are also surrounded by a high-density border which also helps improve edge support.
Hybrid Mattresses Are Ideal For Couples:
Memory foam works wonders for reducing motion transfer; while innerspring can be quite squeaky, most hybrids use pocketed springs that move individually with motion. This, paired with the memory foam or latex layer, really helps silence motion transfer.
I wouldn't recommend buying cheap when it comes to hybrid mattresses as many mattress companies will use cheaper coils such as Bonnel coils which are connected with a lattice structure. These cheap coils create a lot of squeaking with every movement and don't tend to last as long.
Pocket coil springs, however, are encased individually, so they move individually to help reduce motion transfer. This, paired with memory foam or latex layers, help offer movement silencing when you or your partner move sleep position.
So if you're sleeping with a restless partner, combination sleeper, a partner that gets up for work before you, or even a pet, the vibrations of the movement should be silenced within the memory foam and individually packed coils so you can have uninterrupted rest.
Plus, if you sleep with a hot sleeper, buying a hybrid mattress is an ideal choice as it prevents tossing and turning trying to find a cool spot as they'll sleep much cooler overall plus, if they are having a hot flash, the reduced motion transfer shouldn't disturb you either.
It definitely beans your traditional mattress.
Hybrid Mattresses Offer Superb Edge Support:
So I've already thrown around the word 'edge support' three times in this guide, but what is it?
Edge support is the structural integrity around the border of the mattress. Many memory foam mattresses often lack edge support because of their soft feel, but this is where hybrid and innerspring mattresses thrive.
Thanks to the structural spring system, they are supportive way out to the edges so you can sleep on more parts of the mattress comfortably. Many hybrid mattresses are even reinforced with a high-density foam around the border to further improve this support around the edge.
Drawbacks Of A Hybrid Mattress:
Because of the combination of different materials used and the multiple layers used to create a hybrid mattress, the cost tends to be much higher than any other type of mattress on the market. But with the cost, hybrid mattresses also have the longest lifespan. 
Since hybrid mattresses use a combination of foam and springs in their mattresses the type of foam, latex, and coils used in the mattress may influence how much the bed costs.
For example, if the hybrid bed uses foam in the material, then if it includes cooling technology, it may cost more; the same goes for if it uses natural latex over synthetic. Along with the coils, micro-coils are commonly used in newer hybrid beds as they are similar to original mattress coils but smaller.
They are made with higher-gauge flexible wire, which increases the overall flexibility of the mattress, which adds to the conforming capabilities of the bed, and since they're a fairly new feature, they may result in costing more.
The number of layers used in hybrid beds will also influence the price as the more layers used means the manufacturing process is more complex and will cost more as a result. On average, hybrids cost between $250 – $4000 per mattress.
As a general rule of thumb, the higher the price, the more quality materials you get and the longer the mattress will last, so it is worth the investment. Hybrid mattresses with the right care can last you up to 15 years, which beats the average lifespan of 8 years for foam.
Memory foam isn't for everyone, but this isn't necessarily a con about hybrid mattresses as many companies offer a latex alternative that has similar qualities to memory foam but is much cooler and offers more bounce. 
Plus, if you're not a fan of each, you shouldn't really go for a hybrid overall, as everything you're looking for is in an innerspring mattress.
Final Thoughts
So looking at the pros and cons of hybrid mattresses, you can agree that there are far more benefits than drawbacks. If you find high-quality materials and buy from a trusted company, then you get the best qualities of foam and innerspring in one mattress.
All I would recommend is working out what firmness is best for your sleeping position and trying out a few different firmness levels in the store before buying online; it should break down your search a little and make it easier.
Sleep trials are highly recommended when buying online, as you can try before you buy to see if it's the right fit; just be careful of added shipping costs stated in the fine print. But for all mattress shoppers, hybrid mattresses are the ones of the future.
Be sure to check out my best hybrid mattress guide but happy shopping!
Related Post: Best Hybrid Mattress [Review]