How Much Does A Good Mattress Cost?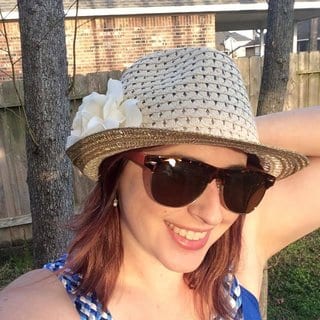 written by sleep expert Lauren Hall
Thinking about splurging on a new mattress with no idea of where to start or what type to look for in your budget? You may be asking yourself how much does a good mattress costs? What type of mattress can for my budget, and how long does it last? 
Well, let me tell you you're at the right place. 
Nowadays, you can buy a mattress for as little as a hundred bucks, not that you should, as it'll feel like you're sleeping on pins and needles with zero support and constant backache. But don't be fooled by the high-end ones; no one needs to spend six figures for a mattress. 
The cost of a mattress can be broken down into a few components, such as the type of mattress and the material used to construct it. You can get some pretty amazing deals without breaking your bank if you're savvy and read this guide– your mattress buying journey will be a breeze.  
Now, wait until I tell you this…
The top four mattresses that you really need to worry about are foam, latex, hybrid and innerspring. Then from that, it can be broken down into different types based on the budget and materials you're looking for, such as memory foam or polyurethane foam. 
But don't look at that and panic, I'm going to break them all down in a simple guide so you know exactly what you want, and if you're buying a mattress from a bed shop, you're more likely to get a better price as if you know what you're talking about, it's easier to negotiate, and you're less likely to be fooled into paying a higher price. 
So want to know how to get the best deal when buying a mattress? Stay tuned to find out!
All The Different Mattress Types:
There are four different types of mattresses you'll find on the market, all come at slightly different prices, and all offer slightly different qualities. So let's talk about each in more detail; this will help you work out which one best suits your needs.
Foam:
Now, this is the most common material you'll find in mattresses; everyone's heard of memory foam, right? Well, there are actually three different types of foam mattresses you can buy: memory foam, polyurethane foam, and latex foam but latex can be put into its own category.
Memory Foam:
Memory foam is a viscoelastic material that changes shape when conforming to your body but then reverses back to its original form afterward. Memory foam responds to pressure. It conforms to your body to evenly distribute your weight to relieve aches and pains.
It is brilliant if you sleep with a restless partner or a pet as the memory foam is super shock absorbent, so it will absorb the vibrations of their movements, so neither you nor your partner (or the dog) will disturb your sleep when moving.
However, since you're sinking into the material, memory foam is known for sleeping hot, but combating this many companies selling memory foam mattresses use advanced technology such as a ventilated design or cooling gel to help.
Memory foam is known to sleep hot since you sink into the material. Most modern mattress companies have found ways to combat this with cooling technology, though, such as cooling gel.
Memory foam is also super durable, so it will last a long time, some say it can last between 8-10 years with the right care. It is a brilliant option. It may come at quite a steep mattress cost, but it's worth the investment.
Polyutherane Foam:
Polyurethane foam or poly-foam is the least expensive and lowest quality foam used in mattresses and mattress toppers. It is the foam often used in sofa cushions or cheap egg crate mattress toppers; it is made from components derived from petrochemicals.
Many mattress companies use polyurethane foam as the top layer of innerspring mattresses to keep the price low and manufacturing prices cheap– not because it's high quality. Other manufacturers use a base layer of poly-foam instead of spring coils to save on shipping costs.
But by replacing the spring coils or using this material in any kind of mattress causes the mattress to have a shorter lifespan. Even high-density polyurethane foam is less dense than latex or memory foam, but no matter the density, polyurethane foam will degrade much faster than any latex or memory foam.
So the long and short of it, if the mattress has polyurethane foam in the material, it's not recommended that you buy.
Latex:
Latex has similar properties to memory foam mattresses as latex is a supportive material that can relieve pressure. But unlike memory foam mattresses, latex is a slightly bouncier material rather than slow responding like memory foam.
A latex mattress can be made using much more natural latex materials like tree sap, or it can be made using synthetic latex compounds. But either way, latex mattresses are a hypoallergenic material that is resistant to dust mites and mold, making them ideal for those with allergies.
Latex mattresses are also extremely durable and sleep cool as instead of sinking into the mattress as you would on memory foam mattresses, you sleep on top. It sleeps cool and has a bouncy feel making it an ideal choice for those with allergies or those who are hot sleepers.
Natural latex mattresses are also ideal for those allergic to certain chemicals; while any latex mattress will be hypoallergenic, a natural latex one will also be free of any trace of chemicals that may be used in synthetic latex mattresses.
Synthetic latex mattresses are a completely man-made product with the consistency of latex. Synthetic latex does tend to be much firmer than natural latex, providing a firmer feel and a lower cost. So if you prefer a firmer foam density on a new mattress, then synthetic latex may be right for you.
Hybrid:
Hybrid mattresses are the best of both worlds as they combine the support of innerspring coils and the plush comfort of latex or memory foam, they don't tend to be as bouncy as innerspring beds, but they're much easier to move around on over memory foam beds and still offer a bit of bounce.
The latex or memory foam layer on top of the springs can also help absorb motion, so if you have a restless partner or pet sleeping on the bed, you won't be disturbed with every movement during the night.
Hybrid mattresses are also ideal over memory foam mattresses as they tend to sleep fairly cool as the coils in the mattresses prevent you from sinking too far into the mattress too much. Hybrid beds do tend to be much heavier than latex beds or memory foam beds as they combine both coils and foam.
So when it comes to delivery, make sure the mattress manufacturers or delivery drivers deliver to the room or even help with installing the mattress onto the bed– imagine trying to haul up a queen-size mattress to an apartment by yourself…
All in all, hybrid mattresses are brilliant if you want the firmness of the coils but contouring and pressure relief of a foam or a latex mattress. Getting a hybrid mattress is a brilliant way to reap the benefits of all the different types of mattresses.
Innerspring:
Innerspring mattresses use a bed of coils for their main support, and the shape, quality, and design of the coils within an innerspring mattress can vary widely. They are considered the most traditional type of mattress.
Innerspring beds tend to be covered by upholstery materials like fiber or foam, while other innerspring beds tend to have two layers of coils instead of one. If you're slightly overweight, an innerspring mattress may be ideal for you as it provides a firm core, that won't sag easily.
Innerspring mattresses are also ideal for those that love a bouncy bed with firm support.
While innerspring beds tend to be the most affordable type of mattress on the market, many sleepers find them uncomfortable as they don't provide enough padding, which is also why hybrid mattresses are gaining as much hype as they are.
So if you love a firm mattress, then innerspring is ideal, and it keeps the mattress cost low, but if you want that little extra support and plush comfort, then I would recommend looking at the price range of hybrid mattresses.
| | | | | | |
| --- | --- | --- | --- | --- | --- |
| Mattress Type | Support | Heat | Odor | Lifespan | Ideal for sex? |
| Foam | 5/5 | 1/5 | 1/5 | Eight years | Fair |
| Latex | 3/5 | 2/5 | 2/5 | Ten years | Good |
| Hybrid | 4/5 | 3/5 | 2/5 | Seven years | Excellent |
| Innerspring | 3/5 | 4/5 | 4/5 | Nine years | Excellent |
Average Mattress Price
All the different mattress types will have different price ranges. So when choosing a mattress, you must choose a budget, but you must be aware that different types of mattresses will cost more such as latex, and hybrid is the most expensive mattress type. 
| | | |
| --- | --- | --- |
| Mattress Type | Average Price Of Mattress (Twin-King) | Average Mattress Cost (Queen) |
| Foam | $300 – $1500 | $800 |
| Latex | $450 – $5000 | $1600 |
| Hybrid | $250 – $4000 | $1800 |
| Inner Spring | $100 – $2500 | $900 |
Factors That Go Into Pricing A Mattress:
When buying a new mattress, there's always a price range of how much you're willing to spend on a mattress, but as I showed above, the average price range is from a couple of hundred bucks to a couple thousand.
But what goes into pricing the perfect mattress? For each mattress type, many mattress companies take some cost considerations before working out the average price, such as material, quality, number of layers or density, and more.
So let's talk about each in more detail.
Memory Foam Mattress Cost Considerations:
A good mattress cost for foam usually depends on three considerations: the type of foam used, the foam density, and airflow technology or cooling technology. These considerations tend to determine the price.
Type Of Foam Used:
The type of foam used in foam mattresses is the key determiner of how much the mattress will cost. Polyfoam is a cheaper, poorer-quality material used in budget memory foam mattresses. It tends to be used in budget-friendly mattresses.
But with the lower price tag, poly-foam mattresses tend to degrade much quicker. The ideal foam mattress to go for is memory foam but if you're a hot sleeper, then going for a mattress with cooling gel or copper infusion is a better option– but this will come at a higher average price tag.
Foam Density:
The density of the foam used in foam mattresses will impact how durable the new mattress will be, and the less dense the foam, the cheaper the price will be. But cheaper memory foam beds tend to have a shorter lifespan and are less durable.
You should go for a denser, firmer, higher quality foam when buying a new mattress, as while the price may be a little bit steeper, the mattress will last longer and make the investment worthwhile.
Airflow / Cooling Technology:
Since many foam mattresses tend to sleep hot many mattress brands tend to use a convoluted design or come with cooling technology like cooling gel to help the mattress sleep cooler, such as copper infused memory foam or gel memory foam.
But with this added technology also adds to the mattress price, so if you're a hot sleeper, I would recommend looking for this type of technology within the foam or opting for a hybrid or latex bed instead.
Latex Mattress Cost Factors:
When it comes to foam or latex mattresses, there are a few different factors that determine the cost of the mattress, such as whether you're buying natural or synthetic latex, the manufacturing process, and the number of layers.
Natural vs. synthetic latex: Natural latex is made from rubber trees, while synthetic latex is manmade. Natural latex tends to be pricier as it is more expensive to make, so if you buy a new bed made with natural latex, then the price may be steep.
If you have severe allergies and are quite sensitive to harsh chemicals, then naturally derived latex may be better as it doesn't use harsh chemicals in the production, so it's worth the investment.
Manufacturing Process: Synthetic mattresses made with latex tend to be made using either the Dunlop process or the Talalay process. Dunlop latex tends to be much heavier and denser, making it more ideal for support layers.
While the Talalay process is less dense and adds cushion to the mattress, meaning it tends to cost more than a latex mattress. But other latex mattresses tend to use a combination of the two.
Number Of Layers: The number of layers used in latex beds will influence the overall price of the product; the thicker the mattress, the higher the average price, but the longer the mattress will last.
Innerspring Mattress Considerations:
When buying innerspring mattresses, many mattress companies consider the durability, coil count, coil gauge types of coils used in their mattresses to gauge the pricepoint.
The cheapest options of innerspring beds tend to have a shorter lifespan and don't tend to be very durable, lasting on average around 3-5 years. While more expensive models will last much longer as they use more durable coils.
The coil count also has a lot to do with how expensive the mattress will be. Higher coil counts tend to provide better support and contouring, so more expensive models tend to have a higher coil count.
As a piece of advice, try to select a mattress with a coil count of at least 300 for a full bed, 400 for a queen, and 480 for a king– you'll thank me later.
The next consideration is the coil gauge which refers to how thick each coil is within the mattress. Higher gauge coils are thinner, so they offer a springer and softer feel, but lower-gauge cools are firmer and more durable.
Coil Gauge: Coil gauge refers to how thick each coil is in the mattress. High-gauge coils are thinner with a springier and softer feel, and low-gauge coils are thicker with firmer pushback and thus more durable.
Some coil mattresses come with pocketed coils by wrapping each coil in fabric, this can reduce motion transfer and noise significantly, but it can up the mattress value and hence the price.
Hybrid Mattress Production:
Since hybrid mattresses use a combination of foam and springs in their mattresses the type of foam, latex, and coils used in the mattress may influence how much the bed costs.
For example, if the hybrid bed uses foam in the material, then if it includes cooling technology, it may cost more; the same goes for if it uses natural latex over synthetic. Along with the coils, micro-coils are commonly used in newer hybrid beds as they are similar to original mattress coils but smaller.
They are made with higher-gauge flexible wire, which increases the overall flexibility of the mattress, which adds to the conforming capabilities of the bed, and since they're a fairly new feature, they may result in costing more.
The number of layers used in hybrid beds will also influence the price as the more layers used means the manufacturing process is more complex and will cost more as a result.
Other Considerations:
Now while there are some key considerations for each mattress type, that's not the only thing that goes into the overall mattress cost, such as shipping cost, returns, and even white glove delivery.
While most manufacturers will give you free delivery when you order a mattress over a certain price, others may charge an additional shipping fee– especially if you live outside of mainland US like Hawaii or Alaska or even if shipping internationally.
So if the company you're buying from doesn't offer free delivery, it could cost you an extra 100 bucks or more to have it shipped. The same goes for it you want to return you might need to pay a fee; this is particularly common with companies that offer sleep trials– so be sure to read the fine print.
Some companies will offer white glove delivery, which includes in-home assembly of your new mattress and packaging waste removal. If you live in an apartment block, white glove delivery may be very handy, and it can cost around 100 bucks or more.
Best Time To Buy A Mattress– Where & How:
If you're quite savvy on when, where, and how to buy your mattress, such as knowing the best time to buy a mattress, this will help ensure that you get the very best deal.
It also prevents you from paying more than you should if the seller sneakily racks up the price and pretends to give you a "bargain deal, "but in reality, it's the same price listed. They just upped the price beforehand to make the original price seem like a better deal.
Watch out for these guys. But here's the best ways and where to buy a mattress to ensure you get the very best deal.
Buying Online:
Buying online from online-only mattress stores has become increasingly popular, and there's no wonder as to why. Their beds tend to be much cheaper than the ones in store as there are no showroom costs.
Plus, since many of these companies don't need to hire sellers or open up in-store retail showrooms, the quality of mattresses is much higher so you're more likely to have a comfortable mattress that offers a good level of support.
Many of these companies also offer sleep trials where you can test out the mattress before you buy– but be sure to read the fine print, so you're not caught out by steep shipping costs.
Waiting For Certain Times In The Year For Deals:
Now waiting it out is the best thing to do when it comes to buying a mattress; you can get more discounts by waiting for a good deal such as Black Friday, Boxing Day Sales, Labor Day, Cyber Monday, Amazon Prime Day– these deals are spread out all across the year.
You can really score a good price by waiting for a good deal, plus you can get a higher quality mattress while still being within your budget. So it's best to wait unless you absolutely need a new one ASAP — such as if your last one broke.
You can also get referral deals; many online companies offer special deals if you buy through some that refer you to them. Many social media influencers work with companies so you can save a few extra bucks on your mattress.
Negotiate:
If you do buy in-store, the best thing to do is negotiate for a better deal. Or even online, most mattress retailers have a number you can call where you can gush your financial situation, and they may offer money off or a coupon.
Many mattress sellers in-store try to haggle up the price and then offer a "one-off" deal to you to make you seem special when in reality, they're just reducing the price back down to the existing price so don't be fooled, do your research beforehand.
Final Thoughts
 Remember buying a mattress is an investment, but it doesn't need to break your bank; if you cannot afford a mattress, then at last resort, do a payment scheme but try to avoid it if possible as you'll end up paying more in the end.
After all, your investment is worthwhile if you buy a high-quality mattress; some mattresses can last up to a whopping 10-15 years with the right care. If you're looking to wait to buy a mattress for the best time of year, then be sure to check out my best mattress toppers guides to see you through.
Being savvy when buying a mattress will go a long way, so be sure to do your research to get the very best bang for your buck.
Related Post: Best Memory Foam Mattress [Review]