Best Mattresses Under $1000 [Review] in 2021
Last Updated on November 27, 2020
written by sleep expert Lauren Hall
See full list of products
Find the products quick - here are the review winners
Sleep is a crucial component of living a healthy lifesetyle. That's why choosing a mattress is an important decision. An old mattress can sabotage your much-needed rest, so today, we're going to focus on the best mattress under 1000 to give you the comfortable and restful sleep you deserve. After researching countless brands of mattress we came to a realization…There are plenty of high-quality mattresses under the $1,000 mark, so you don't have to shell out several thousand dollars as some would have you believe!
We've spent the time researching so you don't have to:
Our Selection of The Best Mattresses Under $1000
Olee Sleep 10 Inch Memory Foam Mattress
The Olee Sleep 10 inch Memory foam mattress could be considered both budget-friendly and ideal for side sleepers and even some stomach sleepers depending on how much softness you prefer when laying on your stomach. The top layer of the mattress features a one-inch layer of gel that helps maintain a constant and comfortable ambient temperature by dispersing body heat that would typically be trapped by  Foam. The gel is designed to help alleviate a little extra body weight per square inch by dispersing evenly across the surface layer of the bed.
Read more
You get added firmness, which is ideal for stomach sleepers but without being too overbearing for side sleepers, who need the softness of memory foam but the firmness for pushback and stabilization on the shoulders, hips, and spine. One thing to consider when purchasing a memory foam mattress is how durable the foam will be given the test of time; some thinner mattresses tend to absorb pressure and eventually to disperse the weight from the sides of it, thus mitigating the firmness of the bed. Since the specific mattress is approximately 10 inches thick, it offers adequate structural support To reduce sinking without losing its malleability and softness. You can place this one on the floor without a box spring and sleep comfortably during all seasons without worrying about a cold back or waking up drenched in a puddle of night sweat.
Well ventilated to reduce the build-up of body heat

One-inch gel top layer for added support and firmness
Has an initial smell that but will fade with time

Latest Deal: Olee Sleep 10 Inch Memory Foam Mattress
Zinus 12-Inch Gel Infused Green Tea Mattress
The Zinus Gel Infused Green Tea Mattress is a versatile model that offers several thicknesses, as well as a variety of sizes to choose from. The top two layers of it are a uniquely designed gel-infused memory foam with a three-inch core layer of hypoallergenic green tea infused memory foam. The second layer features another three and a half inch high-density foam layer that enables positive airflow to keep the mattress fresh and to dissipate any cumulative body heat that the bed may collect. The bed's foam itself is infused with a green tea a natural castor seed oil extract, work together to reduce odors and to kill off any harmful bacteria that collects in mattresses overtime.
Read more
Aside from the bonuses and unique features of this gel mattress, those of you who select the specific brand will be excited to know that all the foam used in Zinus' mattresses are certified CertiPUR. You can take comfort in knowing that everything is of the highest quality, durability, and will give you years of performance and comfort.
Multi-tiered foam layers for added comfort and stability 

Green tea and castor seed extract for preventing the build of odors

Latest Deal: Zinus 12-Inch Gel Infused Green Tea Mattress
Classic Brands Hybrid Innerspring Mattress
The Classic Brands Hybrid Innerspring Mattress is a combination of old-school coiled spring technology and newer memory foam. The thickness of the bed is 10 and 1/2 inches, so you're getting both the excellent support of innerspring mattress systems and the conforming properties of memory foam in a pressure-relieving and hypoallergenic. The edges of this mattress are corded, so you don't have to worry about the memory foam or the springs sagging from the side after prolonged use. The top of the bed is resistant to a number of bacteria, various allergens such as pet dander, mold, skin cells, and dust mites, all wrapped up into a proven, trusted, and affordable mattress for people with even the most limited budgets at their disposal.
Hybrid design supports and conforms
Corded edging prevents sagging
Bacteria and allergen resistant
Latest Deal: Classic Brands Hybrid Innerspring Mattress
Sleep on Latex Pure Green Natural Latex Mattress
The Sleep on Latex Pure Green Natural Latex Mattress is a latex that utilizes all eco-friendly, hundred percent natural latex foam, organic cotton, and wool. Without the use of synthetic materials such as polyfoam or synthetic latex foams. There are three separate layers to this mattress. At the base, there is a six-inch layer of pure green under percent latex foam that is ideal for extreme durability, support, believe it or not, excellent softness. 
Read more
Softness can be directly attributed to the 2-inch layer of comfort foam at the surface of one, which is combined give the sleepers added comfort and a little extra height so you can use this mattress without a box spring or base mattress if you so choose to. If you want to be confident that you get the best mattress that is optimized correctly for your sleeping style; Sleep on Latex offers some personalized sleeping firmnesses to give an almost tailored feel to the bed you choose. Throughout the mattress, there are tiny air chambers that allow positive air ventilation to circulate to the bed, which very well in conjunction with the naturally breathable materials such as organic cotton and wool themselves. You don't have to worry about temperature control or any terrible odors from accumulating with extended use.
Made from natural, eco-friendly materials 

Small air chambers circulate air continuously through the mattress for a comfortable sleep

Latest deal: Sleep on Latex Pure Green Natural Latex Mattress
Oliver Smith Pillowtop Memory Foam Pocket Spring Mattress
The Smith and Oliver is a euro pillow top design which features memory foam at the surface and integral pocket springs in the base layers. All of which are certified green so you don't have to breathe in noxious chemicals that can be extremely unpleasant when purchasing a new mattress. The specific model is pocketed with 15-gauge coiled springs, and features ventilated cooled memory foam padding that has been said to give users an extremely comfortable and plush feel. Even though it is an innerspring mattress at its core; utilizing a design that minimizes is sagging with prolonged use, which is more than most mattresses of this class can say.
Hybrid pillowtop mattress with memory foam top layer and 15-gauge coil springs at the base
Isolates motion to reduce waking in the night

Very plush for a coil spring design

Takes around a day and a half to expand into its full size
Latest deal: Oliver Smith Pillowtop Memory Foam Pocket Spring Mattress
Best Mattress Under $1000 Buyers Guide
Buying a mattress is not an easy decision to make by any means. Often, they can be costly to the point where it could make a severe dent in your finances if you choose the wrong one, so let's look at a few considerations to bear in mind before you jump into making your next big purchase.
1. Mattress Age
If you find a good night's sleep to be a fleeting idea, waking up with odd aches and pains, or if you're feeling straight up restless, you might consider upgrading yours. Different experts have different opinions on when the best time to buy a new one but the average timespan to replace your mattress is approximately six to eight years depending on your mattress type.
2. Sleep Positions
Did you know that there are specific ones that are more suitable for certain sleep positions more so than others? If you're anything like me, I just assumed that my body was misaligned or there was something wrong with my sleeping habits but honestly, the solution was much more straightforward than that, it was my old innerspring mattress.
Side Sleepers
I am a side sleeper myself. After years of agony on my horrible innerspring mattress, countless cases of stiff shoulders, sore necks, and horrendous pressure points all over my back, I made the switch to a soft mattress and finally, I had the most significant night's sleep in years. Side sleepers need soft beds that allow us to lay on our shoulders and hips without stoving them but are firm enough to maintain an inline spine. Anyway, here's a fun fact for you! Did you know that it benefits your health if you sleep on your left side? Find out more about this weird phenomenon by clicking here!
Back Sleepers
Back sleepers tend to benefit most from it that offers enough push back to support a stationary sleeper, but soft enough not to cause painful pressure points to manifest over time.It should be noted that back sleepers need to keep their spine stabilized and in line. A medium to firm mattress tends to be the best for sleepers because the mattresses pushback is enough to support the weight of a motionless sleeper without being uncomfortable. You can learn more about the pros and cons of sleeping on your back by clicking here.
Stomach Sleepers
Just the thought of sleeping on my belly causes me to wince in pain, but some people can do it! It's strange because you know it's critical to keep your back straight, but what about the hours of constant pressure applied to your chest as a stomach sleeper? First and foremost, belly sleepers need one that allows them to lay as flat as possible, so if you're a part of this club, you may consider a slightly firmer mattress with a flatter pillow. If the mattress is too soft, your body weight will cause downward pressure in your centerline; OUCH!
To find out more about the advantages and disadvantages of sleeping on your stomach, click here!
3. Mattress Types & Styles
Now, we are at the point where you must make one of the most important decisions when it comes to choosing your new mattress, the type and style that's best for you. Like most things nowadays, we are not limited to a select number of variations and product, you can pretty much find anything that both suits you and your needs and sleep style the best, and manages to fit in your budget without having to take a small loan out. It doesn't have to be a tricky process if you know what to look for but being aware which position you're most comfortable to get a good night's sleep. In the last section, we touched base on the variety of sleep positions and got a good idea of which level of firmness is best for whom.
Summary
Well folks, there you have it. Who knew there were so many models and variations of something as simple as the humble mattress? Remember, before you decide on which mattress is best for you, consider your sleep style such as, stomach, back, or side, then use our guide and recommended products above to see which option best suits you, and don't forget your partner if you'll be sharing a bed!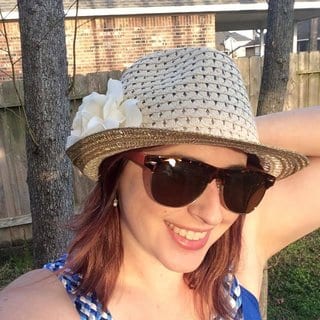 Head of Content at Sleepedia
ABOUT
Lauren is Sleepedia's Head of Content and is a certified sleep therapist who loves her sleep. Lauren helps people to get back to those deep, dream-filled nights they once had by helping to identify problems with their routine and sleep setup. Whether it's a mattress or pillow, Lauren researches the best products in the industry to provide you with an in-depth review of everything you need to know to encourage your buying decision.