Best Time To Buy A Mattress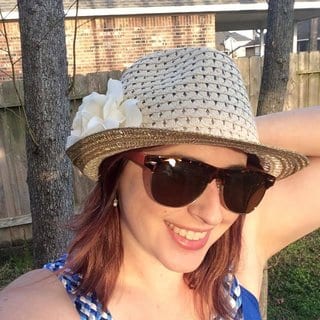 written by sleep expert Lauren Hall
When is the best time to buy a mattress? 
Has your mattress seen better days and you're looking to replace it but not sure when the best time is to do so?
Well, I have good news, you're at the right place!
I know the struggle, with end-of-season sales throwing you off as to when the best time to buy a mattress, it can be quite a stupendous task at the best of times. Knowing the best time to get yourself a mattress can save you hundreds of dollars and give you more options than usual!
Lucky for you I have devised my top tips and tricks when it comes to sealing a great deal on your next mattress: with the best times to purchase, times in the year to avoid, and how to seal a good quality mattress without breaking the bank. 
Now: 
I know most of us wouldn't consider buying a new mattress until the need is immediate so knowing when the best time to buy a mattress is just as valuable.
Today, let's make life a little easier for us all and take an in-depth look at the best mattresses to suit your needs and just maybe snag a great deal in the process. Let's dive in!
How Do You Know When It's Time To Buy A New Mattress?
Just knowing when it is best to buy a mattress can be quite a dilemma. It's hard to know when purchasing a new bed is a want or need.
Over the years, the materials of your mattress will start to flex and compress under the hours upon hours of applied weight, which if any of you have ever laid on a lumpy old bed, you'll know that it's not exactly a comfortable experience.
If your mattress begins to lose its shape:
Say you have an old memory foam mattress, the foam will begin to fall flat, and you'll notice that the shape of your body stays a little while longer the springs of an innerspring mattress might start to fail and create pressure points that stab some pretty uncomfortable areas over the body.
If any of this sounds strangely familiar, it means only one thing, your mattress is ending the near of its lifespan, and it's about time to begin considering buying a new mattress.
Consider replacing your mattress if your rest revolves around you and your specific level of comfort while you sleep.
If it causes discomfort and pain:
It's pretty evident that your mattress is getting up there in the years when you begin to realize that it's not as comfortable as it used to be and your sleep isn't as quality as used to be when your mattress was new.
Don't forget that even a new mattress can cause sleep discomfort in pain. A little trial and error may be necessary if you wake up with aches and pains that you didn't have before.
You find yourself tossing and turning throughout the night:
If you keep your partner awake all night by tossing and turning and find it impossible to get a full night's sleep, your mattress may not be the proper type for your sleep position.
Side sleepers tend to sleep best on memory foam mattresses, while stomach sleepers generally have the most success with latex or hybrid innerspring mattresses.
Back sleepers usually opt for a more firm option mattress, so I would recommend taking inventory of your bedding and your sleep style.
So when is it Best to Buy a Mattress?
You have a few options when it comes to buying a new mattress; on the web, via retailers or directly from the manufacturer, or through the good old-fashioned mattress shop you seldom see outside of big-box superstores.
While online businesses offer lower prices and offer worldwide delivery straight to your door, it might seem like a sweet deal.
You may be surprised to hear that many mattress shoppers still prefer the physical mattress store because you can lay on the bed and give them a shot before you buy them, but often at the cost of a massive overhead retail price and limited inventory.
There are pros and cons for both, on top of knowing the times, dates, and places to look! First, let's investigate the online vs. physical store and determine which is best for who and decipher the madness.
Online Mattress Retailers:
Here we are smack dab in the middle of the consumer revolution; you can buy pretty much anything online or factory direct nowadays; let's not forget about the aging retail store.
If your head isn't spinning by now, congratulations, you're 0.00001% of the population! But in all seriousness, ordering a mattress online is an excellent option with a number of perks that local venues cannot keep up with.
Online markets are generally less competitive than local mattress retailers, so competition is light and overhead costs are lower, giving consumers huge savings and a more excellent selection of mattresses to choose from.
Some excellent online stores include:
Amazon: Amazon is one of the biggest and best online stores for buying pretty much anything. They even have an Amazon Prime Day in both mid-July and Black Friday, where they offer a wide range of different deals, especially on beds.
Helix Sleep:  Helix Sleep is another brilliant online store that offers a wide range of award-winning mattresses. They offer a wide range of deals throughout the year; they also have a showroom in Manhattan, New York.
They're mainly online but also offer their mattresses for you to try out in partner stores across the US.
Save: If you are looking for good quality for the price, then Saatva is one of the best; they offer much better prices than local retailers while offering a generous home trial, so you can try out the mattresses that have caught your eye, and if you don't love them you can return them and try another.
What are the benefits of buying a mattress online: 
Here are some of the top benefits and why you should buy a mattress online:
Price: 
When you buy a new mattress in-store the markup cost can be as high as 50-60% for the overhead; online outlets that don't operate physical locations can pass their savings to the consumer and offer a much lower price than any other mattress you'd find in store.
In-store you pay for the brand, which doesn't always mean quality; for example a mattress that costs $3000 in-store may only cost $1000 online for the same value product and same quality product but without the branded name.
Online retailers offer a massive amount of discounts also, much more than you'd find in-store throughout the year. They offer special discounts on Black Friday, Boxing Day Sales, plus end-of-season sales too.
No Sales Pressure
: 
We all enjoy having a good ol' browse around mattress stores before we even think about buying, but with some sales staff, it can be almost impossible to browse in peace. This is what makes shopping online so brilliant, no pressure, you go and have a think without feeling pressured to buy straight away.
It also allows you to look and compare different options on different websites such as price, warranty, firmness, material, comfort, and much more. Plus, the reviews are an excellent edition too, which you wouldn't find in store.
Yes, you can browse down the sales floor trying out different mattresses yourself, but you won't be able to get away from a salesman trying to upsell you. They may make you think you're getting a 'deal' but go online, and you'll see that actually you've been overcharged.
Nowadays, online retailers offer discounts on your first order, and with mattresses and pillows, they also allow you to try them out, and if you don't love them you can send them back and get a full refund.
Overall buying online, they are generally more honest; instead of just telling you the benefits to try and sell the product (like they would in-store) they also provide a review section with honest opinions on the product from genuine customers.
You can also place an order at any time; you can place it at midnight or at 7am in the morning, it's completely convenient for you.
More Choices
:
The wonder of online shopping is that there are often many more choices than you'd find at any store you look in. In-store they show what they have in stock and usually only show the best sellers, whereas online, there are many more options to choose from. 
It also allows you to look at mattresses outside your area and get mattresses from nationwide stores with complete convenience; you don't even have to leave your desk! 
There is a wide range of mattress brands to choose from, and remember, the choice is a sky's limit! 
Disadvantages of buying a mattress online: 
When it comes to shopping for a mattress online, it does come with some cons, and here are a few:
You can't seek advice from the salesperson: 
Some customers prefer consulting their choices with knowledgeable staff before making their purchase. Despite there being an online, live web chat where you can speak to customer service about your enquiries, this can be a bit spotty. 
That being said, you can always look at the reviews to see what other customers are saying, which in-store you may not be offered that option. Salespeople always try to sell the product rather than tell you the implications. 
Additionally, some online stores offer a sleep trial, along with a good few year's warranties, so you can order with peace of mind that if you don't get along with the mattress, you can return it.
You can't test the product: 
We often find ourselves hopping from mattress to mattress in-store until we find the right one while the salespeople watch and advise. With buying online, you will have to purchase the product before trying it out, no more flopping around like a fish from mattress to mattress.
However, online retailers are very good when it comes to their returns as they understand that a mattress may not suit every sleeper; they often offer trial periods as well as easy returns.
Plus, if worst comes to worst, you can take a look at some of the brutal reviews on the product itself to judge whether or not it is worth your money.
The process takes longer
:
Unlike in-store, where your shopping experience ends when your mattress is delivered, ordering online can be more of a challenge and may cause you to go back and forth a lot.
It is a lot of trial and error as you cannot physically try every mattress before you buy, your mattress may arrive, and then you go to lay on it and realise that it is completely wrong for you.
It can be frustrating as you may not get it right the first time, but once you do find the right one, it is definitely worth it.
No opportunity to haggle for lower prices:
In-store you can tend to haggle with the salesperson to give you a lower price, whereas online, you cannot do that. However, in-store the salesmen often bump up their prices to make it seem like you're getting a 'deal' when in reality, you are just paying full price.
Additionally, nowadays, there are hundreds of discount codes and offers on the website, such as black Friday deals and much more. Plus, in haggling situations, customers almost never save any money; in some cases, they spend more than they would online.
So by you saving money ordering online overall as well so not being able to haggle with the salesperson isn't always an issue when you can get a 10% off discount code.
The Best Times to Buy a Mattress Online
Brick-and-mortar stores aren't the only source of finding some pretty spectacular deals on your next mattress. Believe it or not, the internet has deals that are just as good, sometimes even better than the ones you would find in the store and in person.
Since the explosion of the internet, online shopping has managed to percolate into billions of homes; online holidays have become just as significant while shopping than National or religious holidays, where some of the best sales used to be found.
Now on the internet, there are quite a few days where you can find some serious discounts on the internet.
The most popular of these online holidays is the famous marketing holiday that falls on the Monday after Thanksgiving; that day is Cyber Monday, of course.
This tradition began back in 2005 when an online retailer released a press release called "Cyber Monday," which was the catalyst for creating one of the most fabulous online shopping days throughout the world.
Over the years, Cyber Monday has become the Black Friday of online shopping, so it's safe to say that Cyber Monday is one of the best days to shop for a mattress online.
Not only are they heavily discounted due to the fact that they don't have to have a massive overhead tacked on like physical stores, but shipping is also usually heavily discounted or free, and there is, of course, the enormous discount tacked on.
So not only do you get free shipping and a new mattress delivered straight to your door, you pay an astronomically lower price than you would at a physical retail store.
If you have an Amazon Prime membership, then Amazon Prime day is an excellent day that is a global event where you can get almost anything at a discounted price, mattresses included, so if you are a Prime member, get on it!
Physical Mattress Stores
Physical brick-and-mortar mattress stores are still the industry's titans when it comes to purchasing the perfect mattress.
Not only does going to a physical store to buy a mattress rather than online give you the option to lay on the beds and test them out before you buy them, but you can also generally find some pretty excellent deals in physical mattress shops during certain seasons, holidays, promotional times, etc.
The downside to physical locations is the fact that every business has an operational cost. Think about it for a second; every company needs to hire employees, a building to house their store itself, inventory, and transportation prices.
But when is the best time to shop in brick-and-mortar stores?
Holidays
Now for the million-dollar question, when is it best to buy a mattress? Well, that entirely depends.
Holidays, changes of the season, and a few other consumer holidays are generally some of the better times to purchase a new mattress, especially in brick-and-mortar mattress stores.
Major national holidays are often accompanied by an extended leave from work, meaning businesses are more likely to take advantage of the time off and often offer significant discounts and sales on both the days leading up to and the holiday itself.
Some of the holidays to look out for when looking for a new mattress are Thanksgiving, Labor and Memorial Day, Fourth of July, Black Friday after Thanksgiving, Christmas Eve, etc.
Seasons
Every year, mattress manufacturers release new models just like any other industry that sells consumer goods.
New mattresses often hit the markets between spring and fall, so April to May is a great time to keep an eye on inventory liquidation sales in physical mattress stores well they are making room for their new inventory.
Bear in mind these sales tend to happen extremely quickly, and inventory flies off the shelves, so keep your eyes peeled during these times if a new mattress is a need of yours.
Much like the spring season, Fall is a great time to search for mattresses as well.
By late August to Mid September, most mattress retailers will mark down the cost of last year's stock that hasn't sold over the year. Often, these discount mattresses are not a brand name, while the big box mattress brands are long sold out.
If you're thinking about buying a mattress in Fall, do a little Advance work on some of the Lesser-known mattress manufacturers and consider your sleeping style and Mattress type.
Of course, and you'll be surprised to find that many of these lesser-known mattress brands are just as good, if not better, as they're more prominent brand name competitors. Hence, it's safe to say that being forewarned will significantly increase your chances of landing an excellent deal on your next mattress.
The turn of the New Year is also an excellent time for mattress shopping. Often, retailers will maintain their discounted prices from their holiday white sales because business is generally much lower at the turn of the new year.
Most of us are left with quite a bit of Christmas money, so sales tend to be very common around this time; the Sleep Quality industry is no different; the new year is excellent for Mattress shopping.
Fire sales and sporadic promotions are a dime a dozen now, so be prepared to move fast if this is the season considering buying a mattress.
Store Closings, Openings, and Fire Sales
Now more than ever, you see many mattress brick-and-mortar stores going out of business due to competition from online retailers.
There are usually many closing sales going on with some big incentives that attract customers to the liquidation sales and get the rest of the mattresses out the door as quickly as possible.
The same could be said for store openings as well. New stores often have to generate new customers and prospective sales leads, so they take out massive marketing campaigns and offer once-in-a-lifetime sales of their products to attract new customers.
Fire sales are the same thing as store closings; everything must go.
During fire sales, you can often find mattresses for next to nothing, but as the name implies, they don't last long at all, so you may not have much luck with this route, but it's best to keep an eye out for them in case you get lucky.
Final Thoughts
As you can see, the question of when is the best time of year to buy the mattress is a broad one indeed. There are a wide variety of days, holidays, factors, seasons, and dozens of other factors that could help considerably in reducing the price of a mattress you're looking to buy.
Be it spring, fall, winter, or just the day that a website was created, the odds are you can find a mattress much cheaper than you would on your average Tuesday at your local mattress shop.
Knowing when the best day to buy a mattress is a form of savvy and street smarts that must be learned through experience.
Don't take my word for it. If you need a new mattress, do the advance work, scout out for Local Deals, check out mattress manufacturer websites, look for store openings and closings, and keep your eyes peeled on social media.
Related Post: Best Memory Foam Mattress [Review]