Best Extra Firm Mattress [Review] in 2021
Last Updated on October 14, 2021
written by sleep expert Lauren Hall
See full list of products
Find the products quick - here are the review winners
Most people choose the best extra firm mattress because they've constantly been proven to be the best thing around for back pain. In 2003, a Spanish study took a group of people with lower back pain and studied how their pain level changed based on getting into, out of, and sleeping on different beds. 90% of participants who were on a medium-firm mattress or harder had less pain overall and experienced less disability during the day from back issues. It's a tough call though, subsequent studies have shown that medium-firm is better because it allows the body to have greater contact with the mattress, thereby providing better support. Most health professionals still recommend firmer beds even though they're likely to cause pressure points.
We've spent the time researching so you don't have to:
Our Selection Of The Best Extra Firm Mattresses
Sealy Memory Foam Mattress
At 8" the Sealy has pocketed Embrace Coils with a cushioning outside to prevent motion transfer. It also has a reinforced border and edge to increase the sleeping area and give you a seating edge. The foundation layer has beams and supports to prevent sagging over time and there's also a 10-year warranty. It has a gel-foam band across the lower third to provide extra comfort for the lower back and hip area, though this means it can't be flipped.
Edge to edge support provides support without sagging
Firm tight top for extra support

Gel-foam band for extra support for back and hips
Latest Deal: Sealy Memory Foam Mattress
SLEEPINC. Memory Foam Mattress
This is a traditional innerspring with a twist. It has a gel infused lumbar band for added lower back support, and it also has 360-degree foam encasement that adds an edge to edge cushioned layer that doesn't compromise support. This also means you can flip the mattress without losing quality. It's covered in Tencel which helps to wick away moisture if you get sweaty and has a silky finish to prevent skin irritation. There's a 10-year warranty and it's incredibly cheap.
Tencel cover wicks away moisture preventing skin irritation

Not best suited to stomach sleepers

Latest Deal: SLEEPINC. Memory Foam Mattress
Hampton and Rhodes Trinidad Memory Foam
Hampton and Rhodes has a well-known name in the mattress industry and they're known for producing quality right here in the USA. This is no different and comes with a 10-year warranty as well. It has Active Support Technology that includes a memory foam layer to relieve pressure spots and fabric encased coils for support as well as memory foam to adjust to the body's shape and position. The coils provide superior airflow so you'll never get hot and the outer ring are Quantum Edge coils to provide extra support even at the edge of the bed. It also has a base foam layer for stability and can be rolled up for shipping and storage.
Ideal for stomach sleepers
Foam base layer minimises external movement
Great for sleepers in hot climates
Mattress can't be flipped
Latest Deal: Hampton and Rhodes Trinidad Memory Foam

Zinus Ultima Comfort Memory Foam Mattress
Another hybrid design that materials to give you a softer feel without sacrificing support. This also has individually wrapped coils like the Sealy Hybrid as well as a 10-year limited warranty. It uses CertiPUR foam (which is better quality) in both a high-density support layer and a thinner comfort layer. It has a Tight top that isn't pillowed and 10% more coils than their firm version for extra support.
Ideal for larger sleepers

Edge Coil support provides even firmness

iCoil design allows sleepers to move independently without disturbance

May take up to 3 days to reshape after unpacking

Latest deal: Zinus Ultima Comfort Memory Foam Mattress
Vibe Gel Memory Foam Mattress
This is a mattress and box spring set, that has a 10-year warranty. It weighs a sturdy 145lb and is an innerspring design. The outer material is polyester rather than cotton which isn't as plush, though the fabric can vary. It has 490 innerspring inside and an orthotic design.
Simple design providing firm support
Evidence of motion transfer

Latest deal: Vibe Gel Memory Foam Mattress
Beautyrest Silver 600 Innerspring Mattress
As one of the most expensive models on the list, you would expect something more. This does come with the box spring but has a wait time of several months before shipping because of its popularity. It has advanced pocket coil technology for pressure relief and layers to create a pillowed top that disperses body heat. The mattress is finished with luxury fabric and Phase Change material to regulate body heat as you sleep. The foam stops you feeling pressure points and increases airflow to keep you comfortable.
Independent support technology which prevents motion transfer
Phase change for heat regulation
From a high quality brand creating well-made designs
Heavy mattress weighing 116lb

Latest deal: Beautyrest Silver 600 Innerspring Mattress
Zinus Responsive Memory Foam
An orthopedic design that is flippable and has a ten-year warranty. There's also an option for a low profile with the included boxspring if you want less than 8". There are 490 coils inside with a smaller coil border for extra support. The entire design is encased in 2.5" foam and there's also extra padding on the sides. It's a very high design at 14" which is great for stomach sleepers. This is about mid-level in price and it's manufactured in the USA. The outside coating is polyester and it comes fully sized.
Traditional pillow top design
Smaller coil border for extra support
Basic design with fewer springs

Latest deal: Zinus Responsive Memory Foam
Beautyrest Black Natasha Plush Pillow Top Mattress
This mattress has black ice foam-latex to relieve pressure points from the pocketed coils and keeps you cool by dissipating body heat. It's 14" high and has a 10-year warranty. It has large coils for a firmer feel. The inner has a micro-diamond construction that adds ventilation and keeps the surface cool.
Black ice foam latex to relieve pressure points
Firm comfort with luxury feel
Not priced for budget-savvy sleepers

Latest deal: Beautyrest Black Natasha Plush Pillow Top Mattress
The Best Extra Firm Mattresses Buyers Guide
Summary
Finding a firmer-bed is all about comfort. It doesn't matter what technology is used as long as it provides comfortable support. The biggest decision when choosing an extra firm mattress is whether you want the pillowy hybrids which have additional memory foam, or tight tops which provide no give at all. This is going to make a huge difference in what you feel is the best extra firm mattress for you. The Beautyrest Black is undoubtedly expensive without giving you a lot of extra so a more reasonable choice like the Drakesboro (if you can find it) is going to give you similar technology at a tenth of the price.
Soft Mattress VS Firm Mattress
Ahhh…the most important question of all! Should you buy a soft mattress or a firm mattress? Considering you are reading this article I am guessing that you have already decided that you are looking for a firm mattress. That being said, here is a great video that goes over the many benefits and disadvantages of soft mattresses vs firm mattresses. Check it out below!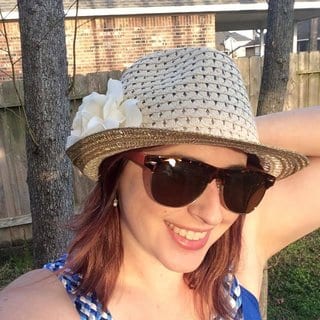 Head of Content at Sleepedia
ABOUT
Lauren is Sleepedia's Head of Content and is a certified sleep therapist who loves her sleep. Lauren helps people to get back to those deep, dream-filled nights they once had by helping to identify problems with their routine and sleep setup. Whether it's a mattress or pillow, Lauren researches the best products in the industry to provide you with an in-depth review of everything you need to know to encourage your buying decision.