Best Mattresses For Back Sleepers [Review] in 2021
Last Updated on October 14, 2021
written by sleep expert Lauren Hall
See full list of products
Find the products quick - here are the review winners
Among all different sleeping positions, back sleepers constitute the smallest group. If you are one of the 10 % American adults who sleep on their back, then you are inadvertently reaping many health benefits. To begin with, you are treating your neck and spinal column the way they are meant to be treated. In an ideal world, one needs to rest their neck and back on a smooth surface while sleeping to make sure the bones and joints don't contort in that area of the body.
Moreover, back sleepers experience lesser instances of acid reflux than others. Acid reflux is the topmost enemy of quality sleep. Sleeping on your back with the head slightly elevated, you actually stop stomach acid from irritating the lining of the esophagus that eventually wreaks burning havoc in the chest.
Read more
Sleeping on the back can also carry out a skincare routine for you and that too, without spending a dime. Back sleepers develop fewer sleep lines in comparison to side sleepers that actually materialize into wrinkles around the temple, eyes, and upper cheeks.  Also, if you wake up with a puffed-up face and swollen eyes, sleeping on the back minimizes their severity.
All these benefits of sleeping on the back can only be availed when you are using the right mattress. If your mattress has a poor thickness, doesn't sit well on the bed or warped from here and there, then you can't get the nighttime peace, let alone the benefits of sleeping on the back. So, if you want to make the most of your sleeping position, which is not that common, invest in a mattress that is considered good for back sleepers.
Here, we are going to share with you one of the five best mattresses for back sleepers that are available in the market right now. They prove to impart all the benefits attributed to sleeping on the back. Let's have a look.
If you don't want to get into the comparison contest and just need one mattress name to buy, then Sweetnight 10-Inch Gel Memory Foam is the product you should consider. We think it is the most suitable mattress option for back sleepers on the block right now. Whether its function or price, this Sweetnight mattress fares well on every front.
Let's talk about its construction first. This 10-inch mattress consists of four foam layers of different types and functions. Collectively, they offer the desired support and cooling experience that you need for your back from any mattress. The mattress is flexible enough and can be used on all different types of bed bases.
However, the major reason why this mattress has ended up as our top pick is its flappable construction. Yes, you can use this Sweetnight mattress from both sides. For firmer feel and greater back support, use it from the side of the high-density foam base. And for a plush and soft-contouring feel, put it with gel-infused memory foam on top.
The price of this mattress is also pretty reasonable, given that it can be used from either side. The manufacturer also offers a 30-day sleep trial for this mattress. This is certainly shorter than what's the convention set by top-of-the-line mattress makers. However, it is still good enough for assessing the quality and comfort of the mattress.
We've spent the time researching so you don't have to:
Our Top 5 Best Mattresses for Back Sleepers
Sweetnight Queen Mattress-Queen Size Mattress
What if there was a mattress that can offer both soft and medium-firm feel? Such a mattress actually exists in the form of Sweetnight's Gel Memory Foam Mattress. This four-layer mattress has a flappable construction, i.e., you can use it from either side to customize it for your sleeping requirements. The mattress starts with 2-inch gel-infused memory foam. It sinks the heat and contours your body. This layer is followed by a 1-inch breathable comfort foam that acts as the ventilation for the top memory foam layer. These two layers are then topped on a 4-inch comfort foam with open-cell construction. It offers the required support to the spine while absorbing all the heat from the top. Finally, there is a 3-inch high-density base foam that holds this cool and breathable construction firm.
Read more
If you want plush and cool-to-sleep feel from the mattress, set it up with a gel-infused memory foam layer on the top. But if you need to relieve pressure points on the back, flip it, and get HD base foam on the top. By using it in this medium-firm feel, you can assuage your temporary backaches and neck strains.
Besides this impressive flappable feature, Sweetnight has also taken care of all the other important aspects of its mattress. For instance, the mattress cover is made of rayon cotton that is naturally resistant to mold and mold growth. Also, it offers motion isolation like any good memory foam mattress. You, a back sleeper, are not going to disturb the side sleeper partner of yours with your movement. The flappable mattress comes with a 10-year warranty, which actually puts a seal on its long-lasting use.
Check price and reviews on Amazon.
No harmful substances are used in its making, CertiPUR-US-certified
Comes in four different sizes
Offers both side and medium-firm feel
Sleep trial is shorter than the industry standard
Latest deal: Sweetnight Queen Mattress-Queen Size Mattress
Nectar Full Mattress + 2 Pillows Included
If you sleep hot and on your back and are looking for a mattress that can provide firm spinal support without baking your body, then fix on Nectar Queen Gel Memory Foam Mattress. This mattress for back sleepers stands tall among other similar options because of its unprecedented layering. When the majority of mattresses feature not more than three layers, this one has five well-thought-out layers, each serving a particular purpose. Let's start at the top. The uppermost layer of the Nectar mattress is made of breathable cooling cover that amply circulates air and promptly absorbs the heat. It also prevents dust mites and bed bug infestations.
Read more
It is then followed by a quilted gel memory foam layer that offers optimal contouring to the spinal column and neck. It also complements the breathability of the top layers. The third layer is thick gel memory foam that is actually used to ensure even weight distribution and pressure point relief. The fourth layer is made of thicker high-core memory foam to give the mattress the bounce and rebounding attributes. Lastly, there is a dense and breathable foundation that reinforces the cool-to-sleep and supportive qualities of the mattress.
The above description is self-explanatory about the impeccable coolness, firmness, comfort, and breathability of this Nectar Mattress. The mattress is also CertiPUR-US certified, so there is no need to worry about off-gassing.  Moreover, it comes with Nectar's unique Forever warranty, i.e., you are covered as long as you own a Nectar mattress.
Check price and reviews on Amazon.
Comes with the longest 180-night trial
Available in six different sizes
Comes with two free premium pillows (worth $150)
Latest Deal: Nectar Full Mattress + 2 Pillows Included
Classic Brands Cool Gel 2.0 Ultimate Gel Memory Foam 14-Inch Mattress
No matter how well-constructed a mattress is, its supportive features will automatically render useless if it is not temperature neutral. Having good back support but while sweating and seething all night is not something anyone would rate as good sleep. Classic Brands has taken this dilemma into account and designed a mattress for back sleepers, offering impressive support as well as temperature neutrality. The Cool Gel 2.0 Memory Foam by Classic Brands is not your regular thick mattress, where manufacturers only focus on adding more inches to the unit. It is a 14-inch mattress but with a carefully planned overall thickness. The topmost layer of the mattress is 3.5-inch gel-infused memory foam. It offers medium-firm feel to the back (ideal for pressure-point relief) while keeping it cool. The gel infusion and spaced memory foam construction ensure no heat gets trapped on the top.
Read more
The thick gel-infused breathable memory foam also has the support of a 2-inch marble gel soft support foam. Its rebound and bounce characteristics reinforce the contouring ability of the top layer. This assembly is then topped on a thick 8.5-inch s HD breathable base form. It ensures even weight distribution and protects gel memory foam from warping for the longest time.
We think this Classic Brands memory foam mattress would be an automatic pick for heavy back sleepers. You won't have second thoughts about the mattress's quality and durability since it comes with a 10-year limited manufacturer's warranty.
Check price and reviews on Amazon.
Available in six different sizes
Thick but still compatible with adjustable bases
Comes with two shredded memory foam pillows
Latest Deal: Classic Brands Cool Gel 2.0 Ultimate Gel Memory Foam 14-Inch Mattress
Sweetnight Breeze 12" Gel Memory Foam Mattress
Are you done with your current mattress because it's not providing the support and relief to your back when you sleep? If that's the case, consider getting this Sweetnight Ventilated Memory Foam. Back sleepers can't get the peace of mind if the mattresses they are sleeping on are not up there with their firmness and contouring. Sweetnight has taken care of this pervasive issue of back sleepers and designed this mattress. This 12-inch memory foam actually consists of three layers starting with 3-inch gel memory foam followed by a 3.5-inch open-cell comfort foam. This combination offers value on both fronts. First, it makes sure you can get the required back support from the mattress top irrespective of your body weight. Then, the gel-infusion and open-cell construction give this layer remarkable heat dissipation ability. No matter what's the temperature outside, you will sleep cool on this Sweetnight mattress.
Read more
This 6.5-inch combined layer of gel memory and comfort foam rests on the 5.5-inch supportive high-density base. This part of the mattress evenly disperses all the weights coming down from the comfort foam.
Apart from this impressive support and weight management, this mattress is hypoallergenic and antibacterial— thanks to the intrinsic characteristics of memory foam.
Moreover, the mattress backs for not having dangerous off-gassing. CertiPUR-US certification is proof that it doesn't give off lead, formaldehyde, and mercury fumes in the early days of its usage. The price of this mattress is a bit high, but it's a safe bet. The 10-year manufacturer warranty is there to secure your investment.
Check price and reviews on Amazon.
Open-cell construction ensures optimal breathability
Ideal for restive back sleepers who get to benefit from motion isolation
Offers optimal spinal alignment, ideal for back sleepers
Doesn't come with a sleep-trial guarantee
Latest deal: Sweetnight Breeze 12″ Gel Memory Foam Mattress
BedStory 12 Inch Gel Hybrid Mattress Full
If you are a back sleeper who likes the bounce and aeration of springs but also needs the contouring of memory foam, then this mattress is for you. This BedStory product is a 12-inch hybrid mattress that packs beneficial features of both pocket spring and memory foam.  The construction of this mattress is the most detailed one among the mattresses on our list. Its top features a knitted polyester fabric cover, giving it a plush and contouring feel. Beneath these covers are the two layers of convoluted foam and gel-infused memory foam that offer soft-firm and cool experience.
Read more
These foam layers rest on the well-built pocket springs that give a bit of bounce to the mattress along with a higher degree of firmness. This pocket spring assembly is surrounded with firm spring coils to offer edge support. It also makes sure the memory foam surface of the mattress doesn't crumble from any spot.
This mix and match of pocket springs, firm-coil springs, convoluted foam, and memory foam give this BedStory mattress a really unique set of qualities. It is ideal for back sleepers and as well as for side sleepers. Moreover, it is one of the best cool-to-sleep mattresses on the block. Also, its bounce is very well set. Neither does it recoil like a spring mattress, nor gets stiffed like high-density foam options.
The 10-year limited warranty ensures that the use of springs doesn't cut down the service life of the mattress.
Check price and reviews on Amazon.
The best hybrid option for back sleepers
Provides great bang for the buck
CertiPUR-US-certified, doesn't entail toxic off-gassing
Not as long-lasting as a memory foam mattress
Latest deal: BedStory 12 Inch Gel Hybrid Mattress Full
Best Mattresses for Back Sleepers Buyers Guide
The aisles in mattresses outlets don't necessarily have a category named "best mattresses for back sleepers." Therefore, when you go shopping for a mattress, particularly for those sleeping on the back, you need to have your own checklist to pick the best mattress among the plethora of options. If you want to explore more options besides the above five best mattresses for back sleepers, then take these factors into account.
Material and Construction 
If you have noticed, memory foam 'material' and layered 'construction' are recurring features in the mattresses we have reviewed above. There are many legitimate reasons why we have picked layered memory foam mattresses for back sleepers.
First of all, memory foam offers contouring support that your back needs after a hectic back-breaking day. Moreover, contemporary gel-infused memory foam mattresses are able to keep this contouring cool. You don't douse in sweat and heat on foam mattresses anymore—thanks to gel infusion and open-cell construction.
On the other hand, memory foam mattresses are inherently hypoallergenic and antibacterial. Dust mites, invisible mold, and mildew cause respiration allergies to anyone, whether they are a back sleeper or a side sleeper. With memory foam mattresses, you can steer clear of these issues without doing anything extra.
Regarding layered construction, it is pretty simple to understand that when mattresses have a carefully planned layered construction, they offer better weight distribution. Also, a layered construction also improves the breathability and cool-to-sleep features of the mattress.
So, before you get into other fundamentals of a mattress, make sure it has layered construction and includes memory foam.
Level of Firmness 
While sleeping on back entail many health benefits (as discussed in this article's introduction), it also has one downside, i.e., you need to be really careful about the firmness of the mattress. For people sleeping curled up or on one side or on the stomach, any mattress of a soft, medium, and medium-firm firmness is good. However, that's not the case with back sleepers.
They have to makes sure that the firmness or softness of the mattress exactly matches what their back needs. For instance, a too-soft mattress can result in a slight pain in the lower back after a couple of nights. On the other hand, a very firm mattress can result in a stiff neck for people who sleep on the back for the most part of the night.
Therefore, a safe bet is to go with a medium or medium-firm mattress. They have been proved to offer optimal back support and spinal alignment to back sleepers. Moreover, these firmness levels are considered universally suitable. This means if your partner is a side or stomach sleeper, a medium or medium-firm mattress can also offer them the required contouring, pressure point relief, and support. For that reason, all our five best mattresses for back sleepers lie in this firmness range.
Durability
Well, that's the most difficult feature to assess beforehand. You can only tell about the durability and longevity of a mattress as you use it. Nevertheless, there are some indicators that you can employ to have a fair idea about the mattress you are going to invest in. For instance, look at the warranty that the manufacturer is offering on a particular mattress.
As you can see in the reviews above, the limited 10-year manufacturer warranty is an industry norm for high-quality mattress options. So, make sure the mattress you want to buy has at least ten years of warranty. You can also find mattress options that come with a lifetime warranty (like the mattress featured in this article at the no. 1 position).
Besides warranty, the particular construction of a mattress also affects its durability for better and worse. For instance, a mattress without the high-density foam base may warp more rapidly even if it has a well-built construction otherwise.
Load Capacity/Thickness
If you are an overweight back sleeper, then it is important to factor in the load capacity of the mattress you want to put your money in. Even though the load capacity of a mattress is not given in an explicit figure, you can guess it through its thickness and material.
For instance, mattresses more than 10 inches thick usually feature a dense hardwearing base and thus automatically becomes a good option for overweight individuals. It would be better if you only look at options that are at least 12 inches thick. A thick mattress will definitely cost you more. But in the long run, it will prove to be a better purchase when you don't have to change the mattress every second year.
Price 
This is a really subjective matter and depends on every individual buyer's budget. However, there is a rough price range that needs to be followed to make sure you are not getting conned. If you want a high-end, top-of-the-line mattress for back sleepers, then ready to spare up to $800. It is also important to mention here that spending more than that on a mattress is a waste of money and nothing else.
On the other side of the spectrum, if you have a tight budget and want to buy a good quality mattress for your sleeping on the back habit, then you will need at least $300. Even if you are on a budget, we would recommend you to make an exception for the mattress.  Spending, say, $350 on a good-quality mattress to settle for ten or more years is better than buying 5 $100 mattresses in the same time period.
Common Postures of Back Sleepers 
Before we start discussing frequently made queries and questions about mattresses and sleeping on the back, it would be better to cast a quick glance at three positions in which back sleepers often sleep.
1) Savasana 
It is a cut-out position where the sleeper has both arms and legs fully extended (downward).
2) Soldier
It is a slightly different form of the Savasana where sleepers have their both arms fully extended on sides and leg(s) bent at knees.
3) Starfish
This is the most interesting posture of back sleepers where they have their arms bents at elbows and raised above the head in parallel. Moreover, the legs are also bent at knees like the soldier posture.
Frequently Asked Question
Is Memory Foam the Only Material Option for Mattresses for Back Sleepers?
Yes and no. Gel-infused memory foam options are considered ideal for those who sleep on the back because they offer required contour and support value to the spinal column and that too without heating up the sleeper. Latex mattresses also have contouring and cool-to-sleep characteristics, but they are quite expensive. At the same price point, gel-infused memory foam mattresses offer better value to back sleepers than latex options. Back sleepers can also pick hybrid mattresses (we have also reviewed one). They are more reasonably-priced than memory foam mattresses. But that trade-off is they offer a shorter service span.
Is Sleeping on the Back Always Good?
There is no doubt that sleeping on your back on the right mattress fit entails many health benefits. However, there are some instances where one should refrain from sleeping in that position. For instance, if you are already suffering from sleep apnea, then sleeping on the back will worsen the condition. It will eventually disturb your sleep and drops its quality. Moreover, pregnant women should also avoid sleeping on their backs during the second trimester onwards. It can inflict lower back pains and can also cause low blood pressure among some mothers.
Can a Mattress for Back Sleepers Prevent Backaches?
Any mattress that is considered good for back sleepers can definitely help in mitigating back and neck pains. However, considering them as the sole solution to musculoskeletal issues is not right. For instance, if you are suffering from chronic back pain, then getting a mattress considered good for back sleepers is not going to dispel the ailment altogether. It can improve and reinforce the effects of medications and other lifestyle changes you have made to get rid of the pain.
Are These Mattresses Only Good for Back Sleepers?
No. For instance, the mattresses we have reviewed here are suitable for all sorts of sleepers. They lie in medium to medium-firm firmness range, which is considered good for side and stomach sleepers as well. Moreover, memory foam mattresses are generally considered suitable for all different sleeping positions.
We hope that this detailed discussion will help you in picking the right mattress to match with your habit of sleeping on the back.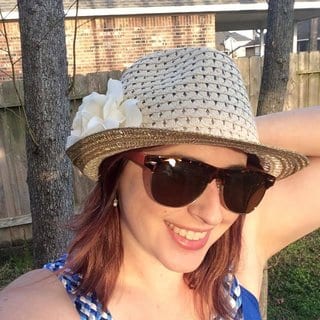 Head of Content at Sleepedia
ABOUT
Lauren is Sleepedia's Head of Content and is a certified sleep therapist who loves her sleep. Lauren helps people to get back to those deep, dream-filled nights they once had by helping to identify problems with their routine and sleep setup. Whether it's a mattress or pillow, Lauren researches the best products in the industry to provide you with an in-depth review of everything you need to know to encourage your buying decision.