Best Mattress For Back Pain [Review] in 2021
Last Updated on October 29, 2021
written by sleep expert Lauren Hall
See full list of products
Find the products quick - here are the review winners
It is true that each and every one of us needs some measure of comfort, especially the comfort of a good bed. At the end of the day, your bed is your one true best friend, considering how vital sleep is for us. Check our 5 best mattress for back pain that we will review further in this article. Say you come home from a hectic day with massive amounts of pent-up stress, only to get to your bed which will, in turn, increase your back and body pains and eliminating all hopes of getting a good night's sleep.
Proper rest is not only crucial for our physical health but to our mental and emotional health as well. Tossing and turning due to chronic back pain leads to insomnia, which leads to higher stress on the back due to constant sitting, lack of exercise, etc. One thing you should know is to purchase the best mattress suited to reduce and prevent back pain. We are going to show you how to choose good mattresses for your sleep style that will increase comfort, especially those suffering from upper and lower back pain.
We've spent the time researching so you don't have to:
Our Selection Of The Best Mattress for Back Pain and Neck Pain
Nectar Gel Memory Foam Full Mattress
 The nectar mattress is ideal for back pain sufferers who need a bed with a medium level of firmness in order to reduce pressure points and help stabilize the back without causing any more flare-ups or discomfort. In the mattress industry, nectar is known for offering beds that give an Optimum level of firmness. But remain breathable and fresh to keep you from overheating while offering firm enough support to keep you sleeping once you drift off.
Read more
The material of the nectar mattress comprises three separate layers of memory foam with an incredibly dense vegetable-based foam core that maintains the Structural Integrity of the bed. The first layer comprises of a tensile and long thread cotton quilted layer with a sub-one-inch gel and memory foam hybrid layer that feels like you're sleeping on a cloud due to its mid-level softness and temperature controlling foam layers.
Below the cover layer, nectar uses two separate layers of memory foam that comprise of a slow reacting 3-inch layer of memory foam that works exceptionally well in both weight distribution. The two layers of memory foam go a long way with reducing the pressure points of the back, shoulders, neck, and hips; all of which are well known for causing restless nights and nagging pain.
Below the Comfort layer is a secondary layer of memory foam that is designed to act as a barrier between the soft upper layers and the firm base layer towards the bottom. Although this layer is also memory foam that is intended to provide pressure point relief, this layer offers greater push back and an almost spring-like feel to respond to the downward forces of the higher tiered layers above it.
Below the multiple layers of foam with varying firmness, there is a transition layer at the bottom that is firm enough to allow adequate pushback but soft enough not to sabotage the comfort and compression of the memory foam itself. It can be said that this one is the best mattress for back pain.
4-inch comfort layers allow minimum motion transfer 
Dense vegetable foam core maintains the firmness of the bed 
Maximum edge support while retaining its comfortable foam compression
Has a slight chemical odor when unpackaged
Latest Deal: Nectar Gel Memory Foam Full Mattress
Linenspa 8 Inch Memory Foam and Innerspring Hybrid Mattress
The next mattress on our list incorporates the use of two different sleep technologies into a combination that makes an ideal bed for those of us who suffer from upper back pain. With pressure reducing memory foam and stabilizing innerspring steel coils, both of which work together to offer maximum pain reduction. The top layer consists of a knitted, quilted fabric layer that fares well with temperature reduction, thus eliminating the need for constant repositioning to avoid waking up in a puddle of sweat during those hot nights of sleep.
Read more
The top layer also features a polyester and polyurethane moisture resistant cover built into the bed that fares very well with preventing sweat or any other type of bodily fluid from working their way into the core layers of the mattress. Directly beneath the quilted layer cover is an inch and a half layer of comfort memory foam that form fits the body whenever there is any pressure applied to the top layer. The foam serves to conform to the natural curvature of the body to aid in pressure point reduction on the hips, knees, shoulders, and of course, the back.
As with most hybrid mattresses, memory foam isn't the only material this bed is constructed of. Beneath the initial comfort foam layer are a number of six-inch spring continuous coils which offer a firmer feel than a traditional memory foam bed, but softer than a straight up innerspring mattress.
Regarding firmness and motion transfer, I would have to say this bed is just a touch firmer than medium, Ideal for back sleepers and stomach sleepers since the firmness will prevent sinkage at the hips, so your body isn't bent at an unnatural angle while you sleep. Now for motion transfer. If you share a bed with a partner, the odds are stacked in favor of some disturbances if you're an active sleeper. Due to the level of firmness with this bed, the transferred motion is more likely to be felt by a partner. The bed is soft and bouncy in and of itself, but it is a bit on the firmer side, so keep that in mind if the motion is going to be an issue.
Quilted top layer prevents the accumulation of sweat 
Inch and a half memory foam layer conforms to the body
Mid-level firmness is ideal for back pain sufferers 
Not ideal for those who prefer a softer mattress
Latest Deal: Linenspa Memory Foam and Innerspring Hybrid Mattress
Signature Sleep 13" Hybrid Coil Mattress
If you suffer from chronic back pain and need a mattress that is both soft enough for side sleepers, but firm enough to be comfortable for back pain sufferers who sleep on their back or stomach. The Signature Sleep Hybrid Pillowtop Mattress is an excellent choice of balanced comfort. The top of the mattress features a pillowtop layer on top of a layer of dense comfort foam that closely conforms to the natural curves of the body while alleviating any pressure points that a subpar mattress would generally create. Below the pillowtop and comfort layer are a number of 15 gauge innerspring coils that provide adequate pushback for sleepers, yet comfortable enough for back pain sufferers who prefer to sleep on their side.
Read more
Regarding motion reduction, the signature mattress does okay but doesn't perform as well at motion dissipation as just a conventional memory foam mattress would. If you are an active sleeper, I wouldn't recommend a bed of this specific style unless you or your partner is an extremely deep sleeper and doesn't get woken by motion disturbances throughout the night. Motion dissipation is essential for sufferers of back pain. If you don't have a quality mattress that will fare well with muffling your motion if you find yourself tossing and turning throughout the night.
As with most new mattresses, the signature sleep mattress will have some minor off-gassing as soon as you unbox it and it unfolds. Off-Gassing is an effect that most new mattresses have when they are in the package because there are a lot of different materials that are stored in a compressed package over time. Doesn't mean the mattress is of lower quality, it just means that the packaging materials just so happen to be a little smelly. If you're patient, give it a few days, the off-gassing effect should dissipate, and there should be no scent to the mattress at all. Temperature dissipation is an aspect that many people take into account before purchasing a new mattress.
Sleeping at a comfortable temperature is as specific and easy to manage as for you. Innerspring mattresses tend to reduce body heat better than say a straight memory foam mattress would. The signature sleep features rayon that absorbs moisture very well dries very quickly and allows the body to breathe and remain cool regardless of how much of a hot body you are while you sleep.
Soft enough for side sleepers who suffer from back pain
Hybrid memory foam and 10-inch coil innerspring mattress
Rayon absorbs moisture and dissipates heat to reduce tossing and turning
CertiPUR-US certified: Frree of harmful chemicals 
Not designed for one specific style of sleeper
Latest Deal: Signature Sleep 13″ Hybrid Coil Mattress
SERTA iCOMFORT BLUE MAX 1000 PLUSH KING MATTRESS
Last but not least, we have my personal mattress that I sleep on as well as our editors choice, the Serta iCOMFORT Blue Max plush king mattress. Although the bed is considerably more expensive than every single mattress on our list, it truly offers the best pushback and quality in materials, cushion, and balance that it's worth making the investment to manage your back pain. You'll get probably have the most comfortable nights of sleep you've ever had in your life.
Read more
Unlike other memory foam mattresses; The iComfort is designed with high-quality, ultra-premium plush memory foam in five separate proprietary layers that are going to increase motion isolation like no other. While being complemented by internal innerspring layers that are designed two increase positive airflow through the mattress to keep you cool, even on the hottest of summer nights.
This mattress is designed to offer the softness of high-quality memory foam but garner and provide the medium firmness of an innerspring mattress that you won't find in either of the mattress types separately. The comprehensive comfort top layer will give you a nice plush feel without going overboard and increasing back pain by being too soft; the balance is genuinely one of the best words I can come up with to describe how this mattress feels to sleep in. Keep in mind; I personally am a side sleeper who suffers from flare-ups in my lower back from old martial arts injuries, so I don't need very much firmness.
If you do, make sure that this bed won't be too soft for you even though I personally don't think it would be. I have friends who have old judo injuries as well and different areas of their back who have laid on this bed and said that it felt a little too soft for them to lay on for extended periods of time. Don't take our words for it, but this bed may be a little too soft depending on the severity of your pain.
High-quality plush memory foam construction with five separate layers
Innerspring core sandwiched between memory foam to allow positive airflow to circulate you as you sleep
Motion isolation is outstanding
From a well-known manufacturer
Not ideal for the budget conscious
Latest Deal: SERTA iCOMFORT BLUE MAX 1000 PLUSH KING MATTRESS
Conclusion
As you can see, even with suffering from the worst back pain imaginable, the odds are in your favor that there is a mattress that will be able to lend you a significant amount of comfort and a good night's sleep. There are mattresses out there that are much better than a crummy conventional mattress that isn't ideal for your specific sleep type. Each and every one of us is different, we all suffer from our own little aches and pains that differ on a case-by-case basis, a mattress that works best for me may not be ideal for you.
Before you spend a single dime on a new bed, do your research, figure out how you sleep and what causes your back pains to flare up and take some of these mattresses into consideration when making your choice. Buying a new bed may seem like a tricky process, but a little bit of education and self-awareness will go a long way in your search for the best mattress for back pain.
As always, thank you for taking the time to read our review, and I genuinely hope you gain some knowledge that will make your life a little easier and a little less painful, especially in your search for a new mattress, which can be more painful than back pain itself. I hope you liked our picks for the best mattress for back pain. Good luck to you and we hope that you find comfortable and blissful sleep!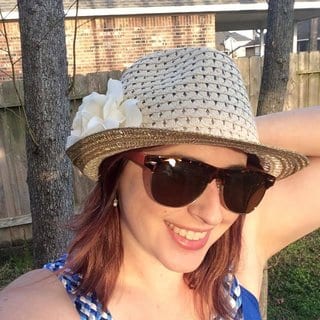 Head of Content at Sleepedia
ABOUT
Lauren is Sleepedia's Head of Content and is a certified sleep therapist who loves her sleep. Lauren helps people to get back to those deep, dream-filled nights they once had by helping to identify problems with their routine and sleep setup. Whether it's a mattress or pillow, Lauren researches the best products in the industry to provide you with an in-depth review of everything you need to know to encourage your buying decision.