Nectar Mattress Review – Grab A 365 Night Trial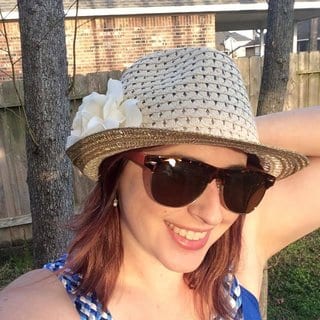 written by sleep expert Lauren Hall
Sleepedia readers get a 365-Night Free Trial with the Nectar mattress!
Nectar Mattress Review
A good night's sleep is vital to health and happiness, but in order to achieve that, you need the right one that meets your needs and preferences at a high quality.
It can be difficult to pick the correct one, but if you know what you are looking for, then you would already be on the right track by checking our nectar mattress review.
If you are after a firm one that will provide comfort and support while keeping you cool throughout the night, then you can consider the Nectar Mattress.
A popular and well-known brand, the Nectar Mattress is a direct-to-consumer product that is designed for optimal comfort and has garnered many satisfied customers around the world. But how can you be sure that this mattress is right for you?
What Is The Nectar Mattress?
Now that you know how to determine whether it is suitable for you, let's talk about the Nectar Mattress, what it is, and how it works. The Nectar Mattress is a hypoallergenic, gel-infused memory foam mattress designed based on 10,000 customer tests.
It was in development for three years and was created to be comfortable and supportive to users while promoting healthy sleep.
There are a number of features incorporated that make this product this way. These features are meant to provide pressure relief and encourage minimal motion transfer without having a support wall issue that is associated with most memory foam mattresses.
Essentially, it's a traditional memory foam mattress with modern features which help it achieve that goal, but we will get to those features a little later.
Nectar Mattresses are perhaps best known for the Forever Warranty and the 365-night free trial, and these guarantees are probably why the product is so trusted.
On top of that, the product is known for its low prices, which are possible due to the removal of middlemen commissions and the lack of retail markups.
The following lists explain what to expect out of a Nectar. Again, the features will be discussed in detail a little further down!
The Nectar Mattress Will Work For You If:
You tend to feel hot when you sleep. The gel-infusion helps with this issue.
You like a mattress with a medium firmness. At around a 6 on the firmness scale, this one delivers that exact middle ground.
You want a thicker one. With a 4-layer system and a height of 11", the Nectar Mattress is slightly thicker than most others on the market.
You need a supportive mattress. The Nectar Mattress' primary design is meant to be extremely supportive, so this is great for those with back issues or who just need that extra support.
You want high quality at a more affordable price. As mentioned prior, the lack of extra fees and prices makes this mattress quite well-priced for all the features it offers and the good materials and workmanship.
You want to use an adjustable base. It can bend easily into the position needed depending on the inclination and format of the adjustable base that you are using.
You are picky. The one-year free trial allows you to really ensure that you like the mattress before you purchase it, so there will be no accidents or mistakes with choosing a product that does not work for you. In addition, worries of poor quality can be quelled thanks to the forever warranty.
The Nectar Mattress May Not Be Suitable For You If:
You prefer a coiled mattress. If you have never tried foam mattresses, then you should do so before purchasing this product. If you dislike foam generally, the Nectar Mattress will be no difference.
You like your mattresses to be very soft. The Nectar Mattress has a medium firmness, and although it may become softer as it is broken in, it will never be a fully soft one.
You are a stomach sleeper. You may find that it is too firm to allow for comfortable stomach sleeping, depending on your personal preferences.
Nectar Mattress Features
Layer Construction
The Nectar is constructed in four different layers. They are all certified to be environmentally friendly with CertiPUR and are made without ozone depletes, mercury, or lead. They are also PBDE and TDCPP free.
These four layers are meant to have a medium firmness, but we'll discuss that in more details later on. For now, let's break down the four layers and talk about them individually.
Cover
This 1" layer is fashioned from Tencel and cotton blend fiber, which adds to the comfort due to its naturally breathable and soft nature.
Tencel is made from the Eucalyptus plant, and the cotton is of a long-staple variety. The breathability of this fabric means you don't have to deal with sweat and it will keep cooler than plain cotton.
The cover is removable and neatly quilted – which is not usually carried out by manufacturers due to cost and time – accompanied by a woven healthy aloe-based cooling layer intertwined. The fabric is specially milled and has a loomed design.
This keeps moisture away and further improves the aeration and allows for easy air wicking. This means that the circulatory and temperature control properties of it are quite unparalleled and make for a comfortable night's sleep.
The fabric is also designed to be bedbug resistant and hypoallergenic. The cover of this mattress is OEKO-TEX® Standard 100, Class 1 certified and are therefore safe for use for those of all ages, even young babies.
The cover is simple to unzip and has been made to be easy to spot clean.
You can also, of course, have it dry-cleaned – or, if your cover is not refreshed by cleaning for some reason, you can contact Nectar and request a new cover, free of charge. This offer is only available once per mattress purchased.
Top Layer
This 1" layer is a quilted gel foam one. This is referred to as the top layer and not the second one as it is quilted within the cover of the mattress. This provides a rather unique feeling to the mattress and means that the cooling effect is immediately applicable as soon as you lie down.
The gel memory foam is great for pressure relief, and it pulls away heat as you sleep, meaning that the cover is entirely cooling in itself thanks to this layer.
It is a semi-open cell lush foam that is usually made for medical purposes and is quite difficult for a manufacturer in and of itself, and it alone holds five different patents.
This layer is also quilted and contours easily to your body when you rest upon it. It is essentially designed as a support layer, and thanks to effective weight and heat distribution, this works perfectly. It is really the perfect mattress for all sleepers and it makes number one spot on my best mattress list. 
Middle Layer
This layer is 3" in thickness and is a dense Hi Core 9.2 grade transition Memory Foam that's the main purpose is ultimate pressure relief. It contours to your body, allowing you to sink into the mattress comfortably without diving in too deep.
This provides incredible support so you never have to feel the base foam, with enough flexibility for comfort and enough firmness for a bounce.
This layer is actually quite unique to Nectar due to the fact that it is often expensive to have two separate memory foam layers.
In addition, Hi Core foams offer a higher level of support as they are of better quality than most compression-style foams. This third middle layer is, as a result, often not included in industry typical mattresses.
Base Layer
The foundation layer measures 6" thick and is mainly present for support, so it is a fairly standard component of most memory foam mattresses. With that being said, without this layer, there would be very poor support, so it is still a good feature nonetheless.
This layer is a breathable, super premium channeled base layer, and it is much denser than the foundation or base layers in most industry-standard mattresses as the foam weighs in at 2.2 ILD.
While it provides hardy support, it also channels air to help the circulation of the overall mattress and refresh those upper layers. This is done through a special channel that moves fresh air through the molded design.
Size
Nectar Mattresses might be thicker (taller) than the industry standard, but in terms of width and length, they can easily fit into most commercially sized frames.
They are designed to be used with a wide variety of frames, including box springs, platform frames, and slatted frames. As such, it is quite versatile.
Firmness
The Nectar Mattress is rated at around a 5.5 to 6 out of 10 in firmness, making it a good medium firm option.
The generally preferred firmness among a majority of sleepers is between a 5-7, and this mattress falls comfortably within that range. However, if you like very soft or very hard one, this is not one for you.
Density
The Nectar Mattress has a very high density, which allows for a longer-lasting and more durable type of memory foam.
Despite its gel-foam style, the density means that it still retains the feel of traditional memory foam. On top of that, it still maintains a pronounced contour despite its density and hugs the body well.
It is worth noting that higher density translates to less bounce, and this mattress muffles bounce even further due to how well the cover absorbs impact.
This can lead to discomfort during more intimate activities, and if you like having some bounce, you are likely to not find this feature very appealing.
On the flip side, having less bounce means that motion transfer is extremely low. If you are a light sleeper who shares a bed, then you will definitely benefit from this mattress as you will not feel the other party moving, even if they get out of the bed.
Support, Pain Relief, And Comfort
There is no denying the great pressure point relief that comes with the Nectar Mattress, as it was designed primarily to provide the most support and comfort possible.
Support is essentially consistent throughout the mattress and in almost all sleeping positions due to the combined 4" of memory foam across two layers. With that being said, the firmness on the mattress might cause it to be too unyielding for stomach sleepers.
However, this huge pressure relief function means that there is quite a slow response time on the foam, and it takes several seconds before it yields and molds to your body.
So shifting positions can be uncomfortable for some as some time passes before the foam recognizes the change in pattern.
This can lead to a feeling of being too hugged or stuck in the mattress. While this will not bother most and even help make support and comfort better, some may find this annoying.
What is Off-Gassing?
Off-gassing is the level of odor that comes out of a mattress – or other product – when it is first removed from the packaging. Foam mattresses are especially prone to higher levels of off-gassing, and this one is no different, despite claims by the manufacturer to the contrary.
This is due to the chemicals used in manufacturing foam products. Upon opening the mattress, let it sit in a well-ventilated area for a couple of days and the odor will fade away. It is worth noting that many of Nectar's competitors do not have such high levels of strong odors.
Shipping and Labor Costs
Nectar offers free shipping in the US, which is an incredible offer and is not particularly common. Usually, this product arrives via FedEx Ground within 7 days.
Returns are also free. If you prefer, you can opt for white glove delivery at $99. Optional services include unwrapping the mattress and the removal of your previous one – some of these services are free, while others have additional fees.
Trial Period And Warranty
The Nectar Mattress can be taken in for a trial period of 365 nights; the industry standard is less than a third of that at 100 nights. If you don't like the mattress within that time, you can contact Nectar and receive a full refund.
Nectar is probably best known for its Forever Warranty, which entails a lifetime warranty that includes repair and replacement if needed. Essentially, it will be replaced for free if it becomes defective or has problems within five years, no questions asked.
Following this five year period, the mattress will be repaired and recovered for a transportation fee of $100, which will be waived if manufacturing defects are found. You can also request a new cover free of charge for free once.
It is important that you read through the trial and warranty terms and conditions before purchasing so that you are fully informed of the stipulations and fine print that come with them.
Alternatives to Nectar Mattress
Casper
The Casper mattress was named one of Time Magazine's Best Inventions of 2015. It is human-tested and approved, going through thousands of materials during the process in an effort to find one that is designed for an optimum human sleeping experience.
This one has four-layer foam construction, similar to the Nectar Mattress. These layers are, in order from top to bottom:
Open-cell latex foam
Responsive memory foam
Adaptive transition foam
Durable support foam
These four layers are designed to provide good amounts of support, bounce, sink, and breathability.
The construction of the mattress is rather unique, as it is made of a combination of a form of soft latex and a decently firm memory foam, both of which are proprietary materials. The latex used is open-cell and hypoallergenic to help keep you cool as you sleep.
The Casper mattress comes with a 100-night free trial, and you can return the product for free within 100 days. The product arrives in a compact box which is easy to handle.
In addition, there is a 10-year limited warranty on this mattress, and it is reasonably priced due to the direct-to-consumer model that cuts out the middlemen and their fees.
It is available in twin, twin extra-large, queen, king, California king, and full.
Leesa
The Leesa mattress is undoubtedly one of the most popular and well-known direct-to-consumer mattresses, and it was rated #1 in its category by a consumer rating publication.
It was originally designed in order to make a superior memory foam mattress at a third of the market price of the leading brand at the time. Leesa's main mission was to improve sleep quality, and this mattress is a big effort to that cause.
This mattress focuses on good design as well as comfort, support, breathability, and pressure relief. It has three layers made from a mixture of Avena and memory foam. These three layers are covered by a seamless polyester blend four-stripe cover. The layers, from top to bottom, are:
2" perforated Avena foam
Memory foam
Solid core base
The Avena foam layer is meant to allow bounce and airflow topped off with strong durability, while the memory foam promotes a cooling sensation and adds extra support.
In combination, they can adapt to your body weight and sleeping style easily, so if you share a bed with someone who has a different sleeping style, you will both get what you want. There is also minimal motion transfer so even light sleepers will be undisturbed.
The Leesa mattress comes with a 100-night free trial, and you can return the product for free within 100 days. It ships for free in a compressed form with a small box. Leesa also runs a One-ten program where for every ten mattresses sold, one is donated to a shelter.
The mattress is available in twin, twin extra-large, queen, king, California king, and full.
Ghostbed
The Ghostbed mattress was primarily designed to fill the need for a cost-effective yet high-quality mattress that didn't break the bank and could be easily purchased and delivered without reaching normal commercial prices.
The company behind it wanted to provide support, breathability, and durability to promise a great night's sleep at an affordable price point, and its main selling point is its high comfort levels and full-body support.
This 11" mattress has three layers which are topped off by a plush removable and washable cover made from a blend of viscose, polyester, and other fabrics. The cover is very soft and is meant to prevent moisture and heat. From top to bottom, the cover fits over the three layers of:
1.5" premium aerated latex foam
2" 4lbs gel infused memory foam
7.5" extra high-density support core
The latex layer contours to the body in a very responsible manner and is soft to the touch to absorb pressure while its aerated nature allows it to be breathable.
The gel foam layer is embedded in gel beads to relieve as much pressure as possible and keeps the body cool. Meanwhile, the support layer is ergonomic and offers more durability and overall support.
The Ghostbed mattress comes with a 100-night free trial, and you can return the product for free within 100 days. It also comes with a 20-year warranty.
The mattress ships in a vacuum-sealed package to maintain hygiene in a compressed form. Ghostbed also offers a custom box spring that is designed specifically for their mattresses. The mattress is available in twin, twin extra-large, queen, king, California king, and full.
Tempur-Pedic
Tempur-Pedic mattresses are frequently mentioned when it comes to temperature regulation, comfort, and support when discussing direct-to-consumer mattresses.
Two models from this brand make pretty decide alternatives for the Nectar Mattress, so we will talk about both of them.
The TEMPUR-Flex® Prima
This medium-firm mattress focuses on pressure relief and comfort by the means of a soft yet supportive proprietary material. It is also designed to keep out microorganisms.
It comprises four layers, but we are counting it as five due to the special features in the top cover that sort of make it a layer in and of itself. From top to bottom, the layers are:
Premium high-loft super-stretch cover with SmartClimate™ System and gray upholstered sides.
Comfort Layer made from TEMPUR-ES® material
Response Layer made from TEMPUR-Response™ material
Dynamic Support Layer
Base layer
The cover on this mattress is embedded within the SmartClimate™ System, which technically makes it two-layer construction. The fibers in the top cover are meant to wick away moisture while the inner cover layer has SmartClimate® treatment to make the cover feel cool and comfortable.
Meanwhile, the comfort layer works to give the mattress a unique and comfy feel while the response layer provides a springy sort of support for ideal weight distribution.
The dynamic support layer is comprised of densely placed precision coils that work hand-in-hand with the previous two layers to react accurately to your body and its movements. Finally, the base layer regulates heat from the mattress.
The TEMPUR-Flex® Prima mattress comes with a 90-night free trial, and you can return the product for free within 90 days. It also comes with a 10-year warranty.
The mattress comes with free white glove delivery and home installation to the following states: MA, CT, RI, NY, NJ, PA, DE, MD, VA, NC, SC, GA, and FL.
The mattress is currently available in queen, California king, and full on Amazon, although the full list of sizes available for this model is twin, twin long, double, queen, king, split king, California king, and split California king.
TEMPUR-Cloud® Supreme
The TEMPUR-Cloud® Supreme was one of the first of its kind and was once considered the most recommended mattress in the US.
This soft mattress focuses on what its name entails – cloud-like softness and comfort. It is manufactured to reduce pressure and relieve discomfort that you would get on normal mattresses. It is also designed to keep out microorganisms, dust mites, and allergens.
The mattress also aims to reduce motion transfer and allow for a good amount of air flow.
The TEMPUR-Cloud® Supreme mattresses comprise of three layers, but we are counting it as four due to the special features in the top cover that sort of make it a layer in and of itself. From top to bottom, the layers are:
EasyRefresh® Top Cover with SmartClimate® System
Comfort Layer made from TEMPUR-ES® material
Support Layer made from TEMPUR® material
Base layer
The EasyRefresh® Top Cover is made to be extra soft and is made from one of Tempur-Pedic's more exclusive materials to allow quick adaptation to your body as you lie down.
This cover is also machine-washable and is stretchable, with its side being fashioned from microsuede sides. The fibers in the top cover are meant to wick away moisture while the inner cover layer has SmartClimate® treatment to make the cover feel cool and comfortable.
The comfort layer is extremely soft as well and gives you a unique and comfy feel thanks to its thick TEMPUR-ES® material.
It works together with the following support layer so both of these components provide the maximum amount of support possible for equal weight distribution. Finally, the base layer regulates heat from the mattress with a Dual AirFlow System.
The TEMPUR-Cloud® Supreme mattress comes with a 90-night free trial, and you can return the product for free within 90 days. It also comes with a 20-year limited warranty; you will need a Tempur-Pedic foundation to qualify for full warranty coverage.
The mattress comes with free white glove delivery and home installation to the following states: MA, CT, RI, NY, NJ, PA, DE, MD, VA, NC, SC, GA, and FL.
The mattress is currently only available in a queen size on Amazon, although the full list of sizes available for this model is twin, twin long, double, queen, king, split king, California king, and split California king.
In A Nutshell…
The Nectar Mattress is great for light sleepers who have trouble keeping cool at night, and for those who are after a firmer and more supportive mattress that doesn't sacrifice comfort for those qualities.
It offers pressure relief, breathability, and cozy construction, and Nectar's customer service and customer care are more than satisfactory.
With that being said, if you are not a fan of memory foam mattresses and a slow response time will bother you, or if you want some bounce to your mattress, then you might want to look into other alternatives.
Keep in mind that the Nectar Mattress is not designed to be a very soft one, so if you dislike overly firm mattresses, you might not particularly enjoy it.
Still unsure about the Nectar Mattress? You can always make use of their 365-night trial period to see if it really is the right fit for you!
The good news is that you have nothing to lose from purchasing it now as you can easily return it for a free refund if it doesn't meet your desires.
Overall, the Nectar Mattress is a great direct-to-consumer mattress that offers quality and can help promote a good night's sleep.
We hope that this guide has helped you decide on whether this popular mattress is suitable for your needs!
Considerations to Make Before a Mattress Purchase
Before you decide on taking the Nectar Mattress for a spin, we thought it would be important for you to know what considerations to make when looking for a new mattress. As such, we have compiled a brief buyer's guide to mattress purchases. Take a look!
Firmness
This describes how hard or soft a mattress feels. It's difficult to form an accurate idea of how firm one mattress is, as it is subjective and dependent on your own weight and size, as well as other factors.
It's important not to confuse firmness with support, as that is a different story altogether. It's been found that a majority of sleepers prefer a firmness of between 5 and 7 on a scale of 1 to 10, with 10 being the firmest.
This is a universal firmness that is generally meant to cater to everyone regardless of their sleeping style and preferences.
With that being said, some also have more specific firmness needs or preferences. The sleeping position generally ties into the firmness you need, so let's move on and talk about that!
Sleeping Position
The position that you choose to lie down in dictates what sort of mattress you need to feel comfortable and sleep in the healthiest way. Here's a breakdown of each position and what mattress works best for them:
Side
Usually, side sleepers don't stay in the same position, often rotating, turning, and moving their legs around. As such, side sleepers need a softer mattress that can easily conform to the shape of their bodies. with a firmness between 3 and 6 to help relieve pressure on the back and neck.
Back
These kinds of sleepers require a degree of pushback. If not, the alignment of their spine will not be at its best, leading to possible back issues. At the same time, it has to be soft enough due to the amount of pressure that needs to be reduced and absorbed. Opt for firmness between 4 and 7.
Stomach
Stomach sleepers need to be as flat as they can be, and their torso will press into the mattress, needing support that is equivalent to the rest of their body.
Overly soft mattresses may cave in at the middle, curving the spine. Most stomach sleepers will need a mattress in the 5-7 range of firmness, though some may opt to go a little harder or softer.
Body Weight And Type
The heavier you are, the more the support that is required to hold you up well. Your weight affects how much you sink, how cool the mattress is, and how much it supports you.
Essentially, the bottom line is if you are lighter, go for mattresses with a lower firmness rating than the type of feel you want, and if you are heavy, amp up the firmness rating.
What does this mean? If you are light and want a medium mattress, buy a softer mattress than the mainstream medium, and if you are heavy and want a firm mattress, but a harder mattress than the mainstream firm.
Of course, if you end up with firmness ratings of lower than 2 or higher than 8 or 9, then you might be overdoing it.
The best way to know for sure if a mattress suits your weight and body type is by actually testing it out!
Compare Mattress Types
There are three different major types of mattresses, each one with its own perks. There's no objective answer to which one is the best, as it is usually down to preference. The types are:
Innerspring
Innerspring mattresses are traditional and the most commonly sold, and are therefore the least expensive. They are made with steel coils in the base for extra springiness and often include layers of cushioning or infused gel to maintain comfort.
This can be tricky if you share a bed, as there is a lot of motion transfer on innerspring mattresses, but this depends.
There are actually three separate categories of innerspring mattresses. The first is the continuous mattress which is made with a piece of wire looped into springs. The second is the open coil mattress, which is made of springs that are grouped together with the help of a single wire.
They are lightweight and budget-friendly, but they are also unresponsive and may lack durability, depending on the quality.
The third kind of innerspring mattress is the pocket-sprung mattress, which has a few thousand springs that are carefully fixed into individual fabric pockets. Some of these are even customizable so that you can have half of a bed in a different firmness from the other.
They offer fantastic support and air circulation, keeping you cool. However, they might be bad for those with allergies due to the natural materials used in their manufacturing process, and they can be quite heavy.
Memory Foam
Memory foam mattresses are more modern and have gained popularity quite quickly. It's usually used by those with joint or back pain issues as the foam softens and contours to the shape of the body, but reforms into its original shape when you get off.
The downside is that some of these mattresses can be quite warm, although many are infused with gel to prevent this. They can also have a strong odor when they are first opened.
The Nectar mattress is a memory foam mattress, so if that's not the kind of mattress you like, you can cross it off your list. With that being said, unlike most memory foam mattresses, it implements newer technology to prevent overheating, so it may still be worth trying.
Latex Foam
Latex foam is made from natural latex – which comes from rubber trees – and synthetic latex mixed together into a comfortable foam form.
It easily molds and contours to the shape of a sleeper, and this type of mattress is usually quite breathable and is especially good if you have allergies. Latex foam mattresses are also usually quite durable.
However, these kinds of mattresses are also usually very firm and heavy, so if you are after a soft feel, this isn't for you – and cheap latex mattresses can begin to develop lumps if they aren't of the best quality.
Adjustable Air
This kind of mattress is inflatable so that you can choose how firm or soft it is, and often come with an electric pump for this purpose.
Most have foam layers on top of them to allow for more comfort. Some even let you inflate larger beds in sections so that everyone who sleeps on it can get the firmness they want.
Hybrids
Yes, we know we said there were only four types – but hybrids don't count as they are a mixture of those types. Hybrids can have springs in the bottom but memory foam on top or some air mattresses may be topped with memory foam. This lets you get the best of both worlds.
Related Post: Best Memory Foam Mattress [Review]