Best Mattress For Children [Review] in 2021
Last Updated on December 8, 2020
written by sleep expert Lauren Hall
See full list of products
Find the products quick - here are the review winners
Are you looking for a good mattress for your children? Are you wondering what type of mattress will be best for them? As a parent, you want your child to experience the best things in life. It is not always easy to sift through the chaff and know what is the perfect mattress for your little one. Shopping for children's furniture can be tough. Your "client" is passionate about one theme one day and does not recognize it the next day. So imagine trying to please this little person, how do you even begin to ask what their mattress preference is? Just like with most children's choices, you do the choosing, and let them think they had everything to do with it. (smart parenting)
We've spent the time researching so you don't have to:
This Guide Will Help You To Buy The Best Mattress For Children
Graco Premium Foam Crib and Toddler Mattress
The Graco Premium Foam Crib & Toddler Bed Mattress is a brilliant choice for your needs. It is simply good value and a good choice, as the many people who have bought, it can testify to. Its colour is white. Its weight is a mere 7 pounds. The Graco crib mattress is super lightweight, thus making it super easy to handle, take out for an airing and simply manoeuvring so you can change the sheets regularly. It provides just enough firmness for an infant and, at the same time, enough comfort for a toddler. It offers natural breathability that is inherent in many foam-containing products. It doesn't contain any latex, as some of its competitors do and it is made in the US by StarCraft Inc.
Read more
It doesn't contain many of the nasty chemicals found in cheaper alternatives, including potentially allergy-inducing latex. The main material in it is polyethene foam, which has been around for a long time and is commonly used in many products for both adults and children. It is made using anti-microbial and anti-static substances. It is water-repellent but, since the cover isn't removable, you need to exercise caution in regards to messes, especially the liquid variety. It comes with a fireproof cover that is removable. It comes in a relatively small box, easy to carry and deal with, ready to be opened and used by its owner, it only requires from 48 to 72 hours to decompress completely. It is GREENGUARD Gold Certified, free of Prohibited phthalates, lead, and mercury, and meets all applicable Federal flammability standards. It is backed by a 6-year limited. It is offering your child one of the best levels of safety available today for the price you will pay.
Product Dimensions: 27.6 x 52 x 5 inches
Production Weight: 7 pounds
It can last you a long time.
It is water and fireproof.
It doesn't contain many of the nasty chemicals.
It provides the best levels of safety for your children.
The cover isn't removable.
Latest deal: Graco Premium Foam Crib and Toddler Mattress
Dourxi Crib Mattress and Toddler Bed Mattress
Dourxi Crib Mattress and Toddler Bed Mattress is still a high-quality sleeping surface for a low price. It is a child mattress with all necessities combined. It makes sure that your kid gets the desired sleep support while offering the perfect surface for their fragile bone and muscle to develop. It is a 2-in-1 mattress, with a dual-sided sleeping system. That means the mattress has two sides of different firmness: a firm side for newborns and young babies, a softer side for toddlers.The toddler's side has a contouring memory foam which offers the right amount of support for the proper toddler's bone and muscle development. Besides that, it is plushier and much softer from the infant side, providing comfortable sleeping space for your toddler. It is made from organic cotton.
Read more
The foam is lightweight and designed to have a sufficient airflow through the mattress's core. It regulates sleep temperature and prevents overheating. It is much safer for infants because it reduces the risk of suffocation. It is an organic baby crib mattress. That means it is made of natural materials that protect your child from allergens, bacteria, and mould. So, it is hypoallergenic. Because of the sufficient firmness, it has just enough bounce for a comfortable sleep, while still offering strong support. It fits into all standard, full-size cribs. The cover is water-resistant and removable.
Cleaning is a breeze, as you can easily wipe it down with a cloth. But the cover is also removable, so if a bigger night accident occurs, you can remove it and wash it in the washing machine. It is Certi-PUR US, and GREENGUARD Gold certified. It also meets all required safety standards. So, in terms of safety, it should be the same as any crib mattress made in the USA. It is durable and should last at least through infancy and toddlerhood of one child. It is backed by a 60-day refund and a 10-year warranty.
Product Dimensions: 52 x 27.5 x 5.5 inches
Product Weight: 11.9 pounds
It has a removable cover.
It doesn't make noisy sounds.
It doesn't have an odour.
The cover is made out of polyester, not 100% cotton.
Latest deal: Dourxi Crib Mattress and Toddler Bed Mattress
Milliard Premium Memory Foam Hypoallergenic Infant Crib Mattress
Milliard is a well-established company that has grown from a small family business. Milliard places great emphasis on the safety of their products, and their baby crib mattresses are not an exception. If you need a mattress for older baby or toddler, you will have a hard time finding a mattress of such quality for the same price. Milliard Premium Memory Foam Hypoallergenic Toddler is a great and affordable choice for you. The construction of the mattress, a firm base, topped with a layer of high-quality memory foam ensures it won't flatten over time. Firmer foam underneath the memory foam prevents sinking too deep into the mattress.
Read more
It is a perfect mattress with sufficient firmness and quality support, for toddlers and babies older than six months. Memory foam feels good quality and adapts quickly to any position changes. The foam contours to the body shape nicely, so it offers better support to important body areas. You will also like its bamboo cover, which feels soft to the touch. It has a good waterproof cover, which prevents liquids from entering inside, so there is no need for drying anyway. Its layer still breathes and prevents overheating of the baby. It can cool down from 130ºF to body temperature in 15 seconds, which indicates it has a good heat regulation. Corners of it are squared.
It has just enough bounce for a comfortable sleep. It is not as hard as a rock, and your child shouldn't be able to use it as a trampoline. It is extremely comfortable, and children can sleep very well on it. It does promote healthier and more restful sleep. With enough support to the neck and head, it also improves the child's posture. It has a multi-functional cover with a soft quilted cotton face and a vinyl-free waterproof backing to protect the mattress against accidents. The cover's inside is coated with a fibreglass lining, which repels liquids. It is waterproof on the inside and soft with a layer of cosy bamboo on the top. You can wipe it with a damp cloth, or remove the cover and throw it in the washing machine. It is made from hypoallergenic Certi-Pur certified foam that resists allergens, mould, bacteria, and dust mites, making it the perfect choice for allergy and asthma sufferers.
Product Dimensions: 52 x 5.5 x 27.5 inches
Production Weight: 13.2 pounds
It has good breathability.
It has a removable, machine washable cover.
It is hypoallergenic and waterproof.
It is too soft for babies under 6 months of age.
Latest deal: Milliard Premium Memory Foam Infant Mattress
Milliard Hypoallergenic Baby Crib Mattress
The milliard memory foam crib mattress is designed for two layers. The main body is made up of a plush 4.75″ memory foam single piece. The mattress feels good quality and adapts quickly to changes in position. It ensures better support in essential areas like the back and shoulders. The second layer is its cover, and it has a tight weave that is fully waterproof. Every parent concerns about the safety of their child. The mattress is firm enough to reduce the risk. The comfortable foam will cradle the baby, yet won't sink in. This mattress is suitable for infants, babies, and toddlers of all ages. It is CertiPUR-US certified, which means it won't release harmful toxins during its lifespan.
Read more
The foam used by milliards is naturally resistant to bacteria, and the waterproof cover reduces the risk of mold build-up. This mattress is hypoallergenic. It means it won't exacerbate any existing conditions or cause new ones to occur. There's also good ventilation to ensure the baby won't get too hot overnight. This mattress promises fewer sleepless nights for the baby. The memory foam underneath is plush. It is 4.75 inches thick. The cover is made from a material similar to vinyl. The durability of the mattress is very impressive.
Product Dimensions: 52 x 27.5 x 4.8 inches
Product Weight: 11.7 pounds
It's 100% hypoallergenic.
Removable, and machine washable, waterproof cover.
It can be a little squeaky when moving around on.
Latest deal: Milliard Hypoallergenic Baby Crib Mattress
Best Price Mattress 6-Inch Memory Foam Mattress
A mattress is only part of the main element for getting a good night's sleep. A mattress is the foundation of sleep, and it is the surface and piece of furniture that is used most often. The Best Price Mattress 6-Inch Memory Foam mattress has everything which needs to sleep comfortably all night long. This mattress is perfect for back and stomach sleepers as well as side sleepers. It has 6-inch thick padding that isn't too thick or soft and will conform to the body while also supporting it and keeping it straight and ensure the right sleeping position.
Read more
This mattress has a specially designed construction that prevents over flexing. The 3-inch base is made of strong, high-density base memory foam which offers firm support. The 2″ foam is above the base. It is comforting and conforms instantly to body pressure. On top is a final 1″ layer of memory foam. It follows the body, relieving pressure, and distributing weight as you move while you sleep. This mattress is completely covered with an ultra-cool, soft poly terry cover that wicks away moisture from the body. It keeps cool, comfortable, and dry all night long. The cover is simple to remove and machine washable for simple care.
This mattress has Ventilated soft foam which adds breathability to the mattress and helps prevent heat from being trapped at the time of sleep. This mattress is analyzed by an accredited, independent testing laboratory to meet strict guidelines and standards for content, emissions, and durability. It is CertiPUR-US certified, which means it won't release harmful toxins during its lifespan. The price is very much affordable and reasonable. This mattress has 10 years warranty.
Product Dimensions: 75 x 39 x 6 inches
Product Weight: 24 pounds
It is an affordable mattress.
Firm and bouncy, and offers the right amount of support.
Lightweight and easy to handle.
It's a medium-firm mattress which is not liked by some people.
Latest deal: Best Price Mattress 6-Inch Memory Foam Mattress
Picking a mattress for children is HARD
Children can be tough customers, what applies when looking for a mattress for an adult, may not necessarily apply when looking for a child's mattress. Various factors come into play, such as the age of the child, and if the child has any special needs. Sometimes life can throw you a curveball and all of a sudden, your child needs a specialized mattress. It can be a daunting task but you have to be your child's hero and give him or her the comfortable sleep they really deserve.
Remember you are buying a mattress for someone who is still growing. This means that you have to consider the change in height and weight and preference as well. If you are buying a mattress for an eight-year-old for example, you know you will probably have to change it by the time he or she is twelve. Depending on how long you intend to keep the mattress for, this will be a very important factor to consider. Another factor you may have to consider is how to handle "accidents". Children will be children and accidents will happen, depending on the age of the child of course. This means asking questions like, how easy is it to clean, and does it come with a removable cover, will be imperative.
We explore the different children's mattresses that are available on the market. One of our favourite picks is the Graco Premium Foam Crib & Toddler Bed Mattress. It's super lightweight design makes it easy to handle and provides the right amount of firmness for an infant.
Best Mattress For Children – Buyers Guide
Your child deserves the very best right? So it only follows that you get an expert opinion and one that matters at that. There are so many products being pushed at you to buy for your child. If you are a new parent, or you are shopping for a child whose needs you are not particularly familiar with all the options on the market can seem overwhelming. Do you go for something "cute" or functional? Children's beds come in different shapes and frames. A lot of unconventional ones at that, but the mattress is not always the focal point. In light of this you will want to check it, and also know what to look for.
How durable is the mattress?
Check on the strength of the mattress.  Remember the person you are buying this mattress for, will probably not be sliding into bed (we all jumped on our beds at some point as children). Nighttime snacks also tend to find their way into children's beds and will obviously spill. Also, you want a mattress that can withstand all the times your child's friends come over and all sit on the bed. In as much as you may think you have rules, but you can not keep an eye on your child's furniture all the time. Accidents, explorations, games and jumping on the bed, will be a part of your child's time in their room, all in good fun, but hard on the mattress. Make sure the mattress is durable and can weather your child's phases. You also need to keep in mind, how long you intend on keeping the mattress. This will help in deciphering what is acceptable in terms of durability.
Protect the mattress.
Accidents on children's beds of any sort are pretty much unavoidable. Instead of crying over spilt milk, you would rather anticipate them, and get a mattress cover. This will protect the mattress and also preserve it, meaning you will have it for longer.
What is the warranty on the mattress given by the manufacturer?
Check what type of warranty that mattress covers and understand the terms as well. Since the owner of the new mattress is a child, and not you, you are not entirely in control of how it will be kept. You need to know what would qualify you to return the mattress should anything arise, and what would disqualify you.
What frame are you buying the mattress for?
Children's beds are available in different shapes and sizes. You may be buying the mattress for a cartoon character bed, or you may be buying it for a bunk bed, either way, you will need to know a couple of things before committing. If you are buying a mattress for a bunk bed, there are standard sizes and weights that you will need to get. You will need to make sure you get a mattress that is not too thick ( lest you find yourself falling over the top bunk rails at night). Get a mattress that is about six to ten inches thick, give or take.
Ask about the material that has gone into making the mattress. Gel mattresses are usually quite comfortable and also pretty lightweight. You can also get children's mattresses in standard spring also known as the open coil. These work as one unit, spreading your child's weight across the mattress. It provides excellent back support and spine alignment. Pocket sprung mattresses, have individually wrapped coils. This type of construction allows the mattress to respond more efficiently to your child's movement and body weight.
Most folks ask about memory foam mattresses for their children. I am sure you have seen these more than most, as they go a long way back. There are reasons they are so popular as there are also reasons why people would use other mattress types. Memory foam hugs your child. It has a contouring effect and this helps reduce how much your child will toss and turn throughout the night. Memory foam is a comfortable choice and adapts to the child's sleeping positions. It is not a toddler's mattress, however, a child above that age will be able to enjoy a good night's sleep on it. Make sure the memory foam mattress has enough support for your children back and spine alignment. Your child is still growing, so you need to encourage healthy growth and development in every way possible.
Children's mattresses can also be found in natural materials such as latex. This material is naturally hypoallergenic and it is breathable so you know it won't sleep hot, and regardless of your child's allergies, it won't disturb your child's sleep. If your child generally sweats at night, this type of mattress has got to be at the top of your list.
Another mattress type available for children is the reflex foam mattresses. The foam is solid and it gives amazing support for growing children. If you are on the fence about what te of mattress to get, then a hybrid mattress may be an excellent choice. It gives you the best of innerspring (which is the support you get) and the comfort of memory foam.
What firmness is best for a child.
A baby, up to about 18months, requires a firm mattress to keep the back supported properly and spine aligned right. As the child gets older and moves from the crib to a bed, firmness is still an important factor, however, it is now more determined by personal preference rather than by what is the norm. Just lie with adults, a child has their own preference. Take him or her in-store to shop for the mattress. Let the child decide what firmness level works for them.
What is it going to cost you?
Children between the ages of three and five need up to thirteen hours of sleep, whilst children between six and thirteen,  need eleven hours' worth of sleep. By the time your child gets to the age of three, you probably have a bedtime ritual of some sort, something to calm them down, a hack, or something the child responds to. The last thing you want is to have a bad mattress be the thing that wakes up your child. A bad mattress can cause our child to toss and turn, and be restless.
The horrible thing is that they may not be able to articulate why they are cranky, just like adults, children also can get sore backs if they don't get the right back support through the night. Good quality mattresses can cost a pretty penny. this is where you need to decide what is more important. A good child's mattress can cost the same as an adult queen size mattress. It may help if you look at it as saving on future chiropractor bills, and giving your child the opportunity to have a productive next day, well-rested and refreshed.
Final Thoughts
Sleep is extremely vital for a child's growth and development. For the total number of hours a child spends sleeping (which is more than adults need) make it worth their while.  Always keep in mind the age of the child and how much you will need them to grow with the mattress. This will influence the budget and the type of mattress you invest in. Remember your child has opinions and preferences too. Include them in the process, ask them what they need.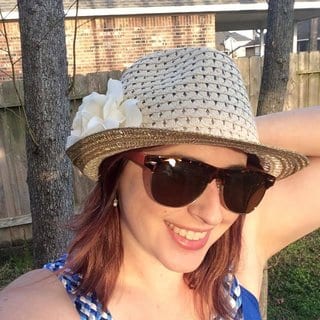 Head of Content at Sleepedia
ABOUT
Lauren is Sleepedia's Head of Content and is a certified sleep therapist who loves her sleep. Lauren helps people to get back to those deep, dream-filled nights they once had by helping to identify problems with their routine and sleep setup. Whether it's a mattress or pillow, Lauren researches the best products in the industry to provide you with an in-depth review of everything you need to know to encourage your buying decision.