Best Mattress For Crib [Review] in 2021
Last Updated on March 5, 2021
written by sleep expert Lauren Hall
See full list of products
Find the products quick - here are the review winners
Are you looking for a crib mattress for your little one?
well, look no further because I'm going to help you out on your quest to find the best crib mattresses so your baby can have the best night's sleep possible.
Finding the right crib mattress can be tricky if you don't know what to look for. Unfortunately, many companies make cheaper models with cheap materials and in some cases, this can lead to a softer mattress which is the last thing you want when finding a crib mattress.
Hold up though, there is good news.
I've done the work so you don't have to. I have spent the last 7 hours comparing the best crib mattresses on the market and 'trimming the fat' so you can see the best of the best in the shortlist below.
Now, here's a quick tip – as I mentioned, the last thing you want is a soft crib mattress. This is because the mattress can mould around the baby which can potentially lead to suffocation so it's essential you find a crib mattress that's firm. If you're unsure of how firm it needs to be then there are videos to guide you through it but a general rule of thumb is to push down on the mattress and see if it comes straight back up as opposed to leaving an imprint of your hand.
All of the products I have chosen are high-quality and the best crib mattresses of 2021 so you can feel confident purchasing any of the mattresses below.
So, let's get your baby comfortable and have a look at some of these mattresses.
We've spent the time researching so you don't have to:
Best Mattress For Crib – The Full Reviews
Serta Tranquility Eco Firm Innerspring Crib and Toddler Mattress
The Serta Tranquility Eco Firm Innerspring crib mattress is one of the best on the market and so it has to be our top pick.
It's the ideal crib mattress for infants as it offers a growing baby the foundation of stable and strong support with great comfort, so they can sleep soundly.
It features a unique two-stage sleep system that accommodates the growing baby, and provides ideal firmness for newborns, with a plush, natural cotton cover for toddlers.
Now, this is where it gets really good.
The 120 heavy-duty innerspring coils provide lasting support and ensure a stable and strong sleep surface for the baby's growth. The air vents keep the mattress fresh and the durable two-sided design ensures that it can withstand years of abuse.
On top of that, all Serta mattresses are Greenguard Gold certified and meet the strictest standards. There is also a vinyl waterproof cover that locks out stains and moisture, ensuring that the baby remains dry and comfy.
You can't go wrong with this crib mattress and it is easily one of the best crib mattresses of 2021.
Non-toxic construction and free from harmful chemicals/materials
Dual-firmness for infants and toddlers
Waterproof for easy cleaning
Greenguard Gold certified
Mattress is thin so is prone to occasional indents
Latest deal: Serta Tranquility Eco Firm Innerspring Crib Mattress
Delta Children Twinkle Stars Fiber Core Crib and Toddler Mattress
The Delta Children's Twinkle Stars Crib and Toddler Mattress provide your toddler or baby with comfort and support at a great price.
It's built with a polyester fiber core, and this sturdy mattress comes with a durable waterproof cover for easier cleanup. Plus it's finished with square corners that will help create a secure fit inside a toddler bed or crib.
It's a great choice for a growing baby because, at the mattress's core, there's a thermo-bonded polyester fiber construction that offers optimum comfort and support to babies and toddlers.
And if that's not enough to sway you then wait until you hear this bit.
The durable, waterproof vinyl cover will help lock out moisture and stains, ensuring that the mattress remains in top condition for long-lasting use while the lightweight design of the mattress also allows for easier changing over sides.
If you're like me and love to look at the reviews before you buy anything then this crib mattress will have you buying in seconds with its 6,000+ reviews and an impressive 4.5-star rating.
This is everything you'll ever need so get it while you still can.
Non-toxic construction is free from harmful chemicals/materials
Durable, waterproof vinyl cover
Optimal support that babies and infants need
The mattress is thin and also produces some noise
Latest deal: Delta Children Twinkle Stars Mattress
Moonlight Slumber Little Dreamer Dual Sleep Surface Crib Mattress
The Moonlight Slumber has offered premium quality nursery and maternity products for moms and their little ones all over the world since 2002 and the Moonlight Slumber is no different.
The Moonlight Slumber Little Dreamer Dual Firmness Crib Mattress brings peace of mind to you as you lay your baby down at night. It's free of any harmful flame-retardant chemicals and doesn't leave any toxic scent in the nursery or your home.
This crib mattress is the ideal firmness for infants and toddlers with its extra firm plant-based foam side for infants, soft and plush foam side for toddlers, as well as its all foam is third-party tested for premium quality and safety.
Better yet.
This crib mattress comes with medical-grade stretch knit fabric that's durable, water-resistant, and odor resistant so you can be sure that your baby or toddler's new mattress is going to be safe, firm, and most of all comfortable for them to sleep well and grow strong.
The Moonlight Slumber has a 5-star rating which isn't something that all the other entries on this list can say so you know you're in safe hands when buying this one. 
Vinyl, polyethylene, and PVC free
Extra-firm, high-density foam infant side
Side stitched seams, waterproof and hypoallergenic
Treated with ultra-fresh for antimicrobial protection
Latest deal: Moonlight Slumber Little Dreamer Mattress
Dourxi Crib Mattress and Toddler Bed Mattress, Dual Sided Sleep System
Next up is a real gem, the Douxri crib mattress.
The Dourxi crib mattress and toddler bed mattress is made from organic cotton, ensuring that there are no harmful chemicals that would harm the delicate skin of your baby.
It also decreases the chances of your baby suffering from bacteria growth, overheating, allergens, and suffocation. The waterproof cotton cover and flammability barrier lining allow it to keep your baby cozy, dry, and clean.
And if you want more then the Dourxi has it.
It's designed for maximum airflow and helps regulate sleep temperature as well. The Dourxi baby mattress supports healthy spine development and ensures that your baby's sleep is more comfortable.
Its dual firmness feature is a real plus and it has a firm, supporting side for infants, and a softer side that is uber-comfortable for toddlers. The waterproof and hypoallergenic material makes cleaning the crib a breeze, and its waterproofing helps keep the mattress clean and germ-free.
I love this crib mattress and know that once you try it you and your baby or toddler will love it just as much as I do.
Breathable circulatory mattress
Mattress may be too soft for some
Latest deal: Dourxi Crib Mattress and Toddler Bed Mattress
Milliard Crib Mattress, Dual Comfort System
Here's my final pick and it does not disappoint, let me introduce you to the Milliard.
The Milliard Crib Mattress is dual-sided featuring a firmer side for infants and a softer side for toddlers. It has a supportive foam layer that cradles your newborn and the contouring memory foam layer helps support proper posture in the neck and back of your toddler.
The Milliard Dual Comfort Mattress has been not only designed for newborns but toddlers and infants as well. It features a 100% natural cotton cover that is hypoallergenic and soft to touch and has an anti-slip layer that keeps it in place.
Now, I'm sure you know that's not all there is so let me tell you more.
It's fitted precisely to reduce bunching and wrinkling when your infant sleeps while the cover is also water-resistant and machine washable, so you won't need to worry about the mattress getting damaged with prolonged use.
Much like the Moonlight Slumber the Milliard this crib mattress has a staggering 5-star rating with almost 600 reviews all singing its praises so act now because it may not be in stock forever.
Double-sided mattress for a firmer side for infants
Supportive foam layer cradles your newborn
Features a 100% cotton cover that is waterproof and washable
Expensive mattress choice for infants
Latest deal: Milliard Crib Mattress, Dual Comfort System
Best Mattress For Crib – Buyers Guide
We understand how difficult it is to shop for the ideal crib mattress for your infant, which is why we are going to share this buying guide to help you choose the perfect crib mattress. We're going to be outlining different types of crib mattresses along with shopping considerations related to crib mattresses for infants.
Types of Materials Used in Mattresses
There's an extensive range of options available in the market when it comes to crib mattresses for infants and here are the most common ones:
Foam Mattress
Foam mattresses are generally made from polyurethane foam and tend to weigh less than other crib mattresses while measuring around 4-to-6 inches thick.
Firmness
The foam used in standard mattresses may range from very firm to very soft, but a lot of crib mattresses are rated as 'medium-firm' or higher. Firm mattresses are considered to be the safest choice for infants.
Support
Support in any mattress is related to its density, which indicates the weight in pounds per cubic for the foam. Any foam that has higher densities will provide better support than lower-density foams.
Other Considerations
Foam is linked to above-average off-gassing, but most crib mattresses are made from foam that produces minimal odor.
Crib mattresses with foam layers offer no noise when bearing weight

Foam mattresses tend to offer less edge support compared to innerspring

Foam-based crib mattresses are the most affordable options
Innerspring
Innerspring mattresses have steel coils in the support core and they also feature at least one cushioning layer of cotton or foam, along with an insulator pad that acts like a buffer between the springs and the child's body. Innerspring crib mattresses are also heavy, weighing around 15-to-20 pounds, and are made from organic comfort layer materials that may weigh more.
Firmness
Most innerspring mattresses are firm enough for infants and newborns and have minimal rollover risk.
Support
Crib mattresses with springs provide targeted support based on the weight distribution of the child's body, which is why they offer more support than foam-based mattresses.
Other Considerations
Innerspring mattresses don't produce any off-gassing, but models with foam layers may emit some kind of odor.
Some innerspring mattresses may be noisy due to squeaking coils

Innerspring crib mattresses are more expensive than foam crib mattresses, especially those with organic components

Innerspring crib mattresses are also heavier but do have above-average lifespans
Organic
Organic refers to any mattress that has been certified by the Global Organic Textile Standard (GOTS), and most organic mattresses are considered 'foam' models. However, you should note that organic mattresses are never 100% organic, and the GOTS certification is given to materials that are at least 70% organic, wool, cotton, or latex, and contains polyurethane foam, which is CertiPUR-US certified.
Firmness
Organic crib mattresses are generally designed with single or dual-firmness surfaces, and at least one side is sufficiently firm for an infant.
Support
The support of an organic mattress will vary from model to model, but with foam mattresses, it's tied to foam density, along with mattress thickness.
Other Considerations
They are like standard foam mattresses in terms of producing less noise and offering below-average edge support

Organic crib mattresses are common but aren't as widely available as innerspring or standard foam models

Organic crib mattresses are the most expensive models you'll find in the market, with a price range of between $150 to $200
Things to Consider When Buying a Crib Mattress
There are several key factors that you must consider when you're buying a crib mattress for infants, and we've highlighted the most important ones here.
Certification of Materials
Crib mattresses are generally certified in multiple areas since all models need to be GREENGUARD Gold-certified for minimal emissions of volatile organic compounds (VOCs). The Greenguard Gold certification applies to VOCs, along with any other chemical components that have a health risk. Apart from that, foam mattresses need to be CertiPUR-US certified, and this designation ensures that the foam doesn't contain certain materials, like lead or formaldehyde. Crib mattresses that are sold as 'organic' must be Global Organic Textile Standard (GOTS) certified as well.
Odor
Most mattresses are known to emit distinct smells, which is known as off-gassing when they're removed from their original packaging. These odors are unpleasant, and they usually dissipate after a couple of days if the room is well ventilated. Foam mattresses are known for producing more off-gassing than innerspring mattresses.
Price
The price-point of a crib mattress varies depending on the type of mattress, but most models are priced lower than standard-sized mattresses. Foam crib mattresses are priced less than $100 and innerspring crib mattresses will cost you anywhere between $75 to $150. Crib mattresses made from organic or natural materials are more expensive and will be around the $300 to $400 price-point.
The cover material may also impact the price because vinyl covers are very expensive and considered to be easier to clean and more breathable than cloth covers.
Ease of Cleanliness
It's no secret that accidents tend to happen from time to time, and a mattress with a washable cover and core is recommended in such instances. A multi-layered vinyl or polyethylene cover can help resist stains and leaks, and removable cloth covers can also be washed. A mattress that resists stains and is easy to clean can be great for parents and create a sanitary sleeping place for the infant.
Noise
Vinyl covers for crib mattresses may produce squeaking sounds whenever the child rolls around, and that can lead to sleep disruptions. In comparison, cloth covers are quieter and in the same vein, foam-based mattresses are quitter compared to spring-based mattresses.
Temperature Regulation and Breathability
The leading cause of SIDS is overheating, which is why parents must look for mattresses that help regulate body temperature. How breathable the materials of the mattress are is tied to temperature regulation, especially for covers. For instance, cloth covers retain more heat than vinyl covers, but the cloth is also more breathable even though vinyl covers are aerated or perforated so that they are more breathable.
Edge Support
A lot of crib mattresses don't have reinforced support along the edges, which causes the edges to sink whenever a young child rolls over on their side. That leads to the risk of physical injury and suffocation and can also be dangerous for toddlers to stand on the edge of their crib. That's the reason why most people check if the mattress fits snugly inside the crib, and the edges aren't sinking deeply.
Weight
Heavy crib mattresses are harder to move for changing the sheets or cleaning, and most crib mattresses tend to weigh around 20 pounds. Foam mattresses are the lightest followed by innerspring mattresses.
Firmness
Another mattress factor that increases the risk of SIDS is firmness because firmer mattresses are considered to be safer for infants. Softer mattresses conform to the body of the baby, increasing the likelihood of them sinking too deeply or rolling over on their side and suffocating. Soft mattresses are suitable for toddlers with more control over their movements, and a lot of mattresses today are sold with different firmness levels on each side of the mattress.
Support
To decrease the risk of SIDS, babies must sleep on their backs as it's easier to breathe in this position. Infants placed to sleep on their stomachs are at a higher risk of suffocation, and a supportive mattress will help babies remain on their backs, while mattresses that don't have sufficient support may lead to the child rolling onto their stomach.
Cover
The cover is the outermost layer of material on a mattress, and some crib mattresses come with waterproof covers made from polyurethane or vinyl, and are either single or multi-layer, and are ventilated to prevent a buildup of leakage when accidents occur.
Some covers are made from cloth fabrics like cotton, but they're not waterproof, while covers with nylon layers provide more fluid resistance. Make sure that you check for certification labels on the cover, as some vinyl covers have plasticizers or phthalates, which are harmful to the health of the baby. A quality crib mattress should be free from phthalates.
Mattress Size
The U.S. Consumer Product Safety Commission (CPSC) states that mattresses used in cribs must be at least 27 ¼ inches wide, 5 11/4 inches long, and not more than 6 inches thick. CPSC standards also call for mattresses that snugly fit inside the crib with little or no space on the sides so babies aren't trapped.
Care Tips After Buying the Right Crib Mattress
With the right crib mattress, your baby can sleep well without worrying about inhaling chemicals or other common concerns parents have about crib mattresses. You'll have peace of mind knowing that your baby is getting rest with the right firmness that they require for healthy bone development. Here are some of the tips for proper care of crib mattresses for the best sleep for your baby.
Rotate It Regularly
To avoid one side of the mattress sinking or wearing out before the other side, you need to rotate the sides regularly. This way you won't have a sunken or lumpy mattress, which isn't going to be comfortable or safe for your baby. It's recommended to rotate every 2 weeks in the beginning and then follow the recommendations of the mattress manufacturer.
Clean It Regularly
You should vacuum the mattress regularly to remove any dust or dirt-buildup that isn't properly visible. Scrub away any stains and rinse areas thoroughly, and don't forget to disinfect the mattress regularly and leave it out to air it before placing your baby back on the mattress.
Wipe Away Messes Immediately
Accidents and spills pose a sanitary concern if they aren't cleaned up immediately or properly. Some spills include harsh chemicals and harmful bacteria they don't want your baby breathing in. Follow the care tips of the mattress manufacturer for wiping up stains without damaging the mattress. Remember to use a mattress pad or cover to catch stains and for an easy and quick clean up.
Air Out the Mattress
When your new crib mattress for infants arrives, you should air it out for at least 2 days before using it. Airing out the mattress is recommended because it reduces the common scent of a new mattress and any potentially harmful VOCs trapped in the mattress are also released.
Frequently Asked Questions 
Even though we've tried our best to explain everything about crib mattresses for infants, we understand that there are still going to be some questions that we haven't answered. We will attempt to do that by highlighting some of the frequently asked questions by individuals, shopping for crib mattresses for their infants or toddlers. These were our top picks:
Do I need a crib mattress for my infant?
You need a crib mattress for the safety and health of your baby. Most parents use bassinets or sleep with their babies, but these aren't the safest sleeping options for babies. Remember that babies require firm support when sleeping for a healthy spine, bone, and body development. So, when your baby grows into a toddler or reaches 35-inches, you'll have a wider range of mattress options to choose from.
Can I use a second-hand crib mattress?
Buying a second-hand crib mattress is going to be cheaper, but it isn't the safest option. That's mainly because a second-hand crib mattress is going to have sanitary concerns like stains, or trapped mold, or mildew. Also, over time a used mattress isn't safe because of shrinkage or worn-out springs. You should also remember that older crib mattresses may not fit the standard-sized cribs in the market today.
How long does a crib mattress last?
On average, a crib mattress may last between 3 to 5 years depending on the proper use and condition of the mattress. The average lifespan of a crib mattress depends on whether it's mold-resistant or waterproof. It also depends on the material of the mattress and regular maintenance like using a proper crib cover and cleaning stains.
What are the best crib mattresses to buy right now?
Look for crib mattresses that are certified and specially designed to keep the baby safe during sleep. Organic mattresses aren't the best, but they do have better materials that help reduce allergy symptoms with environmentally-friendly and chemically sensitive materials.
Look for crib mattresses that are CertiPUR-US certified, which dictates that they have no lead, flame retardants, mercury, or other harmful ingredients. These mattresses are tested to be durable. You should also buy crib mattresses that are Greenguard Gold-certified since they meet the special requirements for fewer harmful chemicals and VOCs.
Summary
All parents will be familiar with the famous phrase 'sleeping like a baby', but that's not always the case, especially when your baby starts growing into a toddler and moving around in the bed. If you're lucky that your baby sleeps in their own crib, you want to be completely sure and confident that your baby is safe and comfortable in there.
This is why finding the right crib mattress is really important, remember you want a firm mattress with non-toxic and hypo-allergenic materials so your baby can sleep comfortably and without risk.
My top pick was the Serta Tranquility, a non-toxic, Greenguard Gold-certified crib mattress that will help your baby sleep like one.
Whichever crib mattress you decide on make sure that your baby sleeps well.
Sweet dreams!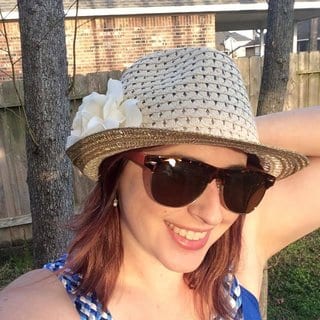 Head of Content at Sleepedia
ABOUT
Lauren is Sleepedia's Head of Content and is a certified sleep therapist who loves her sleep. Lauren helps people to get back to those deep, dream-filled nights they once had by helping to identify problems with their routine and sleep setup. Whether it's a mattress or pillow, Lauren researches the best products in the industry to provide you with an in-depth review of everything you need to know to encourage your buying decision.