Best Mattresses For Infants [Review] in 2021
Last Updated on March 16, 2021
written by sleep expert Lauren Hall
See full list of products
Find the products quick - here are the review winners
Do you need a new crib mattress for your little one but aren't sure where to look?
Well, trust me when I say you're not alone. Every parent wants their baby to sleep in the most comfortable crib money can buy and a big part of that is the crib mattress. Well, lucky for you I have all of the information you'll ever need regarding the best crib mattresses.
Finding the right crib mattress is obviously important but more than ever it's essential you know what you're looking for as cheaper products are beginning to enter the market made with toxic materials that aren't going to be suitable for your baby or toddler.
But wait, it's not all doom and gloom.
I've spent the last 7 hours looking over articles and finding the best products out there that are high quality, certified organic, and non-toxic so you can feel confident making your purchase and know your baby or toddler are going to have the best night's sleep available.
Every crib mattress you're about to see has something unique to offer and will almost certainly be perfect for you and your baby. However, if you want to jump straight to the best crib mattress out there then I suggest checking out my top pick.
Here's something useful to know – When it comes to crib mattresses firmness is everything, while a mattress may feel too firm for you your baby will adjust, if a crib mattress is too soft then your baby could potentially suffocate if the crib mattress conforms to their shape. To test for the right firmness simply push down on the crib mattress with your hand and the mattress should go back to its original shape once you remove your hand.
I've got some exciting crib mattresses to show you so let's jump straight in. 
We've spent the time researching so you don't have to:
Here Are Our Picks For The Best Mattresses For Infants
Colgate Eco Classica III Dual Firmness Orthopedic Style Crib Mattress
The Eco Classica III is Colgate's best-selling mattress for infants for a reason.
It is the ideal mattress for the growth and development of your child, due to its quality 6-inch thick, dual-firmness mattress. The Eco Classica III features a dual firmness design that allows you to easily flip the mattress to the other side as your baby transitions into a toddler.
This allows your infant to sleep on the firmer side, which maximizes their development, strengthens their muscles, and ensures breathability in the crib.
But wait, here's where it gets good.
Babies require resistance and a firm surface to turn, push up, and eventually stand up. The Colgate Eco Classica III has passed all state and federal requirements for chemical composition and flammability and has been GREENGUARD certified to have no harmful air emissions.
 And if that isn't enough to convince you then the Eco Classica has plenty of support with its 900 ratings and an impressive 5-star rating on Amazon. So go check it out and watch those doubts vanish.
Engineered for toddler comfort and infant support
6-inch eco-friendlier foam made from sustainable plant oils
Ultra-soft, certified organic cotton cover
Food grade waterproof backing on cover
Latest deal: Colgate Eco Classica III Crib Mattress
Sealy Soybean Foam-Core Waterproof Toddler & Baby Crib Mattress
The Sealy Soybean mattress is an excellent baby mattress for your infant and will perfectly fit into the toddler bed or crib of your baby.
The mattress comes with the original and popular extra-firm foam core that lasts a lifetime and is perfect for newborns and infants so that they'll have a flat and secure surface that pediatricians recommend.
It comes with a reinforced waterproof surface that wipes clean easily and the cover acts as a moisture barrier to keep liquids from seeping inside the mattress.
Better yet.
The mattress is encircled with a protective cotton wrap for extra cushioning so that side sleeping toddlers feel cozy on the mattress. This crib mattress uses renewable soybeans to create a foam core that offers exceptional durability and firmness for toddlers and babies. That makes it a favorite among parents looking for a great mattress for their infants.
This is a great crib mattress and one your baby will love. So don't disappoint them with a poor night's sleep and get this so they can rest easy and get all the sleep they need ensuring they grow strong.
High-density soybean foam-core
Waterproof surface and binding
Safety and quality tested
Has the tendency to retain heat
Latest deal: Sealy Soybean Toddler Crib Mattress
Moonlight Slumber Breathable Dual Sided Baby Crib Mattress
Coming in hot at number three is the Moonlight Slumber crib mattress.
The Tiny Robin Dual Surface Mattress is a two-stage sleep system covered with two densities of foam firmness, and the extra firm foam layer can be used for infants.
It was developed with the latest "Inner Woven Nest Core Technology" and is made from high-end foam to avoid sweating and ensure a peaceful night of sleep for the baby.
I know what you're thinking.
And yes there's more. It also features a 100% waterproof and hypoallergenic material that makes cleaning the mattress easy and with Safe Sewn Seams, it's also dust mite and bed bug resistant.
The Tiny Robin has been designed with square corners for a tight fit and flat dropped side seams that prevent any trapping of liquids. The mattress is manufactured with premium medical quality, supportive side rails, water, stain, and odor-resistant deluxe knit fabric, and an internal woven fire barrier with no spray or FR chemicals.
I love this crib mattress and so will your baby or toddler. Go and have a look for yourself and you'll quickly see why this one has rave reviews.
Dual-sided sleep function
Developed with the latest "inner woven nest core technology"
100% waterproof and hypoallergenic material
Comes with a lifetime warranty
Can't tell the difference between sides
Latest deal: Moonlight Slumber Mattress
Graco Premium Foam Crib and Toddler Mattress in a Box
My fourth pick is a fantastic choice and you're about to find out why.
The Graco premium foam crib and toddler bed mattress ships compressed in an easy-to-carry, lightweight box, designed to fit any standard size crib or toddler bed.
The mattress has the ideal firmness for comfort and safety and is made from premium-quality foam that maximizes airflow. The premium foam crib and toddler mattress features a soft, water-resistant, hand-washable, and removable outer cover that keeps your baby's sleep environment, cozy, dry, and clean.
And that's not all.
The soft outer cover of the mattress is water-resistant, removable, and hand-washable, ensuring that parents face no problems in washing this mattress.
So, if you're looking for the ideal mattress for your infant or toddler today, you can't go wrong with the Graco premium foam crib and toddler mattress.
Mattress designed to fit any standard-sized full crib and toddler bed
It is GREENGUARD gold Certified
Ideal firmness for your child's comfort and safety
Water-resistant, removable, and hand-washable outer cover
Nothing bad to speak about it
Latest deal: Graco Premium Mattress
Dourxi Crib Mattress and Toddler Bed Mattress, Dual Sided Sleep System
Now, while this may be my final pick for this list, it is far from the worst.
The Dourxi Crib Mattress and Toddler Bed Mattress features organic cotton with a premium natural finish, and 2-stage dual firmness to support your baby in the toddler years.
Its exclusive ultra-lightweight foam has been tested thousands of times for firmness, chemicals, and durability, as it features 2-layer density foams that allow the crib mattress to feature a firmer side for infants and a plush side for toddlers.
By now you should know that there's a lot more on offer.
The Dourxi baby mattress is made from organic cotton, which is free from all toxins and harmful chemicals that would take care of the delicate skin of your baby.
The waterproof and hypoallergenic material makes it easy to clean this mattress, as waterproofing ensures that the mattress is germ-free, and the hypoallergenic feature ensures your baby is protected from allergens, mold, and bacteria.
So what are you waiting for? Get your hands on it while you still can!
Comes with a 10-year warranty
Comfortable and soft mattress
Latest deal: Dourxi Crib Mattress and Toddler Bed Mattress
Best Mattresses For Infants – Buyers Guide
There's an infinite number of baby mattresses for infants in the market, or so it may seem to anyone that bothers to research the market. With so many options out there, it can be safe to say that not all of them are the same, as each mattress manufacturer will have its own unique features and perform different tests on them.
What's the Best Type of Mattress for an Infant?
The best mattress you can get for a newborn is an extra-firm mattress that must be so hard that even you can sleep comfortably on it. When the baby gets older, to about a year old, you can turn the mattress over to the softer side to sleep on. Most baby mattresses come with dual-sides that are made for infants and toddlers and allow you to switch sides every couple of years.
When shopping for a mattress for infants you must pay special attention to the material used in the mattress, and the common choice you'll be faced with is going to be between foam or innerspring. Foam mattresses are made from lightweight polyurethane foam, while innerspring mattresses have steel coils to make them sturdy. Foam mattresses are safer for infants to sleep on as they're firm. You should also ensure that the mattress is GreenGuard Gold certified so that you don't expose your child to harmful levels of off-gassing, VOCs.
How Tight Should an Infant Mattress Fit?
There shouldn't be any gaps between the sides of the crib and the mattress. Do the 2-finger test to be sure about it. If you can fit more than 2 fingers between the mattress and the sides of the crib, it's too small and poses a risk to your child.
The sheets must also fit securely so that the baby doesn't manage to pull the edges up. There should be nothing in your infant's crib, except for stuffed animals, blankets, pillows, and other toys. Don't leave anything hanging over the crib, which the baby can easily pull down.
Key Features for a Good Mattress for Infants
There are several qualifications you can use to judge if a mattress offers a suitable sleeping surface for your baby, and we're going to get into them right now.
Ease of Cleanliness
You know that it's bound to happen, the blowout, which is going to leave a mess everywhere. But there's something worse than the blowout, the staining, which will ruin your brand-new mattress. You can't stop it from happening, because your baby has no control over their bladder as an infant, which means that you must buy a mattress that is easy to clean. Cloth covers are the worst ones to clean up and vinyl covers are the easiest to clean up, and the ones in the middle are the removable covers. It may seem like a good concept, but sometimes replacing and removing covers is harder than it seems. Vinyl covers are the easiest to clean because the liquid doesn't go through the material, and you can clean it with a sponge and some soap.
Breathability
You need to take the breathability of the mattress for your infant seriously because when it gets too hot in the room, you don't want your baby to overheat and sweat. A lot of mattress manufacturers claim that their mattresses come with temperature regulation features, but not all of them have it. Fortunately, you can check the breathability of the mattress by performing a simple test, by taking a heated sock and a temperature gun, and time how long it took to get down to regular body temperature. Most mattresses will take between 20 to 25 seconds. Mattresses that were made of cloth managed to retain more heat than vinyl ones. The best ones to purchase in this respect are memory foam mattresses.
Comfort
Comfort is also important in a mattress for infants, and it becomes a major issue for most babies, but babies in general will fall asleep anywhere if they're tired enough. Most of you may have witnessed babies falling asleep on a blanket on the floor, or on the recliner chair, proving that babies can sleep just about anywhere. However, when your baby gets old enough to start fighting off sleep because their mattress is uncomfortable, you'll understand the importance of comfort in a mattress for infants then.
Infants and babies require extra-firm mattresses, and this is where dual-sided mattresses are great because you can switch sides. When your child is ready to transition to the more comfortable toddler side, all you need to do is flip it over. Some mattresses will adjust to the child automatically, so when they get heavier, the mattress will get more comfortable.
Support and Firmness
When it comes to the development of the baby, you want to get your hands on a crib mattress that offers ideal support to the baby. One of the main reasons for that is to reduce the risk of SIDS, which is known as the 'Sudden Infant Death Syndrome". Most cases of SIDS were caused by the infant suffocating on their side, or it was because of overheating, getting stuck face down, or other causes. If the mattress doesn't offer proper support, there's a risk that the baby will roll over onto their stomach and not manage to get back over, as the mattress has indented under them. Therefore, make sure to check the support and firmness of the mattress before getting one for your infant.
Foam or Spring Mattresses?
There's more than one type of mattress material available in the market, and not all of them are going to be made from sub-standard cotton that crumbles after a couple of years. There are two main types of material used in mattresses for infants, and these are innerspring or foam. So, which one is the better choice? We'll answer that question for you below:
Foam Mattresses
Foam mattresses are the most popular choice when it comes to mattresses for infants, because they are affordable, and they don't have anything fancy going on with them. They are made from standard polyurethane unless it's GreenGuard certified, CertiPUR-US certified or organic.
Firmness
Foam mattresses aren't usually firm, as they tend to be squishy, and ideally, you want a mattress that is resilient when you press your hand into the mattress. If you want to buy a foam mattress you need to ensure that they are no more than 6-inches thick, based on the safety guidelines of crib mattresses. You also want to ensure that the surface isn't too soft as it can conform to the baby's shape, which increases the risk of SIDS for the infant.
Edge Support
Foam mattresses tend to come up short in the edge support department, and the main reason for that is mainly because the mattress is too small for the crib. You can figure out the edge support by performing the 2-finger test and get a good idea about edge support. If the mattress is too small for the crib, and the baby rolls to the edge, the edge can fold, and trap your baby between the mattress and the crib, which poses the risk of the infant being suffocated.
Durability
In terms of durability foam mattresses can withstand a lot of beating over the years, and with significant wear and tear may fall apart or leave indents. Therefore, it's important that you look at the durability of the mattress, and go for mattresses that have higher density since this keeps the foam intact for longer and protects them from indenting for several years.
Innerspring Mattresses
Innerspring mattresses aren't the most popular types in the market and aren't preferred over foam mattresses as they are more expensive and heavier. The coil springs inside the mattress are the reason they are heavier, but the more springs the mattress has, the firmer it's going to be. Most innerspring mattresses also have border wire, which is in place to keep the edges from falling apart. Here's what you must look for in innerspring mattresses for infants:
Firmness
The firmness of innerspring mattresses depends on the number of coils that are inside the mattress and the thickness of the gauge steel. For instance, a mattress with 150 coils with the same gauge steel as a mattress with 250 coils is going to be less firm. If the 250 coils are made from a higher gauge or thinner steel, it could lead to a difference in firmness. The firmness of the mattress can also be changed by other materials that are inside the mattress with the coils.
Edge Support
Most innerspring mattresses offer outstanding edge support, and that's mainly got to do with the fact that the edges are wrapped in a coil so they don't give way and other parts of the mattress remain sturdy. That's a great feature of innerspring mattresses since it adds durability and quality.
Durability
All mattresses are going to take a beating over the course of time from your baby, and it's going to be subjected to all kinds of horror, like pooping, accidents, and spills. The only flaw with these mattresses is that they can be difficult to clean unless they are vinyl.
Frequently Asked Questions
Do I need a crib mattress for my infant?
You need a crib mattress for the safety and health of your baby. Most parents use bassinets or sleep with their babies, but these aren't the safest sleeping options for babies. Remember that babies require firm support when sleeping for a healthy spine, bone, and body development. So, when your baby grows into a toddler or reaches 35-inches, you'll have a wider range of mattress options to choose from.
Can I use a second-hand crib mattress?
Buying a second-hand crib mattress is going to be cheaper, but it isn't the safest option. That's mainly because a second-hand crib mattress is going to have sanitary concerns like stains, or trapped mold, or mildew. Also, over time a used mattress isn't safe because of shrinkage or worn-out springs. You should also remember that older crib mattresses may not fit the standard-sized cribs in the market today.
How long does a crib mattress last?
On average, a crib mattress may last between 3 to 5 years depending on the proper use and condition of the mattress. The average lifespan of a crib mattress depends on whether it's mold-resistant or waterproof. It also depends on the material of the mattress and regular maintenance like using a proper crib cover and cleaning stains.
What are the best crib mattresses to buy right now?
Look for crib mattresses that are certified and specially designed to keep the baby safe during sleep. Organic mattresses aren't the best, but they do have better materials that help reduce allergy symptoms with environmentally-friendly and chemically sensitive materials.
Look for crib mattresses that are CertiPUR-US certified, which dictates that they have no lead, flame retardants, mercury, or other harmful ingredients. These mattresses are tested to be durable. You should also buy crib mattresses that are GREENGUARD Gold-certified since they meet the special requirements for fewer harmful chemicals and VOCs.
Summary
Everyone is familiar with the famous phrase 'sleeping like a baby', but that's not always the case, especially when your baby starts growing into a toddler and moving around in the bed. If you're lucky that your baby sleeps in their own crib, you want to be completely sure and confident that your baby is safe and comfortable.
Choosing the best mattress for your infant can be a challenging task, especially if you're buying one for the first time. There are several things you must keep in mind when shopping, but it doesn't hurt to ask and gather recommendations from people you trust and know. As always, make sure that you compare all the features, and the pricing so that you end up making the right choice.
So, give yourself peace of mind and get your baby a firm, safe and comfortable bed by buying the best crib mattress for your infant.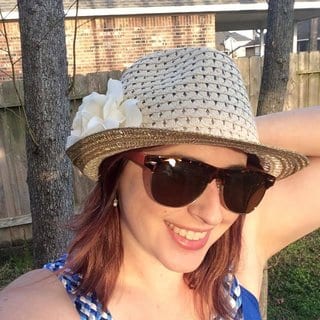 Head of Content at Sleepedia
ABOUT
Lauren is Sleepedia's Head of Content and is a certified sleep therapist who loves her sleep. Lauren helps people to get back to those deep, dream-filled nights they once had by helping to identify problems with their routine and sleep setup. Whether it's a mattress or pillow, Lauren researches the best products in the industry to provide you with an in-depth review of everything you need to know to encourage your buying decision.