Best Mattress for Kids [Review] in 2021
Last Updated on November 27, 2020
written by sleep expert Lauren Hall
See full list of products
Find the products quick - here are the review winners
You want the best for your children. Every long-term product you purchase for them is usually carefully picked and compared with other options, and mattresses are one of those types of products. Your kid wants comfort and needs support for healthy growth, and you want a mattress that will last a decent amount of time and can handle your child's appetite for rowdiness. We've put together a guide for the best mattress for kids to help you find the perfect match!
We've spent the time researching so you don't have to:
Our Selection Of The Best Mattresses for Kids
Zinus Sleep Master Ultima Comfort Memory Foam Mattress
Many mattresses we'll be reviewing work equally well for adults, but the Zinus Ultima Comfort is better suited for children. It comes in 6", 8", 10", and 12" options, and we'll be focusing on the 10" model, which is what we recommend for kids. However, you can easily choose from the other mattress thickness options as well based on this overview, as they contain the same materials and are made the same way, maintaining the same ratio between layers. The mattress provides the amount of comfort you would expect from any standard memory foam mattress. In terms of firmness, it falls squarely in the middle, so it's good for children who need a balance between firm and plush in order to get comfortable.
Read more
Some sleepers may feel that they sink in too much into the mattress, though others may like that aspect. Off-gassing smells should fade within 24 hours, but you can leave the mattress airing out for up to 3 days if you prefer. Do note that the mattress will need 24 hours to expand to its full size upon delivery. The Zinus Sleep Master Ultima Comfort Memory Foam Mattress has a 10-year warranty. It does not have a trial period, but you can return the mattress within 30 days for a refund with a small fee.
Can provide enough support for therapeutic back and joint pain relief.
CertiPUR-US certified (contains no harmful chemicals, flame retardants or compounds)
10-year warranty and 30-day refund policy
Not supportive enough for stomach sleepers

Latest Deal: Zinus Sleep Master Ultima Comfort Memory Foam Mattress
The Tuft and Needle mattress is an all-foam mattress designed for all sleeping positions. It isn't made from memory foam or latex, instead of using a proprietary foam. The mattress offers good, even support – even on the edges of the bed – and keeps spinal alignment in a good position. It has a high level of support and can easily provide that needed aspect to any growing child. All foam used in the mattress is also CertiPUR certified to meet strict performance, health, safety, and environmental standards. The mattress comes with a 100-night trial period and a 10-year warranty, and retails for $325 for a Twin, $375 for a Twin XL, and $475 for a Full.
Designed for all sleeping positions

Offers good, even support for a growing child

Will not release harmful emissions and is safe for children with asthma

Not optimal for side and stomach sleepers
Latest Deal: Tuft and Needle Mattress
Leesa is a well-known bed-in-a-box brand, and at present only has one model of mattress released. It is known for being comfortable to use for all sleeping positions, even for most stomach sleepers.  In terms of comfort, the mattress has a medium firmness with a slightly firmer tilt, so it is suitable for most sleeping positions. Fussier stomach sleepers may want a firmer mattress, but overall the Leesa should be enough for most stomach sleepers. It has limited motion transfer and a good bit of bounce. The mattress offers great pressure relief and support and has excellent weight distribution, meaning there is little to no chance of pain from pressure points, even for side sleepers.
Read more
It offers good edge-to-edge support, too. It works well for those who tend to move around a lot in their sleep, so if your kid is a rowdy sleeper, this mattress will give them the support they need.
The mattress is CertiPUR certified to not use harmful chemicals or substances. It has a 10-year limited warranty and a 100-night trial program.
Leesa also has a program whereby it donates one mattress to those in need for every ten mattresses sold, so you can support this effort if you choose this mattress. However, it can be a little expensive for those on a budget. 
Comfortable for all sleepers
Limited motion transfer and excellent weight distribution
Edge-to-edge support for children who move around a lot in their sleep
Latest Deal: The Leesa Foam Mattress
The Signature Sleep Contour 8
Signature Sleep is a brand that consistently puts out therapeutic memory foam mattresses at a low price. The Signature Sleep Contour 8 is designed for those with back pain, but it is great for kids who need a little extra support and pressure relief.  The mattress is designed to be reversible, so you can flip it over to increase the mattress' longevity and prevent sagging. Try doing so every 6 months, or if your child tends to really bounce on the bed, every 3 months.  The mattress has a medium firmness that is good for all sleeping positions, even side and stomach sleepers who need vastly different levels of softness.
Read more
The coil system makes up for the lack of temperature regulation features, so the mattress does not sleep hot. It also has excellent motion isolation and a good amount of bounce. In terms of support, it offers above-average support for a growing child thanks to the strong coils and the foam toppings.
The Signature Sleep Contour 8 mattress meets flammability standard 16 CFR 1633 and is CertiPUR certified to be made from safe materials, without harmful chemicals. The mattress comes with a one-year limited warranty, which is disappointingly short but expected at this price point. 
Great for kids who need extra back support

Reversible prevent to sagging and increase longevity

Medium firmness for all sleepers

CertiPUR certified: Not made from harmful chemicals

Comes with only a one-year warranty

Latest deal: The Signature Sleep Contour 8
Nest Bedding Love & Sleep Mattress
This mattress is affordable and well-made, with a focus on providing memory foam benefits without the drawbacks that typically come with it. The mattress is 10" in height and has a fairly simple construction. For comfort, you can choose between firm and medium options. We recommend the medium for better comfort for your child. Even if they sink in, they won't feel stuck in the mattress, like some memory foams can make a sleeper feel. Of course, if your child is a stomach sleeper, they should go for the firm option. The mattress has decent motion isolation and edge support, and all in all is relatively supportive. For more support, go for the firmer mattress.
Read more
The mattress is GREENGUARD Gold certified to be made from safe, healthy, and environmentally friendly materials for your peace of mind.
Has edge support to prevent sleepers falling out of bed

GREENGUARD Gold certified

Comes with only a one-year warranty

Latest deal: Nest Bedding Love & Sleep Mattress
Best Mattress For Kids Buyers Guide
It naturally goes without saying that the mattress you purchase for your child should be the right size for them, but there are a few more factors that go into determining what size to get.
Larger sizes are more expensive but will likely last your child longer, while smaller sizes are cheaper but can be outgrown quickly. There are three typical children's mattress sizes. Here's a rundown of what each has to offer.
Also known as a single bed, this is the most commonly used mattress size for kids. They are 38" x 75" in size and are great for kids who are under the age of 12. This size is the least expensive of the options offered, and they're great for small rooms and spaces, making them a top choice for many parents.
However, they are very soon outgrown, and most teenagers cannot comfortably use the bed without it feeling a little too small.
If you're purchasing this for a very young child, then they will likely get enough use out of it to justify the purchase, and it will be ready for replacing once they have outgrown it. We wouldn't recommend getting this for a kid who is in their preteens.
This bed is not that much different from the Twin size, only adding on five inches to make total dimensions of 38" x 80". Usually, these aren't that much more expensive than Twin beds and can often be used for much longer periods of time.
Once again, your child could potentially outgrow this size and want a bigger one as they grow older, but if their room is small and you need a budget-friendly, space-saving option, it works.
In fact, most people can use a Twin-XL size well into adulthood, even though they acknowledge that a larger one would be more comfortable.
This mattress is likely the best option for a child if it's within your budget. The bed is 54" x 75", meaning it is nice and spacious to accommodate your kid's growth.
It leaves enough space for you to sit next to them in bed when tucking them in, and if you have two very young kids who are sharing a bed until they're a little older, it's also a viable option.
Of course, these are more expensive options, but if you choose a properly durable and good quality mattress, it can last your child all the way until their college years, and even beyond, depending on when it is purchased.
Comfort is incredibly important in a mattress, especially one for kids. When they are younger, they will likely be pickier about the feel of the mattress they sleep on, and as they grow, they will likely spend fewer hours sleeping and need all the comfort they can get for a good night's undisturbed sleep.
Studies have shown that quality of sleep and length of sleep has a big impact on academic performance in children and teens, which make ensuring proper comfort even more important.
Lack of sleep has been proven to lead to hyperactivity, emotional behavior, tantrums, clumsiness, and lack of focus on children, and an uncomfortable mattress can lead to poor sleeping habits.
So what kind of firmness level will offer the best amount of comfort for your child without compromising other important factors, like support and safety? In order to understand this, you need to know what Indentation Load Deflection, or ILD, is. ILD is a method of measuring firmness.
It is determined based on the number of pounds of pressure that is needed to invent a 4" piece of material by 25% with the use of an indentation measuring 50 square inches.
The concept itself sounds complex, but essentially it refers to how much weight a mattress can stand before it indents and conforms to weight. All you need to know is that the lower the ILD, the softer the mattress. Now that that's out of the way, let's consider the kinds of firmness to go for.
This refers to soft mattresses with an ILD of 25 lbs. or less. They're not typically recommended for very young children or toddlers, as too much easy indentation and sinking can pose a suffocation hazard, but are good for older children who are heavier or like to sleep on their sides.
These mattresses are hardy and have an ILD of 31 or higher. This typically means less comfort and more support for most sleepers, but it can be a great option for children who like to sleep on their stomachs.
Serving as a middle ground, these mattresses have ILDs of 26 to 30 lbs. This is typically the easiest and safest bet, as it forms a balance between two extremes, providing enough comfort and support for most individuals.
Depending on your child's preferences and favorite sleeping position, you can skew this firmness to be slightly firmer or softer and opt for a medium firm or medium plush options.
Supportive mattresses are highly important for everyone, but especially for growing children. A mattress that offers proper support will ensure good spinal alignment, promote better growth, and ensure better health.
A mattress needs to support your child as they sleep – especially in the position they sleep most in – and should reduce pressure points and alleviate stress on areas of the body where weight is concentrated.
As your child gets older, bring them along on mattress shopping trips and have them test the mattresses out to see which ones feel and work best for them.
Ask your child how they typically sleep – on their side, back, stomach, or a mixture – and have them tell you about any areas that they may experience aches or pains after sleeping. This will help you and your child choose the best option for their mattress, with the right amount of support.
When you buy a product for your child, you want peace of mind to come with it.
While you don't necessarily have to opt for organic or natural products only, it's important that the mattress you choose does not make use of harmful chemicals, retardants, adhesives, or volatile organic compounds, which can all release off-gassing emissions that can cause health problems.
Off-gassing itself is not harmful, but if that is accompanied by bad emissions, it spells bad news. To be on the safe side, when opting for foam mattresses, go for ones with CertiPUR or similar certifications.
In addition, GREENGUARD is a certification that many parents look out for when purchasing mattresses for their kids. These certificates prove that the product meets or exceeds emission limits and has passed strict, rigorous tests to ensure that it is safe for indoor use.
Types of Mattresses
Memory foam is great for both comfort and support. It conforms to the body and responds to pressure, providing a nice cocoon for sleeping in. It also has better motion isolation and weight distribution, which is useful for children who are sharing the bed with siblings.
On the flip side, memory foam tends to sleep hot, which means you'll need to ensure that a memory foam mattress you want to buy has temperature regulation features implemented.
In addition, some memory foam mattresses that are too soft and have too slow of a response time can cause a "stuck" feeling when the sleeper switches positions but the mattress has not yet adapted to it.
Not everyone will like this slow memory foam feel, so if possible, have your child test out a memory foam mattress to see if they like it.
If you are going to purchase a memory foam mattress, try to go for one that has CertiPUR or GREENGUARD certifications. Cheaply made foams can often use harmful chemicals and cause unsafe emissions, so these certifications are highly important.
Innerspring mattresses are favorites among parents, mainly because they're very durable, and we all know how much damage kids can do to a product!
They also have a nice bounce that many kids enjoy, and they're known for having great support. There are two kinds of innerspring mattresses you can choose from.
These coils are padded directly into the mattress in one go. This kind of mattress is inexpensive and works well for those on a budget.
The coils are not as durable and can wear out more quickly, and if your child is heavy, then chances are it won't last as long as you'd like. They do work well as short-term mattresses for your child when they are younger, and you can switch it for a newer and more updated mattress as they grow.
A pocketed coil is usually the better option for mattresses, as they are wrapped individually and are independent of one another, making them a great, modern twist that solves the problems of traditional spring mattresses.
They have decent motion isolation, better contouring of the body, a lot of strength to them, and higher durability, but they also cost quite a bit more.
Latex materials share some features with memory foam mattresses, but with a bounce and without the slow response time. They are usually very durable and supportive, which make them great picks if you want the mattress to last a long time.
The downside is that latex mattresses can be a hit-or-miss in the market, as they're not widespread, so be sure to properly examine the specifics of mattresses before purchasing.
Admittedly, few parents consider air mattresses for their children, but inflatable mattresses offer good amounts of comfort and are very convenient to use.
Simpler, fully air-filled mattresses are not meant for permanent use, but some modern versions of air mattresses are not necessarily bad options.
Unfortunately, they can also lack durability, and may begin to sag or have difficulties retaining air as time goes on. They may also not be able to stand up to your child's rowdiness, so you may want to leave out air mattresses until your kid is older and out of the destructive years,
Hybrid mattresses or any kind of mattress that combines more than one of the aforementioned types are great because they make up for the weaknesses in certain mattress types and form a balance between them.
They are great compromises between the kind of mattress your child might want and the kind of mattress you know would last the longest.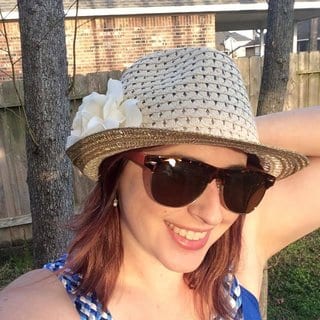 Head of Content at Sleepedia
ABOUT
Lauren is Sleepedia's Head of Content and is a certified sleep therapist who loves her sleep. Lauren helps people to get back to those deep, dream-filled nights they once had by helping to identify problems with their routine and sleep setup. Whether it's a mattress or pillow, Lauren researches the best products in the industry to provide you with an in-depth review of everything you need to know to encourage your buying decision.