Sleep Number C2 Review – Is This The Right Model For You?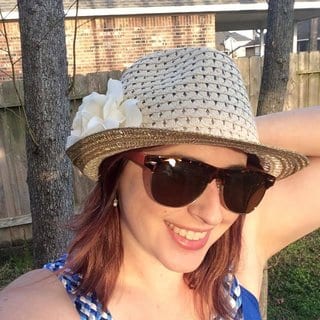 written by sleep expert Lauren Hall
Sleep Number C2 Bed Review
The Sleep Number C2 is one of Sleep Number's well-renowned adjustable air chamber mattresses. It is a pretty basic mattress without a lot of extra features, so it's fairly simple and straightforward to own. But is it right for you? Allow our Sleep Number C2 review to help you decide!
The Number C2 can be considered one of the most basic mattresses that the brand has to offer.
It does not have foam in it, meaning it doesn't require rotation, and it is relatively inexpensive when compared to other similar mattresses from competitor brands and other models from Sleep Number. The mattress has a detachable top layer.
However, it is not recommended that any part of the mattress is removed or separated. It is also generally not recommended that any part of the mattress is washed with water or by machine, so you may want to look into alternative cleaning methods, such as vacuuming.
You can also spot clean with mild detergent and sparkling water, after which you should lay the cover flat to allow it to air dry. The Number C2 comes in the following sizes and corresponding prices.
Twin (38″ x 75″)

Twin Long (38″ x 80″)

Full (54″ x 75″)

Double (54″ x 75″)

Queen (60″ x 80″)

King (76″ x 80″)

California King (72″ x 84″)

Split King (76″ x 80″)

FlexTop King (76″ x 80″)

FlexTop California King (72″ x 84″)
The mattress also has the following optional add-ons:
A FlexFit adjustable base that can be used to raise or lower the mattress as you see fit. You can also adjust to different areas of the mattress separately – so if you sleep with a partner, you can adjust each half of the bed to be the firmness each person desires.

The Sleep Number application, known as SleepIQ Tech, that records and monitors activity as you sleep to give you a comprehensive review of your sleeping habits.
This mattress comes with a non-prorated 25-year service warranty. However, if customer service representatives send out a technician to your home to fix a problem, they may still charge an additional service fee.
There is also a free trial period of 100 nights, but you can only return the mattress after 30 days. If you do return the product, you will not be refunded for shipping fees.
During the delivery process, you also have the option of paying an additional fee for direct home delivery and assembly.
Sleep Number C2 Upsides and Downsides
Sleep Number mattresses are known to produce little off-gassing odors, and in comparison, other air mattresses, supposedly have the better pressure relief and conforming abilities than other models in the market.
On the flip side, these mattresses are known for being more expensive than other similar models from other brands. They are also known for a lack of durability that causes them to deteriorate faster than most would like.
The air chambers can experience leaks and the pumps that supply air to them may malfunction. Despite the warranty, replacement and fixing costs for these problems can be quite high.
Construction
The Number C2 is eight inches thick and does not have any foam layers, unlike some of the other mattresses in Sleep Number's Classic Series.
The mattress is fashioned from a basic rayon and polypropylene fabric blend. Its topmost layer is a soft zip-off layer that could arguably act as the mattress's cover, and within this layer, soft fiberfill is sewn in.
Beneath this top fiberfill layer is the mattress's core, which consists of either one or two air chambers, depending on the size of the bed you've purchased.
Beds that are meant for two sleepers and above have two separate air chambers. These chambers are fully adjustable, allowing users to control their firmness or softness.
Comfort
Although the Number Classic line of mattresses is designed to have adjustable firmness levels, the C2 is perhaps the firmest overall of the brand's products.
This is due to the lack of any foam filling inside the mattress. This fact also means that you'll have to expect less overall cushioning and pressure relief.
With that being said, the softness of the mattress can be changed. This is done via the air chamber cores in the base of the mattress and is also what the band's name refers to. Your "sleep number" is your preferred firmness setting.
To find it, lie on the bed normally and use the remote that comes with the mattress to adjust the feel of the mattress. The air chambers will inflate and deflate as needed to provide the correct softness. Once you've found the firmness that feels best for you, the number on the remote is your sleep number.
Number C2 mattresses in sizes meant for two or more people have the brand's DualAir™ adjustability feature. What this means is that there are two separate, independent air chambers in the bed, with one on either side.
The feature allows users to adjust the firmness of each side of the bed differently, which makes it a good option for those who sleep with a partner.
This mattress is also known for having good edge support, so if you share the bed and find yourself winding up at the corners of your mattress often, the C2 will ensure that you don't feel too uncomfortable or out of place.
There is also little motion transfer on this mattress, so if you're easily disturbed by movement, you won't have that issue here. I hope you like our Sleep Number C2 Review and here are some pros and cons.
You Will Like This Mattress If…
You're a back sleeper – The natural firmness of this mattress makes it a more comfortable option for back sleepers.
You sleep with a partner – This is because you can adjust both sides of the mattresses individually to fit each person's preferred firmness.
You want a Sleep Number mattress on a budget – Sleep Number C2 is the least expensive of the brand's options and won't break the bank.
You want extra comfort on a budget – You will still save cash by purchasing this mattress on its own and buying a 3-inch mattress topper of your choice – it might even feel like a far more expensive mattress that way!
You generally like firmer mattresses – As we've said, this mattress is fairly firm and is the firmest out of Sleep Number's line.
You like the technology of it – If the idea of being able to adjust your bed's feel with a few pushes of a button appeals to you, then you'll probably get a kick out of this mattress.
You Will Not Like This Mattress If…
You're a side sleeper – Despite its adjustability, most may still find the mattress to be too firm to sleep comfortably on their sides, especially on the shoulders and hips.
You are of a heavier weight – The mattress does not have a foam filling, meaning it has poor cushioning and pressure relief in comparison with a thicker mattress with some kind of foam.
You prefer a simpler sleeping experience – Sleep Number mattresses require that you discover your own "sleep number" – basically, your preferred firmness – with an application or with a remote. You might also need to purchase specific kinds of bases in order to support the mattresses in the best ways.
You're on a tight budget in general – Sleep Number mattresses are far from being the cheapest air mattress brand in the industry.
The Feel
The c2 mattress is on the firmer end of the Sleep Number scale, primarily because it does not come with a Comfort Foam cover. Another way to understand firmness level is by looking at the model number. The higher the number, the more cushion and thicker the layer each mattress will have.
If you like things on the softer end, then you may want to consider buying a separate mattress pad to add some additional cushioning if you prefer a softer or more plush sleeping surface.
If you share a bed or just find yourself rolling close to the edge, the c2 ensures you'll be supported and won't feel like you're about to tumble off. That's because the c2 is also known for having great edge support due to four foam border walls that are part of the bed.
The Company
Founded in 1987, Sleep Number was once called Comfortaire Corporation before it was acquired by the public company Select Comfort Corporation and renamed Sleep Number.
Even though Sleep Number is owned by a large, public corporation, it still retains that feeling of a personal and relatable brand, focusing on individual needs and personalization for their customers. In addition to mattresses, Sleep Number sells sheets, mattress pads, pillowcases, pillows, and more, including nightstands.
Frequently Asked Questions
Is the Sleep Number c2 worth it?
This model can be great for an individual or couple who want the benefits of an adjustable Sleep Number bed but don't want to spend over $1,000 on a mattress. However, it has the least cushioning and can be too firm for those who sleep on their sides.
How many years should a sleep number bed last?
The expected lifespan of a Performance series mattress from Sleep Number is about seven to eight years, which is slightly below-average for airbed models. Foam degradation and/or leaky chambers are the two most common issues to befall a Sleep Number bed.
What is the difference between c2 and c4 Sleep Number beds?
The c2 model is the only bed that doesn't have any comfort foam layer above the airbed while the c4 has a foam comfort layer that is 1.5 inches thick. The c2 is great if you want a cheaper option or have back pain whereas a c4 may be for you if you want that extra layer of comfort or are on the heavier side.
Summary
Overall, c2 is a great bed choice if you want a really firm bed. they are typically great options for side or back sleepers. Plus if you're looking for something that's adjustable and affordable, this might be a good fit. It's especially good if you sleep with a partner who has different sleeping preferences.
So, good luck with your search and be sure to consider a c2 because they really do live up to the hype.
Sleep tight!
Related Post: Best Memory Foam Mattress [Review]