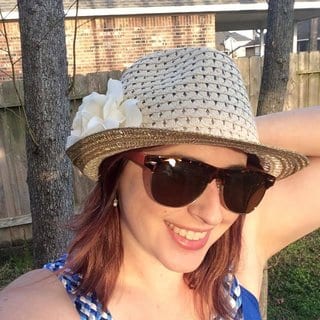 written by sleep expert Lauren Hall
Sleep Number C2 Vs C4 Review
Sleep Number is a mattress brand that has released a fair few adjustable air mattresses in their time, ranging in price from reasonably low to decently high. The C2 and C4 models in the Sleep Number range are the first two to be released in their Classic Series.
There is not a tremendous amount of difference between them, but there are some slight changes in each that may make it difficult to decide which option is better for you. We've compiled some information to help you make that decision in an informed way. Enjoy!
 So, let's find out who wins when you compare sleep number C2 vs C4.
Similarities
The mattresses are both made from a soft and comfortable rayon and polypropylene blend knit fabric.
Both mattresses are relatively firmer than the other mattresses in the Sleep Number line due to construction – but this firmness can be adjusted.
Both mattresses make use of DualAir Adjustability, meaning you can adjust the firmness and the softness of the mattresses as much as you like – from sink-in soft to rigid firm.
The top layers of the mattresses can be removed or put on with a simple zip mechanic and is has, sewn into it, a soft fiberfill material.
Both mattresses come in a wide variety of sizes, including a FlexTop model.
Both mattresses have the following optional add-ons:
A FlexFit adjustable base that can be used to raise or lower the mattress as you see fit. You can also adjust to different areas of the mattress separately – so if you sleep with a partner, you can adjust each half of the bed to be the firmness each person desires.
The Sleep Number application, known as SleepIQ Tech.
Neither mattresses should have been separated and no parts should be removed for washing purposes, and generally, you are not recommended to wash any areas of the mattress. You can, however, spot clean with mild detergent and sparkling water, after which you should lay the cover flat to allow it to air dry.
Both mattresses have a 25-year service warranty. However, if customer service representatives send out a technician to your home to fix a problem, they may still charge an additional service fee.
Differences
The Sleep Number C2
Features and Specifications
The C2 mattress is eight inches thick.
No mattress rotation is required as there is no foam inside the mattress.
A queen-sized C2 mattress is $899.99.
Comfort and Firmness
 The Sleep Number C4
Features and Specifications
The C4 mattress is ten inches thick.
A queen-sized C4 mattress is $1,599.99.
Comfort and Firmness
The C4 mattress' cover is made from a plush, woven fabric that is an original design by Sleep Number. This design has been proven clinically to be good for back pain relief and to improve quality of sleep.
This mattress has a 1.5-inch layer of polyurethane foam that is referred to as a Comfort Layer. Within the foam, there are three contour zones for comfort that are designed to fit the curves of the body at the head and neck, the back, and the hips, while relieving any pressure.
The C4 mattress is one of the firmer in Sleep Number's line – though not as firm as the C2 – because there is only one layer of foam between the top cover and the air chambers beneath.
In general, it doesn't matter what kind of sleeper you are because the C4's layer of foam and adjustability allows for a wide range of firmness.
Should You Buy The C2?
You should buy the C2 if…
You want a Sleep Number mattress without completely breaking the bank. The C2 is the least expensive mattress that the brand offers.
If you want extra comfort, you will still save cash by purchasing this mattress on its own and buying a 3-inch mattress topper of your choice – it might even feel like a far more expensive mattress that way!
You may not like the C2 if…
You sleep on your side.
You are of a heavier weight. Those of 300 lbs or heavier may feel unsupported by this mattress as it lacks the necessary cushioning and support that a few layers of foam would offer.
 Should You Buy The C4?
You should buy the C4 if…
You are heavier in weight. The C4 makes good on its promise to support up to 400 lbs on each side of the mattress. '
You like having a little extra comfort. Thanks to the foam layer that it has, the C4 is not just an air chamber mattress.
You move around when you sleep. The C4 has just about the right amount of comfort to support sleepers who sleep in a variety of ways.
You may not like the C4 if…
You are trying to spend a low amount on a new mattress and would expect a mattress of this price to come with more features for comfort. If you're on a tight budget, this mattress may not give you the best value for money.
You Could Buy Either, If…
You sleep with a partner. This is because you can adjust both sides of the mattresses individually to fit each person's preferred firmness.
You are on a budget. Both the C2 and C4 are some of the lower priced options in the Sleep Number range and are the best choices for someone who wants the Sleep Number experience without burning a hole in their pockets.
You generally like firmer mattresses.
You like the idea of being able to adjust the feel of your mattress at the push of a button or two.
You May Not Like Either, If…
You are heavier than 400 lbs. This is the weight limit for both mattresses per side, but even if you are lighter, you may feel like there is not enough support in the mattresses to give you the comfort you need.
You like memory foam mattresses. This goes without saying, but neither of these mattresses will offer you the same sleeping experience that a memory foam option would.
You prefer a simpler sleeping experience. Sleep Number mattresses require that you discover your own "sleep number" – basically, your preferred firmness – with an application or with a remote. You might also need to purchase specific kinds of bases in order to support the mattresses in the best ways.
Final Thoughts on Sleep Number C2 VS C4
So, now you know the pros and cons it's time for you to decide who wins between Sleep number C2 vs C4.
Both mattresses share similar features that make them great for couples and for those who generally like the idea of a firm but adjustable air mattress. However, the C2 is better for back sleepers on a budget, while the C4 is a good option for those who need a little extra comfort and support.
With any luck, you'll be able to choose the best mattress for your needs. So good luck and goodnight.
Related Post: Best Memory Foam Mattress [Review]