Best Mattress for Sex [Review] in 2021
Last Updated on December 8, 2020
written by sleep expert Lauren Hall
See full list of products
Find the products quick - here are the review winners
It goes without saying that your mattress should be comfortable and perform well for you, but that doesn't just apply to sleep. Let's check out the best mattress for sex on the market. Often times, a bed is where you are at your most intimate and where you share your space with a partner, and your mattress needs to be able to step up to the plate when that happens. But what differentiates an ordinary good one from a good mattress for sex? We've put together a guide to help you figure out what the best mattress for sex is for you!
We've spent the time researching so you don't have to:
Best Mattress For Sex (2020) – Buyers Guide & Reviews
This online bed in a box mattress is a unique part of the mattress market because it has an unusual material used in its construction known as Avena. Avena is a modern material, a kind of polyurethane foam that is designed to be extremely durable and even more bouncy than latex. Naturally, this makes the material great for sex, as it can hold up to the challenge of supporting rough romps and also gives the right amount of bounce for momentum. 
The mattress' construction is made up of three layers.
The top layer on this mattress is the Avena foam layer, which is 2" thick. It is extremely responsive to pressure and allows for plenty of movement, so you can switch positions painlessly and comfortably without feeling stuck. This kind of foam is also known to be quite cooling and has plenty of holes in its top and an eggshell design on the bottom that help with temperature regulation, which can help keep you cool during sex.
Read more
This layer is also 2" thick and is made from memory foam. This allows for better comfort and pressure point relief and will provide just enough contouring technology to keep your body and the body of your partner supported during the deed. While memory foam has a tendency to feel too warm and could overheat during lovemaking, because it is placed beneath the Avena layer, it is likely to maintain a good temperature throughout. You also will likely not experience a "stuck" feeling commonly associated with the lack of responsiveness of memory foam – once again, this is thanks to the topmost Avena layer.
The foundation of the Leesa mattress is 6" thick and manufactured from high-density polyfoam. It provides enough support to the upper layers, helps it keep its shape without sagging, and adds some durability to its structure. The mattress' cover also has its benefit. It's soft and comfortable and made from a breathable polyester blend that adds to the cooling airflow that can help regulate temperature during sex. It is also quite thick and durable to withstand some abuse if needed. Leesa mattresses are of an above-average firmness and have a very quick response time and a high amount of bounce, and these are characteristics you will probably want in a mattress for sex.
The mattress also allows for even pressure distribution so you won't feel pressured pain while lying on or moving around on it, and it has decent edge support. On the flip side, the Leesa isn't a great option for those who prefer softer, plusher mattresses over firm mattresses, and it does give off a strong off-gassing odor when it first arrives and needs to be aired out before the smell goes away. On top of that, if you're an innerspring lover and don't like memory foam but hope the Leesa will be a good compromise, it likely won't offer you the transition you're looking for, as Avena feels and responds differently to innerspring. The mattress comes with a 100-night trial period, so you can always give the mattress a try and see if it works for you. It also has a 10-year warranty. 
Made with modern materials
Delivered in a box for easy transportation
Allows for even pressure distribution 
Better options available on the market if you prefer a softer mattress
Latest deal: Leesa Box Mattress
Classic Brands Cool Gel Memory Foam and Innerspring Hybrid 14-Inch Mattress
This online-sold mattress is great if you're one of that 68 % of people who think innerspring mattresses are the best for sex – it's a quintessential modern product that maintains the familiarity of the original. It's one of the few online-only innerspring mattresses in the market and has a lot to offer in terms of both sleeping and sex. The mattress comes in with the option to add an adjustable bed or a platform bed to compliment the huge 14inch depth. This mattress is made up of multiple layers, but the combination of innerspring paired with a gel layered memory foam makes this one of our favorite choices for sex.
Elegantly detailed quilted euro top knit cover
Gel-infused memory foam layer draws heat away from the body
The mattress is shipped compressed, rolled and boxed
The mattress has a damn good memory if you don't move it often
Latest deal: Classic Brands Gramercy 14-Inch Mattress
CushyBeds 4-Layer Latex Memory Foam Mattress
This bed in a box mattress is a good mix of latex and memory foam, meaning it has some plus points in terms of sexual activity. The latex can provide the bounce and response that memory foam misses, while the memory foam supplies pressure point relief. This combination does sound like a good match for a mattress for sex, and hybrids are generally good balances that can even out the flaws of different kinds of mattresses.
The 10" thick CushyBeds Hybrid's construction is, as its name suggests, made up of four layers.
This layer is a 1" layer of graphite-infused Talalay latex. Talalay latex is molded latex foam rubber produced in a mold and cured with carbon dioxide, and it is known for its great responsiveness and bounciness, which makes it easy to get a rhythm going during sex. The latex also contours to the body's shape to reduce pressure and relieve tension. The graphite infusion on this layer is designed to help absorb heat from the body and disperse it, cooling both your body and the mattress as a whole. This might help you feel less overheated and sweaty during sex.
Read more
This layer is made from 1" gel swirl memory foam that maintains the mattress' durability. It provides extra support and is great for rougher romps, ensuring that the mattress can stand up to the challenge. Being gel-infused, it also helps with cooling properties and keeps the lower memory foam layer from overheating.
This layer is made from 1" 4.0 Visco memory foam that is well-ventilated and breathable, and it is also meant to improve durability. This memory foam is also specially designed for edge support, so you can have fun on all sides of the bed without worrying about tipping over. It provides a little-added firmness and support, too, which balances out the top latex layer well.
This support base is 7" thick and made from high-density polyfoam for added support and contouring to the body. It is intentionally made to be a lot denser and thicker than other standard foundational mattress bases so that the rest of the bed has more support. This allows for sturdier durability and provides a good base for a mattress that will see a lot of regular sex; you can feel a little safer and trust the mattress to hold up well.
It's also worth mentioning that the CushyBeds Hybrid has a removable and washable cover, which isn't very common in the mattress market. This gives it extra sex points because you can easily clean off any mess that happens during your intimate activities without worrying about damaging it. The mattress limits motion transfer when sleeping but bounces well during sex, and is relatively firm without being hard. However, despite its claims for edge support, the actual edge support on the mattress is somewhat debatable and depends on your weight and body frame.
Interestingly, the sides of the bed are very firm and can be almost uncomfortable, which makes it a pity that it doesn't have better support in those corners. With that being said, the mattress' center should cater to anyone's weight and provide enough support to prevent sagging or sinking, meaning it's a durable mattress that can withstand rough play. The bed's make means that it produces very little noise, making it a great option for those who want a little more discretion, or just for those who can't stand the incessant squeaking that might come with sex on a noisy mattress. The mattress is also CertiPUR-US certified. Be aware that the bed may have a strong off-gassing odor, to begin with, and that it takes a longer time than with most mattresses to go away, which can be off-putting. 
Combined latex and memory foam perfectly
A super cool sleep experience
Removes any pain when having back problems
Can take some time to expand to normal size
Latest deal: CushyBeds 4-Layer Latex Memory Foam Mattress
Nest Bedding Love & Sleep Mattress
Memory foam mattresses aren't the best kinds of mattresses for sex, seeing as they absorb all movement and are slow to change shape, and can even overheat if not made to counteract that issue. The Nest Bedding Love and Sleep Mattress' aim is to be everything a memory foam mattress is without the drawbacks, making it one of the best possible options for a foam feeling mattress that is still great for sex. The mattress is made from three layers, but we're including the cover as an added fourth layer because of its interesting properties.
Read more
This cover is made of a special phase change material, which means that it regulates temperature to keep you cool as you sleep. This will supposedly also apply to sex, so you're less likely to overheat while doing the deed. The cover is only 1" thick, so it's quite thin and breathable to help with the rest of the mattress' cooling. It is also very stretchable, so it can be pulled at and bunched without deforming and will still spring back to its initial shape, so you can abuse it however you like.
This top comfort layer is made from 3" of Energex foam. What, exactly, is Energex foam? It is the brand's take on memory foam mattresses, instead of being more of a blend between that memory foam and a latex foam feel. This allows it to be soft and relieve pressure by conforming to the body like memory foam does, but it also has a bounce to it and a very quick response time, so it's the perfect balance needed for enhanced but comfortable sex. The foam has a 2.8 lb. density, so it's decently durable and high density and won't get damaged easily, and this resilience is coupled with ease of movement around the bed for position changes.
This is the transition layer, and it consists of 1" of 1.8 lb. dense polyfoam. It's convoluted, meaning it helps provide better air ventilation for a cooler mattress that won't overheat the way most memory foam mattresses do. It does its job as a transition layer well, allowing for a good middle ground between the soft Energex foam and the firm support base, so you'll feel supported during lovemaking.
This foundation base is made from polyfoam of a 1.8 lb. density in a 6" layer. It is firm and provides a shape to the mattress' malleable foam form, adding support so you can go at it without worrying about tension or pressure points. It also adds durability to the whole mattress so that it can withstand years of sex without sagging or losing its shape. The mattress is good for stomach and back sleepers – and those who have sex in positions that mimic them – but is less advisable for side sleepers, as they may feel some pressure in their shoulder that isn't properly supported.
This, naturally, goes for sex positions too. Edge support on the mattress is certainly above average considering that it is a foam mattress, but there is compression when sitting on the corner of the bed. On the plus side, the mattress is incredibly low priced given what it offers, and even with that price, it is very durable and comfortable and is great for those who want the pressure relief of memory foam but don't want to feel stuck while having sex.
However, keep in mind that despite its bounce factor, the mattress is not anything like an innerspring mattress by far; if you don't like foam mattresses, you might not like this one. On the flip side, the mattress may have issues with motion transfer that will come up when it comes to actual sleeping comfort. While the issues are far from severe, a very light sleeper may be disturbed by their partner getting off or onto the bed while they're asleep. The mattress comes in two firmness levels, medium, and firm. We recommend the medium for sex because the firm version only has 2" of Energex foam follows by a whole 8" of a base, which makes it very firm and less conducive to intimate activities.
The mattress is compressed, rolled, and then shipped boxed from the factory.
More buoyant than memory foam
Latest deal: Nest Bedding Love & Sleep Mattress
Purple Full Mattress Hyper-Elastic Polymer Bed
Some may remember this extremely unique mattress from its viral marketing campaign where the mattress' spokesperson, who just so happened to be none other than Goldilocks herself. She dropped four raw eggs onto the mattress and showed that they did not crack, then demonstrated how the eggs broke on other mattresses.
Picking up the odd advertisement, unaffiliated YouTubers began testing to see whether the video had been faked, and they all found that it hadn't. So, we know this mattress can be trusted around eggs – and more importantly, that it offers a high amount of pressure relief and bounce – but how does it stack up in terms of sex? Apparently, it does pretty well! The construction of the mattress is quite unique and it may very well be the only mattress in the market with this sort of structure and materials. There are three layers to the mattress.
Read more
The comfort layer is made from a hyper-elastic polymer in a unique construction, which is the secret to the Purple Mattress' success, in a 2" layer. This polymer is set up in a grid format with plenty of air pockets. The grid structure makes pressure relief better and helps distribute weight better, so even if you're really going at it, you'll still feel supported and not feel the weight of pressure points. This works because the grid allows for columns of the polymer to support the body up to a particular threshold, after which it gives in and sinks gently in that particular area, relieving tensions and pressure. Meanwhile, the rest of the polymer remains firm and supportive. The air pockets made by the grid also keep it cool so you don't overheat during sex.
This transition layer consists of a 3.25" layer of polyfoam that has a density of 1.8 lb. This layer does what most other transition layers do: adds support and helps balance out the difference between the soft comfort layer and the firm base layer. Naturally, this adds more support during sex and makes the mattress more durable, even under years of intimacy.
This base layer is fairly simple. It's a 4" layer of 2 lb. density polyfoam that makes the mattress more durable, acts as a strong foundation, and provides support to the shape of the mattress so it won't sag, even if you have sex every day for years. The mattress has a cover made from viscose, Lycra, a polyester, so it is stretchy enough to withstand tugging and pulling without damage. It is also pretty breathable and thin so that air circulation can keep the mattress cool, and it is able to wick away moisture from your body so you won't be as sweaty mid-act.
The mattress is very bouncy and has a very quick response time, so it is a foam mattress with a great bounce that can really enhance sex and make a rhythm easier to fall into. The mattress is of medium firmness and has incredible pressure relief abilities – even side sleepers will not feel pain or tension from a long sleep on this mattress, and neither will anyone who has sex on their sides.
With that being said, sleepers may feel issues with motion transfer if they are light sleepers and may feel their partner get on and off the bed. The edge support in the mattress is also not as good as an innerspring mattress', but it is still of above-average quality. The mattress comes with a 10-year warranty and a 100-night trial. 
The Free Air Flow technology helps to neutralize temperature
You won't feel any movement from others sleeping next to you
Added edge support and a SoftFlex cover
Latest deal: Purple Full Mattress 
Features To Look For When Looking For a Mattress For Sex
In A Nutshell…
Finding a mattress that is great for sex and also offers you great comfort when sleeping can be a challenging ordeal, but discovering that balance or even finding one that fulfills all requirements is a wonderful feeling indeed! Although there are specific features to keep in mind when you want a great mattress for love-making, remember that you'll have to sleep on this mattress, too! Purchasing one that's great for sex but isn't good for your shut-eye is likely to have adverse effects on your sex life as a whole – because better sleep leads to better sex2. These features should be measured in balance with the kind of features you desire for a comfortable sleep.
Responsiveness
This characteristic is arguably the most important when it comes to choosing a mattress for intimate activities. It refers to the speed at which the bed adjusts to conform to your body's movements. A mattress with a slow response time – which is common in memory foam mattresses – can make you feel stuck or uncomfortable. This is why you'd be better off going for a mattress with very quick responses so it can easily adjust itself to the positions you switch to in record time, which will also help keep you more stable.
Durability
Of course, even when it's not just about sex, you want a mattress that's durable. But if you plan to have sex often, then you'll definitely need a mattress that can withstand the pressure, preferably for many years. In addition, ones may have a tendency to sag sooner than expected if they're regularly used for sex. Go for mattresses that are known for resilience.
Bounce
A mattress without enough bounce won't rebound well when compressed, instead of absorbing the motions that come with your activities. This can disrupt what could be a consistent rhythm, so you'll want to go for one with some decent bounce to it. You'd be surprised at the difference it can make and how much it can enhance sex!
Edge Support
Without proper edge support, the corners of your bed might not hold up to the more vigorous activity. Try to opt for mattresses that provide proper support all around the bed so you don't wind up falling off the ends!
Noise
If you share a home with others and would like to keep your love-making discreet, you'll want to try one that doesn't squeak or make a lot of noise, even under bouncing and strain. Even if you live alone, too much noise can kind of ruin the mood, so you can't go wrong with a quiet option.
Comfort
Naturally, no matter what you're using your mattress for, you'll want it to be comfortable. But if you go for regular romps, that comfort becomes even more of a priority than it already is normally. Without proper pressure relief features, one can create painful pressure points that lead to dampening of your fun, so make sure you go for something comfortable and cushioning! Try to find a balance between firmer and softer options.
Sex Positions
When you purchase one, you take your usual sleeping position into account. So, when you try to purchase the best mattress for sex, it's only natural that you take your most commonly used sex positions into account, too. If you use positions that typically involve one partner lying on their back, go for a mattress for back sleepers. If you use positions that typically involve lying on your sides, go for a mattress for side sleepers. Find a compromise between your sleeping positions and sex positions and work from there.
Health
Having sex on a mattress means usually means being naked on one. As such, you want to go for mattresses that have quality assurance certifications and don't make use of formaldehyde, flame retardants, or heavy materials. The last thing you want is post-sex skin irritation.
Temperature Control
This aspect is completely optional, but a mattress with cooling properties – such as an infused gel layer – or that is designed for optimal airflow and temperature regulation can help you keep cool during your late-night activities. If this design helps the mattress wick away moisture, that's another plus point as it can help manage and air out the sweat.
Best Types of Mattresses for Sex
Memory Foam
Memory foam is arguably one of the most common types of ones bought today. They make decent options of sex because they tend to have a good amount of support, contouring easily to the body and reducing pressure, making the entire experience much more comfortable. Mattresses manufactured this way also tend to be very quiet and discreet, making them great options for those who want minimal noise during sex. On the flip side, memory foam mattresses don't typically have the best edge support. While some brands make up for this and decently pull together better strength around the corners, be aware that memory foam mattresses aren't known for this factor.
Of course, the question that is likely playing on your mind has to do with responsiveness. Memory foam mattresses absorb impact, and firmer versions can completely remove any bounciness that could have made it more interesting. This means you wouldn't get the momentum you'd receive from a more responsive mattress. While this can certainly be a drawback, some individuals may actually like this characteristic, as it can allow for better traction. In the end, it depends on your preferences.
Innerspring
Innerspring mattresses are the veterans of all ones, so people have been getting down and dirty on them for as long as proper mattresses have been around. But are they the best option today? As you might expect, innerspring mattresses are very bouncy and responsive, which is great for building rhythm and getting some momentum going, with the ease of movement making it easy to switch positions and get around the bed. Edge support is notably great with these kinds of mattresses, too.
But there's one big downside to these ones: they're very, very noisy! The more action the bed sees, the more that its springs will start to creak and become irritatingly loud. In addition, innerspring mattresses aren't the most durable options. If regularly used for fun nights, the top layers can wear thin within a couple of years and cause some springs to start poking through. With that being said, 68% of people consider innerspring mattresses to be the best for sex! While we don't recommend opting for it if you need to be discreet or silence, the voice of the majority does have some gravity here, so feel free to give it a go.1
Latex
Latex ones are a surprising favorite among many consumers, and naturally, it's not a bad option for sex due to how naturally bouncy it is. It is a highly responsive material that will give your fun a little enhancement, and without the noise associated with springs. So not only does it pack a punch in bounce, it's also pretty quiet. In addition, natural latex comes with clean, healthy characteristics like a hypoallergenic and antimicrobial material, so it's safe and clean to be in your birthday suit on. Latex is also very durable, meaning it can hold up really well even with regular sex. They've also got decent edge support for all your wildest positions and are still comfortable! The one area that might be tricky with latex mattresses is that they tend to be higher in price, but dare we suggest that if you're willing to invest in a latex one, it could be the best kind for sex that there is!
Hybrid
The combination of memory foam and innerspring can be a great balance for sex, allowing you to get the bounce and responsiveness of the innerspring and the comfort and quiet of memory foam in a subtle but even balance. If you go for an option with gel memory foam, then the mattress might even help keep you cool while you're going wild.
Air
Air mattresses aren't known for great comfort and aren't typically anyone's first choice for sleeping or intimate activities, but somehow, 7% of users think air mattresses are the best options for sex, so it's worth getting into! Firstly, air mattresses don't have a lot of giving to them. They're usually very firm, even with foam layers on top, and can be too firm to have any real bounce to them. The repeated actions that sex involves might even cause some deflation in the mattress, and these kinds of products aren't noted for their durability either. We wouldn't recommend using an air one unless you're really sure it works for you.
This characteristic is arguably the most important when it comes to choosing a mattress for intimate activities. It refers to the speed at which the bed adjusts to conform to your body's movements. A mattress with a slow response time – which is common in memory foam mattresses – can make you feel stuck or uncomfortable. This is why you'd be better off going for a mattress with very quick responses so it can easily adjust itself to the positions you switch to in record time, which will also help keep you more stable.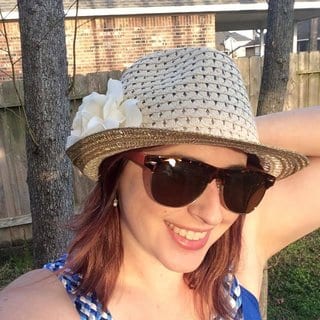 Head of Content at Sleepedia
ABOUT
Lauren is Sleepedia's Head of Content and is a certified sleep therapist who loves her sleep. Lauren helps people to get back to those deep, dream-filled nights they once had by helping to identify problems with their routine and sleep setup. Whether it's a mattress or pillow, Lauren researches the best products in the industry to provide you with an in-depth review of everything you need to know to encourage your buying decision.