Best Beds In A Box [Review] in 2021
Last Updated on December 8, 2020
written by sleep expert Lauren Hall
Find the products quick - here are the review winners
A growing number of mattress makers are adopting bed-in-a-box mattresses to distribute their products to customers. This new technique is a revolutionary method of buying and shipping a mattress. Inspired from a newly pioneered packing and manufacturing process, the bed-in-a-box model allows customers to buy mattresses online. These mattresses are shaped into a deliverable size and then conveniently delivered to your door. By buying a bed-in-a-box mattress, you free yourself from the hassle that comes with looking for traditional mattresses.
Read more
Not only are the best beds in a box mattresses extremely convenient, but they also offer customers a fair price for the product they buy. What bed-in-a-box mattresses do is that they simplify the mattress buying process. Therefore, customers don't have to pay additional fees that come with shipping traditional mattresses. Users of traditional mattresses had to worry about resting on each mattress at least twenty minutes to find the one they needed. However, when it comes to bed-in-a-box mattresses, you don't have to worry about trying these mattresses out before you buy them.
The majority of bed-in-a-box manufacturers give their customers risk-free trials that typically last between 100- and 200-nights. In this article, we will take a look at the five best bed-in-a-box mattresses you can buy online. Finding a bed-in-a-box mattress suitable that addresses all your needs is not easy. However, we have just the right option for you.  The 12-inch plush pillow top hybrid mattress has all features you would expect in a top-quality bed in a mattress. It addresses various issues simultaneously and is ideal for different sleepers.
The 12-inch mattress features a three-zone pocket spring that distributes the person's weight evenly and offers optimal support. Each coil used in the mattress has been wrapped with fabric individually. Therefore, it can counter mattress movement caused by your partner in the middle of the night. This mattress finds a balance between two extremes and uses a combination of wrapped innerspring and gel-infused memory foam.
This enables the hybrid mattress to give strong support to the user's spine while relieving the pressure on the spine. Because of its adjustable top layer, the mattress is ideal for people with back and neck pain.While memory foam layers are known for heating up, this mattress addresses this problem by infusing memory foam with a cooling gel. This gel draws the heat away from your body, allowing the mattress to adjust to not only your bodyweight but also your temperature.
We've spent the time researching so you don't have to:
Our Top 5 Best Beds In A Box
Vibe 12-Inch Gel Memory Foam Mattress
The Classic Brands presents Vibe 12-inch Gel Memory Foam Mattress. This top of the line mattress uses two leading sleep technologies to maximize comfort for their customers. The mattress has a gel-infused cooling surface along with a memory foam layer, which makes it a multi-attributed option. The memory foam adapts to your body shape and reduces pressure on sensitive areas of your spine. Furthermore, the mattress properly aligns the spine to its ideal position and allows the sleeper to rest without any discomfort. If you are worried that the mattress is too soft for your preferences, think again. The mattress has a high-density base foam, which gives its users the ideal level of support. Therefore, people with back problems won't need to worry about the mattress being too soft to support their spines.
Read more
People frequently complain about a memory foam's inability to dissipate heat. However, the mattress takes care of this problem by providing the sleeper with a cooling surface. The gel-infused outer layer draws the heat away from the body and prevents any buildup of heat on the mattress. As a result, the mattress is able to adapt to your weight and temperature and provides you a restful sleeping experience. If that wasn't enough, the Vibe 12-Inch Gel Memory Foam mattress offers a low-cost alternative to more expensive branded memory foam. You can enjoy the same benefits as any high brand memory foams without sacrificing comfort, quality, or support.
2 inches of gel-infused memory foam
Stretch knit quilted fiber cover
Can emit a strange odor in the early days of usage
Latest deal: Vibe 12-Inch Gel Memory Foam Mattress
Ashley Furniture Signature Design - 12 Inch Chime Express Memory Foam Mattress
The 12-inch Chime Express Memory Foam Mattress takes sleep to a whole new level of comfort. The mattress will give you plenty of space to rest on and has added depth to improve your sleep experience even more. Even though it is a queen-sized mattress and thus, extremely big, the company delivers it in a box. The flexibility of the mattress allows it to be rolled and compressed into a box, which is no small feat for a queen-sized mattress. After buying the mattress, you will just have to roll it out and let it be. The mattress instantly inflates by itself and will continue to expand even after 72 hours.
Read more
The special thing about the mattress is that it contains a layer of memory foam. This means that it can adjust to the sleeping position of the person using it. The additional layer of memory foam provides firm support, along with an ultra-plush feel, to users.  Using this mattress, you can support your body's pressure points and get a sound and comforting sleep. Besides that, the mattress is able to limit movement, despite being extremely flexible. The support foam core reduces the effects of motion transfer so that your sleep doesn't get disturbed if your partner is moving too much. Generally, mattresses are known for attracting dust and debris that can lead to allergies. However, the 12-Inch Chime Express Memory Foam Mattress is hypoallergenic. This helps the mattress to keep out pollen, mold, dust mites, and pet dander away from you, which makes it perfect for kids and adults who suffer from allergies.
Queen-sized, bed-in-a-box
Latest Deal: 12 Inch Chime Express Memory Foam Mattress
Sealy 10-Inch Hybrid Bed in a Box
Get the ultimate sleep experience with the 10-inch Sealy Memory Foam. Like all the mattresses in this list, this mattress comes with a medium-firm surface, which makes it suitable for a number of different sleepers. Sealy delivers the entire queen-sized mattress in a compressed form-fitted into a box. To start using the mattress, all you need to do is unroll it and wait for it to decompress completely. Usually, the mattress takes 72 hours or more to get back to its original size. This 10-Inch premium hybrid mattress has four different layers for adequate comfort and firm feel. The top layer is made from a premium adaptive memory foam layer that adjusts to your body and aligns with the spine.
Read more
Meanwhile, the responsive comfort foam layer beneath the memory foam provides cushioning support. This layer also reduces motion transfer by offering the right amount of responsiveness for full-body relaxation. However, if you choose the 12-Inch option of the same model, you will be able to enjoy a higher degree of pressure relief. Next, there is a layer of individual fabric wrapped Bolsa coils. This layer acts as the core support for the mattress and makes the mattress ideal for people sleeping in various positions. At the base of the mattress, there is a high-density base layer of ultra support foam. This layer is responsible for giving the mattress its overall durability and structure.
Extra-soft removable cover
Premium adaptive memory foam
Heat dissipation is still a problem
Latest deal: Sealy 10-Inch Hybrid Bed in a Box
Best Bed in a Box Buyers Guide
Top Considerations before Buying a Mattress
Buying a mattress that suits your needs can be a challenge for most people. Mattresses usually come in three categories, which are innerspring, adjustable, and foam. Of course, there is no one right choice when it comes to mattresses. You have to consider your needs and choose a mattress that addresses those needs in the best manner. Although foams, especially memory foams, have gained popularity among online retailers, other kinds of mattresses can also be suitable for you. From sleeping style to sharing the mattress with a bedfellow, everything can affect your choice of mattress. Let us look at the most important factors you need to consider before buying.
Do You Like Bouncy Beds?
Many people prefer beds hat have a bouncy feeling. Although innerspring gives you the traditional bouncy feeling, they are not as comfortable. Compared to innerspring, pocket coils are more 'bouncy' and handle mattress movement more effectively. So, if you are one of those people, you should consider a bed that has interconnected coils like a pocket coil. In pocket coils, springs are wrapped individually in a fabric, which allows them to react to pressure independently. As a result, they can deal with mattress movement on the other side of the mattress and give users a more buoyant feel.
Do You Prefer a Firmer Base?
Although the majority of people like mattresses that are soft and plush, some people like their mattresses to be firm. The problem with memory foam and latex mattresses are that they don't have enough support. When weight is exerted on them, they tend to sink in rather than holding the object on a level. As a result, heavy sleepers sleeping on those mattresses will find themselves sinking into the mattress and will never get the comfort they need for a good night's sleep. If you are someone who prefers a firmer base, then you should consider a mattress that has innerspring or pocket coils. If you want to balance softness with firmness, you can also consider hybrid mattresses.
Do You Want Plush Tops?
Mattresses with innerspring coils tend to have an outer layer made of either fiberfill or foam. Although these layers give the sleeper relative softness, they don't provide the plush softness that many users yearn for. Memory foams are the best choice for a person seeking premium softness. However, if you still prefer a firm mattress because of its improved support, you can also try a soft mattress topper to supplement your need.
Do You Want a Flexible Option?
It's not always easy to know what you want in a mattress. Some people have different preferences depending on the season. Therefore, some people like to have the option to adjust the firmness in their mattresses. For such people, an air mattress might be an ideal option. Air mattresses have a dial, which helps users determine the degree of firmness in their mattresses. Since these mattresses are supported with air, they need to be inflated with air. This dial allows users to control the amount of air the mattress uses. As a result, users are able to increase or decrease the level of firmness by inflating or deflating air from the mattress.
Do You Sleep on the Side?
Side sleepers tend to have problems sleeping on firm surfaces. Because of their sleeping position, their entire body weight is exerted on one side of their body. If the sleeping surface is firm, the additional weight o the body doesn't transfer to the mattress properly. Therefore, side sleepers don't get the adequate level of comfort they need for a good night's sleep. On the other hand, memory foam will adjust to the shape of your body and will relieve any additional strain on your body. The soft surface of these mattresses has built-in pressure relief points, which can provide a side sleeper with premium comfort.
Do You Sleep on Your Stomach?
Contrary to a side sleeper, a stomach sleeper would never want a mattress that sinks in according to their body shape. Memory foam would easily envelop stomach sleepers and end up smothering them. Stomach sleepers would find a firm surface more compatible with their style of sleeping. These mattresses provide these sleepers the support they need to rest. They can try any option that gives them a firm sleeping surface, be it a dense innerspring, an air mattress, or a hybrid choice.
Do You Sleep on Your Back?
For a back sleeper, finding the perfect mattress is a lot more complicated. These sleepers need support on their backs, but they also require a surface that aligns well with their spines. If the surface is too firm then it would be too rigid for these sleepers. However, if it's too soft then it wouldn't give your back the support it needs and become the reason for back problems. Therefore, people who like sleeping on their backs should play it safe and buy a mattress that gives them a little of both. Hybrid surfaces balance softness with firmness by using a combination of innerspring and memory foams. Although they won't give the premium softness of memory foam or the unrelenting support of an innerspring surface, you would find it comfortable enough for your spine.
Do You Sleep with a Partner?
When you are sleeping with a partner, you need to look beyond your personal preferences. The mattress you buy should cater to both your needs and your partner's. When you and your partner have different preferences, it's wiser to consider flexible options, such as air mattresses with double air chambers.
These specialized mattresses give users the option to have varying levels of firmness on each side of the bed. Therefore, you and your partner can adjust their side of the bed, depending on what they find most comfortable. Besides that, it's also possible that your partner is an anxious sleeper and likes to toss and turn all night. This can disturb you even if both of you have similar preferences in mattresses. Fortunately, you have various options to counter this mattress movement. Anything from a mattress with pocketed coils, memory foam/latex, or a dual-chambered air mattress can be perfect for this purpose.
Frequently Asked Questions about Bed-in- Box Mattresses
Now that we discussed what you should consider before buying a mattress, it's also important to look at the most common questions about beds-in-a-box mattresses.
What Are the Advantages of Buying a Bed-in-a-box?
A mattress delivered as a bed-in-a-box offers several advantages. It differs from a traditional mattress in a number of ways if we compare its box design. However, the most obvious advantages of buying a bed-in-a-box are its convenience, weight, and cost. Manufacturers of beds-in-a-box have a clear advantage over traditional mattress stores in terms of cost and service fees. These manufacturers cut the middle man out and deliver the product directly to their customers.
As a result, bed-in-a-box brands don't have to account for additional markups for labor, showroom, and delivery fees. So, there's no surprise that these manufacturers offer mattresses at a lower price when compared to their counterparts. Furthermore, a bed in the box gives its users additional convenience and ease. Unlike traditional mattresses, carrying, unboxing, and assembling the mattresses is not a problem. Anyone who knows how to follow easy instructions can easily unpack the mattress and start using them within two to three days.
What Are the Disadvantages of Buying a Bed-in-a-box?
One of the most obvious disadvantages of buying a bed-in-a-box mattress online is that you can't try before you test. Since the mattress is directly shipped from the manufacturer to your home, it's impossible to test the mattress before buying it. However, bed-in-a-box mattress manufacturers counter this inconvenience by offering satisfaction guarantees and risk-free sleep trials. You also have the option to switch between innovative designs and eliminate guesswork out of your online purchase. Nevertheless, you cannot start using the bed-in-a-box on the day it gets delivered to your home.
Do Bed-in-a-box Mattresses Have High-Quality Materials?
Generally, a bed-in-a-box mattress option has almost the same kind of materials used by a traditional showroom mattress.
Like most mattresses, a bed-in-a-box is available in latex, memory foam, innerspring designs, and hybrid models. Therefore, you have the option to choose the mattress that fits your needs the best.
You can tell the manufacturers what kind of preferences you have, and they can suggest a mattress that meets your requirements the best. If you order a hybrid bed-in-a-box mattress, it will feature a high-density base supported with innerspring coils, which has a body-contouring memory foam comfort layer at the top.
How Does a Bed-in-a-box Work?
A bed-in-a-box mattress uses a state-of-the-art, automated compression technique to adjust these mattresses in a compact form. This helps these companies make a mattress that can fit in a small box making it is easier to ship. Once the mattress is delivered to your home, all you have to is to roll it out on the floor. A typical bed-in-a-box mattress takes anywhere from two to five days to come back to its original size. However, some of these mattresses are specialized to retain their size a lot sooner. Now that you know everything about bed-in-a-box mattresses, you can buy these mattresses now and make the most of the convenience they offer.
Also Read: Considering A Bed In A Box? Here Are The Pros And Cons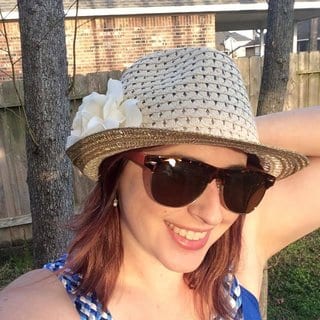 Head of Content at Sleepedia
ABOUT
Lauren is Sleepedia's Head of Content and is a certified sleep therapist who loves her sleep. Lauren helps people to get back to those deep, dream-filled nights they once had by helping to identify problems with their routine and sleep setup. Whether it's a mattress or pillow, Lauren researches the best products in the industry to provide you with an in-depth review of everything you need to know to encourage your buying decision.