Best Mattress Topper For RV [Review] in 2021
Last Updated on December 8, 2020
written by sleep expert Lauren Hall
See full list of products
Find the products quick - here are the review winners
What makes a good mattress topper for an RV? RVs allow you to head out for a road trip bringing all your essential items. An RV provides adequate space for a single person (or a small family) to nestle out comfortably. Most RVs are already equipped with mattresses and beddings of varying quality, and as is true for stock items, they aren't all that comfortable. This becomes a concerning issue if your outdoor journey stretches on for several weeks. If you are a fully mobile person camping out permanently in an RV, it is best to shop around for the best mattress topper for RV.
Read more
Mattress topper is a great product for people who spend most of their lives travelling the world in an RV. The topper can easily bend and fit in small places. It can also provide a home like comfortable experience while on the go. What makes a good topper for an RV is portability, comfort, weight and maintenance. If the mattress is portable, it is easy to carry. If it is lightweight, takes less of your energy to move. If it has a good quality foam, then it will last a long time while providing comfortable and peaceful sleeps for many nights. And lastly, maintenance. If a mattress is easy to clean, it eliminates the worry of getting It dirty which is a peace of mind. So, without wasting anymore time, lets take a closer look at some of the best mattress toppers you can find for an RV.
We've spent the time researching so you don't have to:
Our Top 5 Best Mattress Toppers for RV
Sleep Innovations 4-inch Dual Layer Gel Topper
This product features a sleek design with a plush comforter and enables you to get high-quality sleep. Sleep Innovations uses its innovative, two-layer design to turn your bed into a luxurious sleep space. To give you maximum comfort and support, the mattress topper combines 2" of quilted fiberfill with 2" of cooling gel memory foam for added therapeutic value. This mattress topper has also been CertiPUR-US certified, which is only awarded to bedding or upholstery that meet the rigorous standards for emissions, performance, and durability. 
Read more
This foam is made without the use of any PBDEs, TDCPP, and ozone depleters. The idea is to benefit both the environment and your health while giving you high levels of comfort.  Perhaps more importantly, the mattress topper comes with a 10-year warranty to ensure your investment is always safe. No one gives extended warranties if they aren't 100% confident about their product's durability. You can choose this mattress in five different sizes, ranging from full, to queen, to king sizes. One important trait of the mattress is the cooling gel. It draws heat away from the body and redirects it into the ambient air. This makes it easy to sleep during those hot summers when temperatures soar. The mattress topper has a machine washer friendly cover, which means maintenance is no longer a chore. Simply toss the cover in your machine washer and dryer. Make sure to apply mild soap and detergent to wash the cover before letting it air dry. The cover is easy to remove and insert.
Innovative design using a cooling gel
It is machine washer friendly
Too much weight could end up flattening the design
Latest deal: Sleep Innovations 4-inch Dual Layer Gel Topper
RV Mattress Pad with Fitted Skirt by eLuxurySupply
Designed specifically for usage in RVs, this mattress pad has high durability that provides comprehensive support to the entire body, as well as the back, neck, and head. What's noteworthy about the mattress is its affordability yet its plush pad offers high firmness that you wouldn't expect from an RV mattress topper in this price range. It features a novel design choice that prevents the fill from shifting or moving around. This ensures the mattress pad does not flatten out with time or by applying excessive weights.  The softcover is hypoallergenic, which makes it perfect for use by anyone coping with allergies. What makes this RV mattress stand out is its state of the art fiberfill, which stimulates the feel of authentic duck downs but without the feathers or allergies.
Read more
Furthermore, the mattress pad is made using a high thread count with 100% cotton cover that is both moisture and stain-resistant. Maintenance is simple enough thanks to the pad's durable design which is machine wash-friendly. eLuxurySupply promises to reduce pressure applied on the body by up to 51%, provided you install the mattress pad as instructed. This means you no longer have to deal with painful bedsores.
This mattress pad is available in five different sizes including 48" by 75", 60" by 75", 60" by 80", and 76" by 80". Each of these sizes is compatible with most RV configurations. You can easily carry the mattress pad around the RV thanks to its lightweight design and ease of folding.
The RV mattress pad is so effective that it is found in luxury Mattress Hotels. The best part is that it is made in the USA to maintain quality control. The mattress pad is further backed up by eLuxurySupply's 100% money-back guarantee.
The fabric is 100% hypoallergenic
Available in five standard sizes
Slightly higher priced compared to other mattresses featuring similar properties.
Latest deal: RV Mattress Pad with Fitted Skirt by eLuxurySupply 
4" Trifold Mattress Topper by Best Price Mattress
The reason why this mattress topper made it to our list is because of its unique 'trifold' design. This tri-fold innovative mattress can be folded into a compact size for easy transportation in any situations. It is designed specifically for RVs but you can bring it with you to sleepovers and outdoor camping. Best Price Mattress, the company behind this mattress topper, is committed to providing high-quality products and gives a generous 5-year warranty to save your investment!
Read more
Furthermore, the mattress topper is Certipur-US certified, which practically guarantees that it is made using exclusively non-toxic, environmentally friendly materials.
The product is free from ozone depletes, TCEP, TDCPP, lead, mercury, phthalates, formaldehyde, and PBDEs. 
This mattress topper not only makes your bed look more beautiful, but it is also ideal for anyone to sleep on due to high firmness.
The overall height of the mattress topper is 4 inches (hence the name) and is combined with a 2.5" high-density foam top layer for added safety and comfort.
A cover made from 100% poly-jacquard cover at the base ensures that the mattress topper stays on in one spot without slipping away from its position.
When it comes to maintenance, however, the product does slightly disappoint. You cannot toss it in your machine washer and call it a day because the fabric will easily soil under such conditions.
The manufacturer recommends cleaning the mattress pad with a mild soap. Alternatively, you can wash the product with cold water and let it air dry.
No matter what you RV's size, you can count on Best Price Mattress to give you a product that is just the right size. Now you can retreat into the comforts of your RV and get a good night's sleep.
Features a tri-fold design for easy transportation.
It has two layers of foam for maximum support and comfort.
Latest deal: 4" Trifold Mattress Topper by Best Price Mattress
DreamFoam Bedding 2" Gel Swirl Memory Foam Topper
This mattress topper is without a doubt, the easiest way to convert your RV bed into a sleeping paradise. Who says that you need to purchase expensive duvets and mattresses when you can buy DreamFoam's gel swirl memory foam topper. This high0end mattress topper features 2 inches of thick gel swirl that regulates moisture, allows free movement of air throughout its structure, and absorbs heat from your body.
Read more
The mattress topper has a body contouring design that applies no pressure on your joints but cushions them for a good night's rest.
This means all pressure points in various sections of your body, such as the hips, shoulders, neck, and beck are canceled out. Furthermore, the mattress topper is made entirely in the US and comes with a 3-year warranty.
You can choose from over 6 sizes, including Full XL, Twin XL, King, Queen, and Twin. Perhaps more importantly, the display height ranges from 2 inches to 3 inches.
DreamFoam, the manufacturer behind this mattress topper, have complete control over the design process, allowing you to customize the mattress to your individual specific needs. Make sure to get in touch with them to make special requests.
Provides reliefs to your joints thanks to a contouring design
Features open-cell technology to absorb heat from your body for cooler night's sleep
Custom produced in the USA.
It produces a pungent smell that lasts at anywhere from 24 to 48 hours after unboxing.
Latest deal: DreamFoam Bedding 2" Gel Swirl Memory Foam Topper 
Best Price Mattress 4" Memory Foam Mattress Topper
It's not every day that you come across a product that does exactly as it promises to. Best Price Mattress more than delivers with their 4" Memory Foam mattress topper that contours to your body and keeping your spine and neck in perfect alignment. It assists with good blood flow during sleep and cancels out pressure in your joints for a good night's rest.
Read more
Its defining feature is the 4" inch memory foam infused with green tea extract to reduce stress and improve your quality of sleep. 
The mattress topper features 1.5 inches of memory foam and 2.5 of high-density base foam, all of which are made from environmentally friendly polyester.
For added convenience, this mattress topper is environmentally friendly and is certified by CertiPUR US. To ensure your investment is safe in the long run, the mattress topper comes with a 5-year manufacturer's warranty. Choose from 7 different mattress sizes, including Twin, Queen, King, and Short Queen.  
Comes with a 5-year warranty.
It is not machine washable
Latest deal: Best Price Mattress 4" Memory Foam Mattress Topper 
Zinus Memory Foam Mattress Topper
When we think about a mattress topper for RV, the first thing that comes to mind is portability followed by other things like design and comfort. Portability is a very important aspect because it helps with carrying the topper and making it convenient to move around with ease. Zinus has just the right type of mattress topper for you when it comes to quality, comfort, firmness and convenience. Talking about the design first, the mattress has a green and yellow color tone that looks funky and also features memory foam for great support. The look of the mattress is great as it will go well with any RV bed setup. You will love how it blends in with all the other things in your recreational vehicle. The build quality is also top notch and that is something you come to expect from a Zinus product.
Read more
 It will last you a long while before feeling the need to change. The memory foam is super plush and comfortable and provides great support for your back as it conforms to the shape of your spine and aids with neck and shoulder aches. It also has great firmness to give enhanced support to your back. The green tea extract and castor natural seed oil infused in the mattress helps in removing bad odor and bringing in a fresh smell that helps with falling asleep easily. The memory foam is CertiPUR US certified for durability and performance. This gives you a certain level of confident in the product and its longevity. It is also very convenient to move around as it is flexible and lightweight at the same time. This helps tremendously with ease of carriage. You can stay worry-free with this mattress as you get a 5-year limited warranty and overall, this one is a great product.
CertiPUR US certified memory foam
Green tea and castor oil infused foam
Could have better durability
Latest deal: Zinus Memory Foam Mattress Topper 
MyPillow Three-inch Mattress Bed Topper
We understand the importance of a portable and lightweight mattress topper for an RV. The recreational vehicle requires an easily transportable solution when it comes to mattresses. MyPillow has promised to stop at mothing until they perfect the RV topper everyone wants. And they might have done it here with this one. The mattress bed is 3 inches tall which is plenty for an RV and is also wide enough to accommodate you easily. Of course, you can pick from different sizes which include twin, twin XL, full, short queen, queen, king and California king. So, as far as size is concerned, you are well covered. but that is not the only thing you can choose from as you also have to option to go with a 2-inch tall mattress if that is your style.
Read more
The design on the mattress is simple and the color is white which helps provide a very serene and peaceful experience. Speaking of experience, the mattress is made from a plush foam that will receive your body and provide the right amount of support and firmness. You can sleep soundly without a single worry and wake up without any neck or shoulder aches. The firmness provides an orthopedic feel which helps with keeping your posture correct. The removable cover has a zipper which makes it super easy to remove and clean when you want to. The maintenance on this one is also a walk through the park as it is super easy to clean. No wires, remotes or moving parts are associated with the product which eliminates complexity. The mattress works with any bed and also has 4 corner straps to keep it in place. Overall, you will love what you get and not be disappointed. This one is an easy recommendation and goes great with your RV setup.
Removable cover with zipper
Could be more comfortable
Latest deal: MyPillow Three-inch Mattress Bed Topper
Xtra-Comfort Memory Foam Mattress Topper
Xtra Comfort has a great memory foam induced mattress for your RV. It makes for a great sleeping experience and also has a cool blue design which looks sleek and clean. This one is a dream for minimalists and gives a very peaceful vibe. The topper comes in various sizes for you to pick from. These are twin, twin XL, full, queen and king. So, as far as fitting is concerned, you will find the right one for you. It is lightweight and very portable which is one of the best features of a topper mattress. It can fit through tiny spaces, bend easily and still come back to normal size. The build quality is amazing so you will not see it wearing off any time soon and it will hold up for a very long time just fine.
Read more
The design is simple and that is where the grace of the topper comes from. It has 3 inches of thickness when it comes to memory foam. The memory foam allows for a snug fit as it conforms to the shape of your body and provides some of the best support you can find. That combined with firmness of the mattress will make sure you never have to experience shoulder and neck aches. It will correct your posture and make for a comfortable and amazing sleeping experience. The foam is gel-infused as well, which helps in regulating the temperature well. This keeps the night cool. It is easy to maintain and clean as well. The company is more than happy to offer you a generous 2 -year guarantee with their product which gives you a different level of confidence in the product and its longevity. Overall, this one will fit well, feel amazing and get the job done just right.
Well-built and lightweight
Could offer more in terms of thickness
Latest deal: Xtra-Comfort Memory Foam Mattress Topper
ViscoSoft Memory Foam Mattress Topper
ViscoSoft has a low-profile soft topper for your RV that will hide itself well under a bedsheet or case. The low-profile nature of it also gives a very minimal vibe and will appeal to a wide audience. If you are in the market for a sleek and clean looking design for a topper mattress that fits through tiny spaces in your RV and springs back to proper shape, then you have come to the right place. This one will definitely be a great buying decision as it will deliver on all needs may it be portability or comfort or even firmness and maintenance. The design is super simple, and that is what you expect from a topper high in functionality. It is available in multiple sizes that are twin, twin XL, full, queen and king. The light blue color gives a very calming and cool feel.
Read more
It adds to the comfort while you slide into a deep slumber. The foam is super plush and comfortable. It has memory foam inside that is known for great support to your back as it conforms to your body shape and delivers on comfort and quality. It helps you relieve stress. When combined with the firmness of the mattress, you will never experience body aches again. No more sore shoulders and neck. The topper is 4 inches high which is decent height and also has gel infused inside for a cooler, more temperature regulated experience at night. The cover pad is removable for easy washing. The topper is plenty durable and will last you a long time. You get a 60-day no hassle money back guarantee which boosts your confidence in the brand. Overall, this one is a great deal and a no brainer for you to consider. Get ready for comfortable nights while on the move.
Latest deal: ViscoSoft Memory Foam Mattress Topper
BedStory Memory Foam Mattress Topper
BedStory has a great topper for you that is 3 inches tall and is super plush and soft at the same time. Say goodbye to those hard times when you had problems shoving a mattress topper into your RV as this one is portable and lightweight. This makes it super easy to carry. It is also easily bendable which allows it to fit in tight places and then spring back to normal size in no time. The mattress has a great and interesting design on the cover that screams class. This one is a premium offering as the design is modern and sleek, while keeping it royal. It gives a very pristine vibe. It will blend in nice with other furniture and look good. The build quality on the foam is excellent as it will last you a long time.
Read more
It is built like a tank but provides the softest and most comfortable performance at night. The foam is available in 4 sizes that are full, queen, king and California king. You can also pick between a 2-inch and a 3-inch height as standard options. The foam has 2-layer ventilated design that helps dissipate the heat properly and deliver a cool and temperature regulated experience. The gel infused foam further aids with this by keeping the surface of the mattress feeling cool throughout the night. It has memory foam which conforms to the shape of your body and provides you with great support and a peaceful slumber. The cover is removable which makes it easy to wash the topper. The stains come off easy and do not pose any problems. The foam is CertiPUR US certified so there are no dangerous chemicals used in its making. Overall, this one is a great choice for you, and you will absolutely love what you get.
Gel infused temperature regulation
Removable cover and 2-layer ventilation
Could be too thick depending on preference
Latest deal: BedStory Memory Foam Mattress Topper
The Best Mattress Toppers for RV Buyers Guide
The best mattress topper for RV has a host of benefits that include better support for the body, higher durability, affordability, and improved sleep quality. Here are 5 benefits of mattress toppers:
What are the benefits of buying an rv mattress topper?
1) Better Sleep Quality
This is the main reason to invest in an RV mattress topper. Most RV beds are not as comfortable as they should be and don't provide enough cushioning to a person's body. This is where an RV mattress topper comes in, by providing softness to the existing mattress, sleeping in an RV now makes you feel well-rested.
2) Better Support to the Body
Mattress toppers are designed specifically to contour around the body by providing support to all its sections. They provide unconditional support to the neck, back, and head while canceling out the pressure points to enhance your sleep experience. You no longer have to contend with joint aches. A good idea is to invest in latex and memory foam toppers.
3) Relief from Pain and Pressure
If your existing mattress is stiff and causes your body to ache, sometimes a mattress topper could provide instant relief. They allow for proper shoulder, neck, hips, and lower back alignment for higher comfort levels.
4) Higher Durability
Perhaps more importantly, the mattress topper guards your mattress against sagging, wearing, and indentations. Some toppers are so durable that they come in extended warranties that could last up to 10 years.
5) Improves Comfort Levels
It is not convenient to replace an existing mattress with a new one. Instead of spending a sizable amount on mattresses, you can buy mattress toppers instead. If you choose high-end mattress toppers, you wouldn't notice a difference. Most RV mattresses don't feature dual layers but you don't have to replace them just for that one feature, a mattress pad will do just fine.
Choosing the Best Mattress Topper for RV
Mattress toppers serve as extra layers that are placed over a mattress to help you sleep better at night. RV toppers are cost-effective alternatives to sleepers who are not satisfied with the way their RV mattress feels. They are becoming increasingly popular thanks to versatile design and size, making them suitable for couples
But no two mattress toppers are the same. They have key differences that depend on the make and model. Here are a few things you should consider:
Material: The choice of material ultimately defines your overall sleep experience. The most popular material is latex and memory foam because they closely conform to a person's body for improved pressure relief and spinal alignment. Other materials include wool and feather but they are not nearly as compatible with the body. Make sure you research the material of the mattress topper and choose the one that closely meets your preferences.
Density: The density of the mattress topper plays an important role in its overall performance. High-density memory foam toppers provide higher support than low-density foam toppers.
Thickness: Most mattress toppers range anywhere from 1 to 4 inches thick. If your existing mattress feels a little too hard, then choosing a thick mattress topper may provide higher comfort levels. Thinner toppers are preferred when the existing mattress does its job as it's supposed to.
Firmness: Softer toppers work best on overly firm mattresses. Firmer toppers are ideal for mattresses that feel too soft. Some RV owners buy toppers to increase the firmness of older mattresses. For instance, a medium-firm mattress can benefit from a medium-firm topper to maintain its original sleep surface while preserving the sleeper's desired level of firmness.
Durability: The lifespan of a mattress topper varies based on the manufacturing process and the ingredients used. Wool, latex, and memory foam toppers last several years without sagging. On the other hand, fiber and feather toppers tend to have low durability and may start sagging after just a few months' of usage.
Allergy: Most manufacturers claim their mattress topper is hypoallergenic, which means they won't cause allergies to flare up.
9 Different Types of Mattress Toppers for RV
i) Memory Foam
This mattress topper is designed with user convenience in mind. They are surprisingly durable and provide excellent support to the body. The only user complaint is that they initially smell repulsive and in some cases, the smell could last up to 48 hours. Once the smell is dissipated, it's gone for good.
ii) Cooling
Certain mattresses can absorb your body's temperature to provide you a cooler night's sleep. This is a highly desirable trait if you sweat a lot or the weather around you is too hot.
iii) Pillow Top
These mattress toppers are usually designed as a budget-friendly solution and tend to compromise on both firmness and thickness. If you're unsure about buying a mattress topper and want to test if they are the right solution for you, then you may want to test their functionality with a low-cost investment with a pillow top mattress topper.
iv) Feather
These mattress toppers tend to be very soft but they have one significant drawback: they are chock full of allergens and will induce an allergic reaction on people with allergies. This is because the bits of feathers may enter the respiratory tract and cause irritation.
v) Latex
Latex toppers are growing increasingly popular thanks to their versatility. Their main attraction is the fact that they are made from environmentally friendly materials and usually have approval from CertiPUR US, a well-recognized certification that awards manufacturers who use non-toxic and healthy ingredients. They do have a pungent smell when first unboxed and could last up to 48 hours.
VI) Down Alternative
There are a lot of down alternative mattress toppers for RV available out there. All of them have different ways of going about it while bringing the plushness and comfort you come to expect from a topper. These toppers usually have a 4-inch double layer design that does a great job at ventilating and keeping the heat away. They are also super plush and comfortable for you to lay down on. You will have a hard time telling the difference between a down topper and a down alternative topper. The portability is not compromised, and neither is the effective maintenance. It is super easy to clean and that is one of the greatest features. The top layer is made from a cotton down alternative while the bottom layer usually features a cool gel infused memory foam which is great for orthopedic purposes and keeping the posture straight. It also regulates temperature well and makes sure you get a nice sleep. The result of all of this combined is an exceptionally fluffy and well-made topper that will last you a long time without running hot. The top portion of these toppers is removable and machine washable as well which is a huge relief.
VII) Egg Crate
An egg crate mattress topper is made exactly like the name suggests. The top of the topper is like an egg crate made with soft foam that receives you well. It is also great for keeping the air flow going while you lay down and this is great to prevent sweat from building up. It keeps the temperature cool as well so your back or side does not get sweaty and you can have an uninterrupted sleep at night. You will be thinking that it would be uncomfortable to sleep on but that is not the case. This is because the egg crate shape is entirely foam and is soft. So, the comfort and plushness is not compromised at all. The topper is portable and easy to carry as well. This is enabled through the lightweight profile that it features. The egg crate design creates these little soft pressure points on your back that allow the blood to circulate well and you wake up feeling well rested and on top of your game. It is a great choice for orthopedic patients who need something that supports their backs well while delivering a peaceful sleeping experience. the amount of support you get with this topper is great and you will be one happy customer to opt for this one.
VIII) Memory Foam
We all know and love memory foam because if done right, could prove to be one of the best types of topper mattresses you will find. Memory foam has chemically enhanced density and provides excellent cushioning and support. It has the ability to conform to your body shape and provide the ultimate support it promises. Some of the pros are that memory foam is soft and comfortable, reduces pressure on arthritic or sore joints, adds considerable and worth it amount of comfort to an aged or old mattress, and also reduces motion when you get in the bed. But the cons of a memory foam are that it can run hot, can make it difficult to turn over or shift in bed, is expensive to get and has a unique odor especially if the topper is new. Some of the problems can be solved like the odor will leave with time and the temperature can be regulated if it comes infused with a cooling gel. Overall, memory foam has been a popular choice among people for a very long time when it comes to mattress toppers.
IX) Polyester Blends
This is the least expensive mattress topper material, and the least supportive as well. Polyester blends, or fiberfill, are a great alternative for those who like to feel feathers but are allergic to it. Some of the pros are that they are inexpensive, have no odor and provide some softness as well. But the cons are that it does not have a lot of cushioning, can become hot and lumpy over time, and tend to compress with use.
Frequently Asked Questions
1. How Much Will an RV Mattress Topper Cost Me?
RV mattresses are not given as much consideration as standard mattresses and as a result, aren't too heavy on the wallet. Some models may be cheaper than $90 while others could cost over $1000.
2. How Long Will the RV Mattress Topper Last?
This depends on how the mattress topper has been used. Most RV mattress toppers would last longer than 10 years or more. The total number of years depends on the manufacturing process, ingredients and maintenance levels. Most manufacturers promise 10 years of warranty on their products, which is an early indication of the lifespan of the mattress topper.
3. How to Maintain the RV Mattress Topper?
No two RV mattress toppers are alike and their maintenance depends on the make and model. Make sure to consult the manufacturer's instructions on how to wash your mattress topper. Some models are machine washer friendly, which means maintenance is easy and simple. Other models require hand washing and could be laborious.
Some mattress toppers are vulnerable to heat source or lighting, make sure to learn about these features before buying.
4. What Size of RV Mattress Topper Should I Get?
RV mattress toppers are available in a variety of sizes that include length and thickness. Make sure to buy mattress toppers after doing your due research by taking measurements of your RV's bedroom.
5. What is the best mattress topper for an rv?
Everyone has a different preference, but the most famous ones are latex and memory foam. Each have their own advantages and have been discussed.
6. How to prevent a mattress topper from sliding?
Duct tape is a handy product to use when it comes to preventing your topper from sliding. Duct tape can hold anything together and although it might not be the best option in this case, it will get the job done. You can tape the bottom edges or corners of the mattress so it would be hidden and not look bad. There are some mattresses available that do a good job at preventing slide issues. So, you can go for those as well.
7. How thick does a mattress topper have to be?
Normally toppers fall in the range of 2 to 8 inches thick. This is the normal usual range you will find them in.
8. What is the difference bwteen rv mattress toppers and pads?
A mattress pad is a thin layer of foam that adds a little amount of comfort to your mattress. The main quality of such a thin design is that it does not feel extra bulky and that it provides some structural integrity to a mattress that is very old and has given up. They are usually made with cotton and some even have a waterproof feature which allows you to not worry even if you accidentally spill something on it. The water will not seep through and your mattress will not start smelling. You can even find organic made mattress pads if you are into that.
A mattress topper is thicker than a pad but not as thick as a normal mattress. It is made to be put over a mattress and offers features like comfortable foam, portability and lightweight nature, and better maintenance. Some even come infused with memory foam that enable great support and others have gel infused inside for a cooler and temperature regulated experience at night. They are firm so will correct your posture. If you look close enough, you can even find latex toppers for your mattress which is not an option found in pads.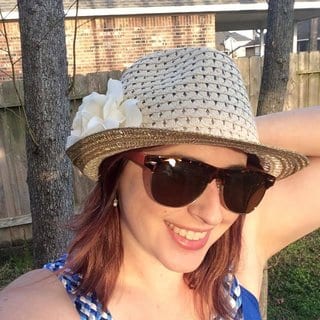 Head of Content at Sleepedia
ABOUT
Lauren is Sleepedia's Head of Content and is a certified sleep therapist who loves her sleep. Lauren helps people to get back to those deep, dream-filled nights they once had by helping to identify problems with their routine and sleep setup. Whether it's a mattress or pillow, Lauren researches the best products in the industry to provide you with an in-depth review of everything you need to know to encourage your buying decision.