Best Queen Mattresses Under $500 [Review] in 2021
Last Updated on December 7, 2020
written by sleep expert Lauren Hall
See full list of products
Find the products quick - here are the review winners
If you are considering buying a new mattress, it is important to make sure that you get a quality one that can ensure a good night's sleep. But, finding the best mattress on a limited budget can be a bit of a challenge. Brick-and-mortar mattress stores tend to charge people excessive markups due to the high overhead costs that they pay. These store owners have to take into account a number of costs, which includes operating expenses, staff salaries, and more. At the same time, they have to make sure that they are making a sizable profit every month. Hence, the final mattress cost for the end consumer may rise exponentially. On the other hand, while looking for mattresses online can cut down the purchase cost to some degree, the majority of high–quality mattresses are expensive.
Read more
Factors such as the firmness of the mattress, the material used, the level of comfort, and the return policy can affect its price.
Nevertheless, if you know what you want, you can find the best quality mattress that suits your needs without breaking the bank. In this article, we have narrowed down some of the top five queen mattresses available under $500.
We understand that choosing the right mattress can be a difficult and time-consuming process. This is why we will cut to the chase and mention our top pick here. In our opinion, the Zinus Memory Foam 12-Inch Green Tea is the best queen mattress available under $500.
Despite being available at a low price, the mattress offers various features that most other options don't. For starters, the mattress has additional depth (12 inches), which ensures that you sleep comfortably every day. Just mentioning the mattress' extra depth does not do justice to what makes it so special. The mattress also includes four layers of specialized foams that maintain its softness. By sleeping on the foam, you will be able to get a restful night's sleep and feel energized and refreshed in the morning.
The benefits of this mattress go beyond the level of softness it provides. It can tackle the problems of most memory foam mattresses, which includes a strange odor from memory foams. The Zinus Memory Foam is infused with the scent of green tea extract, thereby providing a fresh, crisp and light fragrance.
Although the Zinus Memory Foam is a great mattress, the right mattress for you can differ, based on your needs. For instance, if you are a heavy sleeper, buying an extra soft mattress isn't the best choice. People who weigh more than normal should consider getting a mattress that has the right amount of firmness to prevent them from sinking into the mattress. For these sleepers, we would recommend the Linenspa 10-Inch Innerspring Hybrid Mattress.
We've spent the time researching so you don't have to:
Our Top 5 Queen Mattresses under $500
Best Price Mattress 6" Memory Foam Mattress
Best Price Mattress presents us with an 8-inch memory foam mattress at a price you can afford. If absolute comfort is what you are seeking, you won't have to look further than this memory foam mattress. Like any mattress made from memory foam, it provides a great sleeping surface. When the temperatures are normal, it remains somewhat firm. However, once you're in bed, the mattress will adapt to the temperature of your body and adjust itself to your shape. Since the mattress automatically adjusts to the body shape, it can provide support to all of your pressure points. The product's sturdy material makes sure that your weight is easily distributed on the bed.
Read more
Surprisingly, the mattress can limit the distribution of your weight to your side. Its responsive active suspension isolates and reduces motion transfer. Therefore, when you are sleeping, your partner will not get affected by your movement, and both of you can enjoy an undisturbed sleep experience.
Furthermore, the mattress has multiple layers composed of other materials. This enables the mattress to minimize the shortcomings of memory foam. Above the memory foam, there is a 2-inch layer of ventilated soft foam that adds breathability to the mattress.
As a result, any heat emitting from your body will not be trapped inside the mattress. It also offers a soft surface for sleeping.
If that wasn't enough to convince you, Best Price Mattress' foam is tested by an accredited and independent laboratory. Therefore, the company is able to meet the strict standards and guidelines regarding emissions, content, and durability.
Ensures you get a restful, deep sleep
Heat does not get trapped in the mattress
Latest deal: Best Price Mattress 6″ Memory Foam Mattress
Ashley Furniture Signature Design
The 12-inch Chime Express Memory Foam Mattress takes sleep to a whole new level of comfort. The mattress will give you plenty of space to rest on and has added depth to improve your sleep experience even more. Even though it is a queen-sized mattress and thus, extremely big, the company delivers it in a box. The flexibility of the mattress allows it to be rolled and compressed into a box, which is no small feat for a queen-sized mattress. After buying the mattress, you will just have to roll it out and let it be. The mattress instantly inflates by itself and will continue to expand even after 72 hours.
Read more
The special thing about the mattress is that it contains a layer of memory foam. This means that it can adjust to the sleeping position of the person using it. The additional layer of memory foam provides firm support, along with an ultra-plush feel, to users.  Using this mattress, you can support your body's pressure points and get a sound and comforting sleep.
Besides that, the mattress is able to limit movement, despite being extremely flexible. The support foam core reduces the effects of motion transfer so that your sleep doesn't get disturbed if your partner is moving too much.
Generally, mattresses are known for attracting dust and debris that can lead to allergies. However, the 12-Inch Chime Express Memory Foam Mattress is hypoallergenic. This helps the mattress to keep out pollen, mold, dust mites, and pet dander away from you, which makes it perfect for kids and adults who suffer from allergies.
Queen-sized, bed-in-a-box
Can emit a strange odor in the beginning
Latest Deal: Ashley Furniture Signature Design
Zinus Green Tea 12-inch Memory Foam Mattress
The Zinus 12-Inch Green Tea Memory Foam Mattress is as plush as mattresses can get. The queen-sized mattress is flexible enough to be rolled and compressed into a box. However, unlike most bed-in-a-box mattresses, it does not let you wait for three days or a week to decompress itself. Instead, the mattress returns to its original shape within 48 to 72 hours. What makes this mattress special is that it puts its additional depth to good use. It has multiple layers of different kinds of foam inside to ensure maximum comfort for users. The whole mattress comprises 3 inches of memory foam, 2 inches of comfort foam, 3.5 inches of airflow high-density foam, and 3.5 inches of airflow high-density base support foam.
Read more
Since the mattress contains a layer of memory foam, it can adjust to the shape of the person sleeping on it. The reason for incorporating memory foam in the mattress is that the material provides additional support and comfort.
With the help of another layer of soft foam, you will be able to enjoy ultra-plush sleeping surface on this mattress. On the other hand, the airflow high-density layer limits the mattress movement and enhances the overall stability and durability of the mattress.
One of the greatest problems with memory foams is that they give off strange odors early on. However, the manufacturer of this mattress has resolved this problem by adding a natural green tea extract to the memory foam. This revitalizing scent enables the mattress to maintain its freshness for an extended period of time.
Natural green tea extract in the memory foam
Heat dissipation is still a problem
Latest Deal: Zinus Green Tea 12-inch Memory Foam Mattress
Sealy 8-Inch Memory Foam Bed in a Box
Get the ultimate sleep experience with the 8-inch Sealy Memory Foam. The mattress has a double-layered foam that has the ability to soothe a tired body and mind. Sealy delivers the entire queen-sized mattress in a compressed form-fitted into a box. To start using the mattress, all you need to do is unroll it and wait for it to decompress completely. Usually, the mattress takes 72 hours or more to get back to its original size.  The mattress has an additional layer of memory foam, which adapts to the shape of the person using it.  The memory foam increases the overall stability of the mattress and also makes it more durable in the process. Furthermore, another layer of foam with the previous foam plays a role in dissipating additional heat gathered because of the memory foam.
Read more
Sealy has also tried to make this mattress as safe as possible. Therefore, the company does not use ozone-depleting chemicals for manufacturing its foam. This makes it a healthy choice for you and your family and is also the reason why the mattress has been certified by CertiPur-US. The company also puts faith in the mattress's durability and offers a ten-year warranty.
Easy to carry and transfer – bed-in-a-box
Memory foam adjusts to the body
Latest deal: Sealy 8-Inch Memory Foam Bed in a Box
Linenspa 10 Inch Memory Foam and Innerspring Hybrid Mattress
The Linenspa 10-Inch Innerspring Hybrid Mattress and Memory Foam strike the perfect balance between softness and firmness. This mattress is designed to offer relief to the body's pressure points. The thick layer of the memory foam provides a soft sleep surface, thereby relieving pain. The body-conforming ability of the memory foam allows it to align with your spine and give you the pain-free rest you deserve. What makes this mattress different from other mattresses on this list is that it contains an innerspring as well. As a result, the mattress provides extra reinforcement to sleepers with this traditional support layer. This is important because it allows people who weigh high on the scale to sleep on the mattress without sinking in. Besides that, the mattress provides just the right amount of firmness to people who don't like extra-soft beds. Therefore, it is suitable for multiple people who sleep in varying styles and preferences.
Read more
The company also strives to provide customers with a convenient delivery process, which is why they compress the entire queen-sized mattress in a single box. This not makes it easy to transport, but also easy to set up in your home. However, like all bed-in-a-box mattresses, you will have to give it time to expand.
Odor from memory foam is still a problem
Latest deal: Linenspa 10 Inch Memory Foam and Innerspring Hybrid Mattress
Best Queen Mattresses under $500 Buyers Guide
While it's great to find a relatively affordable mattress, you should still be careful about what you are buying. Mattresses can last for several years, and good mattresses can even last way more than a decade. Therefore, buying a mattress is a long-term investment, so you need to take the following important considerations into account when making a decision.
Sleeping Position
Every person has his or her own favorite position to sleep in. Each of these positions has a different set of requirements. The level of support you need from the mattress can change, depending on your sleeping position.
Therefore, it's important that you take into account your sleep position. You can be either a side, stomach, back, or a combination sleeper. In most cases, those who sleep on their stomach and back find firmer, less conforming mattresses more suitable for their comfort. On the other hand, side sleepers usually like softer or more conforming mattresses.
Weight
While this may not seem obvious to some people, your body weight can significantly influence the kind of mattress you need. Heavy individuals may experience various problems if they sleep on extra soft mattresses.
The thing is that most extra soft, body-conforming mattresses are not only too soft to support heavy people, but they are also hotter as compared to other mattresses. This is a problem for overweight people as they tend to sweat more than most people.
As a result, by sleeping on a soft mattress, they not only sink into the mattress surface more than other people do, but their sleep also gets disturbed due to additional heat. This is why the majority of heavy individuals find firmer mattresses more comfortable. If heavy individuals find a mattress too firm for their comfort, they can buy a hybrid innerspring mattress to help them sleep comfortably.
On the other hand, the majority of lightweight individuals choose softer mattresses.  A soft mattress can conform to the body shape of the sleeper. Furthermore, it can provide additional relief to a lightweight sleeper by aligning itself to the spine of the person.
Cool or Hot
Regardless of how much you weigh, you may still have a preference for what kind of sleeping environment you like. A cool environment is considered more conducive to sleeping, but not all mattresses make that possible.
Softer mattresses retain more heat as there is less airflow between the several layers of foam used in them. On the other hand, firmer options, such as innerspring mattresses, are relatively cooler. They trap less heat between their springs and also provide support cores. If temperature regulation is important to you, you should consider buying a hybrid innerspring mattress style.
Warranty
While asking about the mattress warranty is a no-brainer, many people forget to look for it before purchase. Knowing the warranty of the product gives you a good idea about how much a company trusts its products to last. If the company has enough trust in its product to give you a generous warranty, you can be sure that the product is meant to be durable.
Density and Thickness
Mattresses are usually available in varying densities and thicknesses. Therefore, you can expect the thickness of a mattress to range from six to fifteen inches. Thick mattresses are generally meant to retain more heat. Furthermore, they offer an extra cushion to the thinner models. However, the same quality makes thick foams a bad choice for people who want a cooler experience while sleeping.
In terms of density, mattresses with greater density are usually durable, more supportive, and firm (but also more likely to retain heat). Therefore, you would want a mattress that's dense enough to stop your body from sinking into it.
Weight is a crucial factor here, as well. People who have more weight will be more likely to look for a denser mattress. A denser mattress will be able to provide them with a comfortable sleeping experience. However, denser, thicker mattresses are usually more expensive.
Size
Each type of mattress is available in varying sizes. Before you buy a mattress for yourself, you should consider whether it is compatible with your own size or not. You have the option to choose from different sizes, such as junior, small, twin, twin XL, queen, full, king, and California king.
The junior size is the best option if you are buying a mattress for children. A couple can invest in a queen-sized or a double/full mattress but it won't have enough space for a pet. However, if you buy a king-sized mattress, you can fit a large pet in your bed along with your partner. For accommodating children or multiple pets, you should consider buying a California king mattress.
Hypoallergenic Surface
An antimicrobial surface prevents the buildup of bacteria and fungi. By buying a hypoallergenic mattress, you can keep your family safe from allergy-prone substances. Furthermore, this will also make your mattress more durable.
Material Used
The material used in making a mattress can be a determining factor for its suitability. Usually, a mattress has five types of compounds used in its interior. Many mattress makers take a hybrid approach and combine different kinds of materials to achieve the desired comfort level. However, others use one kind of material for the entire mattress.
The five major types of materials used in mattresses are:
Innerspring
These mattresses are entirely made from steel coils for extra firmness and support, but also have a comfortable layer made from polyfoam.
Foam
Foams are made either from pure polyfoam or a combination of various supportive memory foams and polyfoam.
Latex
Latex mattresses have a high-density polyfoam as a core, which is supported by a latex comfort layer.
Hybrid
Hybrid mattresses tend to strike a balance between firmness and softness. They contain two or more comfort layers, consisting of either memory foam or latex with a pocketed innerspring for support.
Airbed
An airbed or air mattress is an inflatable mattress ideal for traveling and camping. You can adjust the mattress to your desired level of firmness by inflating the mattress to a certain level. Chambers in the mattress depend on air for giving support.
Frequently Asked Questions About Mattresses
Here are some of the commonly asked questions regarding mattresses.
When should I buy a new mattress?
Most mattresses offer up to ten years of warranty. However, this estimation is not etched in stone, and the durability of a mattress can vary, depending on how carefully you use it. Some mattresses wane more quickly than others and go past their usefulness much earlier, whereas other mattresses can remain comfy even after a decade of use.
Regardless, it's a good idea to start thinking of replacing your mattress by the time it's seven to ten years old. On average, most old mattresses stop providing the optimal comfort or support you need for a good night's sleep.
How Do Companies Make Memory Foams?
A memory foam primarily comprises polyurethane foam (polyfoam for short). This compound is derived from two primary chemical components, namely, multi-hydroxyl alcohols (polyols) and chemical compounds called diisocyanates. There is also a third component, which is usually a carbon-based blowing agent.
By combining all three of these compounds and making them go through a process, you end up with a liquid. This liquid is then cooled, dried and formed into flexible polyurethane foam. Furthermore, companies continue to add more substances to give the foam its final shape and add additional features to it. For instance, some companies add flame retardants to make the foam fireproof.
Is a Memory Foam Mattress Safe?
In general, yes. Most people don't have any health problems that can be triggered by memory foams. However, some people have reported experiencing health problems from memory foams.
One of the most important components in this matter is the fire retardant used by the company to make the foam fireproof. Furthermore, the amount of volatile organic compounds (VOCs) used in the mattress can also cause problems for a small portion of people. However, the majority of companies ensure that they avoid using chemicals that affect this small number of people.
Although it's great to find a high-quality mattress under $500, your decision should depend on your requirements. Therefore, we advise you to view each mattress in detail before finalizing on a single option.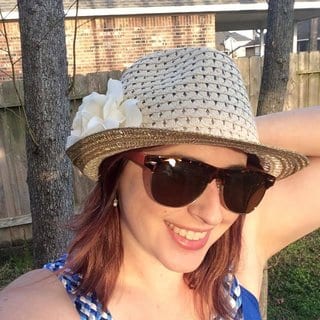 Head of Content at Sleepedia
ABOUT
Lauren is Sleepedia's Head of Content and is a certified sleep therapist who loves her sleep. Lauren helps people to get back to those deep, dream-filled nights they once had by helping to identify problems with their routine and sleep setup. Whether it's a mattress or pillow, Lauren researches the best products in the industry to provide you with an in-depth review of everything you need to know to encourage your buying decision.