Best Foundation for Memory Foam Mattress [Review] in 2021
Last Updated on March 15, 2021
written by sleep expert Lauren Hall
See full list of products
Find the products quick - here are the review winners
Have you recently purchased a new memory foam mattress and need a good foundation for it?
Well, you're not alone and fortunately, I've compiled a list for you so you can find the best foundation for memory foam mattresses.
Choosing the right foundation or base for your memory foam mattress is important because it will not only give it the right support but ensure longevity and a well-maintained product.
If you don't know what you're looking for though then searching for the best memory foam mattress foundation can prove to be much harder than you may have first thought especially when many products are poorly made with cheap materials that don't do their job.
But wait, it's not all bad news.
I've been analyzing everything from the size all the way down to the return policy so you can confidently choose between a range of the best products.
And they really are, every single foam mattress on here has something unique to offer so be sure to check over them all because you never know which one is going to pique your interest.
Here's a tip – Placing a memory foam mattress on the floor can result in it moving around, which will lead to more wear and tear. In some cases, putting a mattress on the floor can even void a warranty so it's well worth investing in a great memory foam mattress foundation.
So, let's jump straight in so you can find the right memory foam mattress for you!
We've spent the time researching so you don't have to:
Best Foundation for Memory Foam Mattress 2021
Ecos Living 14 Inch High Rustic Solid Wood Platform Bed
My top pick for 2021, this is arguably the best mattress foundation and you're about to find out why.
Made from a high-quality solid spruce wood that has been smoothly sanded, the Ecos Living Wood Box Foundation is designed for all mattresses, and its slats allow it to work well for memory foam ones as well.
It is made from a strong and sturdy material that allows it to be more durable than pre-assembled foundations and bases. There will be no issues with creaking or noise with this foundation, as it is sturdy and does not move easily. It is also well-structured so a mattress will not sag in the center of the base.
Better yet.
The product comes with a cover and is designed for easy assembly and disassembly, and is very similar to the Mainstay Foundation in this manner. It is collapsible for easy storage and transport and serves as a way to get a full-sized, bulky box spring through narrow spaces and into rooms.
Assembly will likely not take longer than 10 minutes. The product also comes with a fire-retardant cover and all the necessary tools to put it together.
Don't miss out on this, click the link and see how great it is!
Collapsible for easy storage and transport

Comes with fire-retardant cover
Return shipping cost not covered in case of a refund

Latest Deal: Ecos Living 14 Inch High Rustic Solid Wood Platform Bed
Mainstay Half-Fold Metal Box Spring
Coming in at number two is the Mainstay and trust me when I say you'll want this foundation to stay under your mattress once you read more.
This split box spring foundation is fashioned from solid spruce and designed for a wide array of mattresses, including memory foam ones. It claims to be of a stronger build than other industry-standard mattress bases and is also said to be eco-friendly.
In addition, this foundation is FSS certified. Despite the "box spring" classification, this product does not feel particularly springy – and we mean that in a good way! It is quiet and does not creak, making it ideal for those who move around at night.
Wait, it gets better.
It is rigid, solid, and does not shake or jiggle when you move on it. It is also one of the most inexpensive box spring foundations you can get, and it is often considered better quality than many higher-priced ones on the market!
This product was made as an alternative to traditional box spring foundations that may be difficult or impossible to fit through tight spaces. As such, the Mainstay is completely collapsible, so it ships in a small box and can be folded up and moved around. Essentially, it is made to be able to fit just about anywhere.
Due to its collapsible nature, there are no tools required for assembly, which is a quick and painless product that can be done in 10 minutes. If needed, it can then be collapsed again for storage purposes. It also comes with a good quality cover.
You would be crazy to pass up on this!
Doesn't move easily; great for restless sleepers

Inexpensive, high quality

Only 10 minutes to assemble

Collapsible and easy to transport

Joints and connections are double stapled
Latest Deal: Mainstay Half-Fold Metal Box Spring
Simple Houseware 14-Inch Full Size Mattress Foundation
Here's a real gem when it comes to a top-tier memory foam mattress foundation.
The Simple Houseware is the winner of our Editors Choice Award 2019. First up we have the 100-Night Home Trial. If at any point during the first 100 nights you decide that the frame is not for you, whatever the reason, Simple will accept a return and refund your money no questions asked.
Next, we have the "Forever Warranty" for which Simple is very well known for. Their promise is simple; your foundation is guaranteed for as long as you own the product, meaning they will repair or replace it should there be any manufacturing issues that's how confident they are in their products.
Moreover.
They offer a generous Free Shipping & Returns policy on all of their items. I don't know about you but the last time I purchased a mattress and foundation I paid a crazy amount of dollars just to get the thing shipped to my home.
Now, if you're still not convinced then I suggest you look at the 5,000+ reviews on Amazon because as of now, this foundation for your mattress boasts an impressive 4.5-star rating.
Don't delay, this one might not be in stock forever.
Refund available during the first 100 nights
Latest Deal: Simple Houseware 14-Inch Full Size Mattress Foundation

Zinus 14 Inch SmartBase Mattress Foundation
The Zinus SmartBase Mattress Foundation and platform bed frame are made for a memory foam mattress primarily, although it also works wonders for spring and latex mattresses.
It is an excellent replacement for an ordinary bed frame or box spring and stands 14" off the ground to allow for a roomy 13" of storage space beneath the bed. The bed frame itself is made of strong steel, with several legs that come into contact with the ground and properly hold the bed up.
And as if it couldn't get any better.
Each leg is fitted with a plastic cap to prevent scuffing on the ground. The material of this foundation is highly durable and built to be strong so that you will not have any issues with mattress sagging, so no damage will come to your mattress as a result.
This product requires little assembly and can be set up within minutes without using any tools. When correctly assembled, it makes no noise and does not creak at all, so even if you move around a lot in your sleep, you will still have a quiet night's rest.
What are you waiting for? Check it out!
Room for storage under the bed

Leg caps to protect floor form scuffing

Latest deal: Zinus 14 Inch SmartBase Mattress Foundation
LUCID Foldable Metal Platform Bed Frame and Mattress Foundation
Last but definitely not least is the LUCID.
This mattress foundation stands at a height that allows for 13" of storage space beneath it, and it is designed to be supportive of all kinds of mattresses – especially memory foam ones! It is a great replacement for a box spring foundation and can hold up to 1250lbs of weight, with some product descriptions claiming it can even take 2000 lbs.
The LUCID Foldable Metal Platform Bed Frame and Mattress Foundation is made extremely stable so that your bed will not move or make any noises as you sleep, even if you toss and turn. The loudest noise you may hear from the mattress base is small squeaks under heavier movement.
By now you should know that there's a lot more on offer.
Mattresses are supported by a heavy-duty wire grid, welded together in a strong latticework while leg support braces add even more to the promise of safety and durability. Assembly is fairly simple and will not take longer than an hour, as items needed are provided. Simply unfold the product as it arrives in a smaller, compressed form, place the bolts as directed and it is ready to use.
The product is also foldable so that you can put it away easily if you need to store it and set it up again quickly in a pinch. This is easily one of the best memory foam mattress foundations and one you need to take a look at if you're serious about finding the right foundation.
Allows for plenty of storage underneath
Can hold up to 1250lbs of weight

Assembly in under an hour
Not built for everyday assembly

Latest deal: LUCID Foldable Bed Frame and Mattress Foundation
The Best Foundation Memory Foam Mattress Buyers Guide
There are many types of foundations out there, but not all of them are suitable for a memory foam mattress. In order to find one that complements and improves on features of your chosen mattress, you have to be familiar with bases and their properties. Here are some popular mattress foundation types based on whether or not they can be used for a memory foam mattress.
Platform Bed Frame For Memory Foam Mattress
These foundations work as both a bed frame and a box spring replacement, providing all the support needed on its own. They are usually made from either foldable metal frames or wooden slats.
Both of these kinds are constructed with spaces and holes between rods and slats in the base, making them perfect for a memory foam mattress as they provide space for airflow and good circulation, which is crucial in preventing the overheating of a memory foam mattress.
The breathability will make sleep more comfortable and prevent mold and mildew buildup due to trapped moisture.
Metal framed platform foundations are easy to use and are very strong and sturdy. Many are collapsible so you can store them away, even if they are heavy. Some even double as added storage space thanks to the height at which they stand off the ground.
While many of these kinds of bases are solid, some are also flexible and bend to your body weight. This is great if you want a particular kind of support, although it may not be the best option for memory foam mattresses.
On the other hand, wooden slat foundations are very rigid and are usually very sturdy. Many come with fabric covers so that your mattress does not snag onto the wood if it is not sanded.
It is worth noting that in order for slatted foundations to be effective, the slats should not be more than 3" apart from each other, or else the mattress is likely to sag into the gaps.
You can also fix this on your own by purchasing wooden slats separately and adding them to the base.
Adjustable Bed Bases
Adjustable bases aren't usually the first pick for anyone, but the fact is that they work surprisingly well with a memory foam mattress. This is due to their natural open-cell structure, which improves breathability on warm mattresses.
You can fit the bed into any position you like, and a memory foam mattress will easily contour itself to properly fit into your desired bed style.
In addition, due to the fact that memory foam mattresses bounce back, you will not have to worry about deforming your mattress due to a particular position or incline that you set your adjustable base to.
Memory foam mattresses will still provide the same level of comfort regardless of the inclination of your bed base, unlike innerspring mattresses.
So if you are someone who needs to sleep in a specific way, you can do that easily with this type of foundation!
Although these adjustable bed bases well for memory foam mattresses, they are not the most popular variety, so we will not be reviewing any of them today.
Types of Mattress Foundation You Should Not Use
Traditional Box Springs
A box spring foundation is the most traditional kind of mattress foundation in the book, but they are typically not recommended for memory foam mattresses – or any non-innerspring mattresses, for that matter!
They can be so bad for this kind of mattress that using box springs with memory foam mattresses may void a warranty, so if you want to use a traditional one, you would have to check with the manufacturer first.
The good news is that many newer box springs have been manufactured specifically for memory foam mattresses, making them a solid pick as well.
A box spring bed frame with middle support bars for added stability and preventing sag are great for this purpose.
A new box spring foundation for memory foam mattresses will likely have removed their signature coiled springs anyway, and thus they become the aforementioned platform and slated foundations that you should be buying!
Plywood Under Memory Foam Mattress
Never simply lie your memory foam mattress on plywood so it does not come into contact with the ground.
This is simply not good for the mattress, will not stop it from moving around, and is likely to result in wear and tear if the wood is not designed to have a mattress placed onto it. This will also void a warranty!
Frequently Asked Questions
Do you need a foundation for a memory foam mattress?
If you're sleeping on a latex or memory foam mattress, it's not actually necessary to have a foundation. Unless you're comfortable lying on or just a few inches above the ground, though, a platform or foundation is important both aesthetically and functionally. Also, as I touched upon at the beginning putting a mattress on the floor can result in moving around, wear and tear, as well as potentially voiding the warranty.
Do I need to wait 48 hours for memory foam?
It is recommended to wait 24-48 hours before sleeping on a new memory foam mattress. On the first night, the mattress may not be very comfortable but as the expansion process continues, it will get better. Once 24 hours have passed, you should have a new bed with the best mattress you've ever owned.
Can I put a memory foam mattress on box spring?
The good news is, you can definitely use your box spring under your memory foam mattress but be sure your box spring is in excellent shape with no broken slats. The reason is that memory foam mattresses are heavy so the foundation may not be able to support them.
Can I put my memory foam mattress directly on the slats or will this not support it?
Most mattress types can rest directly on the slats. … Slats are much more supportive and will ensure your mattress doesn't sink or slide. Easy assembly: Wooden slats are lightweight and easy to disassemble, making them easier to move than heavy, cumbersome box springs.
Summary
So, what's the best foundation for a memory foam mattress? Any foundation that has spaces to encourage airflow and does not allow sagging is great, and of course, one that will support you easily without groaning under the weight.
Personally, we are fans of the Zinus 14 Inch SmartBase Mattress Foundation. Not only is it one of the most popular mattress foundations in the market – with good reason! –, it is also durable, strong, and silent. All perfect traits for a good foundation.
All the while, it also provides the convenience of easy setup and foldability, which makes it a real winner in our eyes.
Now you know the best foundations for memory foam mattresses you can go on and find one that's going to help you sleep in comfort and style.
Whichever foundation you end up choosing, make sure that it is indeed suited for memory foam mattresses, and take into account areas of importance as you do so.
Sleep well!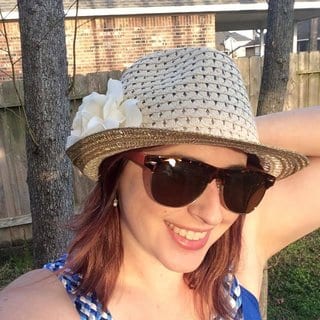 Head of Content at Sleepedia
ABOUT
Lauren is Sleepedia's Head of Content and is a certified sleep therapist who loves her sleep. Lauren helps people to get back to those deep, dream-filled nights they once had by helping to identify problems with their routine and sleep setup. Whether it's a mattress or pillow, Lauren researches the best products in the industry to provide you with an in-depth review of everything you need to know to encourage your buying decision.