Best Bed Frames For Memory Foam Mattress [Review] in 2021
Last Updated on December 15, 2020
written by sleep expert Lauren Hall
See full list of products
Find the products quick - here are the review winners
Where do we even begin with the benefits of memory foam mattresses? Memory foam mattresses offer pressure point relief and help in spinal adjustment. They are also considered suitable for people suffering from dust allergies. The addition of memory foam also guarantees undisturbed good nighttime sleep to couples because it isolates motion. These mattresses are also the single best choice for adjustable beds.  A gel-infused and aerated memory foam mattress is also cool for sleeping. In short, a high-quality memory foam mattress is one of the best options for your bed.
Read more
However, all these valuable characteristics of a memory foam mattress only come into play as long as you are using it with the right type of bed frame. It is pretty simple to understand the importance of bed frames. We all know that mattresses support the body weight and evenly distribute it.  But where does that weight eventually get shifted and absorbed? It goes to the bed frame, the base where mattresses eventually transfer all the weight from the top. A right fit of the bed frame improves the function of the memory foam mattress. On the other hand, a poorly picked bed frame hampers the comfort you need from the mattress. And not just that, persisting with a wrong combination of the bed frame and memory foam mattress also cuts back on the service life of the latter.
Therefore, one should always only strive for the best bed frames for memory foam mattresses. And what bed frames are deemed best for memory foam? We answer this question in the following discussion. First, we will review five options that experts believe are the best bed frames for memory foam mattresses in the market right now. Then, we will share a buying guide that will, by design, help you in picking the best bed frame. If you are not in the mood to read reviews and compare different products, then our top pick will suffice your need for a right bed frame for a memory foam mattress. Among all the multitudes of options available online and at brick-and-mortar outlets, we think Zinus Demetric Elite SmartBase Mattress Foundation is one of the best bed frames for memory foam mattresses.
This Zinus bed frame is one of those household items that you need to buy for once in your entire life. We're making no exaggeration here. Just look at the construction of this steel bed frame. While even the top-of-the-line bed frames don't have more than nine legs, this one features 12! Moreover, the frame's slate arrangement is not in line with the convention of metal beams being sparsely laid in one direction on the external frame. Here, you get a detailed meshwork of steel that has been constructed through beams put in layers across the length and width of the bed.
All these details give this bed frame the best floor grip and weight capacity. Besides these fundamentals, the manufacturer has also taken care of other important functional aspects in the frame. For instance, it features recessed legs to protect your toes from painful thudding. Also, you get enough ground clearance to have plentiful storage space. All this value addition certainly increases the prices of this bed frame. However, as mentioned earlier, its never-ending service life compensates for more than for its price.
We've spent the time researching so you don't have to:
Our Top 5 Best Bed Frames For Memory Foam Mattress
Best Price Mattress Queen Bed Frame
Best Price Mattress is not just offering reasonably-priced mattress units, but it is also providing quality bed frames in the lower price points. Take this queen-sized bed frame, for instance. It is a cost-effective bed frame for memory foam mattresses that don't compromise on the quality and function in any way.  The bed frame is made of highly durable industrial-grade steel. The frame firmly stands on nine legs with the support of a center bar. Moreover, you are not required to add box spring on the top of the frame. Set up the frame and put the mattress on it; that's it, you are ready to rest comfortably on your bed. Besides giving it a firm, long-lasting steel construction, the manufacturer has integrated many valuable features in the frame.
Read more
Let's talk about its high-ground clearance. A standard Best Price Mattress Bed Frame offers you 12 inches of vertical clearance. This actually makes for good under the bed storage. You can also get the frames with 16 and 18-inch vertical clearance. Besides queen dimensions, you can also order this bed frame for a memory foam mattress in twin, full, and king sizes. Setting up the grates on the frame is also a breeze. Fit2Lock cups (friction-fit) are given on both sides of the bar for every steel slate. Slates are capped with rubber so they can perfectly sit in the Fit2Lock with zero movements. Then, the vertical bars on both ends also feature slots for the attachment for the headboard. In short, no drilling or cutting is required when you set up your bed with this frame.
No tool is required for assembling
Offers spacious underside storage
Ready for mattress (no box spring needed)
Can get a little bit squeaky
Latest deal: Best Price Mattress Queen Bed Frame
Zinus 35.56 cm Metal Platform Bed Frame
Many bed frames are all sturdy and heavy, but they are constructed as such where they don't get the required floor support and grip. As a result, the bed gets sloppy and starts skidding, even with a slight push. Poor ground traction of the frame also makes the bed noisy, especially when it is in the use of restive sleepers that move a lot. Zinus has taken all these critical issues into consideration and designed its Abel Metal Bed Frame for a memory foam mattress. Instead of having nine legs like many regular bed frames, this one features completely rectangular frames on both vertical ends. This change in construction has increased the ground contact of the frame, resulting in a better grip.
Read more
Apart from this winning change, the frame has five legs carefully arranged to ensure even weight distribution. For instance, the center bar that manages more load is fitted with three legs. Moreover, the material of the frame also complements its firm floor grip. All the slates and bars are made of premium quality steel to last several mattresses. Like many modern bed frames, this one also doesn't need box spring assistance. The vertical clearance of 13 inches of this Zinus bed frame is also quite impressive. It can easily accommodate your medium-size carry-ons and regular-size cartons. Lastly, the installation of the slates with the bars involves no hassle. You just need to arrange them in the order without needing any tool. Zinus Abel Bed Frame for a memory foam mattress is a reliable product. The 5-year worry-free warranty also vouches for the reliability and long-lasting utility of this bed frame.
A great bang for the buck
Only available with one clearance height
Latest Deal: Zinus 35.56 cm Metal Platform Bed Frame
ZINUS Michelle Compack 9-Leg Support Bed Frame
This Zinus bed frame for a memory foam mattress is quite different from the product we have reviewed above. This frame features low-profile recessed legs that are fitted with rubber caps so you can't crush your toes (a pain worse than heartbreak!) Moreover, the low-profile design goes well with thick mattresses or when you want to give your bed a more luxurious look. Moreover, this Zinus king-sized bed frame comes in a really compact package. It actually consists of 10 support frames that get interlocked with each other on nine legs. All these support bars and legs come separately, and you have to set them up in the shape of the bed frame.
Read more
The quick-lock system Zinus has used for this bed frame is quite impressive. It will take a bit of time to set them up (four-step installation). But believe us, it is worth it. These interlocks prove to be better in durability than welded frames. Once you set the Zinus Michelle frame with the mattress, you won't need to disturb this arrangement until the mattress needs a replacement. The high-quality steel, recessed construction, and unique locking mechanism make this bed frame an ideal choice for heavy individuals. If you have brought a mattress for fat people, then you will also need to match it with the right bed frame. This Zinus product is particularly designed for this function. The frame is constructed to withstand the weight of up to 1,200 pounds. Folks who need to replace mattresses too often because of their weight should try this bed frame because it will definitely extend the service of the mattress in use.
Better durability than all-welded frames
One of the most low-cost quality options
Latest deal: ZINUS Michelle Compack 9-Leg Support Bed Frame
Zinus 35.56 cm SmartBase Mattress Foundation
Bed frames are supposed to create a pedestal for mattresses that can seamlessly absorb all the applied weight. A bed frame that gets this element right ensures the extended use of mattresses and the uncompromised comfort of users. This Zinus product is probably one of the few that tick the aforementioned definition. Zinus Demetric is one of the most detailed metal frames on the block. It features 12 legs and innumerable slates. The regular bed frames usually have a single layer of beams set in the horizontal direction. However, that's not the case with the Zinus Demetric bed frame. Here, the slates are arranged both horizontally and vertically to create a mesh— a sturdy, inflexible mesh of steel.
Read more
While the 12 legs increase the contact area of the frame with the ground to improve its grip, the steel mesh ensures the weight trickling down from the mattress is distributed into smaller bits. This constructional supremacy of the frame makes sure the bed doesn't skid; anyone can sleep on it irrespective of their weight. One more thing, the legs of the frame in each horizontal row are further supported by a beam. This makes sure that no leg gets even a slight bend. It usually happens in regular frames where one leg undergoes a thin kink that makes the bed wobbly even on smooth surfaces. The price of this bed frame is definitely higher than the regular ones, but its constructional details merit it. Moreover, it is a one-time investment entailing lifelong use. You won't need a replacement as long as you are not changing the bed altogether.
Recessed legs protect your toes
Available in five different sizes
A bit heavy on the pocket
Latest deal: Zinus 35.56 cm SmartBase Mattress Foundation
ViscoSoft 4 Inch Pillow Top Gel Memory Foam Mattress Topper
Bid adieu to the days you spent trying to sleep peacefully on your bed or mattress. This 4-inch pillow top gel memory foam mattress topper by ViscoSoft is just the right mattress topper you need to put an end to your troubles on the bed. Until you haven't had the chance to sleep on this serene and plush 4-inch mattress topper by ViscoSoft, you will never have an idea of what comfort and peacefulness feel like on the bed. The 1.5 inches of fluffy down alternatives work well with the 2.5 inches of memory foam gel to give your body the comfort and peace for a nice time. Additionally, the 2.5 inches memory foam has temperature regulation features that can help you stay cool while sleeping.
Read more
The removable cover pad for this mattress topper is surely a benefit in the right direction. The mattress topper itself can remain clean for long periods, but the cover needs routine care to rid it of all the dust and mite that can gather on it. The manufacturers have been extra benevolent on customers and have also provided a 60-day money-back guarantee for the mattress topper. You can return the mattress if you don't like it and enjoy the due refund in return.
Help s to transform your sleep regardless of the style you sleep in
Provides relief for people with back sores or issues with their spines
Can remove cover for a perfect aesthetic look
60-day return policy if you don't like the product
Latest deal: ViscoSoft Memory Foam Mattress Topper
Best Bed Frames for Memory Foam Mattress Buyers Guide
If you want to look into options other than the models we have reviewed above, then you need to add a couple of things to your assessment of bed frames. Here, we are going to discuss the elements that must always be considered whenever you go shopping for a bed frame for memory foam mattresses.
Size
It seems pretty straightforward – you settle for a frame that is of the same size as your mattress. However, there are many buyers who get frames bigger than their mattresses. You can definitely set up your bed with an unmatching frame and mattress and not face any problems. However, this ill-fitted combination is not going to offer you the required convenience in the long run.
When a memory foam mattress is placed on an oversized frame, it eventually starts sliding under the sleeper. This movement renders the motion isolation of a memory foam mattress useless. Therefore, always pick the frame for the exact size of the mattress and vice versa. If your mattress is twin XL, then its frame should also be of the same size. If you get confused with king, queen, full, and twin size parameters, then match the actual numerical dimensions of the frame and the mattress (lengths and widths given in centimeters).
Height
As you have noticed in the above reviews, bed frames come in different heights. You need to consider the height of a bed frame for more than one reason. Firstly, the height of the frame determines how much underside storage space you are going to get. If you are looking to set up a bed in a small room where space is already an issue, then it is better to go with bed frames with high ground clearance.
Bed frames with 12 inches and more vertical clearance offer valuable under-the-bed space where you can keep your belongings without affecting and overcrowding the moving space in the room. Secondly, the height of the frame also makes up your sleeping experience. If you like to sleep in a sunken position, then opt for low-profile bed frames. Also, frames with lower height let you complement your bed with the rest of the low-profile furniture of the room.
Material 
The above reviews have also spelled out one thing — steel is the best material for bed frames. Steel is durable and affordable. Moreover, it doesn't have the bulkiness of pure iron. So, always go with bed frames with steel frames and slates. On the other hand, bed frames carved completely out of wood has become very rare and for very legit reasons. First of all, they are expensive. A timber frame even at mid-range price point will cost you money where you can easily get a high-quality steel frame. Moreover, timber is a high-maintenance material. You have to make sure it is not going to be used in humid spaces. Also, the direct exposure of sunlight affects timber finish.
Lastly, there is one downside of wooden bed frames that don't have any solution, i.e., the squeaking and creaking they create. No matter how good a wooden bed frame is and how perfectly it has been set up with the mattress, it will eventually become noisy. Nonetheless, if you are a sucker for the timber aesthetics, then search for bed frames that feature an external timber frame and the remaining support structure made of steel. The product we have reviewed at number 5 is also one such bed frame.
Slats Spacing 
Many buyers don't seem to factor in the spacing for the slates while picking a bed frame. It is important to understand that a sturdy frame can't offer mattress support without the right type and arrangement of slates. Therefore, besides ensuring the quality of the slate material, it is also vital to know how they are going to be spaced on the frame. Even though there is not any definite spacing value that one needs to follow, make sure it should be no more than eight inches. Sparse slate arrangement buckles the base layer of the mattress. This deformation eventually reaches the top of the mattress, resulting in an uneven sleeping surface. The better approach is to pick a frame with densely packed slates. The tight slate arrangement definitely hikes up the price, but such bed frames have a long life. Case in point: Zinus Demetric SmartBase Mattress Foundation — our top pick. It actually bears a net of steel slates arranged very closely.
Locking or Welded Construction
Bed frames either have their slates welded with the main frame or have locking connections. We would advise going with the latter type of construction. No matter how good the welding and soldering is, it's bound to wear down over time. On the other head, interlocking and socket fittings prove to offer better durability.
Miscellaneous Design Details 
Then there are several design details you should consider in order to make your bed frame shopping a tailor-made choice. For instance, if you can find a bed frame with the aforementioned features in recessed legs, then go for this option. Recessed legs don't just save your toes from getting banged all the time but also give your bed a more attractive floating look. Similarly, look for bed frames that already have slots on its vertical beams for the installation of the headboard. It will protect you from the hassle of drilling and cutting, and you will be able to put together your entire bed without needing any tools.
Installation  
This is another aspect buyers pay the least attention to. Keep in mind that any high-quality bed frame will only become truly functional when it is installed in the right manner. Therefore, try to pick frames with DIY installation requiring the use of simple tools or no tools. The best bed frames for memory foam mattresses don't require more than a simple screwdriver and wrench for the installation. Some, like the no. 1 bed frame on our list, don't even need a single tool. If you have picked a bed frame that involves a complex set up, then it's better to ask an expert for help instead of wrestling with the frame on your own, tiring yourself, and ending up with a poor installation.
Frequently Asked Questions
When Is a Box Spring Needed on the Bed Frame?
This is the most frequently made query regarding the best bed frames for memory foam mattresses. There is no need to stress over this. If your bed frame consists of only a primary supporting structure without grates, then you will need to put a box spring on the frame before setting up the mattress. Secondly, a box spring is also needed when the slates have large spacing in between. It is recommended to use a box spring on a slated bed frame if its slates are arranged with a gap of more than six inches.
What Is the Average Service Life of a Good Bed Frame?
This changes from unit to unit. However, any high-quality steel bed frame can easily last the service life of at least two brand new mattresses. In other words, the average service life of a bed frame easily goes past a decade. Some top-of-the-line bed frames also come with lifetime use.  But these estimates are only valid for steel bed frames. The units made of pure iron have shorter service span, and the same is the case with timber ones.
Can Bed Frame Stretch the Use of a Memory Foam Mattress?
Yes, a bed frame can extend the service span of a mattress; this is not just a marketing hyperbole developed by manufacturers. If you are using a bed frame with a well-thought-out support structure, then it will definitely take the edge of the load strain your memory foam mattress experiences. As a result, the mattress will take more time to undergo permanent warping and sagging.
Are Bed Frames Exclusive to a Particular Type of Mattress?
There is no hard and fast rule in this regard. A good quality bed frame can be used with all different types of mattresses. Let's take the example of the best bed frames for memory foam mattresses we have reviewed here. They offer impressive utility with latex and hybrid mattresses as well. We are pretty positive that this piece will help you in picking the right bed frame fit for your mattress in order to make the most of its memory foam feature and that too within your set budget.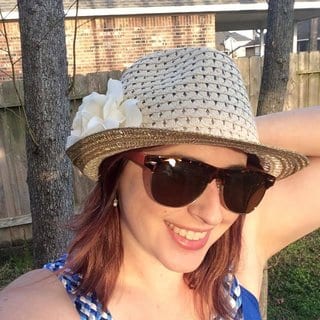 Head of Content at Sleepedia
ABOUT
Lauren is Sleepedia's Head of Content and is a certified sleep therapist who loves her sleep. Lauren helps people to get back to those deep, dream-filled nights they once had by helping to identify problems with their routine and sleep setup. Whether it's a mattress or pillow, Lauren researches the best products in the industry to provide you with an in-depth review of everything you need to know to encourage your buying decision.