Best Crib Mattress Toppers [Review] in 2021
Last Updated on March 16, 2021
written by sleep expert Lauren Hall
See full list of products
Find the products quick - here are the review winners
Looking to add that little bit of added comfort to your little one's crib, so you and your baby can have a peaceful rest throughout the whole night but not sure where to start?
Well, let me tell you, you're at the right place.
When it comes to your baby, you want nothing less than the best for them. This is why I have spent 10 hours researching more crib mattress toppers than I can count, factoring in all the best features like comfort, water-resistance, ventilation, and softness. 
Now when it comes to a mattress, it can be quite difficult to find one that your little munchkin will get on with while also remaining within a budget. I know the feeling, my young parents out there, all you want is for you and your child to get more than a couple of hours rest. 
But guess what? I have good news!
To make things easier, I have only chosen the very best crib mattress toppers for your little munchkin's crib, breaking down all the confusing features so you can choose with ease. I've got your back, Mumma. 
Here' a lifesaving tip: In addition to safety and firmness, your baby should also feel cozy in their crib, with a crib mattress topper that will cradle them like a hug for a peaceful and undisturbed sleep. 
But enough of me rambling; you don't want to miss my reliable top picks. 
We've spent the time researching so you don't have to:
Our Top 5 Best Crib Mattress Toppers
American Baby Company Waterproof Fitted Crib Mattress Pads
If you're looking for a waterproof pad that will not only protect the mattress but also provide an extra quilted cushion for added comfort for your little munchkin, then you need to check out the American Baby Company; their fitted mattress cover is everything you need. 
They use extra soft materials that eliminate crinkling sounds, while the waterproof middle layer protects the mattress from any accidents at night.
American Baby's fitted pad mattress cover is also made in a way thats easy to clean up after an accident, all you need to do is pull them off and throw them in the wash plus this mattress pad cover is both machines washable and dryable– it has never been so simple!
But that's not all:
The size fits 27 x 39 inch x4 inch cribs and offers a 100% polyester middle then a waterproof layer. It will not only prolong the life of your baby's mattress but also makes it a little extra comfy and will keep any accidents from soaking the mattress.
For ease of use, affordability, and quality, this one is a winner for all my new parents out there.
100% polyester with a waterproof layer
Adds extra layer of comfort 
Machine washable and easy to clean 
Almost silent, no crinkling sounds
Latest deal: American Baby Company Waterproof Fitted Crib Mattress Pads
Milliard Mini Memory Foam Crib Mattress Topper
This Milliard Mini-Crib Memory Foam Topper is the perfect addition to your baby's crib. We know you just want the perfect topper for your baby, and this topper gives you just that.
This topper has been designed for a mini crib and comes with 2-inches thickness, which is perfect for your child. The memory foam inside the topper offers premium features so that your baby can sleep peacefully on the topper for years without any worries whatsoever.
But, wait, there's more!
The cover for this Milliard Mini-Crib Topper is made out of waterproof material, which will safeguard your topper from any mess. Your newborn will not have control over their bladder or vomit, which is why the waterproof feature is a must.
The high-quality construction of this high-density foam is meant to last. You get just the right mix between a firm and a soft mattress so that your baby's needs are met during their growth years. You don't want your child to sleep without the right aid.
Both you and your little munchkin will be snoozing until the morning without any accidents disrupting their sleep.
Comes with 2-inches thickness
The memory foam inside the topper offers premium features
Cover is made out of waterproof material
Not too soft yet not too firm 
Latest deal: Milliard Mini Crib Mattress
Biloban Waterproof Toddler Crib Mattress Cover
best crib mattress pads that are waterproof
Now, if you're looking for a naturally soft and comfortable topper for your newborn that'll keep them safe in their crib, then Biloban may tick all your boxes.
This mattress cover super comfortable also allows for perfect temperature regulation inside of your baby's crib so that they can sleep peacefully during all types of weather. It will keep your baby warm in winter and cool during the summer.
This Biloban Toddler Waterproof Crib Mattress cover is built perfectly for your needs. Biloban comes with the right absorbent fabrics that can take moisture away from the skin of your newborn.
Want to hear the best bit?
You will soon see that your newborn will look fresher when they wake up because they are getting a peaceful night's sleep during the night. The extra-thick padding on the Biloban Toddler Crib Mattress protector Pad provides premium protection for your baby.
Additionally, the size of this topper is meant to fit easily on top of your crib mattress so that your baby does not feel any irregularities while trying to sleep during the night.
The Biloba Toddler Crib Mattress Pad is easy to wash and take care of to top it all. You won't have to invest any extra time on this mattress topper to take care of it. You can also get your money back completely worry free if you don't like it too.
Easy to clean and machine washable
Helps your baby feel warm in the winters and cool in the summers.
This mattress topper comes with the right absorbent fabrics.
Fits easily on top of your crib mattress
Latest deal: Biloban Toddler Waterproof Crib Mattress Protector Pad
Milliard Memory Foam Pack N ' Play Mattress Toppe
Best portable crib mattress pad
A peaceful night's sleep is something that every parent wants to give to their little one. If you too want to promise your child the gift of a peaceful night, then this Milliard Pack N ' Play is made for you.
Now I know I have already reviewed a product by Milliard already but this is another option I absolutely love! It features memory foam that will take care of your little one's body at all times, measuring 2 inches thick and made out of high-quality memory foam. 
Now:
This topper is just like the one you'd find on adult beds, it offers a soft contouring comfort that will cradle your little one's body, relieving tension points to reduce tossing and turning to promote more restful and less interrupted sleep. 
The topper itself is also travel-savvy, so you can pack it to go on your next travel excursion. This mattress topper comes with a complementary hypoallergenic cover that is created to meet the needs of your little one.
The topper will last for the years to come.
This mattress topper comes with a complementary hypoallergenic cover
The mattress foam measures 2 inches
Conforms to your little one's body shape to prevent tossing and turning
Consult a medical expert to see if the mattress cover is okay for your infant
Latest deal: Milliard Pack N ' Play Mattress Toppe
Margaux & May Crib Mattress Protector Pad
Best crib mattress topper that's organic
Are you looking to get yourself a super soft crib mattress protector that doesn't isn't like an absolute marathon to put on, doesn't have to hand wash, and is super quiet? Well, the award-winning Margaux and May crib mattress protector pad is the answer to all your prayers. 
One of the worst things that happen during the night is when your little one is disturbed for the 10th time by accident or waking up due to a noisy mattress protector, but with this one, that won't be an issue anymore. 
It is completely silent; no more crinkle noises!
But here's the kicker: it is not only noiseless, but the 4-layered ultra waterproof and durable mattress protector is completely breathable, protects your mattress from accidents, and washes easily in the machine and drier. 
In terms of the mattress protector itself, it fits 28 x 52 x 9 inches. The elasticated fabric makes putting on the protector like a dream while fitting snugly and stress-free. It's easy to take-off, wash then put on again! 
If you have been searching for a reliable yet safe mattress protector, then this is it! Margaux & May are so confident that they offer a lifetime guarantee that you can rely on.
They always say save the best til last, and this is it! 
Completely silent, no crinkle noises
4-layered high quality waterproof protector
Machine washable and dryer safe
Latest deal: Margaux & May Crib Mattress Protector Pad
Best Crib Mattress Toppers Buyer's Guide
As new parents, we all scramble to get all the right things we can before our little one arrives, and you may be looking at all the things you need to get, and you have no idea where to even begin.
But you're not the only one, so I'm here to make life easy and break down all the confusing features when getting a mattress topper.
A  mattress topper not only helps protect your crib mattress from accidents but also improves the quality of sleep for your baby. Finding one that is almost silent and has a little extra padding will transform nighttime for both you and your little one.
Some are even made out of memory foam and will cradle your baby like a hug; this helps with the early stages of development and will especially help with separation anxiety. It will mold around their body like a hug that will feel like you're holding them.
But not all of the mattress toppers in the market are built to last, which is why you will encounter many varieties that won't fit your description. But no need to panic. I have done all the research and only listed the best of the best!
Let's break it down, shall we?
What Features Should You Look For when buying the best crib mattress topper?
I understand that not everyone has had that kind of experience before, which is why you wouldn't know of the techniques required for buying the mattress topper of your choice, and the features that you should be looking out for.
But we've all been there and I'm here to help show you what you should look out for when buying a crib mattress topper:
Ease of Cleanliness
The blowout is bound to happen anytime and can surprise you at any click of the hour. Babies are prone to accidents, especially throughout the night. We don't want this to happen and realize that the topper is hard to clean, it will be a waste of money.
Some crib mattress covers and toppers can be quite difficult to clean, which is why you should preferably shy away from the ones that need hand washing or isn't machine washable.
No one has the time for washing and cleaning the entire topper when all you need to do is to take out the cover and throw it in the laundry. This is why I have only selected toppers that are easy and safe to clean in the machine and dryer.
Breathability
The breathability of the mattress that you buy should be top-notch. Do not compromise on the breathability of the mattress topper you buy, as you do not want to keep your baby sweating during the middle of the night.
I believe that a mattress or a mattress topper has a lot to do with the breathability troubles that your baby is encountering on the bed. I would recommend looking for a crib mattress topper that's super breathable to prevent this from happening.
Most manufacturers are honest when it comes to listing down temperature regulation features or breathability. It's extremely rare for brands to make exaggerated claims about the temperature regulation features of their mattress toppers.
Comfort
Comfort is another one of the few things that you should consider before buying your mattress topper. Comfort is generally the number one thing that parents want in a mattress topper for their baby.
Babies and infants require extra firm mattresses when they grow up, which is why you must provide them with the firmness they require for sleeping peacefully on their bed. You shouldn't compromise the needs of your baby when it comes to sleeping on firm mattresses at night. Any mattress that isn't firm would fail to give a good sleeping experience for your child.
Most parents think newborn babies like sleeping on soft and plush surfaces, but that isn't necessarily true. Not every child is comfortable with sleeping on a soft surface, which is why you should only introduce them to one, once they have crossed the 1-year mark.
Support and Firmness
When it comes to buying a mattress topper for your infant's crib, you would want to have something that helps your baby develop without encountering any problems as such. You should look to get your hands on a crib mattress that gives you a chance to put your baby to sleep without putting their fragile body into any danger.
We have mentioned the importance of a firm mattress multiple times. If the mattress topper doesn't offer firm support, your baby will roll over the crib.
Once your child rolls over on a soft and plush mattress topper, the mattress topper will indent under them and will not allow them to push themselves up. This can lead to suffocation in infants. Hence, do consider the firmness and support of the mattress topper.
I would recommend a memory foam crib mattress, this will mold around their body while still providing the support they need as a newborn.
Frequently asked questions
What's the Best Crib Mattress Topper Type for Infants?
When you are getting a mattress topper for an infant aged less than 1 year, you should try to check firm varieties but not too sturdy. Your baby should lie peacefully on the surface rather than falling inside the mattress.
Once your baby is more than 1 year old, you can go for a softer mattress that your baby will now find more comfortable to sleep. Most mattress toppers can be used on both sides.
The materials used inside the mattress should be of great concern to you, as you don't want to buy a material that isn't suited for your baby. We suggest foam mattress toppers for your infant because these happen to be perfect for the fragile bones of your baby.
Additionally, you get the option of memory foam within foam mattresses, which is just perfect for all kinds of infants. Infants tend to have a particular sleeping style, which should be noted and taken care of. With memory foam mattress toppers
How Should the Mattress Fit?
The crib mattress you buy should fit perfectly well on the surface inside. You do not want a mattress topper for your baby's crib that just won't fit inside the crib.
Toppers with their sides rolled over are extremely uncomfortable to sleep on, and your child will show their growing discomfort at the size and fit of the mattress through their endless ranting and crying during the night.
Do I Need a Crib Mattress Topper for My Baby? 
A mattress topper for your baby's crib is a necessity that you should provide to ensure a peaceful night's sleep for your baby. It will improve comfort during the night, such as absorbing accidents, remaining silent through movement, and cradling the body to prevent movement while they sleep.
I would recommend investing in one as not only will it protect the mattress, but it will also keep your little one comfortable throughout the night.
Can I Use a Second Hand Crib Mattress Topper?
While you might be tempted into buying a secondhand mattress topper for your baby, I don't believe that it is the best option for you in the future. Not only would the mattress topper be host to multiple allergies, and dust mites but it will also have a limited life.
How Long Does a Crib Mattress Topper Last?
One mattress topper can easily withstand the time one baby would spend inside a crib. Your baby will spend around 2 to 3 years inside a crib, and one mattress topper for a crib can easily survive for this period.
I would recommend buying a new mattress topper if you have a second or third child to prevent allergies and upkeep your little one's overall cleanliness.
Summary
Giving your baby the right amount of comfort, stability, and safety while they sleep is so important for their health, high quality of sleep, and child development.
With the right environment, there shouldn't be too many disturbances or complications; you and your baby may even be able to make it through the entire night! Take your time to read my guide above and choose out of any I have selected today.
I have factored in everything you need while breaking down the confusing features. To recap: I would recommend investing in a crib mattress cover or topper that offers the right balance of firmness and support while having water-resistant features.
This will help you and your baby feel more rested throughout the night.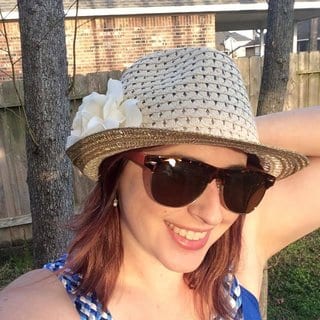 Head of Content at Sleepedia
ABOUT
Lauren is Sleepedia's Head of Content and is a certified sleep therapist who loves her sleep. Lauren helps people to get back to those deep, dream-filled nights they once had by helping to identify problems with their routine and sleep setup. Whether it's a mattress or pillow, Lauren researches the best products in the industry to provide you with an in-depth review of everything you need to know to encourage your buying decision.