Amerisleep Revere Review – How Does This Mattress Stack Up?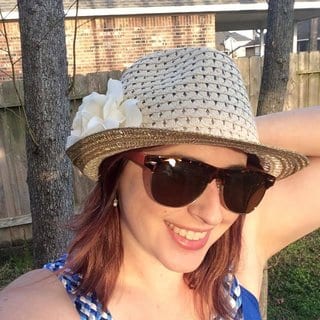 written by sleep expert Lauren Hall
Amerisleep Revere Review 
The Amerisleep Revere, or as it is currently known, the AS2, is one of the mattresses that they have to offer, and the brand claims that it, like its other products, can help provide better healthier sleep. But is this mattress right for you?
Amerisleep is known for being an eco-friendly mattress company that produces mattresses manufactured in environmentally friendly ways and using better and healthier materials. 
Allow us to help you decide. Here is our Amerisleep Revere review!
General Features
The Amerisleep Revere is a medium-firm bed-in-a-box mattress. It is the second firmest that Amerisleep manufactures.
It is designed to be convenient to use and adapt to any kind of base you choose, from box spring to an adjustable base and even with no base at all. This mattress comes in a wide variety of sizes:
Twin
Twin XL
Full
Queen
King
California King
Split King
The price of this mattress ranges from $999 to $1898 depending on your chosen size.
All Amerisleep mattress comes with a 100-day free trial period, and during that time period, if you do not like to mattress and wish to return it, the company will help find a good place to donate the mattress too and you will receive a full refund.
If you choose to keep the mattress, it comes with a 20-year warranty period.
Construction
The Revere is fashioned from several layers.
Cover
The topmost "layer" is the mattress's cover, which is made from a soft blend of polyester, spandex, and a high-performance, advanced fabric known as Celliant.
Celliant is made with 13 different kinds of Thermo-reactive minerals that allow for the mattress to perform at an even better capacity, converting body heat into infrared safely. 
here are some studies that show that this kind of material has health benefits, including but not limited to improving muscle health and boosting muscle recovery.
Top Layer
This is the 2" memory foam layer, which is made from Amerisleep's patented Bio-Pur foam. The 4lb density, 10 ILD foam is designed to be extremely breathable and function as a cooling layer for temperature regulation, allowing it to keep you cool and remove heat while you sleep.
This is helped by its design, which is of an enhanced open cell structure that allows for added air space between the particles in the foam. This is meant to make your sleep more comfortable.
The memory foam has also been designed to be more responsive, meaning it recovers its shape more quickly and naturally, allowing it to easily morph as needed when you change positions.
According to Amerisleep, this is meant to prevent the "stuck" feeling that other memory foam may give you, where you turn while in bed and find that the material is still maintaining the shape of your previous position. Traditionally, most memory foams take about 60 seconds to bounce back to their original shape. This Bio-Pur foam is meant to eliminate that waiting time and reduces it to 4 seconds.
In addition, Bio-Pur memory foam is manufactured with plants alongside the usual petroleum make, allowing it to be a more environmentally friendly kind of foam.
Currently, Amerisleep is the only brand that makes its memory foam this way and is the only mattress brand that exceeds the Clean Air Act's standards.
Middle Layer
This layer is what Amerisleep refers to as the Affinity layer. It is a 3" polyfoam transition layer that is designed with Surface Modification Technology.
What this means is that it is an ergonomic layer that has special areas in its make that are designed to give extra pressure relief to sleepers, especially in the lower back and shoulder areas.
There are also channels cut precisely into the foam that allows it to regulate heat, keeping the mattress cool and free of moisture.
The aim of this layer is to make you feel like you're weightless atop the mattress, and it has a very quick response time that gives it a good bounce. This layer has a 1.65lb density and an ILD of 40, meaning it is extremely firm.
Bottom Layer
The lowest layer is the core support layer, a 7" polyfoam layer that has a density of 1.8lb and a 35 ILD, meaning it is also quite firm.
Similar to the Bio-Pur memory foam, this lower layer is made of Amerisleep's patented Bio-Core polyfoam, so it is also made from a mixture of plants and petroleum so it is more environmentally friendly.
This final layer is also designed so as to not be very durable and never sag, even after decades of use, so it will never stop providing the deep compression support you need.
At the same time, it ensures that your hips and shoulders are properly aligned and supported, reducing any aches and pains, and it provides the same support at the edge as it does in the center.
You Will Like The Amerisleep Revere If…
You are a back or stomach sleeper – The Amerisleep Revere is known for being a great option for those who prefer these sleeping positions. This is because of the mattress's medium firmness, which prevents you from sinking too far into the mattress when sleeping. In fact, you might barely sink in at all.
You like memory foam mattresses but tend to overheat – It might not be incorrect to say that Amerisleep's memory foam mattresses are some of the best for temperature regulation in the market. Both the bio foams full of air channels and the breathable cover allow for the mattress to stay as cool as possible.
You like memory foam mattresses but tend to feel stuck in them – This mattress's memory foam response is extremely quick, meaning you're unlikely to feel trapped or awkward when changing positions as the foam bounces back to its original shape in a mere four seconds.
You sleep with a partner – The motion isolation features on the Amerisleep Revere are above average, meaning that even if you or your partner move around a lot, the other person won't be too disturbed by the movement. In addition, the mattress has good edge support, so if you often find yourself in a corner of the bed, you'll still be getting the same support. Basically, if you share a bed, this mattress can be a great option.
You appreciate the extra features – The Amerisleep Revere is far from the most affordable option for bed-in-a-box mattresses, but it does stand out thanks to its celliant cover, environmentally friendly manufacturing, and patented bio-based foams. If you're someone who appreciates the finer things in life and loves the idea of these extra features, you might really enjoy this mattress.
You May Not Like This Mattress If…
You're a side sleeper – The Amerisleep Revere is quite firm and is designed for stomach and back sleepers, so if you're a side sleeper, you might feel uncomfortable and may not receive the necessary pressure relief on your hips and shoulders.
You like innerspring, latex, or other bouncier mattresses – Although this mattress bounces back to its original shape much more quickly than other memory foam mattresses, if you don't like memory foam and prefer the resilience of an innerspring, you should probably skip out on this one.
You're on a budget – This mattress is made of more expensive and exclusive materials, meaning it's not particularly budget-friendly, and it has a lot of bells and whistles on it that add to the price. So, if you're looking for something inexpensive that will just function well as a mattress, this may be a bit too much.
Frequently Asked Questions
What is the cover of the Amerisleep AS2 mattress made of?
The cover of the Amerisleep AS2 mattress is made of a soft blend of polyester, Celliant, and spandex. This is a stretchy material that snaps back into place easily.
What is the Amerisleep AS2 mattress made of?
The Amerisleep AS2 mattress is an all-foam mattress made of three layers and totaling 12 inches. It is made of 2 inches of memory foam, 3 inches of poly foam, and a 7-inch layer of high-density polyfoam.
Does the Amerisleep AS2 mattress come with a sleep trial?
Yes, the Amerisleep AS2 comes with a 100-night sleep trial. It also comes with a 20-year warranty.
Final Thoughts on Amerisleep Revere
The Amerisleep Revere is a great medium-firm mattress for those who tend to overheat when they sleep, need extra firmness for back and stomach sleeping, and can be easily disturbed by movements from the other side of the bed.
Its eco-friendlier manufacturing is also a great plus, making it a good choice for those who like some extra features and are happy to invest a little more for them.
Related Post: Best Memory Foam Mattress [Review]