Best Mattress Toppers XL Twin [Review] in 2021
Last Updated on December 8, 2020
written by sleep expert Lauren Hall
See full list of products
Find the products quick - here are the review winners
Looking for an XL twin mattress topper? You have gone bigger and better with your bed. The mattress topper has to be upgraded to match. You have never had a mattress topper. It has come down to buying one or replacing the mattress. Or your current mattress topper has seen better days. It is time you got a new one.
Mattress toppers
are becoming increasingly popular. There are those that would contend that is we can give one mattress a new lease of life, that means one less thing ending up in our landfill. This is a view that we would be inclined to agree with. ​ The difference that a good mattress topper will make to your sleep is unbelievable.  Where there are specific comfort issues that you are dealing with, it is just as amazing how the right mattress topper can turn the tide. We wanted to find the best mattress toppers for xl twin. This is because this size is one of the harder ones to find. Perhaps it is down to not having enough a lot of people using it in comparison to other sizes. Our process for this was doing a ton of research online as well as offline. The manufacturers make a lot of claims, some of which they do not live up to. We set out to find the ones that are as good as we are led to believe.
We've spent the time researching so you don't have to:
Our Top 5 XL Twin Mattress Toppers
Gel Memory Foam Mattress Topper Twin
Advanced Sleep Solutions is a reputable company in the mattress cover industry, and it is the one behind the gel memory foam mattress topper.
The mattress topper is quite popular in the market today due to its durability and high-quality material behind its construction.
The topper mattress is made from a plush, medium-size soft material that adds an extra layer on the gel memory foam mattress.
The additional layer offers maximum support to relieve pressure points, relax muscles, enhance spinal alignment, and also minimize motion transfer. The open cell structure design ensures no accumulation of excess heat can interrupt sound sleep during hot weather.
Read more
The most beautiful thing about the topper is that it offers coolness, which is an ideal environment for sleeping.
Besides that, the mattress topper tends to measure about 79 x 38 x 2 inches, which are slightly smaller than the mattress foam so that it can tightly hold up all night. But that's not all.
The mattress pad is manufactured in the United States of America, and that signifies that it meets CertiPUR-US. Therefore, you can rest on it being assured that it is the non-toxic and hypoallergenic product.
Also, the topper is odourless, but installation tends to be quite complicated. We recommend you allow it to stay for overnight before fitting it in the gel memory foam. Did I forget about weight distribution?
Well, the mattress topper ensures there is adequate pressure relief. It can distribute pressure equally and provides your body conforms it perfectly.
The only significant issue with the mattress pad is the outrageous price, but for sure, the product is worth the value of your money. If you are busy shopping for a luxurious and elegant mattress topper that will meet your tastes and preferences, then consider gel memory foam mattress topper.
Medium size plush that adds an extra layer for comfort
Relieve pressure points and relax muscles
Offers the right amount of support
Topper tend to heat up hence not ideal for summer
Latest deal: Gel Memory Foam Mattress Topper Twin
Bedsure Twin XL Mattress Pad
Overfilled mattress pad full is another mattress pad that is offered by Bedsure. The company is among the giant brands in the market today. Overfilled mattress pad has some of the outstanding features that make it stand out from other mattress pad in the market.
Let's talk about design.
The mattress pad has seven zones of innovative design that offer supports to all parts of the body to facilitate a cosy comfort and sound sleep. This is a mattress pad that can meet all your needs like relieving exhausted body after having a rough day at work.
The good thing about this mattress pad is that it conforms the body by adding extra cushion so that you can feel like sleeping on the clouds.
Read more
Besides that, the construction of the mattress pads has a fantastic final touch that brings out the elegance and luxurious features. The materials behind the construction of this luxurious mattress pad are of high quality hence offer great value to your money.
That's not all.
The mattress cover is quite ideal for those people with sensitivities or night sweats since they tend to drift off to facilitate uninterrupted sleep. The hypoallergenic material is also suitable for sleeping on it while naked since it does not cause skin irritation in the long run.
Furthermore, the material is elastic hence giving the ability to stretch so that it can perfectly fit memory foam of different sizes.
The deep pockets have quite elastic at the sides so that it can securely wrap the mattress round without pulling off while sleeping. The ultra-soft mattress cover is quite simple to unwind from the mattress foam and also easy to wash.
The instruction on how to clean is quite explicit on the label. If you need something that guarantees maximum satisfaction the consider purchasing Bedsure overfilled mattress pad.
Offers maximum support and comfort
Provides extra cushioning
Latest Deal: Bedsure Twin XL Mattress Pad
Bare Home Pillow-Top Twin
Bare home is another huge brand company with the reputation of offering high quality and right looking mattress pad. Bare Home offers top twin extra-long mattress pad, and it is made from high-quality micro-plush microfiber fabric.
The general appearance of the mattress pad is astonishing, and it helps to bring out that luxurious outlook in your bedroom.
One twin extra-large mattress pad tends to measure about 39″ x 80″ inches, and this can perfectly fit all mattress foams that measures approximately 6″ to 20″ deep. 
Read more
One feature that makes this mattress foam to stand out from other mattress cover is the ability to have a deep elastic skirt that can stay in bed throughout the night without being pulled off.
The most beautiful thing about the mattress pad is that it comes with pillow-top mattress pad topper which can be reversed fully. Besides that, the fuzzy side of the cover can keep you cosy and warm throughout the cold season.
Also, the micro plush is smooth and breathable to allow proper airflow hence keep you fresh during hot weather. If you are prone to allergy, then count yourself lucky since the mattress pad is hypoallergenic and dust mite resistant.
Furthermore, the thick mattress pad overfilled with premium plush enhances comfort and relaxation throughout the night.
If you are looking for down alternative filling then it is quite advisable to go with top twin extra-long mattress pad since here you are assured of comfortability. But that's not all.
The mattress pad is easy to care and maintain. Let me explain this. The cover can be washed using cold water under gentle cycle. You can also tumble dry it under low temperature.
Lastly, the product is warranted hence allows the user to return in case it does not meet his or her expectation. Despite the price of this cosy mattress pad being too high, I would say that it is worth the value of your money.
Luxurious and elegant appearance
Comfortable sleeping experience
Hypoallergenic and dust mite resistant
Not ideal for all bed types
Latest Deal: Bare Home Pillow-Top Twin
Bedsure Quilted Mattress Pad
Twin XL Mattress Pad is another high-quality mattress cover offered by Bedsure Company. The company follows all the United States of American guidelines for producing products that have a significant impact on the user.
Before we get started, I thought it is wise to begin by looking at the price. It is among the top quality mattress covers that are quite inexpensive in the market today.
The microfiber material and the affordable price is what is making this mattress pad to be quite popular across the world market. The demand has become too high, and it is important to get yours as well right now.
Read more
The most beautiful thing about the mattress cover is that it is quilted to ensure the bed remains hygienic throughout.
Besides that, the mattress pads are machine washable, and also they can be removed easily for laundry. Another feature that looks great about the mattress pad is that once it perfectly fitted, it ensures the bed remains clean and fresh. But that's not all.
The mattress cover ensures that your mattress has a long lifespan since it offers maximum protection.
Also, the hypoallergenic nature of the mattress pad material ensures there is no risk of getting an allergic reaction. Instead, it facilitates maximum comfort and sound sleep.
Furthermore, the cover shields the bed from dust mites and other allergic components so that the user remains healthy throughout when using the mattress. Let's talk more about the design.
The mattress pad has been re-engineered with innovative processes that ensure there is proper airflow and create a sound environment for sleeping. Also, the material used to design the pad are soft and breathable, making them ideal for people who sweat at night.
Lastly, the mattress pad has deep pockets that are highly elastic to ensure they remain intact throughout the night without being pulled out.
Offers maximum protection
Comfortable sleeping environment
Easy and straightforward to use
Hypoallergenic and antibacterial
Latest deal: Bedsure Quilted Mattress Pad
Mastertex Twin Extra Long Mattress
If you are seriously looking for a mattress pad, then you can go wrong with twin extra-long mattress pad offered by Mastertex. This is a company with a strong reputation in the industry for over some decades.
The mattress pad is made from a piece of luxurious, high-quality cotton fabric to offer cosy comfort to the user. The material used to come up with the pad is blended with fifty per cent cotton and fifty per cent polyester.
Read more
Besides that, the sateen jacquard fabric is a hypoallergenic material, and this ensures you have a sound sleep free from interruption. The velvety softness of the material adds another great punch when it comes to soft feeling.
The most beautiful thing about the mattress pad is that it helps to protect the mattress from dirt, dust, and dander.
This powerful mattress topper help to rejuvenate the old mattresses that are highly susceptible to wear and tear. The fluffy layer help to facilitate a fantastic sleeping experience, especially the high-end down alternative feature that makes someone to feel like real down.
But that's not all. The luxurious mattress pad is quite ideal for all seasons since it is highly breathable and can enhance airflow to prevent overheating.
Boosting lots of praises on sleeping forums and Facebook groups. The mattress pad occurs in different sizes so that you have an opportunity to choose the best fit. Another thing that has drawn the attention of many people is easy to wash.
There is no real hassle when it comes washing the mattress cover in the machine.
Did I forget to mention something about the price? Well, this products is quite affordable and worth the value of your money. If you are looking for something that can offer cosy comfort and relaxation while on the bed then consider twin extra-long mattress pad.
Made from high-end material
Added extra fluffy layer that offers comfort
Ability to stretch all sides for a perfect fit
Ability to stretch all sides for a perfect fit
Tends to pull when sleeping
Latest deal: Mastertex Twin Extra Long Mattress 
Mattress Toppers XL Twin – Buyers Guide
Now that you have seen all of our top picks. What do you think? Perhaps you still have some questions. Rightfully so. This is a product that will be integral to your life. It is only right that you gave it some thought. This is what makes the buyer's guide essential. This is written to ensure that we give you a peek into some of the things that we take into consideration when choosing these products. We have also gone through some of the top questions that users of these mattresses have. You will find some of the answers that you may be looking for.
Is a mattress topper as good as a new mattress?
One of the reasons that people buy mattress toppers is to avoid buying a new mattress immediately. We commend this. Our planet can do with a little less materialism. That being said, the question then comes down to the adequacy of the topper as a substitute for a new mattress. This will come down to how far gone the mattress that you are placing it on is. You may find that if your current mattress is still in acceptable condition, it would be alright for using a mattress topper as an alternative to buying a new one. By alright condition, we mean that the mattress is not sagging or have pop out springs in it.
The mattress topper adds a fresh layer to your mattress. As a result, you will be able to take the pressure off the ageing mattress. This would also mean that you are no longer laying directly on it either. Although it is not perfect, you can certainly get your mattress topper to be just as good as a new mattress.
Mattress topper washing instructions
Before you wash your mattress topper you want to make sure that it can be washed. Most toppers have an instruction label that will tell you whether they can be put in a washing machine. Most mattress toppers cannot be washed in a machine. If you have to clean such a topper, you could do it manually. They can be washed using a brush and detergent. The most common reason why you may not be able to use the washing machine is the temperature tolerance. If your washing machine is too warm during the wash, the mattress topper would likely shrink. Going with the handwash method is usually a safe bet.
You will need detergent and a scrubbing brush.
Wet up your mattress and add the detergent to it.
You want to focus on the areas that are visibly dirty.
Use your brush to scrub the entire surface of the mattress.
You can use the stepping technique. This would involve walking on the top of the mattress topper while it is still wet.
Once you are satisfied with how clean it is. Allow it time to dry.
What mattress topper do hotels use
There are two types of mattress toppers on the market. These are the gel one and the memory foam. Most hotels use the latter version. Why? Well, this is the one that is more comfortable. It is known as memory foam because it moulds itself to the weight of your body. As you lay down, you will find that you no longer have to twist and turn before you find the perfect position to sleep in. This is the reason most of us find that they get a better night's rest during a hotel stay than they do in their own home.
Are you looking to bring that hotel-level comfort into your home? There are all sorts of brands that make memory foam mattress toppers. We encourage you to start your search with the size of the bed that you want to get the mattress topper for. Once you get the size right, you can then narrow it down based on other features that you would come across along the way. These will include the brand, the price and perhaps the colour.
Will mattress topper help sagging mattress
It is difficult to say whether a mattress topper would turn you sagging mattress around. What you need to understand right from the start is that a mattress topper will take the shape of the mattress on which it is placed. This means that although the mattress topper may make your mattress a little more comfortable, it will not alter the shape. Once you get onto the mattress the weight of your body will cause the topper to sag as well. If the sagging is not too far gone, you will most likely find that there is some life that can be breathed into your sagging mattress. One thing that it will not do is to add support.
Does mattress topper go under the sheet?
There is no strict rule for this. It will come down to your personal preferences. The general guideline based on our experience is that it may be worth getting a sheet over your mattress topper. The downside of not having one is that your sweat and other things will make your mattress topper dirty. You may already know that mattress toppers are not the easiest to clean. Most of them cannot be cleaned in a washing machine. Going the manual route is incredibly tedious as well as time-consuming.
The best sheet that you can use on your mattress topper is a fitted one. Not only does it protect the mattress topper, but it also holds it in place to minimise sliding from the top of the mattress. Sliding of the mattress topper is quite a common issue among most users.
Will mattress topper extend the life of a mattress?
This is a resounding yes! You can certainly extend the life your mattress by adding a mattress topper to it. The contingency is that it is not too far gone. If you have a mattress that has had an average amount of usage and still has some life to it, adding a mattress topper will extend its life. This is quite simple. When you put a mattress topper, you reduce the amount of direct weight and pressure that your mattress has to endure. The less a mattress has to deal with the longer it will remain in good shape. It would be prudent to introduce a mattress topper quite early in the lifespan of your mattress. This gives it a bigger chance to preserve your mattress.
Final Thoughts
We have introduced you to some amazing products that would make great additions to your xl twin mattress. You probably have an eye on one of them. They have all been reviewed in some great detail. We considered the things that we thought were brilliant about the mattress toppers, as well as some of the things that we thought could have been better. It is down to you as the buyer to compare these pros and cons before you can reach a final decision.
We have also included a buyer's guide. This is designed to give you more information about some of the products as well as topics related to these products. There are some key questions that would have come up as you read through the reviews. We covered them in some detail. Perhaps more significantly, we considered how you would clean your new mattress when the need arises.
Having taken time to read the buyer's guide. This is a great time to revisit the product reviews and consider the products with a fresh pair of eyes. The idea behind this is to see if you will still be as fond of the product that had previously caught your eye, now that you know what you know. If you are still keen on the same product, you do not require any more confirmation. Get it. If you find yourself still struggling with your choice, head back over to our top pick. It has earned its place at the top of our list.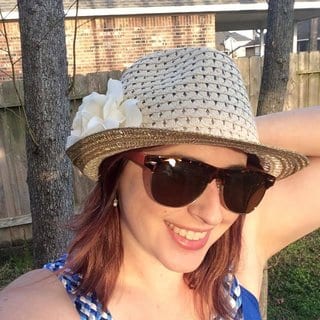 Head of Content at Sleepedia
ABOUT
Lauren is Sleepedia's Head of Content and is a certified sleep therapist who loves her sleep. Lauren helps people to get back to those deep, dream-filled nights they once had by helping to identify problems with their routine and sleep setup. Whether it's a mattress or pillow, Lauren researches the best products in the industry to provide you with an in-depth review of everything you need to know to encourage your buying decision.