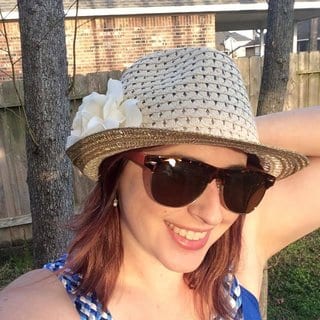 written by sleep expert Lauren Hall
Lucid Dreams: Everything You Need To Know:
 Everyone dreams, even animals, but often we wake from a night of sleep with no recollection of the dreams that just took place. If we do remember, it's only for a few minutes. The interesting thing about lucid dreams is that during a lucid dream, the sleeper is aware that a dream is taking place but cannot leave the dream state.
But what are lucid dreams, and what causes them?
While someone is lucid dreaming, they can even sometimes have control over the different aspects of their environment– pretty cool, right? Well, it is actually well known that some people are more predisposed to "lucid dream control"; for others, they just know they are actively dreaming.
But lucid dreams are less common than many of us may realize, surveys show that roughly 55% of adults have experienced at least one lucid dream in their lifetime, while only 23% experience lucid dreams at least once per month, so if you're here because you have lucid dreams, then you are part of the fair few.
Your dreams are more unique than you realize!
Some specialists even use lucid dreams as part of a treatment for nightmares, giving the sleeper some control over what they are dreaming and believing that they are in a dream. However, there are some drawbacks of lucid dreams on mental health as they can blur reality and fantasy.
Our mind is a magnificent place, isn't it? Well, if you want to know more about lucid dreams, then continue reading; there are some pretty incredible features about lucid dreams that cannot be missed. Let's delve deep into the wonders of lucid dreams.
What Are Lucid Dreams, And What Do They Mean?
Typically when we dream, we do not know that the dream is not real; we are in a state of mind where everything feels weird, no matter how weird or unrealistic it seems. It's only when we wake up we realize that it was very unrealistic and strange.
Lucid dreams are the opposite for some people. Someone who is lucid dreaming is completely aware that they are dreaming, but they cannot leave the dream state. Sleep specialists suggest that "A lucid dream is defined as a dream which dreamers are aware that they are dreaming."
The concept is quite mind-boggling, and for those who don't experience it, it can be quite hard to get their head around.
But during lucid dreams, the dreamer may gain a certain control over the dream's characters, plot, setting, etc. But for others have no control over the narrative, but they are aware when lucid dreaming occurs, they know that it is only a dream.
Lucid dreams have been researched for years, but experts still cannot quite pinpoint why some of us have intense lucid dreams. There is still a lot of the topic that is unknown; just like regular dreams, they occur in the Rapid Eye Movement (REM) sleep stage of the sleep cycle.
During the REM sleep state, our brain waves are almost correlated to the brain waves of waking life; this is what researchers reckon causes dreaming and induces lucid dreams. There are many benefits of lucid dreaming, but frequent lucid dreaming does come with a few drawbacks.
For example, those who experience lucid dreaming regularly may go through reality testing as it can blur the line between reality and fantasy.
But what do lucid dreams mean?
Well, lucid dreaming usually means nothing, but researchers actually believe that those who have lucid dreams are generally more insightful than others as they can relate to the same underlying cognition needed in the waking state. But in most cases, they don't mean anything.
What Causes Lucid Dreams?
There are a few causes of lucid dreams, but the most common reason for lucid dreams there is increased brain wave frequencies in comparison to non-lucid dreams. There is increased activity in the prefrontal cortex, which is often inactive during sleep.
Brain activity during lucid dreams tends to share several characteristics with the waking state of metacognition. However, it is still unclear what causes lucid dreams as some people don't experience them at all while others experience frequent lucid dreams.
As I said earlier, only 55% of people are said to experience lucid dreams once in their lifetime, and only 23% experience them frequently.
Creative Personality: There are some interesting traits that distinguish lucid dreamers from non-lucid dreamers; some research even indicates that certain personality traits and cognitive styles can be linked to lucid dreams. Those who are more creative tend to have more lucid dreams than those who are not.
Introspection: Those who suffer from introspection and have the tendency to rely heavily on internal thoughts rather than external information has also been linked to lucid dreams. Those who can split their attention between different tasks and points of focus can even experience lucid dreams.
Narcolepsy: There is even recent research that suggests that lucid dreaming is more common in those suffering from narcolepsy as neural activity promotes wakefulness and suppresses sleep.
This results in poor sleep control, intense and persistent daytime sleepiness and difficulty sleeping at night as well as dream-like hallucinations. Those with narcolepsy tend to suffer from lucid nightmares than those who don't have narcolepsy.
Sleep Paralysis: Those who suffer from sleep paralysis tend to have more of a lucid dreaming experience; this is because those who suffer from sleep paralysis are unable to move or speak and can occur when someone is in the REM sleep state.
This is because when we are in the REM sleep state, our brain waves mimic waves of being in the awake state, but our muscles are completely paralyzed. So those who experience lucid dreams also experience sleep paralysis.
There is research that shows an association between the frequency of sleep paralysis and the frequency of lucid dreaming. However, sleep paralysis has been connected to higher stress and lower sleep quality; however, lucid dreams have been linked to more of a positive sleep experience.
How Do Lucid Dreams Work?
Lucid dreams are a bit of a grey area in sleep science and psychology because the reason why lucid dreaming occurs is very complex and ambiguous. But some researchers believe that lucid dreams occur because of this activity in the prefrontal cortex of the brain, which is related to the development of lucid dreams.
In a non-lucid dream, the person is not aware that they are in a dream and cannot distinguish being asleep from being awake, which is why when you are dreaming, you believe everything is real, while when you wake up, you think about your dream and think the events were actually quite strange.
But when you're not in a lucid dream, there is actually a decrease in the prefrontal cortex, which leads experts to believe that this increase in activity during the REM sleep stage is the reason for lucid dreaming. Lucid dreams are distinctly different because sleepers are aware that they are lucid dreaming.
This increased activity in the prefrontal cortex is even comparable to levels when they are awake, so many researchers call lucid dreaming the "hybrid sleep-wake state." While dreaming can happen in any sleep state, they are more common in the REM sleep stage, and lucid dreaming is more frequent.
But in general lucid dreams are caused by many different means.
How Are Lucid Dreams Studied?
There are a few ways that the lucid dreaming incidence is tested to research the nature of lucid dreaming occurs and how to use it in therapy to treat nightmares. So for an experienced lucid dreamer, there are a few ways that your lucid dream episodes can be studied. Research use these techniques:
Reality Testing
Reality testing is the technique that requires participants to perform tests throughout the day that help differentiate being asleep and awake. Some participants will ask themselves whether or not they are during the day. This is because self-awareness is not possible during non-lucid dreams.
If the participant is able to answer this question, then it proves they are awake. Reality testing is repeated tests that will eventually seep into the participant's dreams and allow them to achieve lucidity and distinguish between the dream state and reality.
Mnemonic Induction Of Lucid Dreams (MILD):
The Mnemonic induction of lucid dreams involves training yourself to recognize the difference between dreams and reality during sleep. Participants will wake up after a period of sleeping and repeat the phrase of "Next time I'm asleep, I'll remember I'm dreaming."
Using this technique, researchers will induce lucid dreams using this technique by waking up participants after five hours of sleep. Among those who were able to go asleep within five minutes of completing the MILD technique, the success rate of lucid dreaming was much higher.
It reminds your body to do things in the future, which has proven effective.
Wake Back To Bed (WBTB):
Some people can use this technique to cultivate lucid dreaming; it involves waking up in the middle of the night and then returning to sleep after a certain amount of time has passed. The WBTB technique is often used alongside the MILD technique to help induce more intense lucid dreams.
These two methods together, the most effective length of time between waking up and returning to sleep is around 30-120 minutes.
External Stimulation:
External stimulation involves flashing lights and other stimuli which are activated while the participant is in the REM sleep stage. The sleeper will incorporate stimuli into their dreams, triggering lucidity in the process. The participant may even take certain drugs or supplements to induce lucid dreams.
Once the participant has fallen asleep, the research will measure the level of activity in the prefrontal cortex and other areas of the brain using an EEG, where metal discs are attached to the subject's scalp.
The EOG may also be used to track eye movements to determine whether or not the subject is entering the REM sleep stage. For some studies, participants are asked to make specific eye movements while sleeping to signal they have a lucid dream; this is where the EOG comes in handy.
Are Lucid Dreams Good Or Bad For You?
There are many benefits of lucid dreams, and there are many sleep treatments that use self-induced lucid dreams for wish fulfillment, overcoming fears, and healing. Some studies have even shown a link to lucid dreams and overcoming nightmares by overcoming the fear and distress associated with it.
However, since dreaming is quite a grey area in research, it can be unclear as to whether lucid dreams are harmful or beneficial to your mental health. Some researchers found that lucid dreaming can actually blur the lines between reality and fantasy, which can cause implications for long-term mental health.
Some therapists have used lucid dreaming to treat many mental disorders, but it has been proven ineffective for this with post-traumatic disorder (PTSD).
Some researchers have also found that lucid dreaming can be quite disruptive to sleep quality. When someone is lucid dreaming, brain activity tends to be higher and compares to brain activity in the conscious mind. As a result, lucid dreams can have a negative effect on sleep hygiene and sleep quality.
Frequent lucid dreaming has a similar effect to recurring nightmares as they mess with the sleeper's sleep-wake cycle, which can affect emotional regulation, memory consolidation, and other aspects of day-to-day life linked to sleep health.
Since those with narcolepsy tend to lucid dream more often, this can worse daytime sleepiness and cause sleep attacks, causing frequent lucid dreaming. Since lucid dreaming is still quite a grey area in the research field, it is quite difficult to understand these types of dreams and their benefits.
How To Have Lucid Dreams:
There are a few ways you can cause yourself to have a lucid dream; many therapists use these methods to induce lucid dreaming for the purpose of combatting nightmares. So here are a few techniques you can try to induce lucid dreaming.
Get More REM Sleep:
In order to spend more time in the REM sleep stage, you need to practice good sleep hygiene. While in the REM stage of sleep, your body is more likely to experience a lucid dream, so by getting into healthy sleep habits, you can improve your sleep cycle and spend enough time in all the stages of sleep.
There are a few ways you can improve your sleep hygiene which I highlighted in a full article, but here are some tips for getting some more REM sleep by focusing on sleep hygiene. Firstly it is advised that you follow a sleep schedule on both weekdays and weekends and prevent sleeping in on weekends.
Exercising daily and creating a relaxing sleep environment, free from electronics before you sleep, can help promote the natural cycle of the stages of sleep. Half an hour before bed, you should shut off from all your electronics and practice relaxation such as mediation or reading a book.
Your room temperature is a brilliant way to reach those deeper sleep stages, as in order to reach those stages, your body temperature must drop one degree in order to fall asleep. So ensuring the bedroom temperature is comfortable, 65 degrees Fahrenheit is optimal to help your body go through this process.
You should also keep the bedroom environment dark and relatively quiet. Blackout curtains are brilliant for this but not recommended as they can disrupt the production of serotonin and secretion of melatonin in the morning, so sleeping with thin blinds or no blinds is recommended.
Avoiding caffeine and limiting your intake of alcohol will allow you to reach those deeper sleep stages. When you drink alcohol, your body tends to bounce between the first two sleep stages, and it is difficult to progress into deep sleep and REM; this is why you always feel hungover the next day.
Even if these habits don't promote lucid dreaming, they help promote a healthy sleep environment which comes with benefits itself.
Create A Dream Diary/ Sleep Journal:
One of the cool techniques to aid lucid dreaming is by keeping a dream journal or dream diary. Writing down your dreams forces your mind to recall them; this can help your brain become more aware of dreaming, which can help promote lucid dreaming.
Keeping a dream journal/dream diary or even a notebook and pen by your bed is handy as you can write down your dreams as soon as your wake up. Then reading your dream journal regularly can familiarize your brain with your dreams which can promote lucid dreaming.
Reality Testing:
So we have already spoken about reality testing earlier, but practicing reality testing can help create that line between dreaming and being conscious and awake. Your level of consciousness in your brain activity while having a lucid dream is similar to being awake.
So by increasing awareness during your awake state can help to lucid dream at night as it can help enhance awareness while you're in your dreaming state. It trains your mind to recognize your own awareness when you're awake.
So by doing reality checks during the day, it induces awareness while you're sleeping, which can induce lucid dreaming.
Pushing your finger against your opposite palm is a popular test as if they pass through, you are dreaming.
Looking in mirrors while dreaming, if your reflection looks disjointed, then you know that you are dreaming
Pinching your nose, if you are able to breathe while pinching your nose, then you are dreaming.
Reading, look away from text and then look back, and if you're dreaming, then the text should change. The same goes for your tattoos. If they look different, then you know you are dreaming.
You can experiment with these tests both at night and during the day to help induce a lucid dream at night. 
Final Thoughts:
So there you have everything you need to know about lucid dreams, what they mean and their benefits. Lucid dreams are arguably the most interesting sleep type due to the increase in activity in the prefrontal cortex and the awareness of being in a dream.
There is a lot of lucid dream research as to why we lucid dream when we enter REM sleep, why the sleeping brain is almost the same as the awake brain, and how some people experience lucid dreams while others do not. It is still quite a new subject, but more research is completed each day.
If you want to relieve anxiety or prevent recurring nightmares, then trying these techniques, such as testing reality when sleeping you can help your brain become more aware of dreaming and help induce lucid dreaming– pretty cool, right?
Give a few of these tips a go today!
Related Post: Best Mattress Of 2021 [Review]