Health Benefits Of Wool Mattress Toppers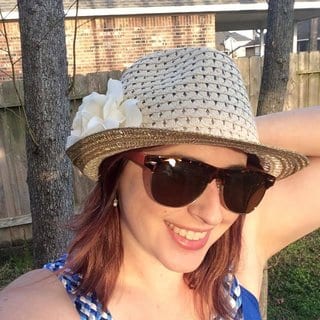 written by sleep expert Lauren Hall
Health Benefits of Wool Mattress Toppers: 
Looking at getting yourself a wool mattress topper and looking to weigh out all the pros and cons so you know exactly what to look for?
Well good news, you're at the right place! 
I'm here to break down all the confusing features and go through the key health benefits of getting yourself a wool mattress topper. Wool mattress toppers are brilliant for those with allergies as organic wool will provide a layer between you and your mattress. 
A wool mattress topper and cotton backing make it one of the most durable mattress toppers you can find on the market, lasting well over a decade! Switching up to wool bedding is so beneficial for those that suffer from seasonal allergies and breathing problems like asthma. 
But that's not all:
Mattress toppers can now be purchased and placed over your mattress as a protective layer between you and the mattress underneath, plus it reduces the number of irritants that are exposed to you. 
Let's break it down and weigh in all the benefits of getting yourself a wool mattress topper! 
What is a mattress topper?
A mattress topper goes on top of your mattress to protect it from inevitable wear and tear, as well as accidental damage to the mattress. It provides a protective layer between you and your mattress and prolongs the life of the mattress while adding extra comfort. 
Mattress toppers come in a range of different materials from Natural Wool, Memory Foam to Latex, Organic Cotton, and Down. They come in a range of forms from a simple sheet to go over the top of your mattress to a four-inch topper to provide a barrier between you and dust mites with can cause allergies and skin infections. 
Choosing the right topper for you has various benefits for your health concerns, comfort while you rest, budget, and suit both you and your partner's preferences. They also help to relieve pressure points and help with back pain by aligning your spine and providing that layer of comfort you need for a good quality night's sleep. 
Why Use Wool Mattress Toppers?
Organic wool mattress toppers can be made of organic cotton or wool fibers. The wool mattress topper is made of 100 percent natural wool fiber, which means you don't have to worry about irritants that may be present in other types of mattress pads or toppers.
The wool toppers are perfect for people who have sensitive skin and people who may suffer from skin disorders. While you sleep, a lot of old skin cells from your body, are shed off. These dead skin cells get into the fibers of your mattress and can attract dust mites.
A natural wool mattress pad is very easy to remove which takes the hassle out of routine cleaning. It is recommended that any mattress topper is cleaned regularly in order to rid them of the old skin cells and other traces of debris the topper may have collected.
Benefits of using a Wool Mattress Topper: 
A Wool Mattress topper is the best way to protect your mattress and ensures you have a good night's sleep. Wool has many advantages over other toppers because:
– The exterior layer is made of wool which has moisture-wicking capabilities and repels water, while the interior of the wool topper absorbs body moisture and prevents it from seeping through and damaging the mattress itself.
– Wool itself is durable and is made from a flexible material that maintains its original shape even while being folded and stretched.
– It is suitable for all seasons, it will keep you warm in the winter months and cool in the summer by absorbing body heat and moisture to allow your body to breathe during the hotter months.
Benefits to the Skin
A wool mattress topper is naturally waterproof in its design, which is helpful to the skin. The waterproofing helps protect the skin because it will take moisture away from the areas where it would have contact with the skin.
The woolen fiber is also quick drying so an area will not remain damp and irritating for a long period of time.
You will find the organic style mattress toppers in most bed and crib sizes. It is easily attached to the mattress because of its corner straps. The corner straps help the piece stay in place even when the sleeping person moves around.
The price of any mattress topper will vary according to the size and the manufacturer so in order to get the best topper for your price it's important to view several of them and also read reviews.
Amazon has the widest selection of wool mattress toppers on the market right now and if you're looking into buying a mattress topper, then it is definitely the place to go.
Regulated Temperature:
Wool has brilliant insulating properties and makes an excellent topper for both summer and winter. It is well insulated so it will keep you warm in the winter and it is naturally airy and breathable as well as moisture-wicking making it also perfect for the summer.
Getting yourself a woolen mattress topper will ensure you feel comfortable and cozy throughout the year, you won't need to opt-out for a new one in the summer or winter months making it an ideal topper for all year round.
It is a much more cost-effective way to help with allergies and keep your body at a regulated, comfortable body temperature for a good night's sleep.
Hypoallergenic:
Wool is also naturally resistant to mold and mildew, it won't promote the growth of dust mites which often causes allergies and often found in bedding layers. Wool toppers are extremely hypoallergenic and won't cause any allergies.
Wool doesn't contact harmful chemicals like pesticides or a flame retardant which can cause irritation and allergies in those that are sensitive to chemicals. This also makes wool an ideal option for those with breathing problems like asthma.
Comfortable:
Wool doesn't only have benefits for those that have allergies, it is also a super comfortable option for anyone, not to mention a more sustainable one. You will wake up feeling rejuvenated and rested in the morning after sleeping on a wool mattress pad.
Sleeping on wool bedding is like sleeping on a cloud, soft warm, and cozy. It is also airy and breathable so you won't wake up in a hot sweat or feeling flustered, struggling to get back to sleep.
Sustainable and often Cruelty-free:
Wool is obtained by shearing overgrown sheep, rabbits, goats, or alpacas coats. Just like how we get our hair cut when it gets too long and unbearable. It is an eco-friendly and sustainable material that won't harm the environment when harvested.
It is also an extremely renewable option as again, hair grows, fur grows. A lamb will grow back its coat after a few weeks of not being sheared. This process uses all renewable sources and the production doesn't cause pollution.
Wool is also biodegradable as it is a natural material, using a natural wool bedding is a sustainable and brilliant option for everyone.
Health Benefits: 
The removal of allergens in your sleeping environment has many benefits for those that suffer from allergies or asthma. You will often come across products such as vacuum cleaners and air purifiers which use filters to trap in allergens and can be used in regular cleaning or kept on while you sleep.
Mattress toppers are a brilliant option too as they reduce your exposure to irritants by putting a protective layer between you and your mattress, mattress toppers can also be regularly washed to promote a clean environment for you to sleep in.
Wool mattress toppers are made out of 100% natural fibers s you don't need to worry about irritants being exposed to your skin. Wool toppers are ideal for those that have sensitive skin, suffer from skin or breathing disorders.
While you sleep your skin sheds and get stuck within the fibers of your mattress which can attract dust mites. Getting yourself an organic wool bedding takes the hassle out of cleaning as it provides a protective barrier between you and your mattress, all you need to do is wash the topper every few weeks to get rid of all the dead skin cells and you're good to go!
Wool is naturally waterproof and this is really helpful for the skim as it keeps moisture away from coming in contact and aggravating the skin. Woolen fibers are also quick to dry so an area won't remain damp while you sleep.
You can get wool mattress toppers in both wool and crib sizes and it is quite easy to get hold of. It can easily be attached to the mattress using corner straps, which will keep the topper in place while sleeping.
Amazon offers the widest range of mattress toppers on the market and it is definitely worth looking at when buying a wool mattress topper, check out some well-reviewed ones here.
Summary: 
If you suffer from allergies, breathing problems, skin disorders, and just looking for a gentle mattress topper to protect your bed then wool mattress toppers are the way to go. 
They will not only protect your mattress but also provide a protective barrier between you and your dusty mattress underneath. Our skin sweats, sheds, and releases oils in our sleep, a wool topper will absorb and wick away all body moisture and keep it away from our skin.
You will notice the difference after one night of Zzz's. Happy Sleeping! 
Related Post: Best Memory Foam Mattress [Review]