Best Mattresses Under $1000 [Review] in 2021
Last Updated on December 7, 2020
written by sleep expert Lauren Hall
See full list of products
Find the products quick - here are the review winners
While shopping may be a hobby for most, you wouldn't find anyone out there who claims that they enjoy shopping for mattresses. Even though this is the case, this particular purchase can have a huge impact on our daily lives. With the wrong mattress, you'll have to spend all of next year experiencing allergies, pains, aches, and of course, quite a lot of tossing and turning. What's worse? All of this wouldn't even justify the huge hole you have left in your bank account. So, how do we avoid making such a mistake? Searching for the perfect mattress is simply planning to reach the happy place where you have found the comfort and support you need while spending within your budget.  Well, the recent boom of manufacturer-to-consumer sales has made it possible for producers to market their products directly to consumers online. This cuts out many of the mediums between consumers and producers, which means you can get luxurious mattresses for under $1,000 with relative ease. That being said, our focus for the day is going to be five of the best mattresses under $1,000. All of these mattresses are really budget-friendly, and all that will be left to find is the right kind of support and comfort.
Read more
Before we move into reviewing our list five best mattresses under $1000, let us introduce you to the top pick, according to our experts. You will also be able to find a detailed buyer's guide after our list of best mattresses under $1,000, so you know what to look for in mattresses before making a purchase decision. So, without further delay, here is a product that was a favorite of people who knew everything there is to know about mattresses.
We've spent the time researching so you don't have to:
Our Top 5 Best Mattresses Under $1000
Classic Brands Cool Gel 2.0 Ultimate Gel Memory Foam
Another great choice for a mattress under $1000 is the Cool Gel 2.0. This particular mattress features a new technology for bedding that helps you achieve deep, restful sleep. This product from Classic Brands combines the traditional wrapped coils in the innerspring with the next generation of gel memory foam for an optimal sleeping experience. The quilted pillow of this product is beautifully detailed and features a top knot cover with coordinated knit sides and a corded edge for breathability. The gel-infused memory foam of this product has the ability to disperse your body heat while creating a comfortable layer for sleeping. The foam also brings forth orthopedic support for a deeper night's sleep.
Read more
The wrapped inner coils are sized at 8 inches, and each one of these coils moves independently in order to reduce motion disturbances and the sensation of movement. Furthermore, both the gel memory foam and high-quality memory foam are naturally resistant to dust mites, bacteria, mold, and allergens. The naturally antimicrobial mattress brought to you by Classic Brands offers you a 100 night risk-free trial with a full refund if you aren't satisfied. So, you have about 100 nights of sleep to experience the pillow top with the cushion firm feel. Other than this, the manufacturer also offers you a 10-year warranty while the product has been certified to follow the CertiPUR-US program for voluntary product testing.
Offers a deep night's sleep with its memory foams
Provides comfort to the user's neck, shoulders, and back
Conforms to the shape of the sleeper's body 
Some consumers found that the product did not rise to its advertised 14 inches and just stopped at around 12 inches
Latest deal: Classic Brands Cool Gel 2.0 Ultimate Gel Memory Foam
Molblly 10 inch Individually Wrapped Coils Innerspring Mattress
If you are looking for a mattress that fulfills your rest needs without breaking the bank, then you should consider Molblly 10-Inch Pocket Spring Hybrid Mattress. Not only did this mattress have a budget-friendly price, but it offers great levels of support and comfort to users. It did so by firstly offering consumers individually wrapped coils and hundreds of them for optimal levels of support while the memory foam is made up of 3D soft-knitted fabric for comfort.  The support system of this mattress also includes tempered steel coil systems that have the ability to support all the different parts of your body. This means that the mattress can induce comfort in your head, neck, shoulders, waist, hips, legs, feet, and vertebra!
Read more
The tightly knit edges of this product feature reinforced foam in order to maximize the support around the edges for sleepers. What's more? The 3D-knitted cover has a dual-layer, which has been designed in a manner that the mattress can retain its breathability. The coil system allows for additional air to pass through the structure, resulting in a night of very restful and dry sleep.
This product has also certified as a safe product by CertiPUR-US, Oeko-Tex Standard 100, and ISPA. These three certifications prove that this mattress does not consist of harmful substances like heavy metals, mercury, and formaldehyde. As if this wasn't enough, all of these products come with a 10-year warranty. They also get shipped out in an easy-to-setup packaging. This product truly deserves to be the top pick on our list for best mattresses under $1000.
Our experts found that the Molblly 10-Inch Pocket Spring Hybrid Mattress is a very strong contender for the best mattresses under $1,000. This product has been designed to provide support with its reinforced pocketed springs. These springs provide users with enough support that they can experience spinal alignment. This also makes the product great for stomach and back sleepers.
This Queen Mattress also features a smooth cover with a 3D-knitted material so sleepers can experience a comfortable and plush sleeping surface. This will directly result in a very restful night of sleep. The top layer of this mattress is also made of premium, high-density foams that can actually adapt to the shape of your body. Once the material has conformed to your body, you will experience true pressure relief.
Each pocket spring that has been added to this product works in total isolation. This means that it will save your sleeping partner from being disturbed while getting a restful night of sleep
Supports every single part of your body
Some users complained that they could actually feel the springs of the bed while sleeping
Latest Deal: Molblly Innerspring Mattress
Best Price Mattress 6" Memory Foam Mattress
This product promises to deliver the rest you deserve. With the conforming memory foam in this mattress, you will feel relaxed as your weight gets distributed over its surface evenly. While doing so, this product will also simultaneously bring relief to your pressure points in order to help you feel ultimate relaxation. This 8-inch memory foam also features a responsive active suspension in its construction to reduce and isolate motion transfer between you and your sleeping partner. The soft foam used in this product has also been designed to add ventilation and breathability underneath you and prevent body heat from getting trapped.
Read more
As an added bonus, Best Price Mattress advertises that its foams are analyzed and approved by independent testing laboratories. This is done so that the mattresses can meet the strict standards and guidelines of the industry in terms of durability, emissions, and content. All of this then leads to Best Price's products getting a CertiPUR-US certification. This twin size mattress measures up to 75 inches x 39 inches x 8 inches. It accommodates some areas on its surface that adjust to the shape of your body. This means that there will be far less tossing and turning during your comfortable nights of sleep from here on forth.
The memory foam is made with natural castor oil, charcoal, and green tea
All natural elements are used in the mattress's construction 
This mattress can provide sleepers with pressure relief
Reduce odors while also repelling the growth of bacteria naturally
Users found that the fiberglass under the first cover of this mattress is dangerous for those who have children or pets
Latest Deal: Best Price Mattress 6″ Memory Foam Mattress
Nectar Full Mattress + 2 Pillows Included
Before we dig into why this product made it into our list of best mattresses under $1000, we should let you know that Nectar is among the fastest-growing brands in the US. It was recognized as a very fast-growing online retailer with products for every type of sleeper. Their California King mattress offers sleepers with optimal levels of comfort, breathability, coolness, and firmness. It does so by actually conforming to the shape of your body while relieving you off pains and aches. This product is firm enough to support a wide variety of weights while also being gentle enough for sensitive sleepers. Even when the temperature is 90 degrees outside, you will be able to have a cool sleep on the Nectar California King. This is because of the fact the mattress regulates the heat to give your body the ideal temperature, allowing you to sleep all night comfortably.
Read more
The company offers consumers an industry-leading night-trial period of 180 days with its mattress, making it a great deal. If you aren't 100% satisfied with this product, you will be able to return within a period.
Nectar has also added two free pillows if you choose to buy this product. These premium pillows, like the mattress itself, have been designed for all kinds of sleepers. You might have had more expensive beds than the Nectar California king, but never one that was this comfortable.
Circulates cold air and wicks out body heat
Gel memory foam conforms to the sleeper's body
Comes with a free trial period 
Foot of the mattress is lower than the rest of the product
Latest deal: Nectar Full Mattress + 2 Pillows Included
Brentwood Home Cypress Cooling Gel Memory Foam Mattress
The Brentwood 11-Inch Memory Foam Mattress is constructed using 7% spandex and 93% polyester to produce a quality and medium-firm mattress. If you choose this product, you will find that it offers ideal comfort levels and support during every possible sleeping position. This product has also been constructed for maintaining a perfect balance and relieving pressure during all those sleepless nights. This mattress uses a unique gel-infused foam layer that works perfectly to regulate your body temperature. The memory foam has been specified as 1-inch 8 ILD soft foam that supports your body with soft power.
Read more
The base layer of this product has been categorized as being of high density. This means that the mattress is quite durable and long-lasting. To top it all off, the manufacturer has advertised that the product has a 10-year warranty.
With this product, you have also been promised a very prompt delivery, where the mattress will get delivered compact and compressed in a box. This means that your setting-up and handling process will be relatively easy. The mattress will, however, according to the manufacturer, take about 72 hours to reach its full-quality potential.
Lastly, this product has been certified by the CertiPUR-US label for premier sleep innovation. This means that the Brentwood Infused Memory Foam Mattress may just be able to change the quality of your sleep. Every product from the range of Brentwood products, including this one, gets tested individually and certified for safety and comfort standards.
The thick gel-infused mattress is ventilated for cool airflow
More comfortable than regular types of memory foam
Conforms to the shape of any sleeper's body 
Hypoallergenic, antimicrobial, and resistant to dust mites
Latest deal: Brentwood Home Cooling Gel Memory Foam Mattress
Best Mattresses Under $1000 Buyers Guide
Considerations
In the past five years, we have seen quite a lot of manufacturer-to-customer types of companies pop up on the radar, and they have all been offering consumers with unique options. Having a lot of options might be a good thing, but it also makes your decision far more stressful than it should be.
Well, if you are also looking for the best mattress under $1000, then you need a checklist for comparing your options. Don't have one? Don't worry! We can help you out. Here's what you need to consider.
Warranty
If you have a responsible budget, why not look for products that have more than just a sub-par warranty. Mattresses that have a price tag of somewhere between $500 and $1000, the warranties should at least be as much as ten years. While this is a minimum you should settle for, you may even come across some companies that offer lifetime warranty coverages.
Certifications
The most reputable mattress companies out there will always make sure that they obtain a third-party certification in order to prove the safety of materials used in its construction. Mattresses that are under the $1000 mark should definitely be meeting these industry standards in order to make sure the manufacturer didn't cut costs by cheating consumers on materials. With certifications like CertiPUR-US, you will have received a guarantee of sustainability, safety, and quality.
Quality Materials
One particularly important aspect you can pay attention to is that low-quality mattresses will never consist of a lot of fillers. The different materials you find in mattresses will not do much except increase the thickness of these mattresses. Your choices for the best mattress under $1000 should have high-quality materials like steel coils, latex, gel foam, and/or memory foam.
Pocketed Coils
Hybrid or innerspring mattresses are supposed to consist of quite a lot of fillers, but one thing to look out for is that they should have pocketed coils and not continuous coils. Pocket coils are those individually wrapped kinds of coils that are much better at conforming to different shapes of bodies. Continuous coils, on the other hand, are those that have nothing to offer in terms of durability and support; they just make the mattress creaky.
Mattress Co​vers
Great mattress covers should be able to enhance the different benefits of your mattresses instead of simply covering all of these up. You can even look for custom mattress covers that have been manufactured specially to compliment your type of mattress. Since we are working with a set budget, you can also look for such covers that don't exceed your price benchmark.
Sleep Trials
Sleep trials are a sort of measure that keeps you from being cheated when you buy products online. During these trial periods, you can sleep in the mattress or try it out in whichever manner you prefer. If, for any reason, you aren't satisfied with your purchase, trial periods allow you to return the product with a full refund. You can also look for those products that have a longer trial period so you can be completely sure your mattress doesn't have any hidden chinks.
Frequently Asked Questions
Should the Best Mattresses Under $1000 Consist of Multiple Layers?
If you are looking for mattresses that fall within your budget of $1000, you should at least expect quality materials spread over a number of layers. These layers should have a minimum one comfort layer, one support layer, and one transition layer in between them. These layers can also be made up of foams that have different densities, pillow-top plush materials, and innerspring coils.
Should I Expect Custom Design/Materials Under $1000?
The best mattresses under $1000 should fall under the umbrella of products made by those companies that are dedicated to producing functional and innovative designs. Many of these brands have been successful in developing mattresses with unique materials that are exclusive to the company. Some of these materials have been developed in order to achieve different purposes that make the brand more marketable. In simple terms – yes, you should expect such custom designs and materials.
Do Mattresses Within This Budget Have Good Life Spans?
A mattress that falls within the price range of $500 to $1000 would naturally not be made out of luxury materials, but you should expect some luxury-quality materials in the construction. These materials could include fine fabrics like copper-infused foams, graphite, high-quality wool, Tencel, organic cotton, silk, or even some custom-designed materials.
Should We Expect Bad Customer Service?
Mattresses that fall in your price range should at least offer good and knowledgeable customer support. This could include free returns, shipping costs, post-purchase support, customer helplines, and great response times. The staff of this company should be able to give customers some peace of mind when something goes wrong and should be very upfront about the company's policies.
Is This Enough of a Budget for Young Couples? 
Couples who are looking around for the best mattresses under $1000 for a new home should want to spend within this budget, at least. For example, if couples are looking for good mattresses on this list, they can be sure that they won't be making another purchase soon. They will also find that these mattresses will be made from high-end materials while also providing users with great support and comfort.
Some reasons where you would want to pass on over to products that are priced above $1000 should be if you are someone who:
Experiences severe pain
Are an above-average weight sleeper
Are looking for luxury products
If this doesn't describe you, then you are better off looking for the best mattresses under $1000.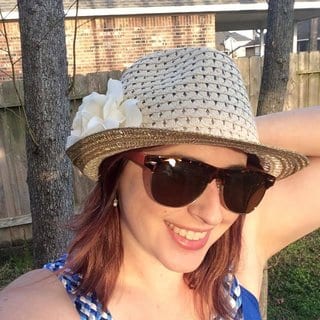 Head of Content at Sleepedia
ABOUT
Lauren is Sleepedia's Head of Content and is a certified sleep therapist who loves her sleep. Lauren helps people to get back to those deep, dream-filled nights they once had by helping to identify problems with their routine and sleep setup. Whether it's a mattress or pillow, Lauren researches the best products in the industry to provide you with an in-depth review of everything you need to know to encourage your buying decision.