Best Mattress For Sciatica [Review] in 2021
Last Updated on December 8, 2020
written by sleep expert Lauren Hall
See full list of products
Find the products quick - here are the review winners
Have you ever heard the saying, "Do whatever makes you sleep at night"? It refers to living with no regrets, and being happy with the decisions you have made. But what if a peaceful and pain-free night's sleep is not on the cards for you because of sciatica? Well, if this is the case then perhaps it's time you look for a new mattress that can help you sleep better. Sciatica radiates along the path of the sciatic nerve. This nerve branches from your lower back through your hips and buttocks and down each leg causing pain in all of these areas. That's why finding the best mattress for sciatica is extremely important if you want any relief from this terrible illness. Considering sleep is when your body does most of its healing, it is important to make sure you are getting high quality sleep! Typically, sciatica affects only one side of your body. It most commonly occurs when a herniated disk, bone spur on the spine, or narrowing of the spine compresses part of the nerve. 
Read more
This causes inflammation, pain and often some numbness in the affected leg. If left untreated, it can cause a loss of feeling and weakness in the affected leg as well as the loss of bowel or bladder function. Sciatica is usually a product of a couple of factors. One of these is age. As your spine grows you may experience age-related changes in the spine. Another factor that may cause sciatica, is bad posture during sleep or throughout the day. Don't have time to read through or watch a long video that will tell you which mattresses will help you? Here's a quick guide.
A new mattress is a good investment when you are looking to get rid of sciatica. Look for a mattress that is medium-firm. The mattress should conform to your body but not hug too tight. In other words, you want to make sure the mattress supports your spine correctly!
We've spent the time researching so you don't have to:
Our Top 5 Mattress For Sciatica
If you are looking for the best mattress for sciatica, then you have hit the jackpot with the SweetNight Mattress. Designed to help solve sleep problems, this mattress is a true no brainer for the people who suffer from sciatica! The gel memory foam present in this mattress will act as a base that keeps your body correctly aligned while relieving pressure. Whether you are a side sleeper, stomach sleepers or a multi position sleeper…is that even a thing? Regardless, this mattress caters for everyone! Another great benefit of this mattress is the fact that it is flippable meaning that each side of the mattress has a different feel, firmness and material. One side of the mattress is made with gel memory foam allowing for a soft and 'floating on clouds' like feeling while sleeping. The other side is filled with high density support foam and is of a medium-firmness which may be more beneficial for somebody suffering from sciatica. 
Medium firmness for sciatica
May be too firm for some people
Latest deal: Sweetnight mattress
Coming in at number 2 is the Novilla Memory Mattress. This mattress is of medium firmness which is great as you don't want to be sleeping on a bed that is too soft when suffering from sciatica. Made of gel memory foam, comfort foam, and high density foam, this mattress is perfect for aligning the spine and evenly dispersing your body weight so that you can enjoy a pressure-free sleep! On top of that, the mattress surface is infused with bamboo fabrics which allow for added breathability, keeping you cool throughout even the hottest nights! You can sleep well knowing that this mattress is CertiPUR-US certified meaning it contains no harmful substances. If you do decide to purchase this beautiful mattress, you will be able to enjoy the benefits and peace of mind of the 30 day money back guarantee that Novilla offers.
Evenly disperses body weight
30 day money back guarantee
Can take a while to reach full thickness
Latest deal: Novilla Queen Mattress
If you're ready to splash the cash on a super high quality mattress, then the Ghostbed is your best option. With a medium firmness perfect for sciatica, this mattress is great for side, back and stomach sleepers. The Ghostbed comes in at a 6.5 on the firmness scale which is the recommended number for people suffering with Sciatica. This mattress can support up to 600lbs while still being comfortable enough to sleep on, so if you are on the larger side then this may be the best option for you. One of the things to look out for when buying this mattress is the fact that it can take a while to reach it's full thickness so don't be alarmed if it looks thinner than it should…all great things take time! You will also enjoy a whopping 100 night free trial when buying this mattress.
Great for side, back and stomach sleepers
Can support up to 600 lbs
Comes with 100 night free trial
Takes a while to reach optimal thickness
Latest deal: Ghostbed Mattress
Live and Sleep Queen Size Memory Foam Mattress
What if I told you that if you buy this mattress you will get a free premium foam pillow? Then I wouldn't be lying! Live Sleep is giving away a free pillow with every mattress they sell on amazon. Okay great, but what about the quality of the mattress itself? I hear you asking. Well, this mattress is much cheaper than the other options on the list. That being said, the quality is not compromised in comparison to the price! Not only will this mattress relax your whole body, it is also extremely breathable meaning you can enjoy a sweat free sleep. In terms of firmness, this mattress comes in at a 6-7 on the scale which is what you should be looking for if you are suffering from sciatica. Oh…and last but not least, this mattress comes with a 30 day trial and a 20 year warranty so it's essentially risk-free!
Helps your whole body relax
Medium firmness makes it great for Sciatica
Lacks the bounce some mattresses have
Latest deal: Live and Sleep Queen Size Memory Foam Mattress
Best Choice Bamboo Memory Foam Mattress
While most of the mattresses on this list are made of memory foam, this Best Choice mattress contains bamboo charcoal. Bamboo charcoal is one of the best things you can have in your mattress if you tend to sweat during the night, or suffer from any kind of allergies. In terms of the mattress itself, it is of medium firmness and contains a green tea layer which has anti odor properties leaving your mattress smelling and feeling brand new for years to come! This mattress is also great for motion isolation so any movement from a partner will not disturb your sleep.
Great for people who suffer from allergens
Is slightly too firm for some people
Latest deal: Best Choice Bamboo Memory Foam Mattress
Best Price Mattress Queen Mattress Topper
Okay, so let's now dive into the best mattress toppers for sciatica. Coming in at number one on the list is  the Best Price Mattress Topper. When it comes to the most popular bedding brand, Best Price is currently taking that number one spot in terms of quality! This mattress topper is made from egg crate memory foam which is perfect for people who are suffering from any pains, bedsores, and you guessed it…Sciatica! This Best Price Mattress topper does a great job of supporting your body while also taking into consideration your comfort while you are sleeping. It also has motion isolation so if you have a partner that loves to move around throughout the night, you won't notice a thing!
Read more
Another great thing about this mattress topper is the price, it won't dent the wallet too much in comparison to the benefits you will gain. It is completely hypoallergenic so if you have any kids of pets you can rest assured they will be fine. If all the stuff mentioned above wasn't enough, this mattress topper is also very breathable so if you're one of those people who constantly sweat throughout the night, getting this topper will cause you to be sleeping sweat-free in no time! Oh, one last thing…if you do decide to purchase this mattress topper, it comes with a 5 year warranty so if anything goes wrong with it, you can return it! 
Relatively affordable when compared to other memory foam
Offer maximum support and comfort
It traps sweat as it is released from your body
Certified memory foam for a family with pets
Latest deal: Best Price Mattress Queen Mattress Topper
LINENSPA 3 Inch Gel Infused Memory Foam Mattress Topper
This 3-inch gel-infused memory foam mattress topper is one of the many products offered by Linenspa. The company has a great reputation for producing high-quality products for its customers. It's time to kiss goodbye to those nasty bedsores and pains while you're trying to sleep, and enjoy a deep and restful night's sleep! Being in the sleep industry for many years, Linenspa has helped many people solve their aches and pains associated with sleeping. This mattress topper is so good that it has been praised throughout a variety of parenting forums and Facebook groups in the past. If you're looking for a mattress topper that is made from high quality materials, will help with your Sciatica and last for a number of years, then this is the topper for you!
Read more
This mattress topper is also great at conforming to your body curves allowing you to experience a pain free sleep. But what about breathability I hear you asking? Well, I've got good news for all you guys who seem to wake up every night covered in your own sweat. This mattress topper is designed with temperature regulating gel bands which make it extremely breathable so you can put them sweaty night's in the past and enjoy a dry sleep! As stated previously in the introduction of this article, you want to look for a mattress topper that can align your spine correctly. Luckily, this mattress topper does exactly that! With all the amazing benefits that this mattress provides, you may be wondering if you can afford it? Truth is, this mattress is an affordable option for most people out there!
Relatively affordable despite the high-quality
Tend to offer maximum comfort and support
Has temperature regulation gel to prevent heat accumulation
Latest Deal: LINENSPA 3 Inch Gel Infused Memory Foam Mattress Topper
Linenspa 3 Inch Gel Swirl Memory Foam Topper-Queen
Coming in at position 8 is yet another great mattress made by Linenspa. The Swirl Memory Foam Topper is great for aligning your spine to keep your Sciatica at bay throughout the night. It's also infused with gel so that you will not have to worry about sweating throughout the night. I mean…Sciatica is bad enough, but add waking up covered in sweat, yeah…that's not a good combo. When purchasing this mattress topper you can choose between either 2 inches or 3 inches in size. For Sciatica we recommend that you stick with the 2 inch version as it will better support your spine!
Read more
This Swirl Memory Foam Mattress is yet another affordable option on the list that does not compromise quality. As well as all the benefits listed above, this topper is extremely durable having been double stitched during the manufacturing process. If you should have any issues with this product, you can sleep well at night knowing that it is backed by a 3 year warranty against any defects. The one downside for this product is the fact that it comes with a 'new foam smell' that takes up to 48 hours to dissipate which may be an issue for some people.
Quite affordable when compared to other mattress pad
Tend to align the spine and distribute the body weight evenly
Offer maximum comfort and support
Occur in a variety of profile to suit the users
Tend to be hardy for some users after sometime
Latest Deal: Linenspa 3 Inch Gel Swirl Memory Foam Topper-Queen
LUCID 2 Inch 5 Zone Gel Memory Foam Mattress Topper
Coming in at number 9 on the list is the Lucid Gel Mattress Topper. This topper has 'Zoned Comfort' areas that provide extra support, comfort and reduce tossing and turning throughout the night. Like many other options on the list, this topper is not only made out of memory foam, it is also gel infused which makes it the perfect purchase if you are a hot sleeper and seem to sweat throughout the night. You can get this topper in both a 2 inch option and a 3 inch option depending on your preference. For Sciatica, we recommend that you go for the 2 inch option. Don't be alarmed that when this product arrives it smells a bit strange. This is the 'New Foam Smell' that a lot of mattress toppers have which will dissipate over 48 hours of being opened.
Read more
If you are looking to wash this mattress topper then you will need to do it by hand as it is not machine washable. We recommend using a damp cloth and some detergent. Unfortunately, this mattress topper does not come with a cover so you will have to purchase your own. This shouldn't be too much of a problem as i'm sure you have some mattress covers laying around somewhere! Here is a tip for you, don't ever roll this mattress topper up for storage as it will cause damage to the product. If you are looking for something that you can travel with then we suggest that you look for similar products that are designed for this purpose. This topper is flippable so you can turn it over on either side to produce a different feeling when sleeping so if one side doesn't do it for you, don't forget to try the other before discarding this product!
Offer maximum comfort and support
Made from premium material that tends to be durable
Ideal for people with kids, allergies, and pets
Quality tends to change with time
Latest deal: LUCID 2 Inch 5 Zone Gel Memory Foam Mattress Topper
UTTU Memory Foam Mattress Topper
Finally at number 10 on the list is the UTTU Memory Foam Mattress which comes with a number of benefits related to Sciatica and a range of other health complications. To start with, it is designed with a 2 layer design to provide you with extreme support without sacrificing comfort. This topper also does a great job of aligning the spine which as you know by now, is great for people that suffer from Sciatica. Whether you are a side sleeper, back sleeper, or stomach sleeper, this topper will do the job as it caters to all sleeping positions. Yes…this product is also designed with unique ventilation so that you can ensure a sweat-free night without feeling like you are sinking all night which can be an issue with some other memory foam toppers. Do you seem to keep getting woken up throughout the night by your partner? Well I have great news for you, this topper comes with motion isolation technology which will prevent you from getting woken up throughout the night by your partners movement!
Read more
The UTTU Memory Foam Mattress Topper will provide even distribution of your body weight which will relieve your aches and pains that you may develop throughout the night! Unlike the previous option on this list, the UTTU does come with a cover that is made from 60% Polyester and 40% rayon. This cover can also be machine washed. If you decide to purchase this product you will enjoy a 96 night sleep trial that makes buying this topper essentially risk-free!
Helps to alleviate pressure points
Ideal for all sleeping positions
Easy to remove and wash with machine
Price tends to be outrageous
Latest deal: UTTU Memory Foam Mattress Topper
Sciatica Advice

Obesity increases the stress on your spine and can cause the nerve to be pinched. Another factor that contributes to sciatica, is how you spend your days. What do you do for a living? How you spend your days and nights can hurt your spine and cause sciatica. If your job involves heavy lifting, for example, you can throw your back. On the other end of the spectrum, if you lead a sedentary lifestyle, and spend most of your time sitting, you are at risk of pinching your sciatic nerve. Diseases such as diabetes can also affect your spine.
Sciatica is pretty severe and your pain threshold needs to be pretty high in order for you to ignore it. However, it does end and can be prevented. Although this pain can be severe, it does not usually need to be fixed surgically. There are means to fix it without going under the knife. Most cases resolve with non-operative treatments in a few weeks. When you have sharp pain running from your back down to your leg, you may have sciatica and you will be hunting for anything to help relieve the pain.
One way to do this is to have a mattress that will ease this pain and get you ready for the next day's activities. As painful as this sounds, your mattress can make a huge difference. Their mattresses are specifically designed to help you through sciatica and actually get you to sleep soundly. We take a look at the best mattresses for sciatica and what they offer.
Best Mattress For Sciatica Buyers Guide
Here's a guide to your new mattress for sciatica purchase. The things you need to be on the lookout for an those you need to steer clear of.
Cost
Your back is literally the backbone of your active life. But if you suffer from sciatica, your mobility is hampered. You will want to invest in a good mattress that will help ease this pain. Just be mindful of the fact that expensive does not always mean better. Find the right fit for you.
Heat regulation and retention
You will want to look for a mattress that does not keep or retain heat to the extent that you wake up in a pool of sweat. Find out what features your mattress comes with. Memory foam mattresses have been synonymous with heat retention, however, modern technology has made this a thing of the past. This is done through the combination of open-cell construction and cool-promoting material infusions
Warranty and Durability
Find out what type of warranty your new mattress comes with. A mattress is an investment that is meant to help you get a good night's sleep. If you are trying to combat pain from sciatica, you need to find a mattress that will not only do the trick but also last long.
What material is it made of?
Most sciatica sufferers, tend to go for memory foam and latex mattresses. The close contouring and solid support of both mattresses make up a major reason why these mattresses are preferred. Yes, everyone needs great support from their mattress, but for people with sciatica, it could not be truer or more imperative. The spinal support will make a big difference.
Is a soft mattress not what I need?
A soft mattress draws most buyers in, like a moth to a flame. The idea being, it has to be great to sleep on because it is soft. On the contrary, a soft mattress is not the best thing you can do for your back. People with sciatica need a medium-firm mattress.
How firm should the mattress be?
The level of firmness should match the level of pain you are experiencing.
Should I look for a mattress that minimizes motion transfer?
When you have a sleep partner who takes a while to settle down in bed, or tosses and turns a lot, it can wake you and aggravate pain. Latex and memory foam mattresses have fantastic motion isolation. By buying a mattress that stops motion at the point of impact, pain is effectively reduced. It also stops a person from waking due to the movements of a sleep partner.
What type of mattresses are available?
The recommended mattresses to help with sciatica are made of memory foam and latex. There are more options on the market, you do not have to be limited to just these. Latex Mattresses have earned a healthy reputation, as the mattress that offers great support. They have been around since the 1920s. It's made from the sap of the rubber tree. The latex mattress can be produced in 2 ways, the Talalay method and the Dunlop method. Each method is unique. The Dunlop method makes a mattress with a firmer surface, which tugs in the opposite direction of conformability. The Talalay method makes a mattress with equal support and better contouring. Memory foam mattresses match latex mattresses in support and contouring. Memory foam mattresses offer amazing pain relief.
Does the manufacturing company name matter?
Going for a brand name can be useful. This can be advantageous to you because most of the big names offer a wide variety of firmness levels. The other great thing about big names is that most come with a sleep trial. So you get to take your new mattress for a test run before actually committing
Does my Sleeping Position matter?
How you sleep, also influences how firm your mattress should be ideally and how effective it will be in helping ease sciatica pain.
Body Type
The way the mattress molds to your body, can influence how effective it is in pain relief. Your physical structure may have a lot to do with how this happens. Your height, weight, and build can impact how a bed molds to your body and supports you.
Zoned Support
Firm mattresses with zoned in support, encourage a healthy spine. A healthy spine means no risk of sciatica. Zoned support reinforces proper spinal alignment, enhances support in the lumbar region of your body, and offers relief for pressure points.
Must adapt to an adjustable base
>Sciatic pain can be pretty debilitating. Something as small as getting on and off your bed can be a mammoth task, thanks to the pain in your back and legs. Find a mattress that can adjust easily and adapt to an adjustable mattress foundation. These mattress foundations are normally used in hospitals or for people who are already bed-ridden. This does not mean you can not own one, to make your life easier.
Can it be used as a hospital or it has to be clinically tested
Reading labels is something we are not always keen to do. When it comes to making the investment of buying a mattress to help with sciatica, you will need to read the label. It will tell you all you need to know about the mattress including if it is safe for you to use and if it has been clinically tested. Find a certification on the label of the mattress you want to buy. Even after you have read the label, research the authenticity. So you see, buying a mattress that will help ease your sciatica pain, should not be something done on a whim. Put time and effort into your decision.
Final Thoughts
The mattress you go home to every day can make all the difference between sleeping and living well, and just coasting through. If your mattress is causing you pain, it is high time you change it. If it only makes your back pain worse, why do you keep it around? Our top picks outline what you can expect in a good mattress for sciatica.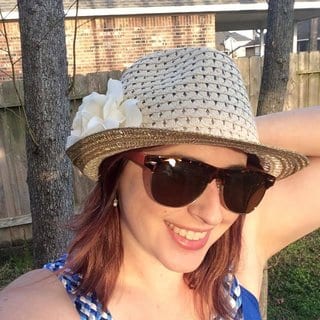 Head of Content at Sleepedia
ABOUT
Lauren is Sleepedia's Head of Content and is a certified sleep therapist who loves her sleep. Lauren helps people to get back to those deep, dream-filled nights they once had by helping to identify problems with their routine and sleep setup. Whether it's a mattress or pillow, Lauren researches the best products in the industry to provide you with an in-depth review of everything you need to know to encourage your buying decision.