Best Beds For Guests [Review] in 2021
Last Updated on December 8, 2020
written by sleep expert Lauren Hall
See full list of products
Find the products quick - here are the review winners
Your best friend from college is coming to visit you for a few days. Excited, you begin preparing for the visit. While you have arranged for their airport pickup, you still have to think about their sleeping arrangements. The 21st Century is all about minimalist living, and it is highly unlikely that you would have a spacious spare room where you can place a guest bed. This is why many homeowners go with pull-out sofas to provide comfortable sleeping space for their guests.
People often ask, what is the best bed for guests? Even though there are so many options available in the market, making the right choice can be a bit tricky. You don't want to compromise on either the level of comfort and the design of the bed.  
Read more
There are a lot of things you have to consider when you are buying a guest bed. You have to be thoughtful about the time for which the bed will be used, its style and size, and who will be using it. If you are giving up your bed to your guest and thinking about sleeping on a temporary bed for a few days, you have to make sure that the bed provides you with a satisfactory level of comfort.
After all, you cannot carry on with your day if your body is aching because of being sleep-deprived.
If you are among those people who find it difficult to shop for a furniture item, you have come to the right place. In this article, we have compiled the list of best beds for guests along with a brief review of each product.
You are in a hurry and don't want to spend another 10 minutes reading about various features of different beds. In this section, we will provide you the name of our top pick.
Based on our market research, we have found the AmazonBasics Platform Bed Frame to be a perfect bed for your guests. 
The sturdy bed has a rectangular-shaped design with cross rows of wires and horizontal panels. It is easy to set up and can support a weight of up to 250 lbs. 
Highly affordable, the product is the perfect choice for budget-conscious buyers. In the following section, we'll be offering a detailed review of the mattress to better understand why this product is our top pick.
We've spent the time researching so you don't have to:
Our Top 5 Best Beds for Guests
AmazonBasics Foldable, Metal Platform Bed Frame
This sophisticated bed set – which is available in visually appealing black color – comes with a sturdy foundation that accommodates almost all types of mattress styles – from memory foam to latex or hybrid. The product's noise-free platform makes it easier for the sleeper to sleep even more peacefully without being disturbed by the squeaky noises – that most bed frames make. 
The bed is made of durable steel material that is not only strong and sturdy but also gives an elegant look to the bed. Most of the platform beds are notoriously short-height and don't have sufficient underneath space. This is because of the bed frames require a box spring that eats up almost all of the underneath space. 
Read more
With AmazonBasics Platform Bed, you can have an underneath space of up to 13 inches – since it doesn't require a box spring while simultaneously offering the average crawl-into-bed height – that will be perfect for you to store your guests' travel bags.    
Comes with an AmazonBasics one-year limited warranty, the bed measures about 75 x 54 x 14. It is available in various sizes from Twin, Twin X-Large, Full to Queen, King, or California King. Depending on which size you have bought, the bed can be well suited in a kid's bedroom or at a first-time apartment or in a guest bedroom. 
The foldable metal platform allows you to fold the bed and keep it in storage when it is not in use, instead of letting it occupy usable space.   
Comfortable and supportive platform
Vertical rods have sharp edges that can seriously damage your mattress
Latest deal: AmazonBasics Foldable, Metal Platform Bed Frame
Portable Mattress - Folding Memory Foam
Guests come and go. But the furniture item that you bought exclusively for them remains for a long time. If you are living in a small house where space is already an issue, you cannot afford to keep an unusable bed for a long time. But, beds are not easily sold on eBay or Amazon. Even if you get successful in getting a buyer, what will you do if your other friend calls you and announces that they will be staying at your house for a week? You are not going to buy a new bed, right? In such a situation, you should buy a portable mattress.
Read more
Compact Technologies' portable mattress is the perfect choice for a high-end sleeping experience. The 6-inch memory foam comes with a two-layer-multi-density design and provides a satisfactory level of comfort. The soft foam ensures that the sleeper doesn't wake up with a nagging back pain that keeps them down throughout the day. So, if your parents are coming to visit you and you are planning to give up your bed for them or if your friend is looking for a place to cash in and you have to make their sleeping arrangements, the portable mattress is a good option to go with.
What will you do if you don't have a se​parate storeroom in your room? How are you going to keep it after your guests have left? The mattress can be used as a couch replacement or compact cube ottoman. So, let the mattress be the star of your living room during the day and use it as an extra bed for the night.
Not a good choice for the elderly
Latest Deal: Portable Mattress – Folding Memory Foam
Milliard Diplomat Folding Bed – Twin Size
Milliard Diplomat Folding Bed – Twin Size – with Luxurious Memory Foam Mattress and a Super Strong Sturdy Frame – 75" x 38 comes with a full-metal folding bed frame and a wire lattice base that makes sure that there is no sagging at all. Its luxurious memory foam is velvety-foam and allows the person to sleep soundly. The bed frame also includes four extra-durable legs that include a locking brace which ensures your maximum safety. With the dimensions of 75 x 38 x 17, the bed is a unique mix of being roomy and compact. Once folded, it's only 14″ thick, making it easier for you to store it conveniently.
The Diplomat folding bed is a comfortable bed that is also quite easy to transport. Its 360 degrees pivoting casters make it easier for the person to transport it around. Also, when it is in a stationary position, the two wheels lock will ensure that the bed remains in one position.
Read more
The strong make of the folding bed will let you use the product for a longer period. While most foldable beds have flimsy and thin mattresses, the Diplomat folding bed comes with a mattress that is like the one you have on traditional beds.
The combination of four-inch-thick base foam is layered with a memory foam that provides a comfortable sleep and strong support.
The Diplomat beds are double-boxed which means that the chances of receiving a damaged product are minimum. However, the company encourages people to let them know if the product they receive is not new or has some defect so that it is replaced as soon as possible. This is a blessing for those who, after buying a product, often run from pillar to post trying to get the product returned. If you go with the Diplomat folding bed, you will at least be sure that your product will be taken care of if it was broken during transit, etc.
Fireproof fiberglass protection
The weight holding capacity is low
Latest Deal: Milliard Diplomat Folding Bed – Twin Size
Best Price Mattress Space Saver Rollaway Guest Bed
Lightweight, easy to store, and sturdy guest bed, Best Price Mattress Space Saver Rollaway Guest Bed, Deluxe is a perfect space-saving rollaway guest bed that provides a maximum level of comfort. The bed is not only limited to sleepovers, but it can be taken on camping trips. While sleeping on this bed, you and your guests will not miss the feel of your real bed. With a size of 75″ x 31″ x 18″, this rollaway bed is extremely sturdy. The strong foam mattress can easily support the weight of a 200-pound person – for consecutive nights. The foam mattress is supported by a suspended deck which makes sure that the sleeper doesn't get a bouncy feeling.
Read more
A good thing about the bed is that it comes partially assembled. So, you don't have to spend hours putting the bed together. You can use the bed the minute it comes at your doorstep. When it comes to sleep comfort, this bed is unparalleled. 
Whether it is you or your guest who is sleeping on the bed, none of you will complain about having a sore back. It is a good value for money and should be among the top choice of those who are on the lookout for affordable, durable, and extremely comfortable rollaway mattresses.
Not meant for long-term use
Latest deal: Best Price Mattress Space Saver Rollaway Guest Bed
Folding Rollaway Cot-Sized Mattress Guest Bed
Sleep comfortably in 3-inch cot-sized memory foam mattress that guarantees a peaceful night's sleep. The wheels at the bottom of the bed make it easier to carry around the bed and move it from one place to the other. You don't have to worry about its storage. After it is folded, it measures only 10 inches.
This gives you the liberty to easily put away the bed when it is not in use. The frame of this guest bed is sturdy and consists of 32 carbon steel springs and 2 metal support bars. This sturdy structure of the bed ensures that the guests remain safe while they are sleeping.
Even though you are required to assemble the product, the process is not time-consuming at all and you'd be able to put the product together in the shortest time. Even though the bed is strong and sturdy, it can still be used by kids. So, if you are buying the bed for your 10-year-old boy or girl, you can do so as they will not face any difficulty while folding the bed.
Latest deal: Folding Rollaway Cot-Sized Mattress Guest Bed
Best Beds for Guests Buyers Guide
Purchasing a guest bed may seem like a no-brainer. However, to make sure that you get a quality bed for your guests, you must pay attention to the following factors before making a purchase. Whether you are buying a bed for your parents, in-laws, or friends, or you are just buying it to redecorate your spare room, here are some factors that you must consider. We have compiled the list after carrying out extensive research on these products and analyzing the relationship between these factors and the efficacy of the product.
1. The Purpose of Your Purchase 
The first thing that you need to determine the exact need of your guest bed. Are you buying the bed because you've just moved into your first apartment and don't have enough money to buy a large bed? Or are you buying it to set up a guest room in your home and allow your friends and family to have a comfortable night at your place? The answers to these questions will help you figure out what kind of bed you should buy for your home. If you are buying it for every-day use, you will have to buy a platform bed which is strong and sturdy – since it will be used almost daily, it will be more prone to wear and tear. For that purpose, you may want to go with a bed with a steel frame, etc. In the same manner, if you are buying a bed for a guest room, you should be considerate about who is going to sleep on it. Your young friends won't mind sleeping on a portable mattress, but what if your dad is visiting you? He wouldn't be able to spend the night twisting and turning on a flat mattress. For his comfort, you will have to get a bed that has a comfortable platform. So, while buying a guest bed, keep all these pointers in mind.
2. Try Before You Buy 
Have you heard the most famous saying that goes, "don't judge a book by its cover"? Well, the saying has a lot of standing when it comes to buying a guest bed. Glamorous, shiny, or neatly-packed beds or mattresses are hard to miss whenever we visit a home store. But, if you are going to buy this furniture item for long-term use, you must try the item before buying it. There is a reason Homestore put bed sets on display! Many people are shy when it comes to trying out a bed in public. If you relate to such people, here's one thing: don't be shy. Homestores see tens of walk-in customers testing the bed. So, they won't look at you in bewilderment if they see you relaxing on the bed. Also, by 'testing' we don't mean that you sit on the bed and bounce a little. You should be lying down on your back and stay in the bed for at least 10 to 15 minutes. Since beds are a long-term investment, you should be inspecting it thoroughly to ensure that it provides you with maximum comfort.
3. Sleep Before You Shop 
If you haven't had a good sleep before your shopping spree, the chances are that you will find almost every bed to be comfortable. This is because your sleep-deprived body would only want a quick nap on a soft surface. With compromised judgment, you would be able to buy a perfect product for your self – and who can guarantee that you won't sleep on the bed inside the shop!
4. Size 
A single bed for a guest room may seem like a good option, but you also want to make sure that whoever is using the bed has satisfactory comfort. You don't want your guest room to resemble a dorm room or a room at a budget hostel. If you are decorating a separate guest room, it is better if you go with a queen-size guest bed – even if you are going with a foldable bed. This will also your guests to stretch their legs a bit and sleep soundly.
5. Style 
The style of the bed is largely dependent on the buyer's personal preference. While some like metal bed frames because of their light build, others prefer to go with wood beds mainly because they are more durable and can hold more weight. There are no right or wrong answers and it is up to you which style of the bed you like the most and which metal you'd prefer for your bed frame.
6. Price
The price tag on a guest bed can give you a mini heart attack. It looks like you'd have to break a bank to purchase a bed. However, look at it this way, you will use the bed for at least 10 years. So, if the actual cost is divided by the number of years you will use the bed, the price of the bed doesn't come across as a bad bargain. However, if you still want to make sure that you don't end up losing money on your purchase, it is better if you read online reviews to figure out whether it's wise enough to spend a considerable amount of money on the bed you're going to purchase.
7.  Don't Just Try One Bed 
So, you enter a home store and got your eyes fixed on a bed. You try it out and loved it. But, before you hand over the credit card or the cash at the counter, you should wait a bit. Instead of buying the first bed that you love, you must try out a few other beds. This way, you can easily compare the level of comfort offered by different beds and then make the smartest choice.
8. Comfort 
The style, size, and the price tag of the bed are secondary in front of the level of comfort that the bed provides. If you are satisfied with the comfort provided by the bed, you should get the item without any second thoughts. When choosing a bed, you must take someone with you so that they can also comment on the comfort level of the bed. Sometimes, in a hurry to complete the purchase, you may ignore a few crucial points and end up buying a bed that contributes toward life-long back pain.
Best Beds for Guests – Frequently Asked Questions (FAQs)
In the following section, have a look at the most common questions asked by people considering to buy a guest bed for their homes.
Q: I don't have a spare room in my house. How should I make sleeping arrangements for my guests?
You should always be thoughtful of your guest's comfort. If they are staying over at your house, you should ensure that they don't end up having sleepless nights. While it is understandable that houses in cities do not have a spare room, you can still make up for the lack of space by buying a foldable bed or a pull-out sofa or a portable mattress.
Q: Do I need a box spring with a platform bed?
Unlike other bed frames, a platform bed doesn't require a box spring for any kind of support. One of the advantages of a platform bed is that it can support all kinds of mattresses. So, you can get the platform bed without having to worry about getting a box spring as well.
Q:  What platform bed sizes are available? 
Platform beds – just like traditional beds – are available in almost all sizes from single to California king. So, for all your temporary bed needs, you can comfortably rely on platform beds.
Q: What material should I choose while buying a platform bed? 
Whether you're buying a bed for short-term or long-term use, you must NEVER compromise on the quality of the bed. The choice of material depends solely on you. There are metal bed frames that are strong and sturdy. Even though they are tough, they have a lighter and thinner build and have an aesthetically appealing look. Then, there are wood platform beds that offer damage resistance and high weight capacity. It all comes down to you what kind of bed you would buy for your regular use.
Q: Is a portable mattress recommended for long-term use? 
Rollaway mattresses are generally more comfortable than the inflatable mattresses that were earlier used. It lets you sleep comfortably and is generally used for a longer period.
Q: How many sizes of portable mattresses are available in the market?
Most foldable mattresses are available in only twin size. However, some companies manufacture mattresses in larger sizes as well. These days, you can find a portable mattress at queen and king sizes as well.
Q: Are portable mattresses perfect for outdoors?
Yes, they are. If you are planning to sleep in your backyard under the thick blanket of glowing stars, you can use your portable mattresses to sleep on. However, the excessive outdoor use of the mattress may result in their wear and tear. So, if you are planning to use the mattress outdoors, you should use it responsibly.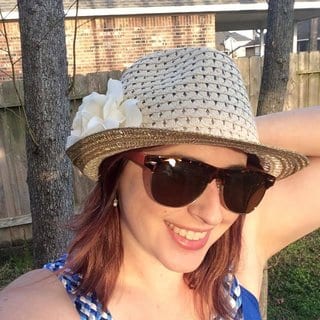 Head of Content at Sleepedia
ABOUT
Lauren is Sleepedia's Head of Content and is a certified sleep therapist who loves her sleep. Lauren helps people to get back to those deep, dream-filled nights they once had by helping to identify problems with their routine and sleep setup. Whether it's a mattress or pillow, Lauren researches the best products in the industry to provide you with an in-depth review of everything you need to know to encourage your buying decision.