Best Bamboo Mattresses [Review] in 2021
Last Updated on December 8, 2020
written by sleep expert Lauren Hall
See full list of products
Find the products quick - here are the review winners
We will present you in our bamboo mattress reviews countless benefits why they are good. They provide excellent spinal support, are much more breathable than normal mattresses, and are typically hypoallergenic and environmentally friendly. It's not difficult to see why purchasing a one might be the top of your 'to-buy' list. To help you in your buying decision, we've put together a complete buyers guide along with our pick of the top five best bamboo mattress reviews! It was only after world war 1, that the mattresses were mass-produced. The first company to do this, made a killing, selling them at exorbitant prices. Despite these prices, the public still bought the mattresses in droves.  Since then, mattresses have evolved immensely as the market has grown exponentially. With the passing of time and the advent of new technology, mattress features have also evolved, to match the customer's needs. ​ Today, mattresses come in all shapes and sizes, constructed with various materials and put through rigorous tests to ensure they meet the standards.
We've spent the time researching so you don't have to:
The Top 5 Bamboo Mattress For Sale
Signature Sleep 13-Inch Encased Coil Mattress
This pillowtop made with pocketed coils and is shipped as a rather large mattress in a box. It is designed for maximum comfort, but only its cover has bamboo in it, made from bamboo mattress ticking. This one has a large number of different layers. We'll be breaking them all down here. Do note that Signature Sleep does not disclose exact measurements of each layer. This mattress is CertiPUR-US Certified, is compliant with the federal flammability standard 16 CFR 1633, and has a limited warranty of 10 years. It is environmentally friendly and, when compared to other variations of similar mattresses, it takes the cake for affordability, making it an all-around value-for-money purchase.
Read more
Top Cover
This very soft and delicate cover is a durable, breathable bamboo cover that wicks away moisture and keeps the sleeping surface dry, clean, and relatively cool throughout the night.
Comfort Layer
This layer is made from simple foam that is soft and, as the layer name suggests, comfortable. Unfortunately, this pillow top layer, which appears slightly separated from the rest of the mattress, is known to flatten relatively quickly. Still, it is comfortable and plush and, with proper care, can be worth it.
Barrier Layer
This layer contains a barrier that is fire-retardant in a natural manner, allowing for better peace of mind and safety.
Support Layer
This support layer is comprised of a whopping four mini-layers of individual support foam, each with high density. This is designed to provide impeccable edge support and even reinforcement throughout the entire mattress.
Insulation Layer
This layer is made up of a single insulation pad that provides cushioning comfort, allowing for pressure relief and serving as a mediator between the foam portions of the mattress and the springs beneath.
Coil Layer
This layer is made up of an independently encased coil system, with the number of wrapped pocketed coils varying depending on the size of the mattress purchased (the full mattress has 609 of them). Each coil has a gauge of 15 and they are designed to work together to provide unparalleled support while preventing motion transfer. This one prides itself on its support system, boasting three pressure-relieving zones throughout its body that provide unique and individualized support to 1) the head and neck, 2) the lower back and hips, and 3) the lower legs and feet.
These help to keep your sleeping posture healthy and the spinal alignment accurate. The Signature Sleep Signature 13-Inch Independently-Encased Coil Mattress has a firmness that tips towards the very soft side, making it good for almost all sleeping positions comfort-wise: great for stomach sleepers and back sleepers, and acceptable for side sleepers.
The foam in this mattress is made without PBDE
It's made from bamboo fabric that absorbs moisture well
Comes with a foam pillow top
Needs to be turned regularly
Latest deal: Signature Sleep 13-Inch Mattress
Best Price Mattress 12-Inch Memory Foam Mattress
Best Price Mattress is a brand that, as its name suggests, has been producing low-cost bedding at a very affordable price for a while now. This particular one, which makes use of bamboo fibers in its top cover only, is one of these inexpensive options, making it great for those on a budget. The Best Price Mattress 12-Inch Memory Foam Mattress is comprised of three layers. Each one is described below. In addition, there is a Grand variation of this one with slightly more luxurious upgrades, but we're reviewing the basic version here. Although the mattress does not come with certifications, it does have a limited 10-year warranty, which is great for the price it comes with. It also has a 30-day trial period that you can make use of as well, making it a great budget option for all.
Read more
Top Cover
This cover is fashioned from a mixture of bamboo rayon fibers (viscose) and polyester jacquard fabric. This blend provides a helpful balance to the overall construction – the bamboo provides durability and makes the fabric breathable, while the polyester makes it soft to the touch. The cover also wicks away moisture and is removable and easy to clean.
Comfort Layer
This layer measures 2.5" and is made from memory foam that has been infused with charcoal. It easily contours to the shape of the body, providing a good amount of comfort, and the charcoal infusion helps keep sleepers cool by absorbing heat from them. It also prevents the growth of mold and unwanted bacteria, keeping the whole mattress fresh. The memory foam in question is a patented Bio Foam made from natural castor oil, reducing environmental damage as well as safety when used. It is also infused with green tea, which provides a nice scent and a lovely fresh feel.
Support Layer
This layer is made from ventilated foam known as Cool Foam and measures 3" thick. It is a very soft variety of foam designed to provide pressure relief and evenly distribute the weight of the body throughout the mattress. This is especially helpful for those with neck, back, or shoulder pain, and even side pain. The foam, as its name suggests, is also equipped with small holes to provide good airflow and keep you and the mattress nice and cool in the summer.
Base Layer
This lowest layer is 6.5" thick and made from PU foam with a very high density. It provides support to the body and maintains the durability of the entire mattress, helping it to keep its shape over the years. This mattress' comfort and support offered are well balanced. It falls on the medium-firm side of the softness scale, sometimes falling more on the firm side but mostly residing in the middle. It may be slightly to firm for some, making it better for back and side sleepers than stomach sleepers. Side sleepers may also want to opt for a higher firmness of mattress if they experience aches and pains. There is very little motion transfer on the mattress, and it has decent edge support. Unfortunately, all its heat regulating features do not work particularly well with this one, and it retains more heat than other similar products. It may also have minor off-gassing when first used that fades over time.
Comes with a 10 year warranty
The ventilated soft foam adds breathability to the mattress
Inside contains fiberglass for comfortability 
Latest deal: Best Price Mattress 12-Inch Memory Foam Mattress
Swiss Ortho Sleep 13-Inch Layered Gel & Memory Foam Mattress
This mattress is a low-cost from the new and up-and-coming mattress in a box brand Swiss Ortho Sleep. Currently, it only ships through Amazon and creates simple bedding with little bells and whistles, but the brand is quickly growing and making a name for itself among satisfied customers. Like most standard mattresses, the Swiss Ortho Sleep 13-Inch Layered Gel & Memory Foam Mattress with Bamboo Cover is comprised of three layers. Bamboo is only present in the top cover. Here's a more detailed look at the construction.
Read more
Top Cover
The top cover of this mattress, which also encases the mattress all around, is made from a blend of bamboo, polyester, and cotton, which work hand in hand to create a durable, comfortable, and breathable sleeping surface. The covers are removable and machine washable, zipping easily on and off for cleaning as needed.
Cooling Comfort Layer
This 2" layer is made from memory foam that has been infused with delightful cooling gel, which helps with temperature regulation and prevents sleeping hot as it absorbs heat from the body. The memory foam is very quickly responsive, contouring to the body and providing a soft feeling that relieves pressure points well, reducing strain on the body.
Support Layer
This middle transition layer provides 2 inches of a very high-density foam that provides all the support needed for a healthy night's sleep. This is done via deep compression support, which keeps the spinal cord aligned and helps with even weight distribution. In turn, this makes the body feel more comfortable and prevents soreness and aching on pressure points.
Base Layer
This bottom layer is made up of a very thick 9" comfort foam. Essentially, it is the mattress' foundational layer, providing support to upper layers and ensuring that the entire mattress maintains its shape for as long as possible. It is not of a particularly high density but is still reasonably durable. From a comfort standpoint, this mattress provides a medium-firm sensation that leans slightly towards the firmer side. It's the perfect mattress for back sleepers, fares well as one for side sleepers, and is an average option for stomach sleepers.
It offers exceptional comfort and support for a mattress in its price range, and it also has above average cooling abilities. On top of that, motion transfer is minimal, but keep in mind that this means the memory foam has a slower response time and therefore has very little bounce. This mattress does not come with any certifications, being a heavily budget option, but off-gassing dissipates if the mattress is allowed time to air out when first opened. Perhaps this mattress' least favorable point is its warranty, which is limited to a 30-day return policy. While this can make the purchase riskier, it has been known to provide good value for money for buyers and it can be therefore considered safe to give this product the benefit of the doubt.
Has a 2″ Inch layer of the best cooling technology gel
Has a removable white cover
Comes with a 10 year warranty
Delivered in convenient compressed packing
Requires regular turning to ensure firmness
Latest deal: Swiss Ortho Sleep 13-Inch Mattress
Brentwood Home Bamboo Gel 13 Mattress
This mattress is an affordable yet good quality product that is designed with the needs of those suffering from joint pain in mind. As a company, Brentwood Home has worked on reducing its carbon footprint and those of its customers, making it a top choice for the environmentally conscious. While it comes in 7", 9", 10", 11" and 13" sizes, we're recommending the popular 13". In terms of construction, the Brentwood Home Bamboo Gel 13 Mattress has the following layers.
Read more
Top Cover
The top cover of this mattress is made with bamboo fibers and some polyester, making a soft yet strong and resilient construction. Meanwhile, the sleeping surface itself is fashioned from New Zealand wool that is easy to clean and is a natural retardant against the flame. Wool is known for its temperature regulation and durability.
Comfort Layer
This comprises of 3.5" of gel memory foam, with the gel providing a nice cooling effect that absorbs body heat. This memory foam has a density of 3 PCF which is slightly less dense than usually recommended when it comes to memory foam. With that being said, it conforms well to the body and is reasonably comfortable.
Transition Layer
This layer is known as the Airlux Ventilated Layer and has 2" of ventilated foam that acts as a supporting layer and provides a transition between the memory foam above and the base foam beneath. It has a density of 1.5 PCF and has plenty of airflow technology to allow you to sleep cool.
Base Layer
This final layer is made from 7.5" of base foam with a 1.5 PCF density. This density in normal foam promises a good degree of durability. As far as comfort and support are concerned, we can turn to the firmness of this mattress, which sits squarely in the medium firmness range, with a slight veer towards the soft side. It has a great balance of both support and comfort, especially for side and back sleepers, though it might not be a good make for stomach sleepers.
It is also worth noting that the mattress does not have a particularly good amount of edge support, but what it lacks in this department it makes up for with extremely minimal motion transfer. The Brentwood Mattress does not come with any certifications. However, there is no off-gassing smell, it is reasonably durable, and it comes with a 120-night free trial period. Each mattress also comes with a 25-year limited warranty. With its high reliable pricing and the generous trial period, it's more than worth giving it a shot.
Memory foam offers proper spinal alignment
Made with natural bamboo and organic wool
Comes with a 25 year warranty
Great for back, side, and front sleepers
Middle can be prone to sink for heavier people
Latest deal: Brentwood Home Bamboo Gel 13 Mattress
LUCID 16-Inch Plush Memory Foam and Latex Bamboo
This mattress is a blend of latex and memory foam with bamboo fibers thrown in, making it a unique blend of materials that is favorable to many buyers. Essentially, it is a hybrid mattress. It is also exceptionally thick, and while this can take some getting used to, it also provides added support and comfort. The LUCID 16-Inch Plush Memory Foam and Bamboo Mattress are made up of four different layers. The construction of each is as follows; do note that the top outer cover and bamboo layer count as a single layer.
Read more
Top Outer Cover
The cover on this mattress is made from Lucid's proprietary Tencel blend, which is made with a mix of rayon and other components. It is environmentally friendly, highly breathable, and soft to the touch, and it is also removable for easy cleaning.
Bamboo Layer
This 1" bamboo charcoal memory foam layer is the topmost layer of the mattress. It is hypoallergenic and filters out possible allergens in the air around you, making it great for those who have conditions like asthma or a number of allergies. Bamboo charcoal is also known to reduce odor, promote an even temperature, and wick away excess moisture.
Memory Foam Layer
This 3" layer is made from soft memory foam that gently supports and conforms to the body when you lie in it. It helps in providing much-needed pressure point relief as well. The combination of this layer with the one beneath it makes for perfect support at a therapeutic level.
Latex
 

Layer

This 2" natural latex layer is a comfort layer that works for hand in hand with the layer above it. It provides a helpful rebound to the foam above it, preventing a "stuck" feeling and providing a nice bit of bounce to the overall mattress. The springy material has a fast response time to the body's movements, balancing out the memory foam. Latex is also breathable and helps you sleep cool.
Base Layer
The base layer is an impressive 10" thick and is made from a high density, allowing for durability, support, and stability from the bottom up. It is designed specifically to support larger individuals, and its firmness makes it perfect for both back and side sleepers, though stomach sleepers may not enjoy it. This mattress is well-known for its high levels of firmness that still leave some softness to spare, making it the perfect contender for a supportive yet comfortable mattress.
It has decent edge support and contours well to the body for added support, relieving pain on the body, and it also has very little motion transfer. Although the mattress has some components that promote temperature regulation, it, unfortunately, does not sleep cool, merely preventing overheating. This means the mattress may still feel warm. However, it should be able to prevent sweating. This mattress' foam is CertiPUR-US Certified and has a warranty of 25 years, making it a reliable option. Although its higher than average prices may cause some doubts, when compared alongside other mattresses of similar make, it holds up as being rather affordable.
Offers a dual latex and memory foam layer
Extremely thick mattress that offers good height
Open-cell technology prevents lasting body impressions
Offers 4 layers to ensure the perfect nights sleep
The mattress is very heavy
Latest deal: LUCID 16-Inch Bamboo Mattress
Conclusion on Bamboo Mattress Reviews
Bamboo Mattresses are great for those of us who are looking to purchase products with sustainable materials, which are both high-quality and value for money. With a combination of bamboo and memory foam providing the best of both worlds, the Signature Sleep 13-Inch comes is our Editors Choice.
Bamboo Mattress Benefits and Features
Construction
As with most mattresses, bamboo mattresses contain a number of different layers within them, with each layer serving a specific purpose. These layers all have their own set of unique benefits, but in general, you'll have a topmost comfort layer, a transition layer in the middle, and a support layer at the base of it. The bamboo fibers may be worked into one of the aforementioned layers, or it may have its own separate layer. Most mattresses have between three to six layers, but more layers don't necessarily mean a better. Take into account what each layer's function is and read information from the sellers or manufacturers about what benefits they provide to see which works best for you.
Comfort
Comfort is paramount in bedding, and it's not something you can compromise on with your mattress. Without this important feature, your night's sleep could be jeopardized. A good quality mattress doesn't guarantee your own personal relaxation; in fact, most of that has to with your own preferences. The best way to test for comfort in a mattress is to try it in person. However, if you are not able to do so, most websites will give you a gauge of how firm or soft they are. Whether you like it sturdy against your back, sink-in soft, or somewhere in between, you'll be able to pick from available options.
Support
Support is vital to a painless sleep, and a mattress with good support can improve the health of the back, neck, and shoulders, while one without enough support may cause health problems. The amount of support you'll need will vary depending on your sleeping position and it may affect the overall firmness of the mattress as well. Support is mainly determined by the density of the foam layers, and the mattress you choose should have one that is particularly dense. This can provide stability, support the body sufficiently, and promote the correct alignment of the spine during sleeping, so you don't suffer back pain or worse. Luckily, bamboo mattresses have a light, spongy texture that often helps aid the support provided. Some of them may also provide extra benefits, like pressure relief features.
Motion Isolation
If you share a bed, then you'll want to look into purchasing one with good motion isolation. Essentially, this is a characteristic that dictates how much the entire mattress will move in response to pressure or movement on one of its sides. If the mattress you choose doesn't fare well in this department, you or those you share a bed with may wake up whenever another person moves too much or gets in or out of bed. How well a mattress successfully isolates motion depends a lot on its construction. You'll need layers that are designed to eliminate this factor, so be sure to read the details on each one in the mattress you're considering.
Edge Support
This isn't necessarily the most important feature, but it's one to look out for. Some mattresses experience sinking in the corners, giving in too much when weight is placed onto its edges. This can cause problems for heavier individuals or those who have conditions that make the process of standing up more difficult. Ideally, it should provide a uniform amount of support all-around.
Breathability and Ventilation
Bamboo mattresses are already naturally breathable, but if you tend to sleep hot, you'll still want a mattress that doesn't just rely on the fibers but adds to the ventilation they provide. Some mattresses may make use of cooling gel, or they may simply have more advanced airflow technology to ensure that temperature control and regulation is perfect. This will help to keep you cool during those warmer nights, but still, ensure warmth on colder ones.
Health and Safety
These ones are typically made to be hypoallergenic and safe for use, but you should still exercise caution when picking one out, as with any product. A trustworthy mattress brand should have some variety of certification for its manufacturing process, so you know that it is free from harmful chemicals and doesn't release an overload of toxic emissions. The most common certification you'll come across is the CertiPUR-US certification, which guarantees that no flame retardants, toxic chemicals, or heavy metals have been used in the process of production of the mattress in question. This ensures low emissions and no bad smells.
You may also come across the Oeko-Tex Standard 100 certification, which checks all items used in the manufacturing process and ensures that it does not contain any banned or dangerous chemicals and substances. Other certifications that you may want to take note of are the Forest Stewardship Council Chain of Custody certification, which guarantees environmentally friendly production, and the Organic Crop Improvement Association certification, which can guarantee whether the product used is organic.
Warranty
Warranty isn't the perfect indicator of quality, but it does a reliable of a job at that. A high-quality mattress that is designed to last for years, if not decades, is likely to have a much longer warranty than a cheaply made product that the manufacturer does not think will survive more than twelve months. The best models often come with warranties of anywhere between 10 and 25 years. Make sure to read the warranty details and regulations before buying your new mattress. Ideally, you'll want to aim for one that comes with at least a 10-year warranty.
Types of Mattresses
These mattresses aren't made entirely from bamboo, which is a common misconception. It's a little misleading, but what you need to know is that each one contains insertions of bamboo fiber that provide all the benefits you need. Still, due to the small variations, you will have to decide which type is the best for you. Here's a breakdown of each kind.
Memory Foam with Bamboo Fibers
A vast majority of bamboo mattresses are made from memory foam, with bamboo fibers included. Usually, this consists of one dense base foam layer as a supporting hold, an upper memory foam layer that contours to the body for added comfort and support, and a fiber layer – or bamboo elements incorporated into the fabric or make of the others layers. Some memory foam mattresses may also contain a layer of gel foam for added cooling.
Memory Foam with Bamboo Charcoal
Bamboo charcoal is made from pieces of the plant that are harvested no sooner than five years after the plant is grown. The pieces are then placed into an oven and cooked at the extremely high temperatures of anywhere between 800 and 1200 °C (1472 and 2192 °F). In bamboo mattresses, this charcoal is typically used in a single thin layer near the top of the mattress. Some varieties use the charcoal powder in order to repel possible allergens and contaminants. Typically, this will be in the top layer of the mattress. It's said that charcoal greatly improves the quality of sleep, reduces the residue of pollutants, absorbs toxins in the air to improve environmental quality, and keeps bacteria and dust mites at bay.
They also supposedly boost blood circulation, aid in temperature control, wick away moisture, prevent odor, and even help the metabolism. Bamboo charcoal is very expensive to create, and therefore this variety tends to be more expensive. However, there are some slightly cheaper variations that use bamboo charcoal in the cover only, providing similar but less powerful effects.
Encased Coil
Coil and innerspring mattresses are highly uncommon when it comes to bamboo mattresses. Those that do exist mainly involve bamboo fibers being used in construction. Meanwhile, coils are present within it and are carefully encased in either fabric or foam in order to aid spinal alignment, support, and comfort. These are fantastic for the health of the back, head, spinal cord, neck, shoulders, and extremities. Keep in mind that all spring and coil-based mattresses are only as comfortable as the number and material of coils used. Be sure to read up on what kinds are used in the mattress you'd like to purchase before committing to it.
Latex
Once again, latex is highly uncommon in bamboo mattresses. However, it is a material that provides a balance between the extremes of memory foam and innerspring mattresses, ensuring decent amounts of bounce, a good amount of both comfort and support, and superior breathability. When mixed in with bamboo elements, it can pack quite a convincing punch. Still, be sure to properly investigate materials, layers, and overall features of a latex bamboo mattress before purchasing.
Bamboo Cover Only
This variety is typically the most affordable, as it is often an ordinary mattress with a top cover that contains bamboo fibers or bamboo charcoal. This means that the bamboo isn't used in any other part of the mattress and only resides on the cover. The biggest benefit to this is being able to easily flip it over and use it on both sides while still enjoying the bamboo effect, but most mattresses cannot be flipped this way regardless. As such, this is a great budget option, but not optimal in the long run.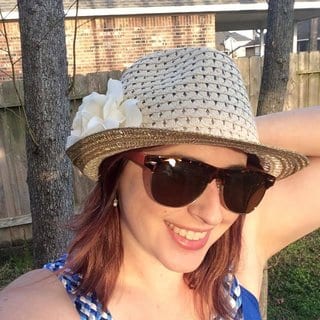 Head of Content at Sleepedia
ABOUT
Lauren is Sleepedia's Head of Content and is a certified sleep therapist who loves her sleep. Lauren helps people to get back to those deep, dream-filled nights they once had by helping to identify problems with their routine and sleep setup. Whether it's a mattress or pillow, Lauren researches the best products in the industry to provide you with an in-depth review of everything you need to know to encourage your buying decision.