Let's Talk Bio: Is Memory Foam Bio-Friendly?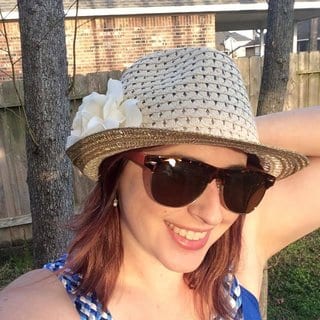 written by sleep expert Lauren Hall
Are memory foam bio-friendly? If you are interested to hear our opinion read on and see. When it comes to getting a good night's sleep, an important thing to look for is a comfortable mattress. With so many types and brands, buying a mattress can be overwhelming.
Purchasing one is an investment as mattresses aren't cheap, so it's in your best interest to make an informative decision by knowing which mattress is right for you.
A popular option on the market right now is memory foam. Memory foam mattresses are known to be soft and comfortable.
They are made out of an elastic foam material that molds to your body shape as you sleep on it, providing extra support. In this article, we will discuss the benefits of memory foam and whether or not they are eco-friendly.
Is Memory Foam Good For You?
Is Memory Foam Bio-Friendly? Every person has a different set of needs and thus needs a different type of mattress. Some people find memory foam mattresses to be uncomfortable while other people swear by it, saying it improves their quality of sleep.
When looking for a good mattress, it's important to research and compare all the options, from spring mattresses to natural memory foam. If you're considering getting a memory foam mattress, here are some health benefits you might gain from it.
Some people think that firm mattresses, such as spring-bed mattresses, provide ample support that helps you sleep better.
While that might be the case for some, the firmness of the springs actually places a lot of pressure onto your body which can be problematic if you are prone to waking up with aches.
Because memory foam contorts according to your body weight pressure and heat, it reliefs a lot of tension from your pressure points, making it less likely to cause aches.
Better Back and Spine Alignment
Our backs and spine have a natural curvature to them when in a neutral position that is often straightened out when sleeping on firmer mattresses.
Because memory foam molds itself to your body shape, it keeps this natural curve and provides better support and reduce muscle and lower back pain.
Accommodates Different Positions
Do you tend to sleep on your back or prefer to sleep on your side? A person's sleeping position is often an important consideration to account for when buying a mattress, as it dictates what type of pillow or mattress they should buy to support their heads and spine.
With memory foam, the mattress changes and molds itself to accommodate any sleeping position, which can be particularly useful if you're a restless sleeper and change positions often in your sleep.
No matter how you sleep, memory foam reliefs pressure on the body and evenly distributes your weight.
Moving in your sleep can cause your mattress to rock if you're sleeping on a firm mattress, like a spring mattress. This can be a problem if you share a bed with someone, as your movement will ripple and might cause them to wake up.
The elastic nature of memory foam, however, makes these mattresses great shock absorbers, isolating the movement to a certain area. You can roll around and even get out of bed without the other person noticing a thing.
Memory foam mattresses are easy maintenance. Not only are they lighter compared to bulky spring mattresses, they only need to be rotated a few times per year and lightly vacuumed. You also don't need to worry about springs wearing out or look for any dents in the bed.
Are Memory Foam Mattresses Eco-Friendly?
Memory foam started out by being developed by NASA in the 1960s for use in aircraft cushions. Once that was accomplished, the concept entered the public domain and branched out for applications in mattresses and pillows.
An important thing to note is that not all memory foam mattresses are made equal.
Originally known as "viscoelastic polyurethane foam," memory foam is a traditionally chemical product. As such, they may have some harmful side-effects that can affect your health as you sleep.
The ingredients and manufacturing process of each mattress can differ between different lines and brands, but one main cause of concern is the production of VOCs (volatile organic compounds) or "off-gassing."
This refers to break down of chemicals that disperse into the air and when inhaled can be somewhat dangerous. The side effects, especially for those allergic or sensitive to chemicals, include skin irritation and respiratory problems.
Described much like a "new car smell," a lot of research is divided on whether or not VOCs are harmful. Some say that the amount is too small to have adverse health effects, while others say that the small amount eventually builds up over time.
Despite the lack of consensus, some companies have developed "green memory foam" alternatives.
Not only are these mattresses less toxic and safe to sleep on, they also minimize environmental impact by using natural ingredients such as soy and castor beans and employing cleaner and less wasteful manufacturing and packaging processes.
That being said, there is no strict regulation on green mattresses, meaning that a company can call their products "green" without being much better than traditional memory foam mattresses.
Conclusion – Memory Foam Bio-Friendly?
To answer the question "Are memory foam mattresses eco-friendly?" is tricky, because it depends on the manufacturer. Traditional memory foam mattresses use chemical materials that are potentially harmful to your body.
While some companies have come up with "greener" alternatives, it is hard to determine whether or not their products are actually better or stick to greener practices.
Do your research and scrutinize the companies you are considering buying from. To help you get started, here's a list of 2019's Best Memory Foam Mattresses, that offers a range of affordable options for various needs, rating them on things like thickness, density, and ventilation.
Hopefully, that will help send you in the right direction and before you know it, you'll have a brand-new mattress and a good night's sleep!
Related Post: Best Memory Foam Mattress [Review]