Best Wedge Pillow [Review] in 2021
Last Updated on October 26, 2021
written by sleep expert Lauren Hall
See full list of products
Find the products quick - here are the review winners
Do you suffer from GERD, acid reflux, poor circulation, or simply just snoring and looking for a pillow that can provide you with the relief you need and improve your quality of sleep overall?
Well, I'm here to help!
Let me introduce you to the wonders of a wedge pillow. While common treatments can give you some relief the wedge pillow works by elevating the head slightly so that gravity can prevent the acid from getting into the esophagus in the first place.
The pillows work for back and side sleepers and have an angle between 30-45 degrees. They usually last a couple of years and have been shown to be effective as a treatment. But finding a good quality wedge pillow for the price can be quite a challenge.
But no need to worry I have good news!
To make things easier for you I have spent hours hunting down the very best wedge pillows on the market today. I have looked at more wedge pillows than I can count, factoring in all the crucial details for ultimate relief and comfort until I've picked my top 5.
Here's a tip: You can even use these wedge pillows during pregnancy and breastfeeding, it will keep your baby in place or provide you with comfort by relieving pressure on your lower back and supporting your bump.
But enough of me rambling, my top 3 picks are the best wedge pillows EVER!
We've spent the time researching so you don't have to:
The Best Wedge Pillows On The Market
Brentwood Home Zuma Therapeutic Wedge Pillow
best wedge pillow for snoring
Coming out on top has to be Brentwood Home Wedge Pillow as it provides a healthier, more comfortable night's sleep. It is brilliant for watching TV on the floor, reading in bed as well as helping with respiratory problems, and helping with shoulder, head and neck pain at night.
The Brentwood Home Zuma Foam Wedge Pillow is also available in three different height options to meet the user's needs in terms of height and angle, they offer such an affordable price point and value for the product.
This wedge pillow provides a healthy and more comfortable night's sleep, the supportive base is made with therapeutic base foam and since there's 3 different height options it is almost perfect for everyone.
Now:
Their gradual, comfortable slope helps ease respiratory problems such as acid reflux, snoring, allergies, problems breathing, poor circulation, hiatal hernia, and even back, head and neck problems where breathing is impaired.
But here's the best bit: The design can also help with digestion by posturing the torso correctly to produces a positive anti-reflux position. It can even be used to elevate your legs.
The foam is CertiPUR foam which is made without many of the toxic additives used in memory foam which create the gassing off so you don't have to worry about "airing it out" before use.
This super-soft knit cover is also removable and machine washable cover for easy care. The benefits of the Brentwood Home Zuma are like no other wedge pillow I've looked into, it even comes with a budget-friendly price point too!
Comfortable, gradual slope to help ease respiratory problems
It helps with back and neck pain too
3 different heights and sizes for individual needs
Offers 30 day sleep trial
Latest Deal: Brentwood Home Zuma Therapeutic Wedge Pillow
Relax Home Life 7.5 Inch Wedge Pillow
best wedge pillow for acid reflux
This is another excellent bamboo memory foam wedge pillow thats brilliant for helping with acid refluxes, migraines, poor circulation, and respiratory problems while you sleep. This company listens to their feedback to continue to improve their design as time goes on.
This award-winning design has comfort and sleeps positions in mind. The triangle-shaped wedge consists of the best 1.5-inch memory foam that molds and aligns any sleeping style, while the firm base foam helps to provide the support you need and keep your torso elevated. 
Relax Home also uses a bamboo viscose cover which sleeps cool. It comes with a breathable case that is soft and luxurious and will keep your body cooler throughout the night. Plus, since it is made out of natural bamboo, it is hypoallergenic and dust mite resistant. 
This adds a new level of comfort to your sleep!
You deserve to wake up every morning feeling healthy and refreshed from a good night's rest. Whether you're bed-bound with respiratory disease, recovering from surgery, have trouble with snoring, then you absolutely need this pillow. 
For the icing on top of the cake, this brand offers a lifetime warranty and exclusive comfort for everyone. 
Helps with acid reflux as well as any respiratory problem
Bamboo cover which sleeps coolly
1.5-inch memory foam for spinal alignment
Offers lifetime warranty
Latest Deal: Relax Home Life 7.5 Inch Wedge Pillow
Lunix LX5 Orthopedic Wedge Pillow Set
best wedge pillow for back pain
While other wedge pillows are either too firm or uncomfortable and make you slide while you sleep, making it impossible to fall asleep comfortably in a pain-free position, the Lunix bed wedge pillow set is made with 45D memory foam to adapt to your body. 
This memory foam not only quickly adapts to your body's shape and height but the unique velcro strap on the head pillow stops you from sliding down the pillow, so you can sleep for hours with ultimate comfort. 
This Lunix pillow will help you recover quickly after shoulder, hip, or rotator surgery, get rid of lower back pain, muscle spasms, and much more. It also works wonders for snoring and reducing acid refluxes. It is one of the best orthopedic wedge pillows out there! 
Whether you want to sleep comfortably, be able to read, or watch TV comfortably in bed you will definitely feel the magic of the natural upright spinal alignment on your tight neck, lower back, and even hips. 
Talk about quality!
Lunix even tested their premium recliner wedge pillows on 500 post-surgery volunteers to improve their pillows to ensure they have the best product possible. Plus their thinned head pillow relieves head and neck pressure and the higher knee rest allows for full-body relaxation. 
But I'm not even finished, this pillow comes with a breathable, organic bamboo machine washable cover that is gentle on your skin and feels as smooth as silk. They even include 2 vacuum bags to make storing even easier.
Does it get better than this? Lunix is pretty unbeatable! 
Tested on 500 post-surgery volunteers
45D memory foam for conforming and comfort
Prevents slipping
Ultimate comfort, pressure-relieving and reducing acid reflux. 
Latest deal: Lunix LX5 Orthopedic Wedge Pillow Set
Boppy Pregnancy Wedge Pillow
best pregnancy wedge pillow
Also known as Mommy's best friend, this is an ideal way to alleviate the stretch on your skin and the stress on your back from your baby belly when you're trying to get comfortable.
You can use it to pinpoint your body needs pre and post-birth; this pregnancy wedge pillow will support you right where you need it and when you need it. It is brilliant on its own or with a prenatal pillow for customized support you need to get comfortable. 
Wedge pillows aren't just brilliant for acid reflux. They have serious benefits to relieve pain while pregnant too!
The wedge shape slides under your belly to provide support between your legs to alleviate pressure and can be used when sitting up to support your lower back; it's super versatile!
It even has a removable and machine washable cover and is small enough to travel with you anywhere. This compact design allows you to not only sleep comfortably at home, but on the go too; it even provides lower back support while nursing, sitting on the sofa, or office chair.
But wait, here's the best bit:
The Boppy pregnancy pillow is firm and foamy, so it will gently lift and support pressure points in your bump, back, and knees. Thi pregnancy wedge pillow transitions seamlessly from pre to postpartum support. 
This is brilliant for both pre and post-birth to help you get comfortable when nothing seems to help. 
Prevents heat retention
Ideal for later in pregnancy
Doesn't take up as much space as a full-sized pillow
The size is great for travelling
Latest deal: Boppy Pregnancy Wedge
InteVision Orthopedic Foam Wedge Pillow
Looking for a wedge pillow to relieve leg and knee pain? Just got out of surgery and need to keep your legs elevated? Well, let me introduce you to Intevision Orthopedic FoamWedge Pillow.
It will help to elevate your legs while providing comfort while you sleep, it has a similar design to a simple foam wedge but this one has a 1-inch memory foam layer for added comfort. 
Now this wedge pillow is firm but has less of an incline with a flat top so you can put your own pillow to determine just how soft or how comfortable you want to be. This shape also helps prevent you from slipping down while sleeping.
But that's not all: 
This wedge pillow has a unique profile to allow your legs to elevate a higher position to achieve a 'zero gravity' spinal alignment to improve circulation  of  blood flow and keep your ankles and feet above heart level. 
The cover is removable, washable and there's also a 400 thread count Egyptian Cotton cover as well. It's wide enough to put both feet up on and to sleep comfortably.
There's enough foam support that it feels cushioned without feeling soft and this helps it to be more supportive. It's not expensive either, despite being orthopedic, it is a steal for the price point. 
Solid and stable for raising your feed
It's ideal for elevating the thighs and feet and wide enough for both
No gassing-off from memory foam
Promotes a 'zero gravity' spinal alignment
Needs to expand for a few hours
Latest Deal: InteVision Ortho Wedge Pillow
InteVision Foam Wedge Pillow
best wedge pillow for side sleepers
This InteVision Foam Wedge Pillow is designed with utmost comfort for those who need to sleep in an upright position due to pain acid reflux, breathing problems, poor circulation, COPD, snoring, back or neck problems.
The Intevisioon Foam Wedge Pillow is made with high-quality pillows and has a 2-inch memory foam layer on top, with a highly resilient base foam to keep your head and back supported while you rest. Plus, the thickness-adjustable memory foam headrest provides added support.
The wedge system allows the wedge pillow to have the desired cushion while providing support to elevate your upper body or legs; it can even be used as a trunk stabilizer for side sleepers.
But wait, let me tell you something:
You can pair this pillow with the Ortho Bed Wedge Pillow (which I have reviewed above) after surgery to keep both your upper body and legs elevated for ultimate support. This pillow was designed for comfort and longevity.
InteVision also offers a 30-day return policy to top it all off, so if you don't love it, you can return it!
Helps with acid reflux as well as neck and shoulder problems
Keeps your back and neck supported
2-inch memory foam layer on top for conforming 
Long-lasting 
Latest deal: InteVision Foam Wedge Pillow
Best Wedge Pillow Buyers Guide:
If you're sick of acid reflux, neck pain, your partner waking you up with their snoring, poor circulation or any irritation provoking your quality of sleep then getting yourself a wedge pillow may be the answer to all your prayers.
Wedge pillows serve a wide range of purposes, some just simply elevate your upper body or legs to help with acid reflux while others are brilliant for recovery from surgery or even to provide support while you're pregnant and post-birth.
You may not think that getting yourself a wedge pillow will make much difference, but it does a lot more than you may think. It allows a gradual slope for your body to gently lean on to gradually lift your upper body up for comfort.
It is much more beneficial than just stacking up the pillows and hoping for the best as these pillows are specifically designed to relieve certain pressure points and help with respiratory issues.
Let's break down everything you need to know! 
What is a Wedge Pillow?
To start things off let's break down what exactly is a wedge pillow? Well, wedge pillows are orthopedic pillows that can help sleepers with ailments. The most common use of a wedge pillow is to help with snoring, acid reflux, sleep apnea and obstructive sleep apnea. 
It helps elevate the upper body, which especially helps those who suffer from acid reflux heart burn as it helps keep the stomach from rising up the esophagus so the user can sleep with ease. 
The triangular shape keeps sleepers at an incline throughout the night, they can be used to either keep your upper body elevated or elevate your legs to help with recovery from surgery or improve circulation. Wedge pillows often range in sizes from 7-12 inches high. 
They also come in a range of shapes, some specific for your back, head and neck support while sitting up in bed, and others that can help to elevate your legs while you sleep.
Back and side sleepers have made the best use out of wedge pillows as it helps to relieve pressure points in your back, neck, and shoulders. Wedge pillows also help elevate and support your belly and legs while pregnant too. 
In terms of material, edge pillows are often constructed with foam and sometimes with a few inches of memory foam to conform to your body's shape and size and provide you with ultimate support and comfort while sleeping upright. 
How To Use A Wedge Pillow:
Knowing how to use a wedge pillow is super important to reap all the benefits. I'm going to run through the best ways to use a wedge pillow for both improved sleep and making sitting up in bed much more comfortable. 
So let's go through all the different ways of how to use the wedge pillow.
Upright Position:
If you love reading a good book before bed or desperately looking for a spot where you can read comfortably for hours, or even make some notes or write a journal, then using a wedge pillow is a brilliant way to do that. 
Placing the wide end of the wedge pillow flat on the mattress with the flat side resting on the headboard. By your pillow being in this position, you can recline in an upright position without putting too much pressure on your neck or upper back. 
However, while this is brilliant, it is only suggested that you sit in bed when you intend to sleep as this can cause muscle aches and pains, but in some cases, this can't be avoided.  
When looking for a pillow for reading in bed or sitting up in bed, you should look for a wedge pillow with an incline between 43 and 45 degrees. 
The best wedge pillows for sitting up in bed have a higher incline between 43 and 45 degrees.
Sleeping With An Elevated Back:
Snoring and sleep apnea are often worse when resting on your back; this is because the ring of muscles and soft tissue in the back of your throat become soft and collapse during sleep.
So when you exhale, a loud vibrating noise can occur as the air passes through this tissue; for those with sleep apnea it can put pressure on the trachea and cause breathing to start and stop. 
By placing a wedge pillow underneath your upper body with the thinnest part of the incline resting near the middle of your back, will help open airways and make breathing much easier. 
It will make sure the tongue falls forward instead of backward to prevent obstruction and improve the quality of sleep. If you suffer from allergies, then a wedge pillow can also help sinuses drain more easily. 
If you experience acid reflux or GERD, then the stomach acid can flow back up into the esophagus when lying down; this can be quite painful and cause a burning sensation (also known as heartburn), making it difficult to sleep. 
But how to use a wedge pillow for acid reflux?
With a slight slope from the wedge pillow, this can help ensure the stomach acid flows down and does not enter the throat and cause discomfort. I would recommend an incline of around 35-45 degrees and roughly 8-10 inches in height. 
Elevated Side Sleeping:
If you're pregnant or prefer to sleep on your side in general, then a wedge pillow can also provide relief from sleep apnea and acid reflux, and if you're pregnant, it can also make sleeping on your side far more comfortable as your belly is supported. 
A wedge pillow will also ensure that your spine remains neutral when sleeping; this prevents tension buildup in your back muscles. If you're pregnant, you can use two pillows, one for your head and one to lift your belly slightly for ultimate comfort. 
Memory foam pillows with a medium-firm feel are ideal for this as they will also cradle the shoulders, which help to relieve pressure points. For side sleepers, a wedge pillow with roughly 35-45 degrees incline is ideal as you can choose where it is comfiest to place your head. 
However, you should try to keep your head, shoulders, and neck aligned as this will help reduce tension and add comfort when sleeping.
Want to know more? Don't worry I've broken down all the ways of how to use a wedge pillow to get the most benefits for all kinds of sleep related conditions in a full article here. You'll be shocked by how many people can benefit from a wedge pillow.  
Benefits of using wedge pillows:
As we all know, wedge pillows help to keep us elevated while we sleep to reduce acid reflux, snoring, respiratory problems, relieve back, head and neck pain, and much more. But besides the obvious, there are some key benefits of getting yourself a wedge pillow. 
A wedge pillow will give you that extra comfort and relief while you rest and the elevated support you need that a regular pillow won't provide. Here are all the key benefits:
Improved breathing:
The wedge pillow's gradual slope helps to open airways and allow your body to get more oxygen while you rest; this helps reduce snoring, sleep apnea, and helps with acid reflux. 
Back sleepers out of all positions are more likely to suffer from airway obstruction because if your upper body is not elevated, your tongue will likely fall back into the soft palate and obstruct your airways. 
Those who suffer from seasonal allergies such as hayfever or seasonal asthma may benefit from wedge pillows as it helps to drain sinuses and reduce inflammation in your airways. Those that suffer from acid reflux will also benefit from the upright position as the acid in your stomach is less likely to rise up the esophagus. 
Relieving back and neck pain:
Wedge pillows made from memory foam are brilliant for relieving neck and back pain thanks to their conforming capabilities. They contour your body's shapes and curves and align the spine with relieving pressure points, and providing you with the support you need while sleeping elevated. 
You can even use a wedge pillow under your legs for added pressure relief and support.
If you suffer from chronic back pain, you should look for a long enough pillow to support your torso without leaving a gap. Choosing the wrong pillow for chronic back pain may actually make the back pain worse. 
If you suffer from back or neck pain, I would recommend getting a wedge pillow made with memory foam such as Lunix Wedge Pillow Set, as it will ease your back and neck pain while keeping elevated. 
It helps relieve acid reflux, indigestion, and GERD 
One of the main benefits is the relief you get from digestion problems and acid reflux. By keeping your body in an elevated position, it prevents most indigestion problems from making its way back up the esophagus and causing discomfort and disrupting sleep. 
Medication may help ease the discomfort but improving your sleeping position by sleeping in an elevated position on a wedge pillow can work wonders. It works with gravity to keep your stomach acid down and allow you to sleep uninterrupted. 
Pregnancy Support:
As you come further along in your pregnancy, you may suffer from lower back pain due to your belly growing; while you're pregnant, you should sleep on your side as it keeps your spine, hips, and pelvis neutral to relieve pain. 
While a pillow with a high loft can help with posture, it isn't enough to alleviate acid reflux or heartburn. Wedge pillows can be used under your head or to support your belly while you sleep by lifting it gently and easing back pain.
It works wonders for supporting your stomach and relieving back pain. 
Post-Surgery support:
After surgery, you may find a wedge pillow extremely beneficial for elevating either your upper body or legs. This is because it helps improve circulation and speed up recovery. 
If you have just had knee surgery or any lower body surgery and you need to keep your legs above heart level to relieve swelling and help recover your joints and muscles then a wedge pillow will be your best friend through recovery. 
The elevation is brilliant for preventing swelling and relieving pressure points in your body. 
Who Should Use A Bed Wedge Pillow?
There are so many benefits of using a wedge pillow including those who suffer from poor circulation, chronic pain, sleep apnea, back, head and neck pain. 
Those who suffer with poor circulation:
Sleepers who suffer from poor circulation will majorly benefit from putting a wedge pillow under their feet and legs. This is because it lifts your legs above heart level and promotes blood flow to the heart.
This helps keep the blood from collecting in the lower legs and releives pressure in the veins. It can also help prevent benefits and reduce swelling and it promotes healthy blood circulation. 
Sleepers with Back, Neck, or Shoulder Pain:
A wedge pillow will help promote spinal aligment and releive pressure points accross your body. This helps to releive pain and pressure within your back, neck and shoulders.
Memory foam is probably the best material for those with chornic pain as it conforms to your body's shapes and cruves to help releive pressure. Those who suffer from lower back pain may benefit from a low incline pillow which can be placed under your knees. 
Snorers:
Snoring is often caused by congestion within your airways and obstructive sleep apnea, those sleeping on their back are more likely to suffer from snoring as their tongue will fall back and block the airways. 
Wedge pillows help to keep your body elevated and help to drain sinuses while relive pressure. It also helps to keep your airway open, a higher loft is great for those who tend to snore. 
Pregnant women:
Wedge pillows prevent pregnent women from rolling onto their backs while they sleep, it also helps to lift the belly while they sleep to releive lower back pain and reduce the strain pregnancy puts on your back. 
Pregnant women can either put it underneath their belly, under their head or under their legs. 
Side sleepers:
Side sleepers may beenfit from a wedge pillow as it can releive pressure on your neck, shoulders and back. A contoured wedge pillow helps to keep your spine aligned while preventing pressure build up. 
Side sleepers may also benefit from pillows that are made with conforming memory foam as it allows them to sink into the pillow and releive sharp presure points or shoulder pain. 
Back sleepers:
Back sleepers also benefit from wedge pillows as it supports their upper body and promote spinal alignment. A lower incline is better for back sleepers too. 
Those Who Like to Sit Up in Bed
If you like to sit up in bed while watching tv or reading a book then getting yourself a wedge pillow may allow you to stay in place more easily, it also provides you with the support you ned while watching televsion in bed. 
What to Consider When Purchasing a Wedge Pillow:
Now we've gone through the benefits of sleepers using wedge pillows; there are still some important factors to consider when choosing a wedge pillow. Wedge Pillows come in different sizes, shapes, and inclines and help accommodate certain needs.
Make sure to consult your doctor before buying a wedge pillow for recommendations and what you should be specifically looking for in a pillow. Once you know which wedge pillow is right for you, here are some things to help narrow down your options:
Size: 
You will usually find that wedge pillows range in sizes from 20 to 24 inches in length and width; they tend to differ in height as the incline determines this. The size and shape of the pillow help keep sleepers elevated throughout the night.
You should keep the size of your mattress in mind when buying a wedge pillow, as they do tend to be much bigger than your standard pillow. If you have a twin or full mattress, I would recommend opting for a smaller wedge pillow.
For queen and king-size mattresses, you can go for the size that suits your preference best; you can select from the larger, medium, or smaller sizes.
Incline:
The average height of wedge pillows ranges between 6-12 inches and has an angle of 30-45 degrees. A lower incline is preferred by those who use it under their legs, whereas sleepers prefer a mid-level incline with heart burn or sleep apnea as it keeps your body upright in a comfortable position.
But what is the best height for a wedge pillow?
Those looking to use their pillow to sleep up in bed would benefit from a higher incline. If you're pregnant, I would recommend a low to medium incline if you're using it under your stomach and a medium incline if you're using it under your head.
For those that suffer with acid reflux or GERD then a lower incline is best, many of us confuse a higher incline with being better for this kind of condition but this really isn't the case, if anything a higher incline can make it worse. So I reccomend going for a 6-8 inch incline. 
Shape:
Now wedge pillows are commonly true to their name and come in a triangle shape with a gradual incline, from top to bottom. However, there are different types of wedge pillows which differ in size, construction, and shape.
Some wedge pillows have a contoured surface to target certain pain relief areas, such as the neck and shoulders, whereas others are completely flat on each side. Some even come with an extra mini pillow to support the gap between your neck and the pillow.
Pressure Relief:
Wedge pillows are not only designed to keep your body elevated and reduce acid reflux, but they also work to relieve pressure in certain parts of the body, the best material for pressure relief has to be memory foam as it conforms to your body for unique pressure relief.
Where you place the wedge pillow also has a huge impact on the pressure relief; placing the wedge pillow under your knees can ease pressure on your lower back. Placing the pillow underneath your upper body can relieve pressure on your neck upper back.
It is important to consider where you would place your wedge pillow to determine which wedge pillow is best for you when buying one.
Firmness Level:
Wedge pillows are usually designed with a solid block of foam, so. Usually, they have a medium-firm-to-firm feel. This is beneficial for pressure relief as one that is too soft won't provide you with the support you need throughout the night.
It also helps to keep you elevated and prevent them from slipping throughout the night. A medium-firm wedge pillow may be more comfortable for side sleepers, while back sleepers may benefit from a firmer surface.
Material quality:
The quality of the material is often a key indicator of the life span of the pillow. If you're planning on using this pillow on a nightly basis, I would recommend spending that little extra to ensure you're getting high-quality materials. 
Low-quality materials will likely degrade or sag after a couple of months of daily use. I would also reccomend looking for one that comes with a removable cover, this makes machine washing much easier and makes the pillow last much longer
Price:
Along with quality, you should also consider your budget too. You should spend between $50 and $100 on a high-quality pillow. Remember, price doesn't always determine quality, but it is a strong indication that your pillow is made with durable materials built to last you a long time.
Warranties, Returns, and Sleep Trial:
Now I know that not all pillows will fit your needs, and that's fine; we're all different after all. What may work for you may not work for your partner. This is why warranty, returns, and sleep trials are so important when ordering a pillow online. 
Many companies of wedge pillows allow a sleep trial, which means you can test out your pillow for 30-90 nights, and if it doesn't suit you, you can return it with no questions asked. If the company doesn't offer a warranty, they'll often offer a lifetime value or satisfaction guarantee. 
Steer clear of brands that won't offer a refund if the product is defective, don't offer any returns or warranties as it is a key indication that they will scam you for your money, and your pillow won't last very long. 
Frequently Asked Questions: 
Here are the top FAQs for wedge pillows:
Can I use a regular pillow in place of a wedge pillow?
I wouldn't recommend using a regular pillow in place of a wedge pillow since a wedge pillow will keep your head, neck, and shoulders at an incline better than a regular pillow would.
Regular pillows have a flat, rectangular shape, you can stack them to give a higher loft and to elevate the head, neck, and shoulders, but regular pillows will most likely slip and lose their elevation throughout the night.
Wedge pillows are much more beneficial for those who suffer from acid reflux, sleep apnea, head, shoulder, and neck pain. It effectively elevates your upper body while keeping you in a comfortable position and preventing you from slipping.
Alternatively, you can make your own wedge pillow using your own foam, you can even get it cut at the store so it's super easy to use, and then you've made your own DIY wedge pillow at home! 
How much should I spend on a wedge pillow? 
The price of a wedge pillow will very much depend on the materials used, the construction, and the brand, but usually, I would recommend spending between $50 and $100. 
The top end of quality will utilize memory foam or high-density polyfoam or memory foam to increase durability. In contrast, budget-friendly wedge pillows will use lower-density polyfoam, so they may not last as long. 
Are wedge pillows adjustable?
Yes, you can find adjustable options on the market; they often have a foldable design or come with multiple components to increase or decrease the incline. This also allows sleepers to stack parts of the pillow together. 
It is less common than standard wedge pillows, but there are some great options out there to choose from.
Where can I buy wedge pillows?
There is now a wide range of places you can buy wedge pillows, both online and in-store. My top pick for the top wedge pillows is to buy online, directly from manufacturers or Amazon, because they tend to be cheaper than buying in-store.
However, when buying online, I recommend looking for sleep trails, warranties, and the companies return policies to ensure you can easily return the product if it doesn't suit you.
Conclusion
The best way to determine which the best wedge pillow is t for you is to work out what you're using it for, your sleeping position, and consulting your doctor.  
For back sleepers suffering from sleep apnea, snoring, or acid reflux, the best wedge pillow may be one that has a higher loft and will align your spine and keep you elevated comfortably. This will use gravity to keep stomach acid down and prevent your tongue from falling back. 
For those that suffer from neck and back pain, the best wedge pillows will be ones that have supportive foam and conform to your body; this will help ease pressure points and relieve pain within your neck, back, and shoulders. 
Those that are pregnant may benefit from a pregnancy wedge pillow to lift your belly and a wedge pillow to lift your upper body to relieve lower back pain and align your spine. 
In general purchasing, a wedge pillow will make a world of difference in the quality of sleep. Choose any of the ones I have selected today, and I can guarantee you will notice the difference even after one night. 
Happy sleeping!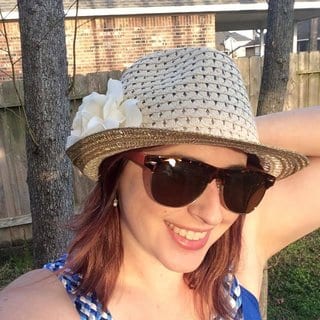 Head of Content at Sleepedia
ABOUT
Lauren is Sleepedia's Head of Content and is a certified sleep therapist who loves her sleep. Lauren helps people to get back to those deep, dream-filled nights they once had by helping to identify problems with their routine and sleep setup. Whether it's a mattress or pillow, Lauren researches the best products in the industry to provide you with an in-depth review of everything you need to know to encourage your buying decision.