Best Anti Snore Pillows [Review] in 2021
Last Updated on November 27, 2020
written by sleep expert Lauren Hall
See full list of products
Find the products quick - here are the review winners
Snoring isn't the worst problem in the world, but it certainly isn't fun to deal with, either. Whether you are waking yourself up with your own guffaws or rousing family members who sleep near you, snoring can be a pretty big problem. Luckily, there are plenty of sleep aids designed to help reduce or even completely stop snoring from happening. In fact, some of the best aids are anti snoring pillows designed to prevent your airways from blocking and reduce sleep apnea. Here are five of the best anti snore pillows on the market!
We've spent the time researching so you don't have to:
Our Selection Of The Best Anti Snore Pillows
InteVision Foam Wedge Bed Pillow
The InteVision Wedge Bed Pillow is a large wedge pillow designed to reduce snoring as well as help with other breathing-related difficulties like allergies, nasal congestion, and sleep apnea. This is made possible because the pillow is designed on an incline to open up the airways and improve circulation, and it is also said to be able to relieve neck and back pain. The pillow is fashioned from two separate layers, with the top layer being 1.5" thick memory foam, and the bottom layer being a base foam layer designed to add better comfort and support.
Read more
Some customers find the pillow to be too firm and hard to sleep on. Since the purpose of this pillow is to properly align the body and open up airways, this remains a problem for a variety of diffeent wedge pillows.
Some may also find the pillow to be rather slippery, especially when using the pillow cover that it comes with. Switching it out for another cover may work, but note that it is very difficult to find pillow covers in the market that will fit this specific pillow.
Reduces acid reflux and sleep apnea
Incline relieves neck and pack pain

Great for side and back sleepers
Provides extra trunk support
Wedge Pillow cover needed as can be slippery

Latest Deal: InteVision Foam Wedge Bed Pillow
Sleep Innovations Memory Foam Contour Pillow
This memory foam pillow is designed to provide comfort and relieve pain. It is shaped in a way that prevents back snorers from rumbling away at night. It ensures that your neck, jaw, and face are positioned in a way that stops any snoring. Apart from preventing some degree of snoring, this memory foam pillow is built to be extremely comfortable and is known for being able to reduce neck pain.
Read more
In terms of firmness, the Sleep Innovations Memory Foam Contour Pillow has a foam density of 3 lbs per cubic foot, meaning it is relatively firm and will not cause your head to sink too deeply into the foam.  If you prefer thin pillows, then you may not enjoy this pillow and might find it uncomfortable.  Some customers claim that the product has changed and become lower quality, with some even claiming that the manufacturer is no longer a United States manufacturer at all, so be wary of where you purchase the pillow from!
Shaped to position neck, jaw and face in a way that prevent snoring.

Memory foam reduces neck pain and provides support.

Great for all sleeping positions except stomach sleepers
Latest Deal: Sleep Innovations Memory Foam Contour Pillow
Therapeutica Sleeping Pillow
The Therapeutica Wedge Sleeping Pillow is not a traditional pillow in any sense, and it doesn't look much like any ordinary pillow. That is because it is designed to perfectly align the spine and airways to allow for better sleep, clearing breathing and congestion issues, and to prevent snoring.  The pillow's design prevents a sleeper's head from tilting backward or forwards, thus being anti snore by keeping their airways wide open. The pillow is meant to provide a unique kind of support to back and side sleepers that aims to relieve pain and alleviate stress on the body while relaxing your muscles.
Read more
This pillow has quite a number of unique design elements. First, there is the wedge extension at the base of the pillow that provides upper back support. Then there is the cervical contour that fits the curve of one's neck, followed by the center cavity that cradles the head's curves. There is also contoured headrests that maintain the head and neck to be at the same level, while raised side sections take account of the shoulder height of side sleepers. Finally, there are side cavities that provide comfortable and flexible cushions for jaw comfort.
On the negative side, the company's customer service representatives are known to be less than helpful and may not offer great solutions to any problems you have with this product. The product has a five-year warranty and comes in different sizes, and in order to determine which size is the best for you, you will need to do some measuring work.
Aligns spine and airways to improving breathing, snoring and congestion issues.
Design prevents head from tilting forward or backwards
Bacteria and allergen resistant
Great for all sleeping positions except side sleepers

Latest Deal: Therapeutica Sleeping Pillow
SleepJoy ViscoFresh Advanced Contour Memory Foam Pillow
This memory foam pillow is designed to provide neck and head support in order to allow for easier breathing, this will result in less snoring.  The pillow is made from open-cell memory foam that is relatively dense. The rest of the pillow is made from 100% polyester nano-tex comfort fabric which breathes as you sleep, allowing for air circulation, temperature regulation, and moisture prevention. The thermal regulation and air flow are helped by ventilating air channels as well, which are said to provide 5 times as much circulation as a typical pillow.
Read more
The pillow is also fitted with an inner cover that protects the product so that it lasts for a long time. The zipped cover is also machine washable. The pillow is best for reducing snoring due to the neck cradles on the side of the pillow. It can also work reasonably well for back sleepers as it provides neck and back pain relief through its neck bolster sides.
The sleek profile and contoured sides provide neck elevation and keep the head propped up, relieving muscle tension thanks to the proper alignment.
In addition, the pillow is enhanced with plant-based ingredients and has a green tea essence infused into the memory foam to prevent strong foam odors and provide extra relaxation.
Relieves neck, shoulder, head and arm pain/numbness

Reduces wheezing, sneezing, coughing and snoring.

Provides 5x more circulation than a typical pillow

Helps those who move around a lot in their sleep to maintain one position.

Designed for all sleeping positions except stomach sleepers

Latest deal: SleepJoy ViscoFresh Advanced Contour Memory Foam Pillow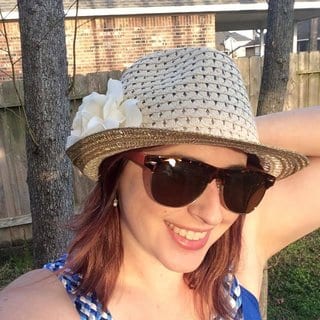 Head of Content at Sleepedia
ABOUT
Lauren is Sleepedia's Head of Content and is a certified sleep therapist who loves her sleep. Lauren helps people to get back to those deep, dream-filled nights they once had by helping to identify problems with their routine and sleep setup. Whether it's a mattress or pillow, Lauren researches the best products in the industry to provide you with an in-depth review of everything you need to know to encourage your buying decision.