Best Earplugs For Sleeping [Review] in 2021
Last Updated on November 27, 2020
written by sleep expert Lauren Hall
See full list of products
Find the products quick - here are the review winners
Finding the best earplugs for sleeping, whether it's to drown out your partner's snoring or because you live in a noisy place, often means compromise. Most doctors will tell you that the popular, cheap foam versions that squish into the ear canal do great at muffling sound but can cause problems and are rather unsanitary. Finding plugs that fit various sized ear canals are important and you'll want something that fits into the ear and doesn't feel like it's pushing against the pillow. Not all earplugs are designed for total sound blocking and you can also look at those with filters built in which help lower the overall volume of sound while still allowing you to hear what's going on. Ideal if you don't want to risk missing that alarm clock or if you feel it's a safety issue not to be able to hear your surroundings but you just want the noise quieter.
We've spent the time researching so you don't have to:
Our Selection Of The Best Earplugs for Sleeping
EP2 by Cirrus Healthcare Second Generation EarPlanes Earplugs Ear Protection from Flight Air and Noise Sound
While these aren't the cheapest they're a very simple silicone construction they're recommended by Dr. Breus (aka the sleep Doctor) and are designed by the House Ear Institute. While they're intended specifically for use in airplanes they work well for blocking out any noise and have filter valves inside to help regulate pressure while still blocking out noise. These are made of super soft silicone and are reusable twice per pair and there are 5 pairs in a pack. There's also a version which is reusable up to ten times.
Regulate pressure for those with sinus problems
No "full" feeling from foam
4 soft barrier rings that prevent sounds penetration

Not suitable for those with small ear canals

Latest Deal: EarPlanes EP2 Ultra-Reusable Earplugs
DUBS Noise Cancelling Music Ear Plugs: Acoustic Filters High Fidelity Hearing Protection
 Available in four different colors these are reusable earplugs that use impressive technology similar to active noise cancellation that reduces noise volume but still allows some frequencies of sound through. They're small and minimal with a foam and silicone construction which fits flush into the ear so that even if you're a side sleeper you won't feel them digging into your head. They also come with a carry case and in are reusable so you won't have to keep buying new ones. Despite having much more advanced technology than foam earplugs they don't cost much more.
Read more
Sound filter
Flush design
Carry case
Reduces external noise significantly but doesn't eliminate it for safety reasons
Flush design works well for side sleepers

Not suited for light sleepers who need silence

Latest Deal: DUBS Noise Cancelling Music Ear Plugs
Moldex Rockets Reusable UnCorded Earplugs - 2 Pair
These have a simple design that most people will recognize. They come in a bright color with bright ends so you can see them to remove or to put back in when it's semi-dark. There's also a handy matching carry case and they're super cheap. These have an NRR27 rating and are designed with an air bubble in the tip to help block sound waves. They're washable which is great for sanitation reasons and have three soft silicone flanges to block sound from entering.
Read more
Three flanges/air bubble design
Two Pairs
Washable Silicone
Soft, flexible and easy to clean
Tip air bubble blocks soundwaves

Not suited for side sleepers

Latest Deal: Moldex Rockets Reusable UnCorded Earplugs
PQ Reusable Silicone with Soft Foam Earplugs
With a selection of goodies in the carry case, you're getting 6 pairs of foam plugs and a second pair of softer silicone without flanges if you have narrower canals as well as a connecting cord on top of the PQ plugs. These have a similar design to the Moldex rockets but are softer and don't have the hard air bubble core. The connecting cord is useful as it means they won't get lost in the bed and they're calculated to have a noise suppression level of between 75-100% for total quiet. The case is waterproof and they're clear which makes them hardly noticeable if you want to wear them for other purposes too. The design is made of silicone which is soft and washable for sanitation and comfort.
Read more
3 different types of an earplug
Washable Silicone
Waterproof Carry Case
Choice of different designs for best comfort
Great for smaller ear canals

Some quiet sound not blocked

Latest Deal: PQ Reusable Silicone Earplugs
Eargasm High Fidelity Earplugs
These have a design that is similar to the Moldex but without the long hardcore so they sit flush to the ear which is better for sleeping. These have attenuation filters built in like the Dubz so they reduce noise without blocking everything. The clear silicone is discreet and has a pull tab to make them easy to get out. The Silicone in these is hypoallergenic and nontoxic and they can be washed carefully (without wetting the filters) for sanitation. There's an aluminum case to protect them which fits easily onto a keychain that is great for travel. The interior of the case is coated with an anti-stick material to stop the plugs getting ripped or damaged.
Read more
Silicone Flanges
Metal Case
Sound Filters
Pull tabs for removal
3-flange design, ensuring comfort and noise reduction
Reduce volume while maintaining clarity for safety

Noise Reduction Rating (NNR) of 12

Suitable for side sleepers

Latest Deal: Eargasm High Fidelity Earplugs
Conclusion
Depending on what you want from your earplugs those with filters in may either be ideal or totally unsuited. Getting something that fits comfortably can be tough so a set like the PQ which has several different shapes and designs is ideal if you're not sure what you want exactly. The best earplugs for sleeping are the Moldex if you want sound blocked out entirely but if you want reduction while still having fidelity the Eargasms are definitely the best and lowest profile.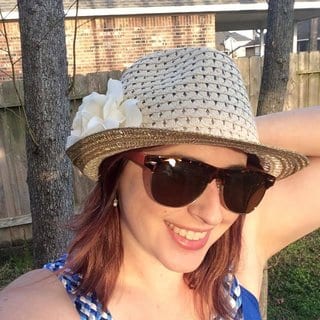 Head of Content at Sleepedia
ABOUT
Lauren is Sleepedia's Head of Content and is a certified sleep therapist who loves her sleep. Lauren helps people to get back to those deep, dream-filled nights they once had by helping to identify problems with their routine and sleep setup. Whether it's a mattress or pillow, Lauren researches the best products in the industry to provide you with an in-depth review of everything you need to know to encourage your buying decision.