Best Pillows For Sleeping [Review] in 2021
Last Updated on November 27, 2020
written by sleep expert Lauren Hall
See full list of products
Find the products quick - here are the review winners
The pillow has become an everyday necessity; a staple feature of modern living. Considering the crucial role that healthy rest habits play in our lives, it seems odd that the pillow is sometimes treated as an afterthought. Indeed, it seems that it is not the quantity of pillows that often get overlooked, but the quality. Often, we hold a vague idea of the type of characteristics that we might prefer in a pillow. However, many of us do not a fully informed opinion of which pillow might help us, personally, to consistently achieve ideal rest. This comprehensive guide was built to broaden your horizons, supplying you with an informed array of some of the premiere pillow options are available today. Helping to functionally inform while refining your taste in pillows!
We've spent the time researching so you don't have to:
Our Top Choices of Best Pillows for Sleeping
Acanva Natural Tencel Memory Foam Contour Pillow
This is a fine example of a lower-level iteration of a Memory Foam Contour Pillow. Compared with the standard synthetic pillow, the chiropractic benefits of this pillow keeps the sleeper's head at a healthy level through the night; this prevents pain by ensuring that there is enough space between the head and the shoulder. The Tencel fabric cover is made from a special fiber that comes from eucalyptus trees. The pillow manages its temperature well, with fantastic cooling ability.
Read more
Also, it features an impressively engineered heat-release, which helps to create an even, smooth, and effective sleeping environment. An embossed design of argyll creates a fashionable exterior, and the pillow is subtly decorative as well as functional. The pillow and its cover are both hypoallergenic and antibacterial. Apparently, there are warranties potentially available upon request, but nothing that is outwardly offered by Acanva. If you have used memory foam before or believe that it is right for you, this price could still justify purchasing the pillow without an available warranty.
Tech specs:
23.6 x 15.75 x 3.94 (lower side)/4.72(higher side) inches
2.4 pounds
Manufactured by Acanva
Prevents pain by ensuring space between head and shoulder
Made from a eucalyptus tree fiber

Hypoallergenic and antibacterial
Warranty only available on request

Latest Deal: Acanva Natural Tencel Memory Foam Contour Pillow
Coop Home Goods, Original Adjustable Loft Pillow
Coop Home Goods is one of the world's best providers of high-quality pillows, and this shredded memory foam pillow is no exception! The pillow is fully adjustable and filled with shredded memory foam, the amount of which can be controlled by easily adding or removing whatever amount of the material that you please. Shredded memory foam is a preferred filling by many, as holds the support and integrity of memory foam, but also provides the plushness and shape-shifting style of a down pillow. This means that this pillow by Coop Home Goods has been designed to benefit the health of your head and neck, and also breathes far better than your standard memory foam pillow.
Read more
The cover of the pillow is a soothing blend of bamboo-derived viscose rayon and polyester and will help to regulate your temperature through the night, keeping you cool and comfortable. This combination of fabrics and materials allows for excellent airflow and ventilation, even on the hottest of evenings.
Coop Home Goods offers a five-year warranty on this particular pillow, which is manufactured completely in the United States of America. This pillow has a removable case, and despite its high quality and complex engineering, is extremely low maintenance and easy to adjust as use. Most of all, it is designed for your comfort and excels at being an amazing pillow for a sweet sleeping experience. Excellent for side-sleepers and those who sleep on their backs, too.
Tech specs:
18 x 12 x 3 inches
3.9 pounds
Manufactured by Coop Home Goods
Well suited to side and back sleepers

Breathable with good support for head and neck

Fully adjustable made with shredded memory foam

Comes with removable pillow case

May not be suitable for sleepers who tend to sweat at night
Latest Deal: Coop Home Goods, Original Adjustable Loft Pillow
Beans72 Organic Aromatherapy Buckwheat Pillow - King Size
Beans72 has gained a reputation for being somewhat of a luxury buckwheat pillow. Citing themselves as the "Rolls-Royce" of buckwheat pillows, they consider the quality of their buckwheat pillows to be unparalleled amongst North American manufacturers. Their values and products are hugely influenced by the tradition of high-quality buckwheat pillows in Japan, which is where their original fabricator's craft was learned and perfected. This particular king-size buckwheat pillow is remarkably hefty, filled with locally grown & harvested, completely natural, organic, and extensively cleaned buckwheat hulls, and weighs in at about 12 pounds.
Read more
This particular model is complete with a zipper so that you can adjust the number of hulls so that the pillow fits your exact needs, and the pillow also comes with one measured cup of dried lavender flowers. These lavender flowers can be added to the pillow to give a pleasing and relaxing aromatic experience or be used separately for a purpose of your choice.
One of the best qualities of buckwheat pillows is that they will conform to the shape of your head and neck without losing their structure, or collapsing like a foam pillow. They are also famous for staying very cool on warm evenings. The cotton is unbleached, smooth, durable, and extremely comfortable. On beans72 website, you can read the details of their offered warranty; considering that they are an independent manufacturer, their 30-day return policy comes off as extremely reasonable.
Tech specs:
36 x 20 x 3.5 inches
12 pounds
Manufactured by Beans72
Made from buckwheat which keeps its shape and structure while staying cool
Zipper supplied to adjust number of hulls in the pillow
Supplied with dried lavender for a relaxing experience

Latest Deal: Beans72 Organic Aromatherapy Buckwheat Pillow – King Size

Panda Life Shredded Memory Foam Pillow-King
Another shredded memory foam pillow, this offering by Panda Life is renowned for its incredible comfort! This fresh new memory foam pillow has been produced with a rayon material that is sourced from ecologically responsible and renewable bamboo. This Panda Life offering promises to be superior to its competitors, and will surely facilitate and provide an extremely comfortable sleeping experience. The benefits of sleeping on a shredded memory foam pillow are many! Shredded memory foam is wonderfully adjustable and customizable, acclimating itself to your contours, supporting your head and neck, as well as your shoulders, and giving your many tired muscles permission to relax.
Read more
Practically, this allows for a productive, restful, and rejuvenating evenings of sleep. Though the bamboo-based fabric is imported, Panda Life pillows are proudly assembled within the United States of America. The cover, also derived from bamboo, is fabulously soft and is often compared highly-regarded fabrics such as cashmere and silk. Panda Life's pillow covers are machine washable, and the pillow is generally quite low-maintenance.
Because the pillow is effective in being highly absorbent, it creates a cooling effect for your skin through the night. This pillow is comfortable, hypoallergenic, absorbent, durable, and temperature regulating! Panda Life also offers a reasonable, if not entirely impressive three-year limited warranty.
Tech specs:
17 x 8.5 x 14.5 inches
5 pounds
Manufactured by Panda Life
Memory foam made from rayon, responsibly sourced from renewable bamboo
Supports head, neck shoulders and contours to the body
Hypoallergenic and durable

Bamboo-based fabric is imported

Latest Deal: Panda Life Shredded Memory Foam Pillow-King

Natura World 412EG4 Ultimate Latex Pillow - King
The Ultimate Latex Pillow by Natura World is a responsible and comfortable choice when adding to your boudoir. Head, neck, shoulder and back tension and pains will be eased and avoided with the solid and springy support of this latex pillow. Despite the softness and high comfort level, there is a fine integrity to the dense Talalay latex core, and it will retain its shape far longer than a standard pillow, with many latex pillows being known to hold their shape for over a decade. This pillow is quite firm, but not so much that it will prevent your head and shoulders from properly aligning; actually, the Ultimate Latex Pillow by Natura World is highly recommended for any side or back sleeper who suffer from head, neck, shoulder, and back pain.
Read more
The Talalay core is also ideal for optimized ventilation in the evenings. Like most pillows of the latex variety, this natural foam latex pillow is fully hypoallergenic and antibacterial. Natura World completes many of their products with a widely-appreciated and cozy "NaturaWool" lining, which is engineered to immaculately regulate temperature and brush away any evening moisture, keeping your pillow conveniently dry and cool during the night.
On top of all of this, literally, is a brilliantly soft, removable, quilted, and low-maintenance terry cotton cover. Unfortunately, Natura World does not offer their own warranties, but they often deal with reputable distributors who do.
Tech specs:
29 x 16 x 7 inches
6 pounds
Manufactured by Natura World
Solid yet springy support to ease upper body pains
Recommended for side or back sleepers with head, neck, shoulder and back pain
Latex core optimized for ventilation

Hypoallergenic and antibacterial
Manufacturer's warranty not offered

Latest Deal: Natura World 412EG4 Ultimate Latex Pillow – King

Cuddledown 700 Goose Medium Pillow
Cuddledown's signature Down Pillow is a fine example of what a high-grade, top-quality, luxury down pillow should be striving toward being. Complete with hypoallergenic 700 fill power, large cluster European White Goose Down is delightfully plush. With a comfortable and breathable thread count of 450 and one hundred percent cotton sateen, a revitalizing circulation of air cycles through the pillow, creating a cool pillow from this wonderfully organic ventilation system.
Read more
Cuddledown imports fine materials and produces their products in the United States of America. This particular model is also available in four sizes and with the option of four different levels of firmness and is appreciated by those who sleep on their sides, stomachs, and backs alike. Generally, it is a pillow that could be described as "puffy," but with enough integrity that your head and neck will stay properly aligned and supported. This down pillow is known for immense comfort because it is both soft and adjustable.
They are machine washable and extremely durable, promising to hold their original form for years of use and through multiple washing cycles. Cuddledown also offers an incredible lifetime warranty program, stating: "If you're not pleased, we'll exchange your product or give you a full refund, whichever you prefer!" And, as with all down pillows, don't forget to fluff!
Tech specs:
20 x 20 x 2.5 inches
1.6 pounds
Manufactured by Cuddledown
Made with 700 fill hypoallergenic White Goose Down

450 thread count combines with 100% cotton sateen creating a well-designed ventilation system

Suited to side, stomach and back sleepers

Latest deal: Cuddledown 700 Goose Medium Pillow
Pandora de Balthazar Boudoir Travel Airplane Pillow
Noticeably firm, but still adaptable and receptive to your body, this incredibly classy euro-king luxury pillow offers an exquisite balance amount of softness and strength. The Hungarian Goose Feather Down Pillow by Pandora de Balthazar boasts 540 fill power, and is perfect for the proper elevation of your body; known to perform wonders for the alignment of the head and neck. The filling is 70% Hungarian goose feather and 30% Hungarian goose down, complete with 100% Egyptian cotton. The pillow is able to maintain its quality while enduring machine washes and is generally quite easy to care for.
Read more
Though a true work of craftsmanship, this pillow does lose a few points in its rating, as Pandora de Balthazar is so self-assured with the quality of production that she offers a very stiff lack of refund or warranty. Still, this highly stylized marriage of fine European style textile and a major emphasis on quality rest. This top quality, large cluster, Hungarian goose down pillow is a remarkably durable choice that provides long-lasting support.
There are also another four pillows in this line if this exact model does not suit your utmost preference; for this kind of money, it is worth finding the perfect fit. A fine selection for those unafraid to spend mightily on a luxurious purchase.
Tech specs:
31 x 40 x 8 inches
45 pounds
Manufactured by Pandora de Balthazar
Made from Hungarian Goose Feather Down with 540 fill power
Aligns head and neck correctly

Easy to maintain and durable
Latest deal: Pandora de Balthazar Boudoir Travel Airplane Pillow
Pacific Coast Feather Company 25986 SuperLoft Luxury White Goose Down Pillow
Pacific Coast is well known for being a consistently high-end producer of a range of great pillows, all available at a great value. This particular pillow is their take on the White Goose Down. As well as using pure, 100% cotton, the thread count is 680, and the pillow is stuffed with 700 fill power hyperclean White Goose Down. This luxury pillow is loved for the fact that it is extremely fluffy, soft, and supportive, leading to an experience that some have labeled as "divinely comfortable."
Read more
Despite the high-end nature of the pillow, it is very durable and strong and has no problem handling manual or machine washing. This eliminates the common luxury pillow expense of professional cleaning. The materials used by Pacific Coast are of the highest quality and are mostly imported from international markets. Still, the production occurs fully in the United States of America. In a nutshell, this all white goose down pillow has the ability to make one sleep comfortably and luxuriously, resting upon a delightful, high thread count cotton, top-of-the-line luxury pillow. The limited warranty involves a sensible 30-day return policy, though you must choose to register for this warranty.
Tech specs:
20 x 36 inches
1.5 pounds
Manufactured by Pacific Coast
Made from 100%, 680 thread count cotton with 700 fill White Goose Down
Strong, durable, machine washable

Easy to maintain and durable
Need to register for warranty

Latest deal: SuperLoft Luxury White Goose Down Pillow
MALOUF Z Gel Infused Talalay Latex Pillow
This is a gel-infused Talalay latex pillow, complete with a removable rayon cover made from bamboo. Latex pillows are a luxurious and restorative option, renowned for offering a resilient, durable, responsive, and altogether comfortable sleep surface. Because Latex has an elastic nature, the pillow does not sag, but is very cooperative in conforming to the shape and weight of the body; this offers an orthopedically approved option for your sleeping experience.
Read more
This pillow's lack of creation of sweat creates an ideal environment for your sleeping accessory to maintain optimum hygiene. Latex as a substance also does not allow the growth of bacteria, mold, or any other unfortunate organisms; hypo-allergenic comes completely naturally for this product.
This particular pillow also uses highly engineered zoned technology; this design and functional feature aids in helping to cradle the head and neck, and also improves airflow,
The gel infusion helps with capturing body heat, managing and distributing it effectively to maintain a preferred sleeping temperature.
The combination of Talalay latex and gels provide an exceptionally breathable pillow, which, in turn, allows the sleeper a warm pillow in the cold of winter, and a chilled pillow in the heat of the summer.
Malouf is a first-class option and a leader in the world of high-quality pillows. Malouf offers reasonable warranties on all of their products.
Repels bacteria, hypoallergenic
Zone technology supports head and improves airflow
Gel and latex layers promote breathability
Not suitable for those with latex allergies

Latest deal: MALOUF Z Gel Infused Talalay Latex Pillow
ViscoSoft Arctic Ergo Gel Memory Foam Pillow
ViscoSoft's Arctic Gel pillow is filled with their widely beloved wave-flow cooling gel. This gel has been intentionally created to be reactive to the body, of the person using the pillow. This makes for wonderful breathability and champion airflow. This durable pillow does everything that a pillow can do to keep your spine in proper alignment, no matter if you choose to sleep on your side, back or both. The Arctic Gel Pillow is considered by most to be a medium-soft density, and it specializes at responding to the specific shape of your head, neck, and shoulders.
Read more
This reduces any pains you may have experienced from prior pillows and provides exceptional comfort and support. The design allows the pillow to be impressively responsive, conforming quietly to your every movement- be it big or minuscule.
Included with this memory foam pillow is a washable and removable cover, made from the patented COOLMAX® fabric. This cover is designed to prevent moisture and is completely hypoallergenic.
The pillow itself is made from memory foam, which has been revolutionizing the quality of the way that people sleep for decades.
The memory foam is a premier material for forming around the curvature of your head and neck and providing amazing and necessary support to each individual it encounters.
This combination of materials and technology have led to the creation of a great pillow, being offered at an incredible price. ViscoSoft is a leading American pillow-brand and is completely dedicated to offering premium products that make its customers lives measurably better.
Any purchaser of a ViscoSoft pillow is allowed to return their pillow for a complete refund within the first 30 days post-purchase.
Also, ViscoSoft pillows carry a three-year warranty for any manufacturing defects which occur or are discovered.
Wave-flow cooling gel reacts to user allowing breathability
Comes with hypoallergenic cover
Refund available within 30 days after purchase
Not suitable for those who don't like memory foam

Latest deal: ViscoSoft Arctic Ergo Gel Memory Foam Pillow 
Snuggle-Pedic Ultra Bamboo Shredded Memory Foam Pillow
This offering Snuggle-Pedic conforms to your neck and head for proper orthopedic support, the fluffy, yet a resilient mixed combination of foam used in our Snuggle-Pedic pillows will adjust perfectly to the shape of side sleepers. Side sleepers should be using this pillow because it is extra thick, which helps to fill the space between the mattress and your neck, and gives the specific support required for resting in this position. For side sleepers, thinner pillows require you to readjust and fold them up so that you can get enough thickness to keep your neck straight. Down pillows are comfortable and conforming, but they require lots of fluffing, and they do not hold their shape throughout the night.
Read more
Shredded memory foam solves this problem through its ability to conform, but can make too heavy of a pillow for some sleepers. With this pillow, Snuggle-pedic uses specially designed memory foam, shredded into very small pieces, which are much softer and fluffier than regular memory foam. This creates a lighter pillow, which is more resilient than your average memory foam pillow. This pillow is guaranteed to never go flat, creates a healthy airflow, is hypoallergenic, and offers a 90-day "No Hassle" Return Policy, as well as a jaw-dropping 20-year warranty.
Extra thick, orthopedic quality adjusts to the shape of side sleepers
Shredded memory foam allows for a softer and fluffier feel
Outstanding 20-year warranty
Not suitable for those who like a heavier pillow

Latest deal: Snuggle-Pedic Ultra Bamboo Shredded Memory Foam Pillow 
Beyond Down Gel Fiber Side Sleeper Pillow
Great head and neck support make this pillow a perfect choice for side sleepers. The ability to mold to the body of this pillow is extremely effective, which, of course, builds a malleable foundation which will mold to the movements and adjustments your body makes, keeping your spine in alignment through your resting period. This pillow masterfully blends the priorities of a supportive structure with comfort, creating a soft, cozy, and healthy resting spot for your head.
Read more
The cost of investing in the purchase of this product is mid-to-low and its effect on your life could potentially be a huge one if you are a side sleeper looking for a modestly priced pillow to improve your ability to sleep soundly.
Because it is specially designed for a side sleeper, its benefits amount to the luxurious aspects of many other pillows; only, this pillow comes at a significantly lower price than your average luxury pillow.
Speaking of luxury, this pillow's softness comes from the fact that it is filled with luxurious micro denier gel fiber, which mimics the sensation of goose down.
Unfortunately, there is no warranty information to be found on SleepBetter.org, but Sleep Better is a reputable institution which likely offers a reasonable one… If you are curious about the availability of a warranty or return policy, consider contacting them!
Excellent head and neck support for side sleepers
Priced lower than other luxurious pillows for side sleepers
Filled with luxurious micro denier gel fiber which mimicks goose down
Latest deal: Beyond Down Gel Fiber Side Sleeper Pillow
Leachco Snoogle Total Body Pillow
Leachco offers the patented, best-selling, and highly reviewed Snoogle; a prime solution for expectant mothers which eases the rigors of pregnancy through full-body comfort and support. This one pillow is designed to the tummy, back, hips, and neck, and is surely more efficient than the arrangement of the gallery of pillows that many pregnant women otherwise depend on for comfort. The Snoogle prevents sciatica and other back pains. If you so choose, it can also tuck between your knees to go further in aiding the alleviation and working to defend you from new backaches. It also regulates its temperature control and cradles your stomach.
Read more
The head pillow, shaped like a horseshoe, can prop up your head to your desired level to aid in breathing. The Snoogle is designed to assist in more aspects of pregnancy comfort than one could have ever expected from a pillow!
Plus, after the baby is born and in the world, The Snoogle is the perfect pillow for supporting the mother and child during nursing. The cover is easily machine-washable.
Pregnancy, though fulfilling, can be a profoundly uncomfortable experience. Companies such as Leachco are doing excellent work in filling the need for customized comfort for the pregnancy experience.
Leachco does not offer a warranty or return policy, but it does its business solely through major retailers, who often do offer a Return Policy or warranties. You can purchase this product on Amazon.com, or at Bed Bed & Beyond, Wal-Mart, "Babies 'R Us," and other major retailers.
Prevents sciatica and other back pain
Regulates temperature and cradles stomach
Great for post-birth nursing
Latest deal: Leachco Snoogle Total Body Pillow
PharMeDoc Full Body Pregnancy Pillow
PharMeDoc has created what they proudly call: "The World's MOST Comfortable Pregnancy / Maternity Pillow" and it is hard to argue with their claim. This is a full body contour pillow, fully adapting to the subtle (and not so subtle) grooves, weight, and movements of the body. This full body pillow is made in the United States of America from 100% cotton. This C-Shaped maternity pillow eliminates stress, relieves and prevents neck Strain, repairs bad sleep patterns & and offers your entire body a thoroughly magnificent opportunity for a comfortable sleep.
Read more
The C shape is most effectively used in a sort of riding position, where the base portion of the "C" is saddled between your legs. Meanwhile, the top portion of the C is used as a support for your head. When properly positioned, your back will adapt as the curve of the C conforms to its shape.
It is truly a full body experience. The Zipper Removal makes maintaining the cleanliness of the pillow simple and efficient. The pillow is specifically engineered to prevent lower back pain, aching shoulders, tossing, turning, sore neck, and sleepless nights.
PharMeDoc also offers a 100% return policy. If this is not the pillow for you, you can return it and have a different maternity pillow sent your way.
C-shape prevents neck strain and contours to the body
Prevents lower back and neck pain
Not suitable for those who don't like C-shape pillows

Latest deal: PharMeDoc Full Body Pregnancy Pillow
Factors to Consider When Purchasing Your Pillow
Thickness
There are few factors as important as the thickness of a pillow. As well as harming your immediate comfort, an improperly sized pillow will also worsen the condition of your neck and spine, causing lingering aches and pains, as well as alignment issues.
Though the following specifications are not necessarily a certain truth for everybody, recent studies have shown them to be generally true.
For instance, for the majority of those who prefer to sleep on their side, the pillow should be roughly as thick as the sleeper's shoulder; typically, this is on the higher end of the medium range of pillow thickness.
From this perspective, when laying on your side, your pillow should bring your head to a placement that is parallel with the mattress- your nose should be no higher than your chest. If you prefer to sleep on your back, your pillow should be thinner, but still in the medium range.
And, finally, if you are a stomach sleeper, your perfect pillow is likely thinner than that of the other types of sleepers.
Yes, when choosing a pillow, thickness is important for its impact on both immediate comfort and more widespread effects.
Though this may be something you have not given much time to consider in the past, decisively choosing a comfortable and healthy density is something to prioritize when purchasing your pillow. So, don't be afraid to test out your pillow before purchasing!
Ventilation and Airflow
If you are the type of person who wakes up in the middle of the night in search of finding the elusive "cool side of the pillow," it is clearly quite important to you that your pillow stays at an even temperature during the night.
For those who suffer from losing sleep due to sensitivity to heat, this is a very real struggle.
Luckily, a few "alternative" solutions have been developed. Many memory foam pillows have built-in ventilation systems which ensure that your pillow does not get warmer as your sleep should be growing deeper.
Recent technologies, including the usage of different types of waxes and gels, have created intentional systems inside of some pillows, which allow for better air circulation and ventilation.
Many of these pillows have the ability to take your body heat into consideration, as well as the temperature of the room, and cycle between liquid and solid phases to regulate between different levels of temperature.
Other pillow fabrics, such as wool, are simpler in their effectiveness. Due to wool's properties as a fabric, a wool pillow naturally maintains healthy airflow to prevent moisture from any perspiration which occurs during sleep.
Wool also has the ability to stay cool during the summer and warm during the winter. Buckwheat is another natural solution, noted for providing natural air circulation that allows for agreeable temperatures when trying to sleep.
If the temperature is something that you are especially sensitive to in your sleep experience, you should absolutely take these airflow-friendly options into consideration– there will be plenty to choose from!
Warranty
As we will explore in this guide, placing an importance on finding your perfect pillow will often result in a high cost.
This is an investment, to be sure, and one that makes sense mostly because the pillow that you choose should be positively impacting your life by benefitting your sleep for several years.
Most major companies will offer a warranty of somewhere between three to five years on pillows.
This is important, as, due to the major technologies and complex engineering systems in some pillows, as well as the ineffectiveness that damage even as minute as a tear can create in more low-maintenance options, the health of a pillow is a fickle thing.
With any damage that occurs, a pillow can immediately lose the qualities that made you choose it in the first place. A good warranty will protect your investment.
When investing in a pillow, a reasonable warranty, and/or return policy is definitely something to look out for. Some pillows of exceedingly high quality are known to remain in a healthy state for nearly a decade, while other varieties have much shorter lifespans.
It is wise to do research in this regard and to keep in mind the duration that the pillow you are purchasing should last.
Top Brands
Though there are always independent entrepreneurs and small businesses creating amazing craft goods, people are often drawn to the reputation and accountability that comes from major brands when purchasing products.
With pillows, this is no different. Although the options seem endless, there are a few very reputable brands known for manufacturing high-quality pillows.
While shopping for your pillow, if you see pillows made by Coop Home Goods, Sleep Better, Malouf, Snuggle-Pedic, DC Labs, Mediflow, Good Life Essentials, Sleep Innovations, or Five Star.
You can rest assured that you are buying from one of the global leading manufacturers and producers of high quality, reputable pillows.
From methods of production to the quality of materials, to where it lands on the scale between natural simplicity and level of engineering technology employed to ensure a good night's rest.
Each of these major pillow industry players has something unique and special that has garnered the status of being exceptional.
Shopping For A Pillow
In this day and age, there are more ways to shop for pillows than ever before. For those who prefer the tactile, in-person approach, there is a range of options within that realm.
There are many department stores with considerable selections when it comes to pillows. Major retailers such as Wal-mart, K-Mart, Target, and other comparable stores will generally carry well-regarded, major name brands.
If you would like to shop at a destination that is a little more focused, there are many chains that specialize in comforts for the home, and even some that specifically hone in on beds and bedding.
A nearby location of a chain such as Bed Bath & Beyond will almost definitely have a fine selection of great pillows.
If you are willing to dig a little deeper, specialized establishments such as Sleep Country, and other mattress franchises and specialists, will carry impressive varieties of pillows.
It is also possible that there is a pillow specialty store near you, which will likely carry an extensive collection of different pillows.
However, in this day and age, you can do highly customized shopping without even leaving the home.
By shopping online, through marketplaces such as Amazon.com or specific websites found through surfing the web, you can read product reviews from other customers, compare prices, research thoroughly, and order any pillow that you feel best suits your needs.
The biggest potential downside to this approach is that you will not actually get to feel the pillow physically before purchasing, but many manufacturers and online retailers offer warranties and return policies, should their product not satisfy you.
Websites, such as John Lewis and The White Company are well known for providing great deals for pillows. Otherwise, websites such as Amazon.com and eBay offer comprehensive user reviews and product information, as well as the possibility of purchase.
The Different Types of Pillows
There are many different materials that are used to fill pillows, all of which give a drastically different sleeping experience. Everybody seems to have at least their own vague preference, but it is also true that many are not completely aware of all of the different options that are available to them.
When it is something as important as your sleep, we feel you should be fully enlightened as to the possibilities that exist for you… Here, we will provide you with a brief overview of some of the most popular styles of a pillow.
Synthetic Pillow: Synthetic pillows are not exactly something to write home about, but they do serve their purpose. Made from man-made materials such as polyester, the Synthetic Pillow is one of the most common forms of a pillow.
It is agreeable to most but generally flattens from its original thickness quicker than other pillows, so it has a shorter span of prime effectiveness than other materials.
They are generally inexpensive, durable, and resilient. They are a low price and low maintenance option, but not exactly ideal for somebody looking for a pillow that bodes exceptionally well for your head and neck.
Down Pillows
The down pillow is a classic, high grade, and beautifully soft pillow.
Although their characteristic softness comes from the feathers that they are made up of, the Down Pillow is considered to be a higher grade of a pillow than a standard feather pillow because the sometimes-annoying feather quills have been removed.
This option is long-lasting, light, and somewhat luxurious, and provides a sweet sleeping experience. The down pillow breathes well, so it maintains its coolness quite well through the night. The Feather Pillow is very similar, except the quills from the feathers have not been removed.
Some of the most luxurious pillows available are down pillows, and there is a wide variety to choose from.
Some of the most luxurious pillows available are down pillows, and there is a wide variety to choose from.
Memory Foam Pillow
Memory Foam is one of the most popular types of materials for mattresses and pillows alike.
Noted for reactive viscosity and density, the Memory Foam Pillow is remarkable at molding its shape based on the pressure and heat in which you are laying on it and then returning back to its original form immediately.
Though extremely comfortable, there are some flaws to this style of pillow. Low-grade Memory Foam Pillows have been known to give off a chemical smell, and memory foam itself is combustible.
Memory foam also traps heat, making it an uncomfortable choice for warmer climates. Shredded Memory Foam is an offshoot that is often lauded as being more breathable and diverse.
Shredded Memory Foam is an offshoot that is often lauded as being more breathable and diverse.
Gel Pillows
A Gel Pillow is a specialty pillow that is unlike your more conventional options.
Gel Pillows are often made from memory foam, as well, but the malleable nature of the gel allows the pillow to naturally mold to your head, neck, and shoulders in an amazing way, which is great for preventing and alleviating aches and pains.
This also helps the pillow maintain a cool temperature.
Buckwheat Pillows
An environmentally friendly option than many of the others, this pillow is made from the hulls from buckwheat that protect its kernels. This pillow is often inexpensive, and always natural, resilient, renewable, malleable.
This option also has the benefit of not having a problem remaining at an even temperature. Though the sound and texture of the buckwheat does take a little bit of getting used to, this style of the pillow has been continuing to rise in popularity in America for some time!
Contour Pillows
There are many unique specialty pillows. Among these is the Contour Pillow. This interesting design does not gel with stomach sleepers but provides many benefits for those who sleep on their sides and back.
Buckwheat, water, memory foam, or other materials can be used to fill Contour Pillows, and each of those will inherently take on some of the qualities of the material it is made from.
The Contour Pillow cradles your neck in a unique and supportive way. It also helps to improve posture, as well as prevents snoring by keeping your head and neck tilted at such an angle that airways remain unobstructed in sleep.
Latex Pillow
The Latex Pillow is a rubber pillow that is slightly malleable, quite cool, and awesomely long-lasting. Latex pillows are firmer than memory foam, and so they are less likely to form to your head and neck by 'sinking,' so the height of the pillow is basically fixed.
They have great ventilation and heat dissipation qualities and are known for staying cool. As long as you buy the right size (proportionate to your own body), the Latex Pillow is sure to satisfy.
More On Memory Foam Pillows
Truly, Memory Foam seems to be, in many circles, the most popular type of pillow. Memory Foam is famous for molding to the shape of your body with ease, and immediately returning to its original shape and form.
They are the perfect comforting accompaniment to any bed set-up. Memory foam is a unique material which was actually discovered by NASA.
With the help of memory foam pillows, every small bone in your head and neck will be properly aligned when you are in bed, no matter which position you sleep in.
Based on your weight and body temperature, memory foam forms itself smoothly to each unique feature of your head and neck and is always changing as you move and switch positions.
Memory foam breathes and monitors its own temperature, staying cool while providing unparalleled support.
After becoming accustomed to the customized brilliance of the memory foam pillow, many claims that it feels impossible to turn back to something less personal. Shredded Memory Foam is also a popular movement, as it is less of a "block" or "slab" and more easily adjustable.
These pillows are not for everyone, (nothing is), but those who embrace the Memory Foam Pillow embrace it fully; becoming enamored with its functionality… They can also be quite expensive, but give it a try.
If it seems to be the pillow for you, many would agree that you will not regret making the transition to memory foam.
Best Pillow Q&A
When should you buy a new pillow?
You should consider purchasing a new pillow when your pillow has gone flat, or when its original best features have begun to fade away.
You can more easily recognize when it is time for a new pillow when you find yourself having trouble sleeping, readjusting your pillow, and tossing and turning through the night.
If you find yourself suffering from any of these symptoms, it is a likely time to begin the process of searching for a new pillow.
How does a new pillow help you sleep better?
Not only does buying a new pillow maintain all of its original strengths and features, which, with a quality pillow, can take up to or over a decade to fade away, but it is also an opportunity to treat yourself to something you have never before experienced.
With enough research into what is available in your price range, as well as conscious self-awareness of your preferences and sleeping habits, you can discover a pillow that is completely ideal for all of your sleeping needs.
How long will the "new pillow" odor be present?
The length of time in which that infamous "new pillow" odor persists is completely dependent on the pillow. Some pillows never suffer from such a plight, whereas others take up to a month to completely fade away.
Latex and Memory Foam pillows, especially, may take a while until that strange smell begins to fully fade away.
If you remove the pillow from its plastic packaging and let it air out for hours, maybe even days, it will surely improve more quickly; prop it up and/or flip it over to maximize airflow.
There are also linen sprays and other temporary solutions which can assist you through this phase of pillow ownership.
What's the ideal pillow thickness?
The ideal pillow thickness is dependent on how you choose to sleep. This was touched upon at the beginning of the guide, but allow us to refresh your memory:
Though the following specifications are not necessarily a certain truth for everybody, recent studies have shown them to be generally true. For instance, for the majority of those who prefer to sleep on their side, the pillow should be roughly as thick as the sleeper's shoulder; typically, this is on the higher end of the medium range of pillow thickness.
From this perspective, when laying on your side, your pillow should bring your head to a placement that is parallel with the mattress- your nose should be no higher than your chest. If you prefer to sleep on your back, your pillow should be thinner, but still in the medium range. And, finally, if you are a stomach sleeper, your perfect pillow is likely thinner than that of the other types of sleepers."
And, finally, if you are a stomach sleeper, your perfect pillow is likely thinner than that of the other types of sleepers.
How long will my pillow last?
If you have a basic synthetic pillow, it will generally uphold its integrity for less than one year.
If you have a higher quality pillow, it will often hold its original features for up to three years, unless otherwise specified. It is not uncommon for some pillow to be designed to last five years or longer, and some
It is not uncommon for some pillow to be designed to last five years or longer, and some specialty or luxury pillows claim to uphold their firmness and structure for up to 10 years.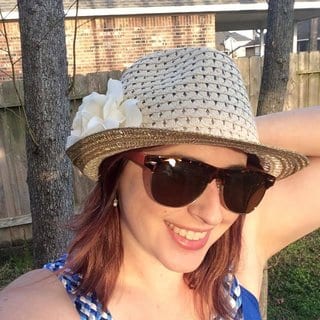 Head of Content at Sleepedia
ABOUT
Lauren is Sleepedia's Head of Content and is a certified sleep therapist who loves her sleep. Lauren helps people to get back to those deep, dream-filled nights they once had by helping to identify problems with their routine and sleep setup. Whether it's a mattress or pillow, Lauren researches the best products in the industry to provide you with an in-depth review of everything you need to know to encourage your buying decision.