Best Slippers [Review] in 2021
Last Updated on December 15, 2020
written by sleep expert Lauren Hall
See full list of products
Find the products quick - here are the review winners
As slippers are often seen as respite from shoes worn during the day, it's easy to underestimate the importance of a supportive slipper that meets the needs of your feet even at the end of the day. Slippers should be comfortable and they should provide an environment to heal. A bad slipper can cause real damage. Your feet will feel sore and pain will be persistent. Therefore, it's important to choose a pair of slippers that support and protect your feet while providing that familiar 'at home' feeling. We've done our research to bring you some of the best rated slippers online.
We've spent the time researching so you don't have to:
Sleepedia's Pick of The Best Slippers
Lands' End Men's Suede Leather Moccasin Slippers
Lands' End brings you slippers for men that rock a cool navy-blue color with an old school vibe. This design comes in a range of colors such as dark mahogany and English tan. The slippers are made with suede for a comfortable, luxurious finish and rubber, anti-skid soles ensure adequate grip with the floor, ensuring a safe and supportive shoe. The faux fur lining provides further comfort and ensures the slippers are easy to slip on and off. These slippers make a great gift for loved ones and are a great choice from this selection.
Faux fur super comfortable
Shoe can be a little more lose
Latest deal: Lands' End Men's Suede Leather Slippers
MERRIMAC Men's Cozy Cotton Knit Moccasin Slippers
MERRIMAC has a collection of stylish slippers for men that will stay in style and in pristine condition for a long time. The unique design is complimented by the grey design, with other colors available such as navy blue and black. Cotton provides premium comfort levels while a rubber sole ensures traction with the floor. The slipper is flexible and easy to wear at the same time. The EVA footbed inside guarantees impact absorption on every step for a more comfortable experience. The elasticated neckline of the shoe ensures it doesn't slip off too easily while retaining the classic features of a slipper. With multiple sizes available in a range of colors, this design is a stylish, comfortable choice that will last. 
EVA footbed for impact absorption
Adjustable band on neckline
Could be softer in the start
Latest Deal: Merrimac Men's Cozy Cotton Slippers
HomeIdeas Women's Faux Fur Lined Suede House Slippers
HomeIdeas
brings you a great deal on women's slippers that look elegant and cute. The slipper has a cool design that is super pretty, and the grey color also looks stunning. You get other color options as well like dark grey, brown, space black and wine. The sole of the slipper is suede which is known for comfort and it is backed up by a thick faux fur lining that makes things extra plush and soft. The slipper is made with rubber which is a strong material and whole sizes are available is US standards. You get a layer of memory foam and high elastic sponge that conforms to the shape of your foot, providing better feel and grip. The sole is also equipped with anti-slip capabilities that help your feet stay firm in place as you walk. Overall, this a great design hard to resist.
The toe area could have more room
Latest Deal: HomeIdeas Women's Faux Fur Lined House Slippers
ofoot Women's Indoor Slippers
Ofoot
brings a great slipper for women that looks super clean and comfortable. It gives a very homely vibe and the aesthetics are there. The slippers come in multiple color options like grey, purple, dark pink, light grey, black, beige, charcoal and rose to name a few. The slippers are made with 100% cotton which means they are super comfortable and plush. The cotton knit fabric also allows for better breathability which keeps the sweat away. In the sole, you get arch support and memory foam that conforms to your feet for better support and comfort. They come machine wash ready and you will absolutely love how cute they are. This one is a steal.
Super soft and comfortable
Arch support and memory foam
Could have better arch support
Latest deal: ofoot Women's Indoor Slippers
NineCiFun Women's Slip on Fuzzy Slippers
NineCiFun
brings a great deal on slippers for women that look super cute and pretty. The elegant light pink color steals your heart but if it isn't your style, you can always pick from colors like brown, coffee, light blue, light grey, purple and red. The slippers are knitted and have a rubber sole. Rubber is a tough resistant material, so the slipper has great build quality. The whole entire inside of the slipper is lined with soft fur that comes out from the top. This provides a super soft and plush experience as you wear them. Another great feature is the inclusion of memory foam that makes the sole super easy to conform to the shape of your feet and provide extra support and comfort. These slippers are machine washable and can make for a great gift for her. Overall, this is an amazing deal.
Comfortable and well-made
Latest deal: 
NineCiFun Women's Slip on Fuzzy Slippers
HomeIdeas Men's Classic Memory Foam House Slippers
HomeIdeas
is well-known for making quality slippers and they are back at it again, this time offering a memory foam slipper that looks stunning. The color options you will find here are grey light brown and blue. The design is super simple and that is where most of the grace for these slippers comes from. The slipper is made from 95% cotton and 5% spandex so while it provides extreme comfort, it is also well made. The suede sole combined with memory foam supports your feet well and conform to their shape. You also get a layer high elasticity sponge and a layer of EVA cushion that work together to provide a complete slipper experience. You can take them on and off easily, and they are available for both men and women. This one is a killer deal.
The little tag on the inside is annoying
Latest Deal: 
HomeIdeas Men's Classic Memory Foam House Slippers
Hanes Men's Moccasin Slipper House Shoe
Sweaty feet are a major problem when it comes to slippers. We all have experienced this issue and Hanes looks to solve it by bringing you an amazing slipper that has an all-black design with killer looks. The color options you get are black, brown, burgundy, grey, navy and tan. These slippers are 100% synthetic which means the build quality is good and will also keep sweat from
forming. The
y
have a memory foam layer which is an added bonus. It conforms to your feet and provides extra support. They are made for both indoor and outdoor use, and they also have an odor-free technology. Overall, these are a great deal for you.
Latest deal: 
Hanes Men's Moccasin Slipper House Shoe
PROCHE Women/Men Bath Slipper
PROCHE brings you a rather unusual design you are not used to seeing when it comes to slippers. They have ball like texture on top and everywhere else that helps in comfort. The color options are also tremendous as you get colors like light blue, black, grey, green, pink, purple, yellow and red. The premium material used is made with high quality PVC and the rubber sole together helps to provide a comfortable and strong experience. The design is composed of many tiny pieces of rubber pebbles that help in improving support to your feet. The slippers are breathable, and you also get a 30-day no hassle return policy as well. Overall, this one is a great deal.
30-day hassle free return
Could use a flatter version
Latest deal: 
PROCHE Women/Men Bath Slipper
Best Slippers Buyers Guide
What to look for when buying slippers?
Quality:
Obviously, you need something that will last you through a long time because you wear slippers on your feet, and they take a good beating every day. Get a pair that can withstand pressure.
Comfort:
This is crucial as slippers not only provide comfort but also relieve foot pain and help support your feet better in different situations. They protect your feet and hence, hold immense importance.
Memory foam and Fur:
These are two of the must-haves in the slipper department. When you buy slippers, look for extra fur padding as it helps with comfort, and also memory foam because it conforms to your feet for better support while walking.
FAQs:
Can I put slippers in a washing machine?
Yes and no. Some slippers are machine washable while others are not. You need to check with the manufacturers before washing them in a machine. Those that don't support machine wash will simply disintegrate.
How long should slippers last?
A good pair of slippers will last you 5 to 8 years easily.
Should you wear socks with your slippers?
Your slippers will last a lot longer if you wear socks with them. The reason is the same as why we wear socks with shoes but reversed. The sock should cling to the foot and provide a low friction barrier for foot and slipper.
Summary:
Today we looked at amazing offerings when it comes to slippers. We did our research so you don't have to and brought you the best rated slippers you can find. These slippers had great build quality and were super comfortable. Some had memory foam that provided great support for the feet, while other had fur for a soft and plush experience. Anti-skid feature was a must and all manufacturers delivered on that along with quality.
So, no matter which one you choose, you are going to love it. Slippers are a huge part of our daily lives and its hard to imagine life without them. So, get yourself a good one from our collection. Your feet will thank you and you will be one happy individual!
Read Also: 6 Awesome Reasons To Wear Slippers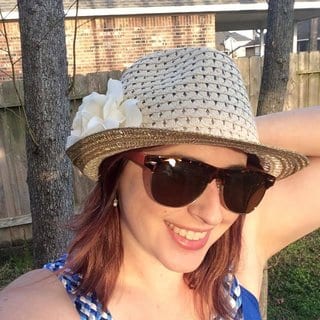 Head of Content at Sleepedia
ABOUT
Lauren is Sleepedia's Head of Content and is a certified sleep therapist who loves her sleep. Lauren helps people to get back to those deep, dream-filled nights they once had by helping to identify problems with their routine and sleep setup. Whether it's a mattress or pillow, Lauren researches the best products in the industry to provide you with an in-depth review of everything you need to know to encourage your buying decision.