Best Book Lights For Reading In Bed [Review] in 2021
Last Updated on November 8, 2021
written by sleep expert Lauren Hall
See full list of products
Find the products quick - here are the review winners
Have you been searching the internet in an effort to find a book light that's going to help you read late at night without disturbing your partner?
It's a problem many of us face but don't fret because I've spent the last 6 hours looking at Amazon to find the best light for reading as well as some other options that are equally as good so you have plenty of choices.
Looking for the right book light is trickier than it seems if you aren't sure what to look for. There are a lot of factors to include and with many lights not being made up to standard with cheap parts it's vital you know as much as possible about these helpful tools.
Don't be put off though because this is where it gets good.
I've analyzed 10 of the best products available comparing things like battery life, brightness levels, whether there's a flexible neck, and more all in a quest to determine the best overall bedtime reading light. 
All of the lights you'll find here have something to offer and just because you see something at the bottom of the list doesn't mean it's not worth taking a look at because it may just be the thing you're looking for. My top pick, however, is really something special so I'd definitely start there!
Here's a tip – While page light readers look awesome they very rarely provide enough light to see the page and they are specific to paperback or hardback only. 
Anyway, let's jump in and discover the best rated book lights! Keep in mind that all our top picks are also portable reading lights.
We've spent the time researching so you don't have to:
Best Book Lights For Reading In Bed At Night
Ecologic Mart LED Book Light
best book light for night reading
Coming in at number one on the list of our best book lights is the Lamborghini of book lights!
With an option to have one or two arms you can make your page as bright as you need it. This is a relatively cheap light and allows for three different light settings as well.
This rechargeable led book light is charged via USB so you never have to worry about replacing batteries. The gooseneck arms can be positioned to suit you so that they're not in the way and the clip has rubber on both contact points so it won't slip or damage your book.
Wait though, it gets better.
This light has a 1000mAh battery with a charging indicator and 2m cable so you can have it plugged in while using it. It charges quickly and lasts anywhere from 2.7 to 20 hours and uses cool light LEDs which help to reduce eye strain, though you can also get a warm light version too which is less harsh.
This one is fantastic and as you can see it's my top pick for a reason, this book light is everything you'll ever need so don't wait around too long or you might miss out!
Lightweight enough not to weigh your book down
The clip opens to approximately 2" wide. 
The four levels of light add convenience and help prevent you getting eye strain
The USB is a mini-USB which isn't a standard shape anymore
Latest deal: Ecologic Mart LED Book Light
Vekkia Rechargeable 12 LED Book Light
best rechargeable book light
When it comes to the best book reading light, this is the bestseller of the group and has been featured in several publications.
It's very similar to the Rechargeable Lamp however, this one has only got a single gooseneck design. It's also charged by USB which can be plugged into any USB port and has three power modes for the 1000mAh battery.
This LED reading lamp lasts up to 9 hours on a single charge giving 28 lumens of light. It also has a padded clamp to prevent damage to your book or headboard which opens up to 1" and is lightweight.
I know what you're thinking and yes that's not all.
This Rechargeable Book Light can be used for more than just reading. It can be used as a nightlight to help you walk safely when you get up during the night or even as a light for nighttime diaper changes. 
Vekkia's great customer service responds in 24 hours too and offers a 30-day money-back guarantee so it's worth trying and knowing that if you aren't satisfied then you can return it and get that other light you had your eye on. Although, from what I've seen very few end up returning this!
Less of an opening for you to clip it onto things.
Latest deal: Vekkia Rechargeable 12 LED Book Light
CeSunlight Rechargeable LED Book Light
This small reading lamp is the cheapest book light and has the most LEDs, plus with two arms this can light up both pages of your book at the same time.
Each arm can be controlled independently so you can have one page dimmer until you're ready to read it. This neck book light has the same 1000mAh battery as the others but it also has a protective circuit to prevent it from overheating.
It only takes 2 hours to fully charge which is the quickest of all. It's light like the others and also charges via USB so battery life is something that can be easily maneuvered around if you would prefer a longer time.
Better yet.
Both arms are on adjustable goosenecks and the clip will open to about an inch. The clamp is also padded to protect your book or whatever you decide to clip to.
My favorite part about this book light though is the 18-month warranty which means you can checkout worry-free and if you're still unsure then check out the 2,500+ reviews and impressive 4.5-star rating.
Is bright enough to see clearly without lighting up the whole room
Lights up multiple pages at once
It won't clip to a beveled surface and tends to slide down on a smooth one
Latest deal: CeSunlight Rechargeable LED Book Light
Glocusent LED Neck Book Light
best book light for paperbacks
Now, if you're one for looking at customer reviews to reassure you in your purchase then you're going to have plenty to look at with over 25,000 reviews.
The USB Type-C rechargeable is reversible and thus easier to plug in compared with other Micro-USBs. As well as up to 80 hours (general reading, single head) of powerful, non-diminishing brightness from the included premium rechargeable 1000mAh battery. This is a staggering amount and means you can use this light for reading without having to worry about the battery dying.
Also packed in with this is the flickering and blue light filter design with advanced LED beads. Eye strain won't be a problem anymore for both kids and adults and the arms are supple and adjustable so you can get the angle most comfortable to you. With an ergonomic neck-around design and hands-free use, this light is worth every cent.
Since it hangs around your neck, it makes Glocusent LED Reading Light best for paperbacks as you won't have to worry about trying to clip it onto the paperback book and have it flapping around, you can have a steady reading light you can count on. 
And if you thought that was it then think again.
Each head owns an independent switch for three brightness settings that are dimmable. And to make life even easier, especially for your partner there's a special narrow beam 90-degree angle design. It is bright enough to the area you positioned and at the same time dim enough to not disturb anyone around you.
With an 18-month warranty thrown into the mix this really is a top contender for the best book light so don't miss out!
Up to 80 hours of powerful brightness
Ergonomic neck-around design
Doesn't fit some people's necks
Latest deal: Glocusent LED Neck Reading Light
Kootek Clip On Book Lights Music Light Stand
With a lighter, smaller design this one has a few perks that make it worthy of this list.
This clip-on book light has 9 LEDs and 3 different power modes so you can use it while it's plugged into the AC or plug it into a USB socket. There's also a single button to control both power and brightness for 2 dimmer modes.
The clip works as an anti-skid stand as well as a wide clip for tables or headboards. It's a little thick to clip directly to a book but the light is on a flexible neck so you can direct it right at your book and the long bar design means that the light is even across both pages without hotspots. There's also a slight shade around the light to prevent light from getting out and going elsewhere.
And before you scroll to the next entry, there's more.
 With its 2-IN-1 design, it can stand on a desk with the base as a normal desk lamp and can clip almost anywhere and at any angle with its anti-skid clip.
Or you can take it with you while traveling, it is easy to carry and can be powered by the built-in battery making this much more versatile and easy to use making it much simpler to enjoy a good old book at night as opposed to using an e-reader.
So, act now or regret not buying this sooner, you won't regret it!
The gooseneck allows you to move the light around
You can't use it while it's charging as this damages the battery
Latest deal: Kootek Clip On Book Lights Music Light Stand
Vekkia Amber Rechargeable
Best Book Light to read in bed without disturbing partner
This one is great for those of you with sensitive eyes as the amber light is going to protect your eyes and help you read late at night without causing any harm.
This light is free of blue spectrum light, blue light can have health effects such as the reduced production of melatonin, luckily with the absence of this you can sleep better, and when you can wake up without feeling fatigued. There are 3 different brightness levels too and you can adjust to whichever level you prefer to help your eyes.
The soft light never disturbs your other half who sounds asleep. It can also be used as a nightlight with the lowest brightness setting, emanating a warm, amber light, which is ideal for feeding babies, reading, and more!
There's more to this though.
Vekkia features a high-quality, rechargeable 1000mAh lithium battery, which provides you with a 70-hour wireless reading experience without charging, this is a staggering battery life that will enable you to read on any long-haul flights or car journeys you need to go on.
The big clamp of LED reading light is very flexible and sturdy. The bottom of the clip is equipped with a non-slip mat, which can effectively ensure the light stays firm wherever. It's lightweight and a top choice for anyone in need of a reading light!
Oh, and I almost forgot this is the only one of the book lights on this list that has a 5-star review. This is truly something to ring home about as a 5-star review is rare on Amazon especially when over 3,700 people have given feedback.
This light could easily have been my top pick but something has to go last. Don't pass this opportunity up this is a real gem.
It may be too dim if you have poor vision
Latest deal: Vekkia Amber Rechargeable
Best Book Reading Lights– A Buyer's Guide:
For eager readers, a good book light is a necessity. These small little gadgets come in handy as it gives you the ability to read; plus, if you love a good binge-read at night without disturbing your partner, then getting a book light is a must! You can read whenever, wherever. 
The good thing about book lights is that you don't need to break your bank to get one; most of them are super portable and easy to buy, so whether you are traveling late at night and need a good book to read or just need a little hit before you go to bed then a book light will be your new best friend. 
When considering buying the best reading light for delving into a good book in bed, then there are a few factors you'll want to think about before you click to buy. But don't worry, you're not alone; I'm here to help guide you through to find the best reading light for your needs. 
Whether you want to delve into a good book while your partner is asleep or struggling to fall asleep, reading a few pages of a book has some serious benefits on relaxing the mind, so you can rest easy and cycle through those stages of sleep easily.
But enough of me rambling on, let's jump into the good bits– how to find the best reading light and some tips for reading at night!  
Important Features To Consider When Buying A Reading Light:
If you're looking for book lights, then it's probably because you love reading and don't want to be limited to when you can read by how dark it is or when your partner sleeps. Getting a book light gives you the freedom to read without disturbing your partner!
A book light is relatively simple in design, and many achieve the same purpose; however, there are some factors you should take into consideration, especially if you aren't really sure what to look for.
So here's a list of the key features, what they do, and how important they are.
Type of Book Light:
The first thing you'll want to think about before purchasing a book light is the type of book light you're looking to go for; there are four main types of book lights for reading in bed on the market. No type is superior to the next, but it is all down to preferences.
So while they all have their pros and cons, finding the right fit is important, so it is handy to know all the types. 
Neck Lights: Neck book lights hang around your neck with flexible arms that have lights on each end so you can point it at the ideal spot on your book. They are a popular choice because of their hands-free properties, they also offer a wide range of positioning options. 
Arguably neck book lights are one of the best as they offer the best light coverage on the page, and they sit comfortably without weighing down your book. They are an ideal option for paperback books as these kinds of books might be too flimsy for a clip-on. 
The only drawback for neck lights is that since it wraps around your neck, it may not be ideal for you if you like to read laying down. 
Bookmark Reading Light: The next book light type is the bookmark light. Bookmark lights are very lightweight reading lights that clip onto the top of your book; the great thing about these book lights is that they're thin enough to be used as a bookmark. 
Bookmark lights are an ideal option if you're looking for a small portable reading light that takes up next to no space; they are brilliant for on the go as you can slide into the page of your book that you're up to and use it when needed. 
Thanks to their lightweight nature, they are ideal for paperbacks as they don't weigh down the pages, so if you want a clip-on version but don't want it to weigh your book down, then the bookmark light is an ideal choice. However, the only downside is less flexibility. 
Clip-On Book Light: So the clip-on book light is like the bookmark light in the method of attaching to the book, but clip-on lights tend to be a little bit bigger and more bulky over the bookmark ones, making them ideal for hardback books. 
Clip-on reading lights tend to have longer arm space so you can have more flexibility as to where you can position the light over your book, it is an ideal choice for those that like to read hardbacks, but they may be too heavy and bulky for a paperback version. 
Some people find it quite heavy and awkward on paperbacks, but if you want more flexibility and tend to read hardbacks, then it is an ideal choice as it offers more light coverage and flexibility. 
Clip-On Lights For Headboards: The last type is similar to the clip-on light, but it clips onto your headboard, shelf, or nightstand. These are the largest book lights and tend to be very similar to bedside lamps, but these lights tend to have a more focused light beam.
These are an ideal choice if you want to read at night without disturbing your partner as rather than having them spread out light caused by the lamp, these lights are far more directed, so they are less likely to disturb your sleeping partner.
That being said, these lights tend to be the brightest reading lights on the market and cast more light than the other options. 
Power Source
This is going to depend on what you plan on doing with your book light. If you're away often, then maybe you'll want a rechargeable battery as this is going to better suit your lifestyle. The drawback of many rechargeable batteries, though is that you can't use your light while it's charging.
However, the drawback about batteries is most book lights chew through batteries before you can blink an eye, so it will feel like you're constantly changing your batteries. The obvious drawback of this is that batteries need replacing.
However, if you plan on keeping your reading to the comfort of your own home then a battery-powered light may work just as well. So consider your situation and when or where you like to read as the power source does have the potential to accommodate or interfere with your lifestyle,
Storage & Portability:
Different book lights are designed for different purposes, some are targeted at those who travel, and so these lights have LED lights with a rechargeable battery; they also tend to be more lightweight and durable, perfect for carrying in a case where they may take a bit of a beating on your journey.
Other book lights, however, are much better suited to being used for the home. These lights tend to have a more sturdy design so they stay firmly in place when you're working or reading.
Obviously, depending on your lifestyle, you'll want to consider these differences and buy the best book light according to the environment you most often read in.
Style and Features
There are hundreds of different designs for book lights; the features and designs vary drastically and also to the most minute of differences. Each light will have its own adjustable brightness setting or light features.
While others wrap around your neck, and some are designed to clip onto an e-reader, as well as some that are perfect for a good book with physical pages. 
Some lights also come with extra helpful features, like a shut-off timer that prevents you from sleeping with the light on, but such features are usually behind a higher price wall, although, as with anything, there are always bargains and hidden gems to be found.
Some of which are above. Finding out which features you value most is the best place to start so you can narrow down your options until you eventually settle on the one light that has everything you want.
Brightness Settings:
When it comes to your book light, it's no surprise that brightness is the number one factor you should consider. You'll want a light that's bright enough to prevent eye strain but not so bright that it's painful to read.
If you're purchasing a book light to use before bed, then definitely go for one with warm-colored bulbs as these are much more delicate on the eye as cold light such as white and blue is brighter and much harsher on your vision.
It can even lead to permanent damage if it's too bright, and you do this over a long period of time. Most book lights come with two brightness settings while others may even come with three brightness settings!
You may also want to look for a light with multiple brightness settings, so you can choose the one that's most favorable to your task or the time of day. Most of the book lights on the market today use LED bulbs, which are the most energy-efficient option and all of the options above have settings that cater to a variety of needs.
While reading is fun and we all want to finish that extra chapter before bed, your eyesight is more important, so make sure above all else you pay attention to the quality of the light and its brightness.
Colour Temperature:
Another important factor to consider when buying a book light for reading in bed is the Kelvin Color Temperature of the light you're looking to buy. There are many different types of lights, such as white light, white-warm light, blue light, and many more. 
These terms can be quite subjective, so using the Kelvin Color Temperature is more precise.
But why does color temperature matter? Well, choosing the right temperature can actually reduce eyestrain and stress when reading at night. Blue light wavelengths are the worst as they can disrupt the production of melatonin which induces sleep. 
This is also why you should avoid using your electronic devices and watching TV before bed, as it can disrupt your circadian rhythms. 
The color temperature recommended for reading at night is a light that is quite yellow in color around the 3000K range; this range is also recommended for finding bedside table lights for reading at night. 
However, yellow light is not an ideal match for everyone– and that's fine. But in that instance, then a yellow and white book light combination is recommended, so while it is not as dim as the yellow light, it is not as bright as the white light. 
If you're looking for the very best book light, I would recommend going for one that has different brightness settings and color settings so you can work out which light color works for you, it gives you a little extra flexibility between color temperature, and you can switch based on your surroundings easily. 
Does Reading Before Bed Help You Sleep?
So you've probably heard the saying that you should always read a book before bed or when you can't sleep to help relax your mind but does reading before bed help sleep? Yes, there are some crazy benefits of reading before bed on sleep hygiene.
Well, sleep hygiene is the practice to help improve the quality of sleep; it was created back in the 70s to help combat insomnia. It is a behavioral and environmental practice to help your body fall asleep easier, such as optimizing the sleep environment and practicing relaxation techniques before bed, and reading being one of them.
There are some benefits of reading before bed, such as accelerating the amount of time it takes to fall asleep because it can reduce stress and help you fall asleep faster. It also distracts your brain with new information or someone else's story, taking your mind off your own troubles and helping relax your mind, which can help you fall asleep easier and faster. 
Reading a book before bed can help combat insomnia too, there is a study that indicates that reading for six minutes before bed can reduce stress by 68%; reading a book is more relaxing than listening to calming music or a cup of tea!
Reading a book before bed can help sleep as it can clear your mind and get your body ready to fall asleep, so for my avid readers out there, you are reaping all the benefits by reading before bed. Those who read before bed tend to get a better quality of sleep. 
How To Read In Bed:
When you find a good book to read, you can't keep your eyes off it– especially if you're an avid reader like myself or just looking to reap the benefits of reading before bed; reading in your bed is not the comfiest thing, but there are a few ways you can read comfortably. 
There are a few tips on how to read in bed comfortably to improve your posture, so your night reading doesn't result in backaches. 
Use A Reading Pillow: If you're an avid reader like myself who spends a lot of time reading in bed, then I would recommend that you get a reading pillow so you can enjoy reading a gripping book for longer periods of time, comfortably. 
Getting yourself a reading pillow will help you avoid the sharp pain in your neck, shoulders, or back. For those not sure what a reading pillow is, it is a backrest pillow chair with arms that stop you propping up at awkward angles that could cause kinks in your neck and back.
These reading pillows help provide support by cradling your upper body and keeping your neck and back firm to relieve any aches and pains in your shoulders while reading. No more stacking up pillows for back support for reading in bed!
Want to know my top recommendations? Well, I created a guide of the best pillows for reading in bed, so be sure to check it out!
But for those that don't want to quite make the plunge, you can stack your pillows in a certain way to provide similar support. Place some pillows behind your lower and mid-back to provide a foundation of support, then place a light behind your neck to provide a neck support. This should make reading slightly more comfortable for longer periods. 
You can also place a lightweight pillow under your chest, close to your thighs, and add a pile of pillows between your elbows and under the chest; this will help give you more control of the book and add additional comfort. 
Use A Book Light: Pretty obvious, right? This is why you're here as my guide, after all! But getting yourself a book light gives you a focused light flow making it easier for you to read in the position that is most comfortable.
It also means you can read at night without disturbing your partner next to you; it saves you popping the bedside light on, which can light up the whole room, making it difficult for your partner to fall asleep while you read. Booklights are pretty incredible, after all. 
You can either get a light that clips onto your book, wraps around your neck, or even your headboard so you can enjoy reading without worrying about your partner being disturbed, or you can read in the most comfortable reading position.
Posture: Focusing on your posture is super important to prevent waking up with neck and back pain in the morning, the most common cause of neck and back pain while we read or after reading is reading a book with poor posture. 
So by positioning the pillows correctly or even buying a reading pillow for reading in bed at night can massively help. 
But if you want a few more tips on how to read in bed without neck or back pain, then I have created an entire article breaking down everything you need to know to make reading in bed more comfortable for long periods; my book worms out there will love this!
How To Read In Bed Without Disturbing Partner:
For some of us, we love reading before bed to read before bed while our partner may just want to go straight to sleep, so knowing how to read in bed at night without disturbing your partner comes in handy, so you can delve into a good book, and your partner can rest easy!
Get A Reading Light: Another reason to get a reading light is so you can read without disturbing your partner. Reading lights are brilliant as they keep the light on the book without shining into your partner's eyes. It helps you see the book easier in the dark too!
Reading lights are popular for this very reason as it keeps the illumination only on your book and leaves everything else in shadows or darkness. You can adjust a reading light in any direction so you can highlight the book easily. 
Unlike reading with a bedside light on, using a book light is a better option as it doesn't light up the whole room, only the pages you are reading so you can read with confidence that you are not disturbing your snoozing partner next to you. 
Getting Your Partner To Wear A Sleep Mask: Getting your partner to use a sleep mask or earplugs is another great option if they need total silence when sleeping in bed. You can also use earplugs if you sleep with a snorer to prevent disruptions.
However, there are some drawbacks of sleeping with a sleep mask on circadian rhythms, telling your body to stop your body from producing melatonin and start producing melatonin in the morning when your eyes are exposed to daylight.
I have created a full guide on how to read without disturbing your partner, so be sure to check it out!
Frequently Asked Questions
Will a reading light work for me?
Definitely! However, your eyes are personal to you, and only you'll know which book light works best for you as every light has different brightness settings. Luckily, many lights offer adjustable brightness levels so most of the time everyone can find one that suits you.
Your eyes are important and can be damaged easily, using the correct light is more important than using just any light.
Is a reading light worth the money?
That all depends on when you do your reading. If you find yourself reading often at night or would like to but can't because your partner has to go to bed early then a book light may just be what you're looking for, they'll help your eyes because you won't have to strain to read in the dark and the light settings can dim enough so anyone in the same room won't be disturbed by the light.
What is the best book light for reading in bed?
As mentioned previously, everyone's eyes and situations are different so it all depends on what you need and want from a book light. My personal recommendation for a great all-rounder. It's lightweight so won't weigh down your book and the clip opens up to approximately 2″ wide.
As if this wasn't enough, the four levels of light add convenience and help to prevent you from getting eye strain which for those of us who get it while reading late at night is an essential feature we want. And to top it off this light is USB rechargeable.
It's quite tough to choose one of these as they're all capable of holding the rank of the best book light. On top of this, a lot of night reading lights have such different designs and perform much the same function making your search feel hopeless at times.
The Kootek is certainly the most versatile but the Glocusent provides a better selection of light. as well as a considerably longer battery life. But if you want something that's small and definitely won't disturb your partner then the GRDE is the best reading lamp since it's small and simple.
Remember to keep an eye out for a variety of brightness levels as well as a rechargeable battery if you can. Some other useful features are warm light to avoid eye strain and a flexible neck if you aren't seeking a clip-on light as this will let you get comfortable while reading and allow you to tailor the direction of your light.
If you're still having doubts about which of these book lights you should choose then you should look at the reviews. Reviews are the best way to get an unbias opinion and some customers are generous enough to put real detail into their reviews as well as some pictures to see the product in action.
But whichever book lights you do prefer make sure that your final choice is the best book light for you. The dark shouldn't prevent you from reading and with the products above you'll never have to worry about keeping anyone awake at night with bright LED lights or bedside lamps.
Happy reading!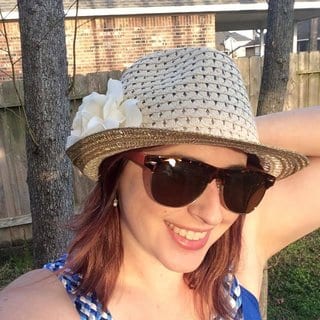 Head of Content at Sleepedia
ABOUT
Lauren is Sleepedia's Head of Content and is a certified sleep therapist who loves her sleep. Lauren helps people to get back to those deep, dream-filled nights they once had by helping to identify problems with their routine and sleep setup. Whether it's a mattress or pillow, Lauren researches the best products in the industry to provide you with an in-depth review of everything you need to know to encourage your buying decision.