Best Mattress Toppers For Back Pain Relief [Review] in 2021
Last Updated on March 16, 2021
written by sleep expert Lauren Hall
See full list of products
Find the products quick - here are the review winners
Have you been struggling with back pain and aches, which just seem to get worse after sleeping on your bed at night? Are you looking for ways to prevent this from happening so you can achieve a pain-relieving, restful night sleep?
Well, investing in a good mattress topper is the best place to start.
Whether your mattress is getting old, too firm, or doesn't provide you with enough support, investing in a good quality mattress topper will actually make a world of difference, in more ways than you think, which is why I have spent hours researching, looking at hundreds or mattress toppers so you can get back to the sleep you deserve.
Back pain can disrupt sleep, cause severe discomfort and even more aches upon waking up every morning. But it's not as easy as picking up the first mattress topper you see, and going with that; it can be quite a challenge.
But no need to worry; I'm here to help.
To make things easier, I have done all the research, so you don't have to; I have factored in only the very best mattress toppers that will support and relieve pressure points in your back and providing you with unmatched comfort so that you can get back to those big Zs without the pain.
Here's a tip: Get yourself a good quality memory foam topper infused with gel; they are designed to conform to your body shape and relieve all pressure points as well as relieve any aches and pains so you will wake up feeling fresh and well-rested.
But enough of me rambling; my top 3 picks provide comfort and support like no other.
We've spent the time researching so you don't have to:
Our Selection Of Best Mattress Toppers For Back Pain
Viscosoft Select Memory Foam Mattress Topper
Best firm mattress topper for back pain
On my list, coming in at the number one spot is ViscoSoft, with their gel-infused memory foam topper that's engineered to optimize airflow and reduce trapped body heat.
Their breathable, well-ventilated design distributes body heat evenly to improve comfort while you sleep and helps you feel more rested when you wake up in the morning.
In terms of comfort, this mattress topper is unmatched; they improve comfort by aligning your spine, helping to relieve common pressure points while preventing you from sinking into the foam!
This will give you the best sleep you'll ever get!
Not only does this mattress topper save you money, but it also prolongs the life of your mattress while awarding you the quality of sleep you deserve.
ViscoSoft has researched and tested its design to ensure it delivers maximum comfort and restful, uninterrupted sleep for the whole night. Just by using this topper, you will notice the difference in pain relief and the quality of sleep.
You will feel as refreshed and energized as you would with a brand new mattress. This mattress topper will keep you cool, well-rested, feel more supported on your back, and overall happier when you wake up in the morning; you and your bed will feel like new! 
Aligns spine, reducing pain and stiffness
Increases airflow while reducing moisture

The gel infusion transfers away heat and keeps you cool while you sleep
Latest Deal: Viscosoft Select Memory Foam Mattress Topper
Tempur-Pedic TEMPUR Supreme 3-Inch Mattress Topper
best memory foam mattress topper for back pain
Looking for a memory foam mattress topper that will support and reduce your back pain like no other? Well, Tempur is the best of the best, their pressure-relieving TEMPUR material and 3-inch memory foam that'll conform to your body to provide a restful night's sleep.
The TEMPUR material responds to your body and your body's temperature, weight, and shape for precise, personalized comfort and support. This topper will relieve pressure points and work to improve your back pain on any mattress.
But that's not all:
This conforming mattress is not only a brilliant way to upgrade your mattress; it will also enhance comfort to any bed: from guest rooms, dorm rooms, or even for travel.
This mattress topper is more reliable and durable than any other topper thanks to the high quality of memory foam; it is designed to provide you with long-lasting comfort for years.
Plus, if you have allergies, there's no need to worry! This topper comes with a removable cover that is breathable and machine-washable for complete convenience. So not only is this mattress great for relieving back pain, but it will keep those pesky bacteria away too.
This mattress is on the firmer side but not too firm; it will provide your back and the rest of your body with the support it needs without being too soft.
Uses high-quality, durable memory foam

Conforms to your body to provide precise, personalised support and comfort
Not too soft, the right amount of firmness
Safe option for sleepers with allergies

Off-putting smell for a few days
Latest Deal: Tempur-Pedic TEMPUR Supreme 3-Inch Mattress Topper
Sleep Innovations 4" Dual Layer Mattress Topper
The Sleep Innovations 4" Dual Layer Mattress Topper is a high-quality product renowned for its two-layer design and 4-inch thickness; it is brilliantly designed to relieve pressure points and pains like backache.
The comfort layer is very plush and soft and provides a cloud-like feeling over the firmness of the topper's SureTemp memory foam layer. The memory foam itself is infused with gel to dissipate heat and offer a cooler night sleep as well as unmatched support.
The mattress topper's thickness makes it slightly on the soft side, but it still offers a decent amount of firmness for those with back pain, making it a good compromise if you share the bed with someone who prefers less firm bedding.
It has a great pressure system that evenly distributes weight and reduces pain in key areas, so its softness is not too much of a downside, and it's great for sleepers in all positions. Its added thickness means it provides even more support, and it ensures head-to-toe contouring.
As if that's not enough!
It is dust mite resistant and relatively easy to clean, with a removable cover that is machine washable. Still, I would recommend investing in a waterproof sheet to prevent the risk of accidents.
This topper does come at a higher price than most due to its unique composition, but it's a solid choice for those with back pain who want supreme comfort that borders of luxury.
Medium-soft topper suitable for back support
Gel layer neutralises body heat
CertiPUR-US certified so guaranteed high quality materials
Heavier than most mattress toppers

Latest Deal: Sleep Innovations 4" Dual Layer Mattress Topper

BedStory 3 Inch Memory Foam Mattress Topper for Back Pain
Now, this BedStory Memory Foam Mattress topper is designed to align your spine by conforming to your body's shape; it will help to relieve all pressure points and reduce the back pain you feel, so you'll wake up feeling more refreshed than ever. 
Some memory foam toppers will make you feel like you're being swallowed, but with this one, you can roll around with ease; if you don't have the cash for a new mattress, then this one is an absolute lifesaver for back pain.
Even after one night, you will notice the difference in the pain relief in your back. 
Find yourself getting hot in the night? No problem, this mattress topper has ventilation holes that provide an enhanced level of heat dissipation so that you can have a cool night's sleep. 
Memory foam has excellent benefits in relieving back pain. Still, it can be a tricky task for some hot sleepers to find one that suits you, but with BedStory, their design will regulate temperature while still providing you with ultimate support– it's the best of both worlds. 
But that's not even all of it: this hypoallergenic cover can be easily removed to be washed, so say goodbye to dust mites and pesky bacteria caused by sweat; you won't have that issue anymore. 
This mattress has glowing reviews for the benefits it has for back pain, and I'm not surprised this one is an absolute winner. It will align your spine and relieve pressure points and pains in your body, causing your aggravation– it's unbeatable!
CertiPUR-US CERTIFIED, guaranteed high quality 

Cradles and conforms to your body but allows for movement

Aligns the spine and relieves pressure points to combat back pain 

Hypoallergenic removable cover that can be easily washed

Latest deal: BedStory 3 Inch Memory Foam Mattress Topper
Sleep Mantra Store Mattress-Topper
Best mattress topper for lower back pain
 Looking for an alternative fill to memory foam but still want the pressure and pain-relieving benefits of one? Well, look no further than this mattress topper by Sleep Mantra. It adds support, breathability, and ultimate comfort to your sleep.
The 300 thread count cotton topper provides strong support and prevents back-ache while not retaining heat and maintaining optimal temperature– it will feel like you're sleeping on a cloud.
This mattress topper is filled with an alternate fill that provides a soft yet bouncy fill and will add a layer of protection, comfort, and softness to your mattress for a 5-star hotel-like experience.
But wait, there's more:
It is super easy to use and both stain and water-resistant; it helps protect your mattress from stains and spills by repelling liquid without it seeping through to your mattress. It is also super easy to wash; it is washing machine and dryer safe.
This mattress topper is like no other; it provides a soft and cozy feel with its extra plush, thick padding, and a soft quilted surface. Do you hate odor? Well, this one is odor-free too and free from 300+ harmful chemicals.
To top it all off, it comes with a 10-year guarantee warranty! For a mattress topper free of memory foam but providing the same amount of support and comfort; this is one of the best for back pain!
Provides support for those with lower back aches
Alternative fill to memory foam

10-year guarantee warranty 

May not conform and cradle your body like memory foam but excellent alternative 
Latest deal: Sleep Mantra Store Mattress-Topper
ViscoSoft 4 Inch Pillow Top Memory Foam Mattress Topper
Now I know I have already talked about the 3-inch mattress topper by ViscoSoft, but the 4″ one has rightfully earned a place on my list too. It will transform your back pain and sleep like never before.
With their 2.5 inches of temperature gel memory foam mattress topper and 1.5 inches of fluffy down alternative, which adds a plush layer of pressure-relieving comfort. You will feel like you've slept in a 5-star luxury bed every night.
Their Serene dual-layer balances softness and support and will relieve your pain and soreness after the first night of use. It relieves back, hip, and other joint and bodily pains resulting from sleeping on a firm mattress.
And that isn't even the best bit!
ViscoSoft has gone above and beyond since their last memory foam topper to address the complaints around the smell; now it is pretty much odorless and rather give you a 'new car smell' everyone loves.
Regardless of whether your mattress is getting old or new, there's nothing worse than sleeping in a bed that doesn't provide you with enough support for you to feel well-rested. Trying the 4″ inch memory foam topper over the 3″ will only enhance that comfort further!
This ViscoSoft mattress topper is enough to upgrade any mattress to one we look forward to sleeping on and will improve your aches and pains to the point that you will feel like a whole new you!
Easily removable and washable
Relieves all bodily pains by relieving pressure points 

Will restore any mattress
Latest deal: ViscoSoft 4 Inch Pillow Top Memory Foam Mattress Topper
DreamFoam Bedding Gel Memory Foam Topper
The DreamFoam Bedding 2" Gel Swirl Memory Foam Topper is made from soft, Viscoelastic memory foam that's perfect for those with a firmer mattress looking for some added gentle, soft comfortable support.
The make of the Visco elastic memory foam in this mattress topper feels very luxurious and comfortable, adding to the overall pain relief that this product has to offer.
It feels soft yet firm enough to reduce back pain successfully, and it contours easily to the curves of the body to provide strong support and a nice, peaceful cushioning comfort when sleeping. It provides a lot of support, especially for those with lower back aches.
Now:
It is a gel infused memory foam makes this mattress topper handle heat well, providing good temperature regulation features, so if you get hot during the night this will help to dissipate the heat coming from your body to keep you cool.
This topper is made purely in the USA and is also highly durable and will not damage easily if it is well taken care of. With that being said, it is worth noting that the mattress does not come with its own cover.
Still, with a 3-year warranty on a purchase, it's a great choice for those who want a mattress topper that is thin and soft enough to counteract the firmness of their mattress.
Provides support for those with lower back pain
Gel infusion regulates temperature

Initial off-gassing when first opened

Latest deal: DreamFoam Bedding Gel Memory Foam Topper
COONP Queen Mattress Topper
Allow yourself to drift away, drift into that sounder, deeper sleep you crave without any back pain disturbances. COONP is filled with a supportive 3D showdown alternative fill that will distribute weight and alleviate pressure points for a more comfortable rest.
This mattress topper will allow you to sleep soundly and wake up feeling refreshed, free of back pain. It is ideal for stomach, back, and side sleepers, and you will notice the difference in the reduction of pain and quality of sleep even after the first night.
The 400TC combed top surface provides good ventilation and evenly distributes heat to regulate temperature for a cooler night's sleep. It will also wick away sweat to keep you cool and dry, no more hot feeling caused by memory foam mattresses!
But wait, here's the kicker:
With a memory foam mattress, you constantly have to worry about stains caused by sweat or accidents, but this mattress will take care of them all; you'll never need to worry again! Spilled something? No worries, chuck it in the machine, and it'll be good as new.
The back support and pain relief on this mattress topper is what makes it so great; if you're a hot sleeper, then this alternative is the one for you; you will have the same support with better temperature regulation.
This one is honestly a winner!
Temperature regulating and a super cooling mattress topper

Ideal for stomach, back and side sleepers
Latest deal: COONP Queen Mattress Topper
Pure Green 100% Natural Latex Mattress Topper
Latex mattress topper are excellent and very popular option for relieving back aches; it offers the comfort and support you need while being durable and breathable. Pure Green is a brilliant natural alternative to any other mattress topper while offering unmatched results.
Not only is this mattress topper made out of 100% natural latex, but it also carries internationally recognized health and environmental certifications and meets all the performance standards you should expect. 
This Soft Topper is one of their most popular firmness out of their collection; it adds softness but also offers enough support to feel like you're not sinking into the mattress; it is ideal for side sleepers stuffing with back, hip, and shoulder pain as a result of a too firm mattress.
Want something a little firmer? They also offer medium and firm versions too!
You can also choose your preferred thickness; they offer 1, 2, and 3-inch toppers. This is brilliant as it will help support different sleeping positions so that you can have effective spinal alignment and ultimate comfort. 
Latex mattress toppers are an excellent alternative if you don't want to opt for a memory foam option; going for natural latex is also a much healthier option too; I absolutely love the feel of this one. It will improve your sleep even after one night. 
Natural latex mattress topper 
Suitable for side sleepers
Offers different thicknesses and firmness
Latest deal: Pure Green 100% Natural Latex Mattress Topper
Best Mattress Topper for Bad Back Buyer's Guide
Sometimes there's nothing worse than waking up with a wrenching backache in the morning, and in most cases, it is caused by not having enough back support while you sleep. Whether your mattress has seen better days or just slightly too firm to help you, back pain is frustrating!
Something as simple as a mattress topper can actually make a world of difference when it comes to combatting back pain, not to mention a much cheaper alternative to getting yourself a whole new mattress.
It will even prolong the life of your original mattress underneath!
But it's not as simple as picking up the first one you see with some good reviews; you need to get down to the nitty-gritty as finding a good quality mattress topper is a brilliant first step, but if it doesn't support back pain as well then it's not worth buying.
But no need to panic; I'm here to help! Following my guide and selecting one of my choices above will transform your sleep experience; you will notice the difference in back relief even after the first night!
Let's break down everything you need to know, shall we?
What to look for in back pain-relieving mattress toppers: 
Here are some top things to check before buying yourself a mattress topper:
Material
A mattress topper that relieves back pain needs to be able to contour to the body and provide proper spinal alignment in order to prevent further damage to the back and keep things in place. There are two most common materials to choose from:
The first is memory foam. Memory foam easily supports the body, wrapping around it and contouring exactly to the shape of your weight. Essentially, this means even weight distribution and proper support on all joints and key areas.
It provides quite a lot of comfort, too, and many modern versions of memory foam toppers have found solutions to the heat retention issues of older products. Gel memory foam – a variety of this material that uses a layer of cooling gel – can also help those who sleep hot.
The second option is latex foam. Latex foam toppers are very versatile and usually come in all sorts of sizes, shapes, and varieties.
Like memory foam, it contours to the body and promotes healthy spinal alignment, and it makes use of a hole-filled design to absorb body weight for added comfort and support.
Essentially, latex foam offers many of the benefits of memory foam but with a faster response time for an added bounce, so it works for those who don't like the "stuck" feeling that slow-responding memory foam sometimes has. 
Latex is also very breathable in most cases and is often quite affordable.
You can also find an alternative to both with an alternative fill, this would be ideal for hotter sleepers as it is much cooler than both latex and memory foam, yet still provides the back support you need. 
Soft or Firm?
Softness and firmness with a mattress topper for back pain are about more than just comfort – it's about support and ensuring it feels just right to prevent further aches and relieve existing pain.
Mattress toppers that are too soft will likely fail to provide enough support to your spine. The most comfortable toppers may not help your back issues as they won't offer the necessary support to ensure proper spinal alignment.
On the other hand, extremely firm mattress toppers will likely be very uncomfortable, and they don't offer the needed spinal support to alleviate back pain for most sleepers.
I would recommend finding a good balance between the two, not too soft that it doesn't support you but not too firm that it feels uncomfortable. 
With that being said, you won't be sleeping on your mattress alone, so choose one that complements the firmness of your mattress. If you have a soft mattress that barely offers any support, go for firmer toppers, and vice versa.
Also, remember to factor your weight into purchasing a topper. If you are plus-sized or weigh over 250 lbs., you will want a firmer topper that doesn't sink in or bottom out underneath you, as that may only exacerbate back pain issues.
Thickness:
Thickness is an important factor to consider in a mattress. Thicker toppers are typically more comfortable and as a rule, thicker is generally better when it comes to finding the best mattress topper for back pain, but you don't need a very thick product to enjoy pain relief.
It's worth noting that thickness ties into other factors. For one, density is just as important as thickness and there are some thinner mattress toppers that offer higher density materials, making them equally or even more supportive than thicker ones with low densities.
On top of that, thicker toppers usually mean a firmer feeling, so if you're dead set on getting a softer mattress, already have a very firm mattress, or are a stomach sleeper, there's a good chance that you will feel inclined to go for a thinner topper anyway.
In addition, an overly thick and firm topper can prevent it from responding properly to the shape of your body as you lie down, resulting in a non-ergonomic design that leaves you with more pain than you started with.
You should again find the balance between the two: too-thin toppers also have their fair share of disadvantages for those with back pain, especially because they don't provide enough support to key areas, joints, and pressure points.
I would recommend going for a 3-inch option as it offers the right balance, it's not too thick but not too thin. 
Density
Some mistake density for thickness, and while the two often tie in together and have similarities, they are far from the same. The densities of mattresses usually begin at 2 lb./ft³, and higher density mattress toppers are, as you may expect, firmer than their less-dense counterparts.
A mattress topper with a density of 2 or 3 lb./ft³ will feel soft and plush, making it very comfortable, but this usually isn't enough to help back pain.
One with a density higher than 5 lb./ft³ will feel very firm and offer the most support, but will not contour easily to your body, meaning it is still not optimal for those with back pain.
Lack of sufficient density will cause you to sink into the topper, causing spinal misalignment and worsening back pain.
Temperature Regulation:
Memory foam toppers often have a tendency to add to the overall warmth of your bed, and they can contribute to overheating and raising your body temperature.
Although most modern toppers have found ways around this, it's likely a good idea that you opt for ones that have specific measures implemented to combat the heat. Low-qualities are not likely to include temperature regulation features.
If you are opting for a latex topper, then finding one that doesn't sleep hot is an easier task as most latex bedding is highly breathable.
However, memory foam is notorious for sleeping hot so you will want to search for ones that are either gel-infused or are designed for optimal airflow and temperature balance.
Size:
This should go without saying, but you will need to purchase a mattress that properly fits your bed.
Make sure you have the measurements of your mattress and know its standard size because a mattress topper must completely cover your mattress in order to provide foolproof back pain relief.
Health and Safety
Many buyers make the mistake of overlooking this very important aspect. When you purchase a mattress topper, you should ensure that it is made in a safe manner, using little to no harmful chemicals or components.
A CertiPUR-US certification for memory foam products ensures that the foam has been manufactured in a manner that is safe for your health and does not use flame retardants, toxins, or heavy materials in its construction.
How Does Sleeping Position Affect Back Pain?
Back pain mainly occurs as a result of bad posture or sleeping positions, or in some cases an underlying condition. The right mattress topper can help relieve all these pressure points while aligning your spine to reduce backpain.
Different sleeping positions can also come into play when it comes to back pain, if you're suffering with back pain you may want to review your sleeping position and potentially try and change it.
Side sleepers:
Side sleepers often prefer a soft sleep surface that will balance and conform to your body to provide support. A topper that is slightly too firm won't allow your shoulders and hips to sink enough but one too soft may cause them to sink too much.
Both will put a strain on your side so it's important to find a balance between the two, it should provide enough room for your hips and shoulders to comfortably sink in without feeling restricted.
A firmer mattress topper will be better for a softer mattress and a softer mattress topper will be better for one that's more firm.
Back sleepers: 
For back sleepers, a slightly firmer sleep surface will be better as it will provide more support in order to maintain a natural spine alignment. You may prefer a more firmer topper but again make sure you work out the right balance.
A topper that is too soft will make you sink in too much making it difficult for your spine to align but one that's too firm will leave a gap in your lumber region which can actually cause back pain.
Stomach sleepers:
you're prone to sleeping on your stomach then you may be more prone to sinking in your bed which puts a strain on your spine, contributing to back pain.
For stomach sleepers I would recommend getting a mattres topper that is fairly thin  and firmer as this will be much more supportive and prevent the change of sinkage.
Combination sleepers: 
Do you find yourself switching between sleeping positions throughout the night? If so then I would recommend going for a mattress topper based on the position you're most commonly in, or spend most your night in.
Or if you switch fairly evenly throughout the night then a mattress topper with a mid-range thickness may suit you nicely for all positions.
Frequently Asked Questions About Mattress Toppers
Which type of mattress topper is best for helping lower back pain?
The most popular mattress toppers for back pain tend to be memory foam, polyfoam, and latex. This is because these types of mattress toppers conform to your body shape and relieve pressure points, including your lower back.
It also helps support spinal alignment; when picking thickness, you should carefully look for the right feel. Make sure you consider your weight and preferred sleeping position when choosing a mattress topper.
Do mattress toppers help with back pain?
In most common causes of back pain, the main cause is a bad posture or a bad sleeping environment. If your mattress is too firm or too soft, it won't provide you with the support your need, plus it won't align your spine correctly.
Investing in a mattress topper will most likely make a world of difference as it will provide a supportive sleep and promote spine alignment. However, a topper won't make up for sagging, and in those cases, a new mattress is a way to go. 
What is the purpose of a mattress topper?
Mattress toppers are an affordable way to change your bed's feel to get a more comfortable, supported, restful and rejuvenating sleep. Many are designed to conform to your body to relieve certain pressure points and relieve aches and pains.
They are also designed to prolong your mattress's life as a whole; they will transform an old mattress into one that almost feels like new until you can afford a new one.
What is the difference between a mattress pad and a mattress topper?
The key difference between the two is that mattress pads are thin layers designed to protect the mattress, some models offer some cushioning, but this not always the case. Pads can add features such as waterproofing and cooling to your bed.
On the other hand, Mattress toppers are designed to modify the feel and firmness of the mattress; it's almost like adding another mini-mattress on top to improve support and comfort.
Summary:
Mattress toppers are an excellent way to solve back pain if you feel that your sleeping posture is the root of the problem; not only do they prolong the life of your mattress, but they add that little extra support and comfort, promoting spine alignment and a better night's sleep.
There's a wide range of options to choose from, from gel memory foam, latex to even down-filled alternatives that all promote the relief of back pain; you may even notice it after the first night of use!
We all deserve a good night's sleep, one that is free of pain and discomfort and one that is helps relieves all our aches and pains and mattress toppers are the way to go!
Choose out of any I have selected today and get yourself back to the rejuvenating, pain-relieving sleep you deserve.
Happy sleeping!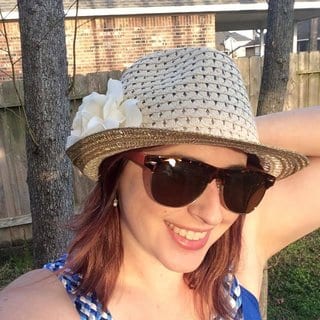 Head of Content at Sleepedia
ABOUT
Lauren is Sleepedia's Head of Content and is a certified sleep therapist who loves her sleep. Lauren helps people to get back to those deep, dream-filled nights they once had by helping to identify problems with their routine and sleep setup. Whether it's a mattress or pillow, Lauren researches the best products in the industry to provide you with an in-depth review of everything you need to know to encourage your buying decision.