Best Bamboo Sheets [Review] in 2021
Last Updated on November 27, 2020
written by sleep expert Lauren Hall
See full list of products
Find the products quick - here are the review winners
Are you looking to switch from regular sheets to bamboo sheets? Well…you have made a great decision! Bamboo sheets are known for being incredibly strong and durable while still maintaining a high level of softness meaning you can enjoy a comfortable sleep. Talking of comfort, another great quality that bamboo sheets are known for is having fantastic breathability to keep you cool throughout the night! Can they get any better? Yes, they can… because they are also hypoallergenic and resistant to dust mites so you don't have to worry about them horrible bugs harassing you while you're trying to sleep! While bamboo sheets are a great addition to your overall sleeping experience, there are so many different options to choose from meaning it can become overwhelming. That's why we have put together this buyer's guide and compiled a list of our picks for the top five best bamboo sheets.
We've spent the time researching so you don't have to:
Our Selection Of The Best Bamboo Sheets
Cariloha Resort Bamboo Sheets - 4 Piece Bed Sheet Set
Being the king of bamboo, Cariloha is the brand that is at the top of the food chain when it comes to bamboo sheets. They don't use bleach in the creation of their bamboo sheets, and are 100% transparent in their product creation, with videos on their website showing their manufacturing process. Cariloha claims that their sheets are twice as soft as their competitors. How so? I hear you asking…Well, it might have something to do with the fact that these particular sheets are made from 100% bamboo viscose, and then knitted into a sateen weave finish that produces a very, very soft feeling! These bamboo sheets are smooth, comfortable, and have a beautiful shine to them!
Read more
On top of all the amazing benefits listed above, these sheets are extremely breathable and lightweight meaning you can enjoy a peaceful night's sleep without worrying about waking up covered in your own sweat. The lightweight design of these bamboo sheets makes them even more breathable, meaning these are a must-have for hot sleepers! Being made by one of the best brands, these sheets are extremely durable meaning that it will take a lot to rip them or cause the stitching to comes undone.
Twice as soft as other brands
Eco-friendly: Made sustainably and are biodegradable

Latest Deal: Cariloha Resort Bamboo Sheets
Malouf Woven 100% Rayon from Bamboo Sheet
While Cariloha is the king of bamboo, Malouf is the king of attention to detail. Malouf prides itself on providing luxurious bedding at a low and affordable price. These Woven bamboo sheets are made from pure bamboo rayon. They are extremely comfortable meaning you will experience an undisturbed sleep no matter where you are. Even though they are slightly heavier than most bamboo sheets, their breathability is second to none so you don't have to worry about overheating throughout the night.
Read more
While the reviews for these sheets are mainly positive, there have been some issues regarding putting them in a washing machine and using them in a dryer. Some users have said that the sheets have shrunk after putting them in a washing machine. This being said, these sheets come with an instructions booklet that will ensure you use the correct setting when washing them. Don't let this turn you away from buying these amazing sheets as a majority of users have said that they are the best sheets they have ever slept on!
Breathable, feeling notably soft to touch
Hypoallergenic, odor-resistant
Universal deep pockets to accommodate all mattresses

Latest Deal: Malouf  Woven 100% Rayon Bamboo Sheet
Zen Bamboo Luxury 1500 Series Bed Sheets
If you're looking for an affordable option when it comes to bamboo sheets then Zen Bamboo is your go-to company. The difference between Zen Bamboo and the previous two listings in this article is the fact that Zen Bamboo's sheets are made from bamboo fiber blends as opposed to being made from 100% bamboo. While Zen Bamboo is an affordable company, rest assured that the quality of their products is of the highest standard. These luxury bamboo sheets are made from 40% bamboo rayon and 60% brushed polyester microfiber. This allows for a very soft and comfortable fabric that is relatively sustainable and eco-friendly.
Read more
On top of all these amazing benefits, these sheets are also hypoallergenic, dust mite resistant, and highly breathable like the majority of other bamboo sheets. Now onto the disadvantages of these sheets…Well, to start with, they can be a bit too thin for colder weather, so if you live in Antarctica, these may not be for you! Another slight drawback is the fact that the company doesn't supply any information on the thread counts. They can also be machine washed and dried without fear of damage!
 40% bamboo rayon and 60% brushed polyester microfiber
Resistant to stains, wrinkles, odors and colour fading

30-day money back guarantee
Not suited to colder climates

Latest Deal: Zen Bamboo Luxury 1500 Series Bed Sheets
Mandarin Hotel Collection 600-Thread Count Egyptian Cotton
Mandarin Home is a brand that now mainly sells through marketplace websites, specializing in affordable and inexpensive bedding and home products with a spin of luxury. The Mandarin Home Luxury Bamboo Bed Sheets are made from a blend of 40% bamboo rayon and 60% brushed microfiber, and although this makes them less soft than pure bamboo sheets, they still feel noticeably more soft than non-bamboo bedding. Do keep in mind that bamboo rayon is not the eco-friendliest version of bamboo fabrics and make a choice based on your preferences.
Read more
No information is available about the weave pattern or thread count of the sheets, but it's safe to say that they have a nice, silken feeling to them that makes them comfortable. The sheets are breathable, wicking away moisture and keeping you cool throughout the night. On top of that, the sheets are quite easy to care for. They're machine washable and dryable while being wrinkle resistant. Most bamboo sheets have a tendency to wrinkle quite badly, but you won't encounter that problem with these sheets, which makes this a unique benefit for the product.
Soft and comfortable fabric from blend of 40% bamboo rayon and 60% brushed microfiber
Durable and resistant to stains, colour fading and dust mites

30-day money back guarantee
May not fit thicker mattresses

Latest Deal: Mandarin Hotel Collection Bamboo sheets
Linenspa Super Soft Bamboo Bed Sheet
Linenspa has been around since 2005, and they've focused on ticking all the boxes by making very affordable bed sheets that still feel good and deliver great value for money. These sheets are made from pure bamboo rayon, which, as aforementioned, has its share of plus sides and negative sides for you to weigh when considering a purchase. It has a very silky-smooth texture and uses a sturdy twill weave. While the thread count for this product is not listed on the brand's site, it's safe to say that it is a comfortable and enjoyable sheet to sleep on.
Read more
Temperature regulation is also at play with these sheets, which have good airflow and keep you cool in the summer and warm in the winter. They're also good for individuals with sensitive skin and allergies due to the hypoallergenic and dust mite resistant properties present. These sheets are made with a deep pocket design meaning they can even fit thicker and memory foam mattresses for all your memory foam lovers out there!
Keeps cool in the summer and warm in the winter
Hypoallergenic and dust mite resistant

Durable, easy to care for and keep shape well

No thread count available

Latest Deal: Linenspa Super Soft Bamboo Bed Sheet
Cosy House Collection Bamboo Bed Sheet Set
Taking the sixth position on this list are the Cosy House Collection Bamboo Sheets. These bamboo sheets are a mix between 60% bamboo and 40% microfiber blend which makes it great for people who are looking for cooler sheets that are extremely soft. If you suffer from any allergens then you can rest assured that these sheets are 100% hypoallergenic. The Cosy House Bamboo Sheets are also odor, stain, and wrinkle resistant meaning you can enjoy your breakfast in bed without having to worry about ruining your new sheets.
Read more
I mean…what more could you ask for? That's not all though, these sheets are great for people who have a deep pocket mattress as they can fit up to 16" deep! When purchasing this product you will also enjoy a 100% money back guarantee should you not be satisfied with your purchase. Buying these bamboo sheets is essentially risk-free, so why not give them a try? They will change your sleeping experience forever, we promise…
No thread count available

Latest Deal: Cosy House Collection Bamboo Bed Sheet Set
LuxClub 6 PC Set Of Bamboo Sheets
The LuxClub Bamboo Sheets have a bit of everything when it comes to the best bamboo sheets. They are a lot more comfortable, breathable and softer than many other options available on today's market. Like the previous option on this list, these sheets can fit even the deepest mattresses and pillows! They are designed in a way that makes them wrinkle-free even after being washed multiple times! For all you guys that wake up sweating in the middle of the night, the LuxClub Bamboo Sheets will solve that problem for you as they have been specifically designed for hot sleepers and even include moisture wicking properties.
Read more
So, even if you happen to sweat during the night, it will be absorbed by the sheets. No more waking up in a puddle! Allergens can be an issue for some people, but not if you are rocking these sheets! These bamboo sheets use viscose fabric in their manufacturing process which makes them 100% hypoallergenic and safe to use! If this wasn't good enough, it gets even better! LuxClub put a lot of focus on the quality of their products so you can rest assured that you will be getting the best they have to offer!
Great for deeper mattresses

Not as silky as some users wanted

Latest Deal: LuxClub 6 PC Set Of Bamboo Sheets
ZENLUSSO Bamboo Bed Sheet Set
If you are looking for bamboo sheets with that silky soft feeling, then these guys are for you. The Zenlusso Bamboo Sheets are made from the highest quality pure bamboo viscose fibers. If you are one of them people who wake up with frizzy hair every morning, then these bamboo sheets will minimize that as much as possible due to their extreme silky softness. With great airflow, these sheets are perfect for anybody who suffers from night sweats, sensitive skin, or eczema.
Read more
While these sheets will stay fresh for longer, they can be washed in a washing machine and used in a tumble dryer. These sheets come in a beautiful bamboo drawstring bag meaning they would be the perfect gift for a friend or relative! And if all this wasn't enough, they also come in a variety of different colors including plush, platinum gray, sand, slate gray, and white! They also offer four different sizes depending on the type of bed you have so you truly have enough options to last you a lifetime with these bamboo sheets!
Great if you wake up with frizzy hair

Perfect for sensitive skin and eczema
Latest Deal: ZENLUSSO Bamboo Bed Sheet Set
Features to Look For in Bamboo Sheets
1. Material
The material you desire is completely up to your own preference, but it's important that you are aware of the different kinds and what to expect from them. Naturally, as we are looking at bamboo sheets today, we will only be comparing materials that contain bamboo elements.
2. Bamboo Lyocell
Pure bamboo fiber sheets made from bamboo lyocell are the best options if you have the budget for them and want the full benefits of bamboo sheets.
They are made through the process of dissolving bamboo in non-toxic solvents through the use of closed-loop systems. They are durable, very eco-friendly, and usually very soft and strong, and they're naturally anti-bacterial thanks to bacteriostatic properties.
3. Bamboo Rayon
Most bamboo sheets you'll find will be made from bamboo rayon or viscose, which puts this sheet squarely in the middle of synthetic and natural, forming a balance between them.
This is because of the chemical process used to create the rayon blend, and it's not one for the environmentally conscious, as the process negatively impacts the world around us. However, some companies do perform better practices with bamboo rayon, so you still have eco-friendly options.
4. Bamboo and Cotton Blends
Other very common varieties include bamboo and cotton fabric blends. Usually, the ratio is 60-70% bamboo and 30-40% cotton.
While this can reduce the overall softness of the sheets, it does further boost strength and durability and is not necessarily a bad compromise to make if you want more bang for your buck. Do bear in mind that the production process of this fabric involves harmful chemicals and water wastage.
5. Bamboo Linen
Bamboo linen is essentially made in the same was normal linen is made. It's highly sustainable and pretty eco-friendly, but in terms of comfort and convenience, it dwindles. Not only does it wrinkle very easily, but it also lacks in softness.
6. Weave
Even sheets made with the same fabric blends are likely to still have differences in texture and sensation, and this is all thanks to their individual weaves.
Weave patterns are the structures used in putting fabric threads together, and they determine the overall look and feel of the resulting sheet. There are two main varieties of weave found for bamboo sheets: twill and sateen.
Sateen is usually the preferred pattern. It is essentially made from elongated fibers which are treated in a non-toxic acid lye, then woven into a satin style, using 3 yarns over and 1 yarn under format.
This gives the fabric a silken and luxurious feeling, which leads to its slightly higher price point, and the necessity of careful keeping and care.
Twill, while lacking in softness, is more durable and is easier to care for. It has a fine, short diagonal pattern that is tightly knit together. Do note that many twill sheets shrink in the first few washes, though few will do so to the point of no longer fitting the bed they are made for.
7. Thread Count
Many make the mistake of assuming that thread count is the most important part of choosing sheets, but this is far from true.
While it is a part of the process involved, it is certainly not the main area of focus, as thread counts do not guarantee durability or quality. Still, it's a good idea to be aware of what different thread counts mean.
Essentially, a thread count is the total number of threads per square inch of the sheet. Higher thread counts mean a softer feel overall, and more high-quality sheets run from a thread count of 150 all the way up to the impressive number of 1,000.
Still, be wary of the fact that some manufacturers double their thread counts by using double yarn weaves, which will not produce the same soft effect.
While thread counts aren't everything, they are still something to keep in mind when choosing sheets regardless, alongside other factors.
8. Size
Size is, naturally, something you should take note of when purchasing sheets, as there is no point buying sheets for your bed if they won't fit.
Most bedding manufacturers will produce industry standard sizes, so it's easy to pick one that matches the mattress you own. Take note of the thickness of your mattress, too, and make sure to choose sheets with the correct deep pocket depths.
9. Durability and Color Hold
The performance of a sheet is vital to ensure that you're receiving the due amount of value for your money.
No one wants to purchase a sheet set, only to have it rip, tear, or thin within months or find the color fading after a mere few washes – nor does anyone want sheets that shrink to an unrecognizable size after being in a machine!
Good sheets will not wrinkle too much, nor will they show signs of tearing or fraying, even after several cycles in the washer and dryer.
Color should also hold, especially with brightly colored sheets, which may shed some color but should not lose their overall hue. If you plan to machine wash and dry your sheets, try to ensure that the sheets you purchase have a shrinkage factor of no higher than 4%.
Loose threads are not necessarily a sign of an aged sheet, and neither is one or two cases of double or uneven stitching. However, these should not be present in high priced, luxurious sheets.
10. Convenience
Care instructions vary across different sheets. Some require hand-washing, others need tedious dry-cleaning, and the simplest can be machine washed and dried.
While more luxurious sheets often need more careful cleaning procedures, you may want to choose products that are easier to look after based on the amount of free time you often have and the budget you can allocate for cleaning.
11. Health and Environmental Friendliness
A vast majority of bamboo sheets are hypoallergenic and environmentally friendly, but not all of them are created equal.
If you're looking for truly green sheets, try to opt for ones that have not been treated by harmful chemicals; most rayon and bamboo blends will have gone through chemical procedures that actually hurt the environment.
In addition, if you have sensitive skin or have allergies, you will want to ensure that the sheet specifies that it is hypoallergenic and resistant to dust mites and other similar contaminants.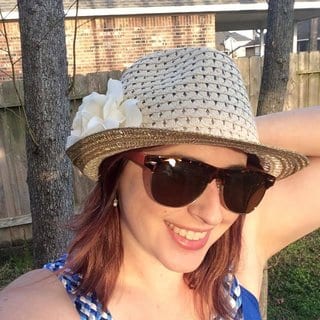 Head of Content at Sleepedia
ABOUT
Lauren is Sleepedia's Head of Content and is a certified sleep therapist who loves her sleep. Lauren helps people to get back to those deep, dream-filled nights they once had by helping to identify problems with their routine and sleep setup. Whether it's a mattress or pillow, Lauren researches the best products in the industry to provide you with an in-depth review of everything you need to know to encourage your buying decision.