Best Mattress for Pregnancy [Review] in 2021
Last Updated on November 27, 2020
written by sleep expert Lauren Hall
See full list of products
Find the products quick - here are the review winners
Pregnancy is an exciting time full of changes. If it's your first time being pregnant – or if you had issues with your usual mattress the last time you were pregnant – then you may be considering purchasing a specific mattress for the term that can provide you with the support, comfort and care that you need.
We've spent the time researching so you don't have to:
Best Mattresses for Pregnancy
Tempur-Pedic Cloud Luxe Breeze
This famous memory foam mattress brand is known for its luxurious and very plush feels, and this mattress is no exception in its line. In terms of construction, Tempur-Pedic is very secretive about the exact measurements, dimensions, and specific materials used in its make for proprietary reasons, which has raised criticism about transparency in the past. Still, it has not stopped consumers from purchasing and being happy with Tempur-Pedic products.
Read more
The mattress' cover is removable and made from microsuede and a patented CoolMax moisture wicking fiber that is somewhat similar to jerseys that athletes wear. This can help prevent sweating and add to the cooling effect.
This mattress is known to fulfill that guarantee. At the same time, it is an extremely soft mattress – the softest that the brand has to offer – and this can present a bit of a problem for pregnant women who need a medium-firm mattress.
The Tempur-Pedic Cloud Luxe Breeze is known for its outstanding comfort, above average motion transfer prevention, and very low heat retention.
Great for side-sleeping mums-to-be
Multi-layer technology for outstanding comfort and low heat retention
Made from very plush, soft TEMPUR-ES foam
Above average motion transfer prevention
Too soft for those who need a medium-firm mattress

Latest Deal: Tempur-Pedic Cloud Luxe Breeze
This hybrid mattress comes from a factory-direct company that makes several innovative sleeping products and tools. The mattress has a slightly complex construction that helps with its benefits for pregnant women. It comes in soft and medium-firm. The Tomorrow Sleep mattress' cover is made from a blend of nylon and polyester that is very thin, allowing you to feel the full effects of the mattress layers beneath. This mattress is equipped with great motion isolation, temperature regulation, and edge support, and can provide the memory foam feel and comfort without its common issues like overheating, lack of bounce, and feeling stuck. It's worth noting that the pressure relief for side sleepers in the medium firm version of this mattress is not as high as you may need.
Regulates temperature very well

Pressure relief and contouring features

Pregnancy friendly: Dense foam layer enables easy movement and prevents sinking

Pressure relief in medium-firm version may not be ample enough for side sleepers
Latest Deal: Tomorrow Sleep
Amore Hybrid Organic Cotton Medium Firmness Mattress
This hybrid mattress in a box is especially known for its benefits for those who share a bed, as it comes with the option to split your bed down the middle and have separate firmness settings. This is handy for those who need medium-firm support, but have partners who don't like that degree of firmness. You can also customize the overall firmness of your bed, so any firmness-related issues you may have had with a mattress is eliminated. The Amore mattress is built to work with virtually any foundation or frame, from adjustable bases to box-springs to platform beds and even to the floor. The mattress is good for motion isolation, air support, pressure relief, weight support, and temperature regulation, and it has a good amount of bounce that prevents one from sinking too far into the memory foam, reducing the "stuck" sort of feeling that memory foams tend to come with. It is worth noting that the edge support system on this mattress is not as good as others in the market, despite having an entire area dedicated to it, and that the company's reputation has faced issues due to poor customer service responses and difficulty in reaching and dealing with the company.
Ideal for couples: Hybrid mattress able to provide two separate firmness settings.
Bed firmness customisable
Built to work with any foundation or frame
Good motion isloation, prevents too much sinking associated with memory foam
Edge support system not the best in market

Latest Deal: Amore Hybrid Organic Cotton Medium Firmness Mattress
Motion Isolation and Weight Distribution
This is arguably the most important feature to keep an eye out for when it comes to mattresses for pregnancy. Women who are pregnant tend to sleep lighter and often feel more tired throughout the day, so getting enough rest is important.
As such, if you're sharing a bed, you don't want to be woken up by your partner, so having as little motion transfer is very important for a restful sleep.
It's also important for your partner, as you may regularly be getting out of bed at night to use the bathroom. Good motion isolation will prevent either party from feeling the movement from the other side of the bed.
This also ties in with weight distribution. For minimal motion transfer, weight distribution needs to be good too.
Proper weight distribution allows for your body to receive the right amount of support, even as your stomach grows and your proportions change. This will also stop you or your partner from rolling towards each other, or feel like you're on the verge of doing so.
Temperature Regulation
A majority of women who are pregnant tend to sleep hot, and this can have an effect on their quality of sleep. Sweating at night, caused by hormonal imbalance, can be uncomfortable and jolt you out of slumber.
That's why temperature regulation features are very important to have in a mattress for pregnancy.
You'll want to opt for a mattress that has some form of cooling technology, such as a gel foam or moisture wicking covers, in order to counteract this. It's important that the mattress that you choose ensures proper air circulation and ventilation throughout its form.
Firmness
You might be surprised how much the right degree of firmness can make a difference during your pregnancy.
As your pregnancy term goes on, you may find that you need to use the bathroom increasingly often, even during the most inconvenient of times – like in the middle of the night.
When duty calls, you need to be able to get up easily, and a mattress that is too soft and plush may not give you the support you need to get off the bed, as it will make you sink in too much.
At the same time, a mattress that is too firm may not be comfortable enough to relieve pressure, which is something you'll need as your tummy grows and you begin experiencing lower back pain. Pressure relief is also vital for the hips and shoulders in the side sleeping position that you'll be using.
Numerous medical professionals recommend sleeping on your side during pregnancy and suggest that sleeping in other ways may be harmful. A medium-firm mattress works best for this reason – it strikes a balance between too soft and too firm without jeopardizing comfort, support, or pressure relief.
Health and Safety
Many overlook this aspect when mattress shopping, but for peace of mind and the assurance of a clean and healthy mattress, it's recommended that you go for mattresses that have quality and safety certifications, such as a CertiPUR or Oeko-Tex certification.
This will ensure that the mattress you purchase only uses environmentally friendly products that do not involve the use of chemicals like pesticides, flame retardants, noxious adhesives, petrochemicals, or volatile organic compounds.
Harmful emissions as a result of these chemicals being used can cause health issues.
Some of these toxins have been linked to countless diseases like organ damage, hormonal disruption, and even cancer. So, when shopping, go for mattresses that are known to not contain added chemical toxins and to use natural or organic materials.
On top of that, you should also try to buy from a reputable brand, or from a store you know you can trust. While this can make the purchase more expensive, investing in the right mattress can ensure that it lasts longer and gives you the support and comfort you need during pregnancy.
Types of Mattresses
Memory Foam
Memory foam is the absolute best decision when it comes to a mattress for pregnancy. It is the most well conforming option and can provide needed comfort and support when purchased with the right degree of firmness.
When you are pregnant, you may begin experiencing lower back pain, and memory foam mattresses are known for being the best choices for reducing aches of that variety.
This is because they mirror the posture and sleeping positions of the sleeper and conform fully to their bodies. They are also known for providing a better, softer feel for side sleeping.
Memory foam mattresses are known for having excellent motion isolation and good weight distribution, which are essential for pregnant women.
The one downside is that they can sleep warm, so it's advisable that you only choose memory foam mattresses that have a cooling technology in place or have air circulation features.
In addition, cheap memory foam is often made with harmful chemicals, so be sure to choose your mattresses wisely. Fortunately, many modern memory foam mattresses are made with more natural and safer ways, and many have health certifications.
Latex mattresses are decent choices for those who are pregnant, as they have above average motion isolation and great weight distribution features.
With that being said, they can sometimes become indented by areas with higher weights, which can be difficult for those who are pregnant and need proper support. However, the cooling properties that latex offers can be helpful, so opting for a hybrid that makes use of latex could work fairly well.
Some mothers swear by air mattresses when it comes to comfort and support, especially since the firmness can often be adjusted as the trimesters go on, allowing the pregnant individual to customize their mattress to what suits them best.
While it isn't a usual choice, it's certainly worth considering for those who have the budget for it.
Do keep in mind that different air mattresses have different levels of safety, and going for certified mattresses is always the best idea. Some kinds of air mattresses use plastic that gives off fumes that can be harmful.
Innerspring mattresses aren't typically recommended for pregnant women. While they tend to be cooler and firmer, they have very little motion isolation and don't have the same kind of conforming support and comfort that other mattress variations can offer.
They also tend to develop hollows and ruts and don't easily return to their original shape, which is a deal breaker for any expectant mother.
Hybrid mattresses are a hit or miss when it comes to pregnancy. Combinations like memory foam and latex or memory foam and innerspring can work well because the favorable characteristics of each kind balance each other out, but that can work in reverse as well.
If you're going to opt for a hybrid, make sure that there is enough motion isolation, comfort, pressure relief, support, weight distribution, and temperature regulation, and read reviews from customers, too.
Top Five Best Mattresses for Pregnancy
Loom and Leaf
This luxury mattress is exactly the kind of pampering that an expecting mother-to-be will be able to appreciate. At 12" thick, this memory foam mattress is designed for plush comfort and can provide the support and pressure relief a pregnant woman needs.
Essentially, it is a mattress that has luxury features, but at a more affordable price. The Loom and Leaf mattress' construction is as follows.
This 2" comfort layer also doubles as a cooling layer and is made of conforming gel-foam of a high quality and 4.0 PCF density, infused with temperature regulating gel. But that's not all that this cooling material has to offer.
The gel within the foam here is infused through a technique called gel-swirl which allows for better, more even distribution of the gel in a manner that spreads throughout every corner of the foam.
This layer also has a spinal panel that is fixed over the top of it which is also full of gel, adding a whole lot of cooling properties to the mattress. If that wasn't enough temperature regulation, the foam is also convoluted for better air circulation and flow.
This 2.5" layer can also be considered a comfort layer of sorts. It is fashioned from visco-elastic memory foam with a 5.0 PCF density.
Like most memory foam layers, it is designed to conform to the body in order to relieve pressure points, and it also provides a small amount of support that is backed up by other lower layers. This is great for pregnant women who need added comfort and pressure relief.
This transition layer is 2" thick and is meant to act as the middle ground between the soft memory foam layer above and the hardier support base layer beneath, providing extra support to sleepers. It is known as a transition loft pad.
This foundational support layer is 5.5" thick and is made from high-density foam. It adds a huge support element to the entire mattress to provide those who are pregnant with the firm reinforcement that they need.
The mattress' cover is made from organic cotton that is quilted tightly in an interesting, compact pattern that is designed to be denser in the middle of the mattress but less compact along the edges and corners.
This is meant to add more support to the middle of the body, which is ideal for pregnant women. The cover is also constructed with natural thistle, which acts as a natural flame retardant, and is quilted with a 5/8″ layer of foam within it for a softer, more comfortable feel.
All-in-all, the cover is known for its softness and easy breathability, as well as for having a nice texture.
This mattress has very low motion transfer, making it ideal for those who sleep with a partner, and is good with weight distribution. However, it does not have particularly good edge support, so it could feel unstable when you're sitting at the ends of the mattress.
Nectar
The Nectar mattress is a great option for expecting mothers who need a comfortable a supportive memory foam mattress but on a budget. It still offers the features a pregnant mom-to-be would expect and need from a mattress without breaking the bank.
This mattress is 11" thick and is made up of several foam layers. We're including the cover in its construction because the cover acts as another foam layer in a way.
This mattress' cover includes gel memory foam of a 1" thickness quilted into it, which helps keep the surface of the mattress cool. The cover itself is made from a blend of long staple cotton and Tencel fabric, which is an environmentally friendly material manufactured from trees and known for being very breathable.
It is insect resistant and OEKO TEX Standard 100, Class 1 certified, so there are no harmful substances used in its manufacturing. The combination of gel foam inserts and breathable fabric can help those who are pregnant feel less warm while sleeping.
This 1" thick layer of gel memory foam is a semi-open lush foam that is usually constructed for medical purposes, and it is meant to absorb and distribute heat for good temperature regulation, making it a good choice for expecting women.
Like all memory foams, it also provides comfort and contouring pressure relief.
This 3" transition-style layer is made from premium Hi Core Adaptive memory foam, a kind of memory foam that is known for being excellent for pressure point relief, contouring intelligently to all curves of the body while also maintaining some amounts of bouncing and rebound for those who want it.
It is good for pressure relief, although its response time can be quite slow. While this is good for pregnant women who won't be shifting around a lot, the slow response time can be vaguely annoying to their partners as it can make them feel stuck.
According to Nectar, they are the only brand that makes use of this kind of foam due to its very heavy weight and high shipping costs.
This 6" layer of 2.2 lbs. density polyfoam is highly breathable thanks to air channels in its make that allow for good circulation. At the same time, the high density of this layer allows for great support for the rest of the mattress, which is crucial as you enter the second and third trimesters.
The mattress is extremely comfortable for side sleepers – which is how you will be sleeping when pregnant – and has a medium firmness.
Motion transfer is minimal, but can still be somewhat felt, weight distribution is extremely good, and edge support is somewhat lacking when sitting on the ends of the bed.
Nectar's customer service is known for being difficult to deal with, and shipping can take a long amount of time. This can cause a bit of hassle and stress that you may want to skip out during this already stressful time of your life.
Nectar also offers a 365-night free trial and a Forever Warranty, and also a guarantee to replace the mattress if it begins to sag more than 1.5".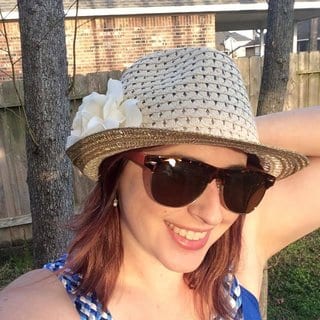 Head of Content at Sleepedia
ABOUT
Lauren is Sleepedia's Head of Content and is a certified sleep therapist who loves her sleep. Lauren helps people to get back to those deep, dream-filled nights they once had by helping to identify problems with their routine and sleep setup. Whether it's a mattress or pillow, Lauren researches the best products in the industry to provide you with an in-depth review of everything you need to know to encourage your buying decision. 
No Results Found
The page you requested could not be found. Try refining your search, or use the navigation above to locate the post.