Sealy Memory Foam Mattress Review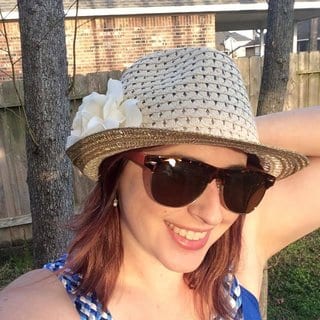 written by sleep expert Lauren Hall
Sealy Memory Foam Mattress Review
Sealy's Comfort Line exists out of the three versions of their memory foam mattress. This Sealy mattress review will break down the features and benefits as well as shine a light on the downsides of this line of mattresses so that you can make an informed decision.
One-third of our life is spent sleeping, therefore choosing the right mattress to sleep on is one of the most important decisions you can make.
Sealy Mattress Features
The Sealy Memory Foam Mattress is called the comfort line and comes in three different versions: essential, performance, and premium.
Although all use a combination of different types of foam, such as memory foam and advanced gel foam, the main difference is in the top layer and the Posturepedic technology used in the higher-end versions.
Also, the type of edge is different in each version, with the higher-end versions having a slightly firmer edge.
The basic version is called the Sealy Essential Collection and has a top layer of Sealy Comfortsense Foam, a base of SealySupport Gel Foam, and an Ultra-Stretch ComfortLoft Cover.
The feels available are firm, cushion firm, and plush. This is the most affordable and most basic version of the comfort line. However, it does not have Posturepedic technology.
The Sealy Performance Collection is the middle version. The base is as well made out of SealySupport Gel Foam but the top layer is made out of Sealy ComfortSense Foam and Sealy Chill Gel Memory Foam. The cover is made out of Ultra-Stretch ComfortLoft™ Cover and has Moisture Protect.
The Performance Collection is available in firm, cushion firm, and plush. Right in the middle, this is the median between the basic version and the high-end version, both in price point and features.
This version of the Sealy Mattress has Posturepedic technology, which means it has extra orthopedic support for your back and core.
Top of the line is the Sealy Premium Collection. It has the same top and base layer as the Performance Collection but the cover is with chill instead of only Moisture Protect, ideal for those who are often too warm at night. It is available in feels firm and ultra-plush.
The Premium collection is the high end of the comfort line. It is the most expensive mattress and also has the most features. This line also has Posturepedic technology.
Both the Performance and Premium Collection are made with Posturepedic Technology. This technology is developed in cooperation with orthopedic specialists, and this gives the mattress extra support right where you most need it, at your back and core.
Together with the memory foam, this helps to keep your body level while you sleep, creating a better rest at night as well as helping prevent back issues. It is an extra layer of thicker and firmer foam positioned right where your back would be when you are sleeping.
Available Sizes
Twin 38W x 74L" (only the Sealy Essential Collection)
Twin XL 38W" x 79L"
Full 53W" x 74L"
Queen 60W" x 79L"
Split Queen 30W" x 79L" (2 Pieces)
King 76W" x 79L"
Split King 38W" x 79L" (2 Pieces)
California King 72W" x 83L"
The prices depend on the retail stores where the mattresses are sold, as well as the delivery, warranty, and sleep test policies. Sealy does not sell their mattresses directly, but they are available all over the country in regular mattress stores. They are also available online via different retailers.
Sealy Memory Foam Mattress Upsides and Downsides
Sealy offers a wide range of memory foam mattresses and they sell them in stores around the country. It should therefore not be difficult to find a place where you can try out the feel of the new mattress before deciding which to buy.
Their mattresses are high quality and offer great support. Most customers offer positive reviews. On the downside, however, they only offer a limited warranty, between 5 and 10 years, whereas the industry standard is usually 10 years.
They are also priced at a higher price point than most memory foam ones. As with all Memory Foam mattresses, the Sealy Comfort collection also gives off a slight odor, known as off-gassing, when first unpacked.
Sealy is known to have a bit more of an odor than other brands. However, these gasses are not harmful and go away on their own within a few days.
Construction
Sealy Essential Collection:
Support: Standard
Cover: Ultra-Stretch ComfortLoft™ Cover
Top Layer: Sealy ComfortSense™ Foam
Base: SealySupport™ Gel Foam
Edge System: SolidEdge HD System
Sealy Performance Collection:
Support: Posturepedic Technology
Cover: Ultra-Stretch ComfortLoft™ Cover with Moisture Protect
Top Layer: Sealy ComfortSense™ Foam and Sealy Chill™ Gel Memory Foam
Base: SealySupport™ Gel Foam
Edge System: DuraFlex™ Edge System
Sealy Premium Collection:
Support: Posturepedic Technology
Cover: Ultra-Stretch ComfortLoft™ Cover with Moisture Protect and Chill
Top Layer: Sealy ComfortSense™ Foam and Sealy Chill™ Gel Memory Foam
Base: SealySupport™ Gel Foam
Edge System: Reinforced Edge System
All Sealy Memory Foam mattresses are adjustable base compatible so that they can be used in a wide variety of ergonomic positions. This is especially important if you already have an adjustable base and you want to be in a position to keep continue using it.
Comfort
Memory Foam Mattresses are specially designed to create a body-hugging sensation. The Sealy Memory foam Performance and Premium collection have extra added protection for your back and core.
This means that you will get the comfort of a memory foam mattress without having to give up support.
Because there are different firmness levels available for all Sealy Memory Foam collections it is highly likely to find one that has the exact type of firmness that is of each person's personal preference.
One of the special features of memory foam mattresses is that they adjust to your body after sleeping in it for a few nights. This allows for extra comfort and therefore better rest at night. It also helps not to feel all of the movements of another person sleeping next to you.
The different collections have each different Edge technology, however, they all help it easier to get in and out of bed without falling.
A mattress without edge technology will allow you to slide down and makes it uncomfortable getting up. With edge protection that is no longer a problem.
The covers of all of the Sealy Memory Foam collections are made out of Ultra-Stretch ComfortLoft fabric, with the Performance and Premium collection also having Moisture Protect.
This means that you will not have to worry about this one getting dirty with sweat issues or with you waking up in a puddle of your own moisture.
The Premium collection, in addition to the Moisture Protect, also has Chill technology, to keep the mattress cover feeling fresh throughout the night.
You Will Like This Mattress If…
You have issues with your back or if you are at a higher risk for back issues – This is because memory foam mattresses provide support where that is needed because of their reaction to pressure and weight.
You sleep with a partner – The reason why sleeping with a partner on a mattress is more comfortable is that it creates less movement on the bed overall if one of the persons moves around a lot.
You want to pick your own level of firmness – All three lines of the comfort line come in various levels of firmness. You can try them out in a store to pick the one you feel is most comfortable.
You need extra orthopedic support – The Comfort line Premium and Performance collection have Posturepedic technology.
You Will Not Like This Mattress If…
You often have problems with being too warm in your sleep – Although the Sealy chill technique helps somewhat, the fact remains that because of the body-hugging quality of memory foam mattresses there is less airflow around the body. This can lead to overheating at night.
You are overweight or obese – Although the memory foam molds itself around your body, a too heavyweight means that the mattress will soon lose support and its firmness.
You do not like memory foam mattresses – Memory foams are not for everybody. They are slightly difficult to get used to in the beginning and not everybody gets used to them even after a few weeks or months.
You want an economic one – The memory foam mattresses are among the higher prices in the market and that can turn some customers off from buying them.
You move around a lot in your sleep – For people who move around a lot, a memory foam mattress can create a worse sleeping experience because it makes them wake up whenever they try and turn around.
You have a high activity sex life – Because memory foam is softer and generally allows for less movement, this can create slight complications and difficulty if you maintain an active nightlife. I hope you liked our Sealy memory foam mattress reviews and hope to see you again.
Warranty
Sealy offers a 10-year limited warranty that doesn't include comfort preference, damage you cause to the mattress, or damage from using an improper bed frame, foundation, or adjustable base. The limited warranty covers manufacturer defects in the mattress. Most mattresses come with a 10- or 15-year warranty, though some have 20- and 25-year warranties, and a few come with lifetime warranties.
Frequently Asked Questions
 Where can I buy a Sealy mattress?
Most Sealy mattresses can be purchased from various stores. The closest retailer to you can be found on Sealy's website. The exception is Sealy's bed-in-a-box foam mattress, the Cocoon, which is available only online and shipped via UPS.
Sealy mattress delivery terms depend on the retailer. Plenty of retailers provide free delivery to your door, and some delivery options include setup and removal of your old mattress and box spring.
Which Sealy is best?
Recently, Sealy has invested in selling its best mattresses direct online. Their Cocoon by Sealy offers two mattresses, an all-foam Cocoon Chill memory foam mattress and a Cocoon Chill Hybrid, both of which are highly rated by customers overall. This one is well worth getting if you like memory foam mattresses that prioritize comfort and breathability.
Is Sealy a good mattress?
Sealy offers a wide array of mattresses and price points, some of which get good ratings from customers. However, in-store offerings are sometimes marked up substantially and have some disagreements when it comes to durability and value.
Are Sealy mattresses toxic
No way! Foams in Sealy's mattresses are CertiPUR-US® approved, which is a low VOC (volatile organic compound) emissions standard. But, those with severe chemical sensitivities may want to go for memory foam mattresses with more rigorous certification.
What is the best Sealy mattress for side sleepers?
The Cocoon By Sealy Chill Hybrid offers a well-rated coil mattress that features balanced pressure point relief, which is ideal for side sleeping. While there are some in-store alternatives that are softer, there are some complaints about the durability in some cases.
Related Post: Best Memory Foam Mattress [Review]