Best Mattresses For Athletes [Review] in 2021
Last Updated on December 7, 2020
written by sleep expert Lauren Hall
See full list of products
Find the products quick - here are the review winners
There have been numerous studies where researchers were able to establish a direct link between strong athletic performers and healthy sleeping habits. Athletes that are well-rested tend to be much quicker, more accurate, stronger, and faster as opposed to those who don't have the same quality of sleep. Proper sleep not only aids your performance but also helps you prepare better. Proper sleep has been known to supplement exercise routines. This would, in turn, allow these athletes to build strength, muscle, and endurance in a more efficient manner. Those athletes that don't pay too much attention to their sleeping patterns will definitely be paying the prices mentally, physically, and emotionally.
Read more
It was found in a 2014 study that adolescent athletes who were sleeping less than about 8 hours had at least 1.7 times more chances of getting injured during competitions and events. On the flip side, it was found in a 2007 study that those swimmers who slept for around 10 hours over a period of 6 or 7 weeks, would have quicker reaction times, higher stroke rates, and faster swim times.
Similarly, if you aren't choosing the right mattress for yourself, you are directly affecting your sleeping routines and habits. It is important, however, to really understand how a mattress is going to help you through its firmness, comfort, and support. There are many important factors to consider while picking out the best mattresses for athletes. Don't worry! We have you covered.
In this buying guide for the best mattress for athletes, we will introduce you to our picks from the market. You can sift through these and then read about all the factors you have to consider while making a decision.
Before we move on to the 5 best mattresses for athletes, we are going to share our top pick, so you don't have to go through every product individually.
The Sweetnight Queen Mattress in a Box is our top pick because of its many features that really caught the attention of our experts. First and foremost, this mattress in a box offers sleeping partners with motion isolation for the most undisturbed and peaceful sleep you can experience.
This Queen 12-inch mattress was manufactured using 775 coils that were wrapped individually for its innerspring. This feature works with the gel memory foam in the mattress's construction for offering supreme levels of support and pressure relief. This is one feature that should be very beneficial for people who can't help toss and turn all throughout the night or experience back pain.
Our top pick also utilizes 3-zone pocket springs that can be contoured in order to create a cozy feeling of support while you slumber over it. The weight absorbed by the mattress is evenly distributed all throughout the mattress, so your entire body is supported properly.
Furthermore, the gel memory foam used in this product works by adjusting uniquely to every sleeper's body temperature and body weight. This guarantees that every kind of sleeper gets optimal comfort, proper back support, and alignment.
The quality of this product can be sensed from the fact that 96% of consumers who used it were completely satisfied with this product and even referred it to their friends or family.
We've spent the time researching so you don't have to:
Our Top 5 Best Mattresses for Athletes
Sweetnight Queen Mattress in a Box
This mattress provides superb motion isolation for undisturbed sleep. The 775 separate innerspring coils provide the ultimate support, making the motion isolation feature possible. The construction of this mattress is such that users will experience pressure relief, meaning they will experience significantly less back pain. The springs of this mattress help your side of the bed move individually while you're tossing and turning or even vice versa. This product is also quite resistant to roll-off and sagging and has what can be described as a medium-firm feel. 
The Sweetnight Queen Mattress in a Box also features a 3-Zone pocket spring construction, allowing it to adapt to the shape of your body for ultimate support. These springs have been designed to ensure that your body weight is distributed and absorbed evenly. These springs also work to provide targeted support for your body, where your back will be aligned perfectly throughout the night.
Read more
96% of consumers who used this product were completely satisfied with this product and even referred it to their friends or family. You will find that this product is smartly shipped by the manufacturer and can be set up very easily. All you need to do is unpack it and let it decompress on its own into a plush shape.
If you were unsatisfied with this product for any possible reason, the manufacturer has offered users a 10-year warranty alongside a helpline that offers 24-hour support.
10-year warranty from the manufacturer
Motion isolation helps sleeping partners experience a deep sleep 
Latest deal: Sweetnight Queen Mattress in a Box
Early Bird 10-inch Memory Foam Mattress
The 10-inch memory foam from Early Bird is a temperature-regulated, breathable mattress. It delivers true and plush comfort because of its memory foam that has the ability to cradle your body for a cozy and cool sleep. The Early Bird Mattress also offers its users with ergonomic support when the memory foam uniquely to the sleeper's body weight. This customized form of support is great while dealing with the body shape of athletes while eliminating all pressure points and increasing comfort levels. If you are eco-conscious, then this product is the one you should choose. Not only does it give proper support to an athlete's body during sleep, but it also uses zero harmful chemicals in its construction. Low volatile organic compounds have been used in its design along with zero formaldehyde. Its construction also does not feature any such material that may cause or worsen nausea, dizziness, headaches, and asthma.
Read more
This mattress has also advertised for 100% transparency, as it has a 10-year pro-rated warranty and a dedicated support team ready to answer your questions. While the mattress may take a little time to decompress after arrival on your doorstep, you are guaranteed to experience plush comfort within 48 hours of delivery.
Lastly, since this product is so good at absorbing movements throughout the mattress, it has been approved by most couples too. All of these users found that you barely notice the shifts of weight when a sleeping partner shifts their weight; hence, both folks sleeping on the mattress experience a high quality of sleep.
This mattress is temperature regulated and very breathable
The mattress's memory foam responds to all body weight
This mattress comes with a warranty lasting 10 years
Latest Deal: Early Bird 10-inch Memory Foam Mattress
lee Sleep Aquarius 10-Inch Memory Foam Mattress
The Olee Slee Memory Foam Mattress is constructed using 7% spandex and 93% polyester to produce a quality and medium-firm mattress. If you choose this product, you will find that it offers ideal comfort levels and support during every possible sleeping position. This product has also been constructed for perfect balance and to relieve pressure in all those sleepless nights. This mattress uses unique gel-infused foam layers that work perfectly in order to regulate your body temperature. The memory foam has been specified as a 1-inch 8 ILD soft foam that supports your body with soft power.
Read more
The base layer of this product has been categorized as being of high density. This means that the mattress is quite durable and long-lasting. To top it all off, the manufacturer has advertised that the product has a 10-year warranty.
With this product, you have also been promised a very prompt delivery where the mattress will have been delivered compactly, compressed in a box. This means that your setting-up and handling process will be relatively easy. The mattress will, however, according to the manufacturer, take about 72 hours to reach its full potential.
Lastly, this product has been certified by the CertiPUR-US label for premier sleep innovation. This means that the Olee Sleep Memory Foam Mattress may just be able to change the quality of your sleep. Every product from Olee Sleep, including this mattress, gets tested individually and certified as safe for use.
Offers users ideal levels of comfort and support
Infused with a cooling gel that makes the mattress breathable
CertiPUR-US-certified to meet the industry's standards
Some consumers found that it wasn't great for side sleepers
Latest Deal: Lee Sleep Aquarius 10-Inch Memory Foam Mattress
Signature Design by Ashley
Athletes are usually on the lookout for a deep, supportive sleeping because of the immense pressure they face while training and competing on a daily basis. This is why this product from Ashley Furniture has made sure that you have ultra-plush layers in your home for a beautiful night's sleep. This hybrid mattress has been rated as ultra plush. Alongside the gel memory foam, the product offers about 680 individually wrapped power-packed coils in its construction. These coils are in place for maximum support of your body. These synergize with the quilted foam in order to give you the cozy and soft comfort you have been craving for. This express hybrid innerspring mattress has been constructed using a hypoallergenic material that keeps dander, mold, pollen, and dust mites out.
Read more
This makes the mattress perfect for those athletes – whether they are children or adults – who want to steer clear of allergies. While it is made from allergy-free materials, this mattress was also found to require very low maintenance.
When you order this product, you will find that the setting up process is also quite simple. The mattress will arrive in a box. All you need to do is cut its protective wrapping and watch the product expand. This mattress measures up to 60 inches in width, 79.5 inches in depth and 12 inches in height – which will fit your queen-sized bed frame perfectly.
You will be able to experience a better night's sleep
Features a gel memory foam that adds to its comfort
It offers users maximum support 
Shipped out directly from the manufacturer in a timely manner
Latest deal: Signature Design by Ashley
Sleep Innovations 4-inch Dual Layer Gel Memory Foam Mattress Topper
If you were looking for a lot of luxury at a reasonable price, then this product is what you need. The Sleep Innovations Mattress Topper will provide you with unbeatable comfort and gentle support because of its plush fiber microfiber shell cover with 4" overfill and 600 grams per square meter. This mattress topper is constructed with hypoallergenic materials to keep you allergy-free throughout the year, and it can be machine–washed as well. The Full-Size mattress topper stands at about 39×80 inches and weighs just 43 ounces. The product also uses four anchor bands to hold your topper firmly in place over your mattress. You also don't have to worry about compatibility, as this product fits all kinds of thicknesses ranging from 8" all the way up to 18".
Read more
The construction of this mattress topper is a box stitch-through and is very easy to care for. If you were to spill anything onto its surface, all you would need to do is visit the laundry room. Sleep Innovations has also warranted the product against a wide range of defects.
While Full Sizes are the best for guest beds, other variants like Twin, Full, Queen, King, and California King can work out great for other places. Whichever size you choose, you're in for an evenly distributed 8 hours of comfort and allergy-free sleep.
Hypoallergenic and machine washable
Suitable for all kinds of mattresses
Easy to clean and maintain
Some consumers complained that the product was too flat
Latest deal: Sleep Innovations 4-inch Dual Layer Gel Memory Foam Mattress Topper
Best Mattresses for Athletes Buyers Guide
Considerations
Next up, we're going to be digging deep into how you need to use your considerations whenever you are browsing through and comparing mattress models and brands. Here are some of the more important factors you should be mindful of:
Firmness
The firmness of a mattress is directly linked to the uppermost layers of a mattress. These layers are collectively termed as the comfort system or comfort layer of the mattress. Firmness is measured by the industry on universal numerical scales, where 1 is the least firm while 10 is supposed to be the most firm. Most of the mattresses you can find in the market nowadays are usually rated anywhere between 3 (soft) and 8 (firm).
If you are a heavy sleeper who stands above 230 pounds, then you need to look for medium to high firmness. If you opt for a softer mattress, then you will simply sink into the surface – which is deemed uncomfortable.
If you have a below-average weight, i.e., you weigh about 130 pounds or less, then you should typically look for a mattress of 3, 4, or 5 softness. If the mattress is any firmer than this, then they may think the mattress is just flat and is far from comfortable.
Sleeping Position
Sleeping position signifies what position you prefer for sleeping. Those who sleep on their backs need to pay attention to the alignment of their spine. This can be greatly affected by the firmness of a mattress.
Side sleepers, on the other hand, do the exact opposite and are working against the alignment of their spine. This is why they should look for mattresses that will conform to the shape of their body and hence will target all kinds of pressure build-up.
Lastly, stomach sleepers can also have issues that revolve around the misalignment of their spine. This is exactly why stomach sleepers should look for firmer kinds of mattresses that do not build pressure around their shoulders and neck.
Temperature Neutrality
It is completely normal for adults to naturally either sleep warm or even hot. That said, the wrong kind of mattress may even amplify these feelings. As a result, the mattress may seem like it is emanating heat. Not only do these experiences feel uncomfortable, but in the case of athletes, they might leave them unfocused or tired in the morning.
If this is your problem too, then you should look for models that are known to retain less or maybe even repel your body heat. This will help athletes get a fairly cool sleeping experience throughout the night.
Support
 This consideration is supposed to direct your attention towards the support core of your mattress – which will be located right beneath the comfort layer. These cores are meant to withstand the weight of the sleepers and are put in place so they can push back. This is also the consideration where you are directly influencing the alignment of your spine.
If your choice of mattress doesn't have inadequate levels of support, then it will eventually sag down and cause the surface to become uneven. This will result in the athlete feeling pressure and pain all over their body after a certain period of time.
Frequently Asked Questions
How Can We Be Sure About the Noise Potential of a Mattress? 
Mattresses that advertise their solid layers for comfort and support are also promoting that their product has very low noise potential. Strong support and comfort layers directly imply that the mattress can handle your pressure and hence cuts down on all kinds of disruptions during the night.
How Can We Stop Ordering the Wrong Size of Mattresses?
Even though the standard sizes of mattresses are typically set by manufacturers to be wide and long enough to accommodate most beds and potential sleepers, there are some athletes that can be pretty large or tall. This is why they should prefer a size larger than what they seem to like, such as the wider King sizes or California King sizes.
How Important of a Consideration Is Motion Isolation?
All the mattresses on this list have been engineered in a manner that they absorb motion, but why is that important? Well, whenever your sleeping partner shifts his/her weight or simply gets up in the middle of the night, why is it that you notice? This is because your current mattress has a low motion isolation rating. If you are looking for minimal sleep disruptions or think that you are a light sleeper, then you should especially pay attention to products that guarantee motion isolation.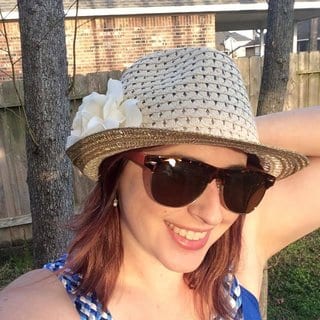 Head of Content at Sleepedia
ABOUT
Lauren is Sleepedia's Head of Content and is a certified sleep therapist who loves her sleep. Lauren helps people to get back to those deep, dream-filled nights they once had by helping to identify problems with their routine and sleep setup. Whether it's a mattress or pillow, Lauren researches the best products in the industry to provide you with an in-depth review of everything you need to know to encourage your buying decision.