Best Baby Travel Beds [Review] in 2021
Last Updated on March 12, 2021
written by sleep expert Lauren Hall
See full list of products
Find the products quick - here are the review winners
Looking to go on vacation, or are you constantly on the go and struggling to find a way to put your toddler down during travels? 
Well, let me tell you, you're not alone. 
Any parent knows the struggle of putting their toddler down while traveling, and in general, traveling can be an exhausting experience for your little one. It's important to find a travel bed so they can snooze on the go comfortably. 
But no need to panic; I'm here to help. I have spent 8 hours trekking through many sites and looking at 39 different baby travel cribs, ranging in sizes, firmness levels and ensuring they're convenient for all parents on the go.
Now:
To make things easier for you, I have factored in all the key considerations and put them into an easy step-by-step guide below. With all my top picks and an in-depth guide of everything, you need to know about taking your little one on the go. 
Here's a tip: when looking for a baby travel bed, it should fold into a compact size for easy storage, but you should also consider the best travel bed for your toddler, as each toddler has different requirements, lucky for you, there's plenty to choose from on my list!
Stay tuned; you won't want to miss my top 3 picks. 
We've spent the time researching so you don't have to:
Our Top 5 Best Travel Cribs
The Shrunks Toddler Infant Travel Bed
Best travel beds for infants
If you're looking for an airtight and comfortable portable baby bed, then look no further than awarding-winning The Shrunks Tuckaire that has proudly been working with Amazon for over 10 years. 
The one thing about travel air beds is that they squeak and disturb you and your child every time they move, but thanks to the soft flocking on the top, the baby travel bed are almost silent.
Bigger doesn't always mean better; in some cases, for toddlers, it is better to get a mattress that fits them snuggly; lucky for you, this travel bed can be adjusted to be the right size and fit by just adjusting the air! 
But that's not all:
This travel bed is fitted with guard rails and a tuck feature to make toddlers feel secure, cozy, and right at home. You can even tuck in blankets and sheets into the inner air mattress for comfort. The security rails also help prevent your child from falling out of bed. 
Don't like waiting around ages waiting for an airbed to pump up? Well, good news, it only takes 2 minutes and even includes an electric pump that's easy to use. The best part of this air travel bed is that it folds up into a tiny, lightweight bag for complete convenience. 
Comfort, quietness, and convenience on the go? The Shrunks will tick all the boxes!
Made using safe materials and completely devoid of toxic substances
Small design allows it to be carried anywhere
Only 2 minutes to reach full inflation
Has a weight capacity for 68 kg, which is more than enough
Might be a bit heavier than some people's liking for a travel crib at 3kg
Latest deal: The Shrunks Baby Travel Beds
Baby Lounger and Baby Nest Travel Crib
best travel cribs for babies
A happy snoozing baby makes a happy parent, especially on the go, which is why you need to try out this award-winning baby lounger by Baby Nes for both at home and on the go. It is ideal for newborns up to 12 months old!
First things first are that this baby lounger is made out of PP cotton material that has been certified by OEKO-TEX. It is also made out of hypoallergenic materials which mimics the feel of the womb, your baby will nest in a snug and soothing environment. 
This lounger is not only brilliant for on the go and keeping your baby happy and comfortable while traveling but it is also brilliant for tummy time, the rounded sides help prop up your baby and help them develop neck strength.
But wait that's not even the best bit!
Baby Nes also added an extra cushioning to the base for optimal support, so you won't need to worry about playing your baby down in this lounger on the hard floor, or unknown hard beds. It is the perfect lounger for all occasions. 
Now as parents we all know convenience is key, and your little one is prone to accidents which is why Baby Nes has made this lounger easier to clean, with two breathable covers, upgraded zippers, and waterproof covering over the foam padding– it is even machine safe!
To top it all off, Baby Nes also offers a 30-day no-reason refund and a 12-month service so you can buy this one for your little one with complete confidence. 
Ideal for tummy time as the sides help to prop up your baby's head
Materials used are non-toxic and hypoallergenic
Extra padding so perfect for on the go
If you are looking for an inflatable mattress, this might not be the best choice
Latest Deal: Baby Lounger and Baby Nes
EnerPlex Kids Inflatable Infant Travel Bed
best
 baby travel beds that are air mattresses
Mom and Dad both deserve a good night's sleep while traveling and now with EnerPlex it has never been so easy. No more sharing beds at hotels on vacations or while camping, your little one can have their own pretty pink or cool blue airbed all to themselves!
This lightweight blow-up bed is excellent for vacations, going camping, or even visiting grandparents. The convenience of this air matttress is like no other, it comes with an oversized travel bag and even comes with a high output pump.
It is even puncture-proof, EnerPlex uses a durable, puncture-resistant PVC with its never-leak technology. The Velvety soft flocking also makes a super soft and comfortable surface for your kiddo to sleep on. It is also waterproof and easy to clean– perfect for the outdoors! 
Slow inflation? Never heard of it.
This soft kid's airbed will inflate in 30 seconds, you heard me, 30 seconds! It even includes a 120v pump and will fit all standard crib sheets, and and and it is simple and compact so you can store it in the carry bag for convenient travel storage. 
If you're looking to transition your child from a crib to a regular bed, EnerPlexx is an ideal solution for those in-between months where your child is not ready for a regular bed, plus it makes an excellent in-between bed for on the go. 
You'll never have to worry about your child rolling out of bed accidentally again with the added bumper for safety, EnerPlex aims to make your kid's air bed experience the very best. They even offer a 2-year warranty and a lifetime guarantee, it doesn't get better than that! 
The removable inner bed lets you place a sheet (or blanket) inside
Inflate the mattress to full size in only 30 seconds
2 year warranty to give you peace of mind
Large in size when fully inflated
Latest Deal: EnerPlex Kids Inflatable Infant Travel Bed
Baby Delight Snuggle Nest Travel Crib
best travel beds for babies
Snuggle Nest is designed specifically for travel and will save you a lot of hassle in the future, especially if you're facing difficulty in keeping your child asleep during travel, this mattress may just come to your rescue.
Baby Delight Snuggle Nest offers a protective, open area for your baby to lay in, either on your bed or even on the go, it is super comfortable and will allow your little one to fall asleep in no time. 
The side panels are well ventilated and prevent rollover, they're sturdy but simple to reach and access your little one. They are also tough and durable but the structural mesh allows for effective air circulation and allows a comfortable temperature for your little one to sleep in.
Travel? No problem.
When it's time to travel this sleeper will fold easily and compactly and even has a little bit of storage space to hold all the essentials for on the go. It even comes with a soft-glow night travel crib light at the head of the sleeper so you can peek at your little one while they rest. 
It is a brilliant travel bed or daytime napper. Plus for breathability the quilted fashion cover features and airy mesh inlay along with the interior, plus the mattress is waterproof and machine safe for easy maintenance and convenience. 
This will cradle your baby on the go while allowing you to keep a close eye on your little one. 
Comes with a travel crib right at the end 
Ultra compact design for easy transportation
Comes with a free carry bag
Latest deal: Baby Delight Snuggle Nest Afterglow Infant Sleeper/Baby Bed
Lotus Travel Crib
best travel cribs for flying
Lotus travel crib was built for portability with their crib that turns into a backpack within 15 seconds! It will make a perfect match for on vacation or on the go, you can even use it while you're waiting around for your plane in the airport.
It provides worry-free airport travel, it is designed to be easy to fly with its compact, lightweight design with a light backpack carrying case that is only 13lbs in total! This portable travel crib is also GreenGuard Gold non-toxic certified and provides breathable airflow.
You can nurse your little one to sleep and then just zip the lockable access door that is super quiet to shut. It is kinder to your back and when it's time for them to start crawling then it's much more fun, perfect for sleep and play.
Now:
The updated mattress pad is made with a thick, soft foam that is approved for newborns, to infants from 0-3 years old. It provides a super soft environment for your little one to crawl around and sleep in.
Plus just for convenience, there's no assembly equipment required, it is easy up and down. This makes it perfect for on-the-go as, as soon as your little one starts to get cranky and sleepy you don't have the hassle of trying to assemble an awkward crib.
For convenience and comfort on the go, Lotus is an absolute winner. It may be on the pricier side but you will get more use out of it than you will ever believe, it will be your go-to for both at home and travel, plus Lotus travel crib offers a 2-year warranty! 
Can be set up in only 13 seconds
Uses safe materials that are free from phthalates, heavy metals, and PVC
Can be easily folded in a carry bag
Very expensive at over $200
Latest deal: Lotus Travel Crib
Dream On Me, Pack N Play Playard Travel Crib
best 
travel cribs Pack N Play
This portable travel crib is extremely portable, it sets up and folds down in minutes making it the ideal travel companion for both infants and toddlers, it is brilliant for vacationing or going to see family. It stores up flat and can be stored in it's durable carrier bag for easy access. 
Parents looking for one of the best baby travel cribs at an affordable price then this may be your perfect match, it is the lowest priced portable  travel crib that has a high value for money. 
This travel crib comes with a soft mattress so your baby can play easily and then when it comes to going to sleep it is super comfortable. It is ideal for babies up to 30lbs.
Parents on a budget will love this one. 
The Playard sides are made out of a soft, airy mesh fabric that will allow for breathability and temperature regulation for your little one, it also allows you to keep a close eye on your baby while they sleep or play. 
Playard gets a big thumbs up for safety and durability thanks to its sturdy aluminum frame with reinforced stitching and a locking system for extra safety. The fabric and mesh are also free of harmful allergens and can be easily cleaned from the mess. 
For a good quality travel crib on a budget, this one seals the deal every time. 
Can be set up and set down in minutes
Soft mattress and durable mech walls
Ideal travel crib for parents on a budget
Sturdy aluminum frame, reinforced stitching and locking system 
Latest deal: Dream On Me Pack N Play Playard Travel Crib
Lulyboo to Go Baby Lounge Portable Baby Travel Bassinet
Now, this travel bassinet is a super safe sleeping spot for your baby during power naps on the go, it folds into a backpack and has a waterproof base making it perfect for your little one at home and for outdoor use. 
It comes with a removable canopy and activity bar to keep your baby happy and entertained on the go, which is also brilliant for keeping your baby out of the sun on hot summer days out. 
But that's not all:
The Lulyboo is an excellent option for going to friends, going on a picnic, or even traveling on vacation; it provides a safe spot for your baby to lay on for a nap, folds down into a backpack, and can even be bought on an airplane. 
 In terms of convenience, this travel crib comes with a removable cover that is machine safe! We all deserve convenience as parents as little things like hand washing a travel crib can take precious time out of the day that you don't need. 
This travel crib makes an excellent napping companion on the go, plus it can be used for play, tummy time, and diaper changes. 
Can fold down to a backpack for easy travel convience
Comes with a removable canopy and activity bar
Removable sheet that is machine washable 
Latest deal: Lulyboo to Go Baby Lounge Portable Baby Travel Bassinet
Munchkin Brica Fold N' Go Travel Bassinet
best
 travel cribs for on the go
The Brica Fold n' Go Travel Crib Bassinet provides your baby with a safe and comfortable place to sleep wherever you go. Taking a trip to the beach? Wanting to have a picnic in the park with family and friends? This lightweight travel bassinet is ready to go anywhere.
The Brica Fold N' Go folds down in seconds and even includes a convenient carrying handle. Plus the locking frame and durable sidewalls provide stability, and the breathable fabric and ventilated mesh keep your little one cool and cozy.
It even comes with a firm mattress and fitted sheet that will provide a safe sleeping environment for your baby. Your infant will be able to rest comfortably on the bassinet's removable, water-resistant mattress pad and fitted sheet.
But that's not all:
This travel bassinet weighs less than 3 pounds and folds flat with a carrying handle meaning that it is simple to bring along wherever you go, it will even fit in a suitcase. Perfect for wherever you're headed.
This is a cinch to set up; the study frame locks with an audible click at four different points and then when you're finished just press the release button to fold up the bassinet and then you're good to go.
 This is the perfect travel crib for newborns up to 3 months old!
Can fold down in one click 
Super lightweight and portable
Removable, water-resistant mattress pad
Well ventilated and breathable design 
Only ideal up to 3 months or 15 pounds
Latest deal: Munchkin Brica Fold N' Go Travel Bassinet
Baby Bjorn Travel Crib
best travel cribs for babies and toddlers
Traveling with children has never been easier than with BabyBjorn Travel Crib, you can set up and fold up this travel crib in one simp;e move, plus with the soft, comfy mattress that is included you can always guarantee your baby will sleep well wherever you go. 
The airy mesh fabric allows for sufficient airflow and temperature regulation while giving you reassuring supervision over your baby, you can even use this travel crib from newborn all the way up to the age of 3!
You and your family can really discover the benefits of the travel crib, not only is it brilliant for on the go but it can be used at home, at a friend's house or even for sleepovers at grandparents' houses. 
But here's the kicker:

BabyBjorn Travel Crib only weighs 6kg, making it both lightweight and portable. If it's not in use you can simply fold it up and keep it in their practical carrier bag for on the go. Plus the removable sheet is machine washable.
Now I know this is slightly pricier than the other options I have given you today but honestly, it's worth every buck. It is not only a durable, comfortable, and convenient design but it will last your child up to 3 years old! 
Airy mesh fabric for enhanced breathability and easy supervision
Includes a soft, comfy mattress with fitted sheet
Latest deal: Baby Bjorn Travel Crib 
Graco Pack 'n Play Travel Dome
best travel cribs with travel bassinet
Looking for a crib that can act as a regular crib for home as well as a travel crib for on the go? Well, the Graco Pack 'N Play Travel Crib Dome can be used in or out of home, so you can have your baby resting by your side wherever you go. 
The removable bassinet features a protective UV 50 canopy and carrier bag for comfort, safety, and convenience while you enjoy the outdoors with your baby, whether it's in the garden or heading to the park for a playdate. It will shield your baby from the sun and keep them cool.
The raised bassinet positions your baby at eye level and allows for easy check-ins throughout the day and night. You can even remove the bassinet to easily convert it to a spacious toddler Playard, this travel crib is ideal for a baby to a toddler. 
As it that was enough:
This portable baby crib even has diaper changing features, with wipe-clean fabrics that will make baby changing quick and easy, plus there's a storage space included to keep all your baby's essentials. 
Both the playard and the portable baby travel crib have full mesh sides for visibility and breathability. This travel crib does it all, plus it will last you for years! I can't believe everything you get for the price! 
Acts as a home crib, travel crib and even has diaper changing features
Has a UV 50 canopy to shield your baby from the sun
Made with breathable mesh 
Has storage space for all the essentials 
Latest deal: Graco Pack 'n Play Travel Dome
Best Travel Cribs and Travel Beds Buyers Guide
When it comes to our baby they deserve the very best, and getting yourself a high-quality travel crib means that your baby can rest in a familiar environment at home while allowing that ease of safely traveling with your baby.
When it comes to getting a travel crib convenience is key, you should ensure that the travel crib is easy to fold, that it is easily portable, easy to clean while being secure enough to provide you with peace of mind while you travel.
Finding the best travel cribs for your baby all depends on your needs, your baby's needs, how often you're looking to travel, and what features you would like to get out of a portable travel crib.
Let's break down everything you need to know:
Things to consider before buying a portable baby travel crib or baby travel bed: 
A high-quality travel bed allows your toddler to sleep and rest in a comfortable environment away from home. Make sure to choose a travel bed that is easy to use and transport when you need to travel.
Since your outdoor travel crib is going to be exposed to harsh elements, the bed should be easy to clean and sanitize. The best travel cribs are built around your specific needs, how often you travel, how old your baby is, and the features that you want.
Here are a few helpful suggestions you should consider before purchasing a travel bed for your baby.
Ease of Use and Convenience
If you are traveling, chances are that you already have a lot of luggage in your arsenal, including your toddler's stuff. It is inconvenient to carry bulky items that take up lots of space and weigh a ton (figuratively speaking of course!).
So your first priority is to see how easy it is to carry the travel bed. Travel cribs come in various sizes and styles. Some of them are easy to fold, such as portable beds, while others fold into a tent or mini cocoon.
Air mattresses are by far the easiest portable baby travel beds to store because when they lose a significant amount of size and weight when deflated. Your priority should be to select a mattress that is compact, lightweight, and easy to set up. 
Here's a rule of thumb: if it can't fit in the trunk of your car, you should look elsewhere.
Safety and Comfort
Nothing is more important than your child's safety. The best baby travel beds are designed in such a way that they make it difficult for children to escape from their closure. The travel bed should make it impossible for children to accidentally rollover.
Some travel beds have very thin mattresses to reduce weight and manufacturing costs whereas there may have poor airflow. Thin mattresses won't provide enough cushioning to your children, while poor airflow means that the temperature inside the cot could get very uncomfortable.
The Baby's Age and Size
Some travel beds are designed for older toddlers, others are only big enough for newborns. Many manufacturers found a healthy workaround for this limitation: cords that can be adjusted to increase and decrease the bed's overall size.
Easy to Assemble
Let's face it; you will be carrying the portable bed around with you a lot during your travels. It makes sense to find a bed that is easy to set up in just a few minutes. If it takes more than 10 minutes to set up, you probably should find something else.
Travel Bag
Most travel beds come with a carry bag or travel bag to help you store your accessories with ease. Once again, the trick is to find a product that doesn't weigh a lot, with or without a travel bag. The bag lets you unfold the travel mattress when not in use.
Out of sight and out of mind, as the saying goes.
Different types of portable baby travel cribs and travel beds:
There are a few different types of portable;e baby travel cribs and I'm here to break it all down:
Inflatable Travel Beds for Babies
As the name suggests, these beds require inflation and deflation. An electric pump is used (may require batteries to work).  If you choose an inflatable toddler bed, make sure it has rails with raised sides that form bumpers to prevent your toddler from rolling over the mattress.
When you deflate the mattress, it reaches a compact and lightweight package.
There is one big disadvantage with these mattresses though: they are easy to puncture if the manufacturer used low-quality materials. In many cases, you can repair punctures using a repair kit (often comes with the inflatable mattress).
However, some of the inflatable travel beds I have selected today come with a few year's warranties.
Air mattresses for Babies
If your child isn't very active at night, you could go with a regular air mattress without any protective built-in rails. This travel bed is not safe for very small children who will probably twist and turn during sleep.
Folding Travel Crib
Apart from inflatable beds, you can also use folding travel cribs for use with your toddler. These beds require no assembly and bear a great resemblance to tents. The only problem is that it takes longer to set them up and, depending on the quality, maybe heavy.
 Travel bassinet
Now a travel bassinet is a mini crib for your baby to lay in while you travel. They are ideal for newborns up to 6months old, they are perfect for on the go when your baby needs to be put down for a nap.
They also offer a good amount of protection as most come with a removable and washable mattress pad and cover at the bottom. Some even come with a  canopy over their head to protect them from the sunrays and to keep them cool when outdoors.
Playard:
This is also known as a multifunctional travel crib, it acts as a crib, travel crib, napper, and play area for your little ones. Some even have travel bassinets attached to them as well as entertainment toys to keep your little one entertained on journeys.
Questions to ask yourself before buying a portable baby travel crib or travel bed: 
What is Your Budget?
While your child's safety is of utmost importance and non-negotiable, you should be able to find a fairly safe option even if you're on a limited budget. The mattresses we have available on this list are an excellent choice and extremely affordable.
Typical prices vary from $50 to over $200.
How Old is Your Child?
Not all travel beds are universal in size. And not all toddlers are the same size or grow at the same pace. They have features that may or may not accommodate your child's height, age, and weight.
You need to know these metrics before searching for a bed to ensure you select the best fit for your toddler. I have selected a wide range of different travel cribs for a range of different ages. Some come with a travel bassinet as well as a portable travel crib that will grow with your child, from newborn to 3 years old. 
Travel Crib for toddlers
Toddlers are naturally curious and will cause lots of chaos in their beds. To prevent any damage to the crib (and to your toddler) find something that is both durable and easy to clean.
It goes without saying that regular maintenance will play an important role in your child's safety. Make sure the crib's side is breathable and well ventilated to avoid suffocating your child and allowing the free flow of air.
Travel Cribs for Twins
What's expected of the baby travel bed drastically changes if you have twins or more than one toddler to care for. The last thing you want is for your toddler to be squeezed in their cribs and increase the likelihood of getting suffocated.
Don't be afraid of getting two separate travel cribs if a single crib is not spacious enough for both of them. The same rules apply: the travel crib should be lightweight and super stable so it doesn't tumble over.
Frequently Asked Questions
Should I Use a New Mattress for Each Baby
It is advisable to buy a new mattress for your baby, especially if the used mattress was second-hand from another home. There is enough research to suggest that secondhand mattresses contain toxic bacteria linked to sudden infant death syndrome.
How do I Know if My Toddler Can Sleep on a Toddler Bed?
Most companies advertise the ideal age ranges that are best compatible with their beds. But you can still check to see if the travel bed is the ideal size for your toddler by seeing if they settle well on the bed. If not, try to find a new travel bed. You can always borrow a friend or family member's toddler bed to test it on your toddler.
What should my baby sleep in while traveling?
When traveling I would recommend getting your baby a portable baby travel bed or crib that has mesh sides for support and complete airflow. A travel bassinet is also a brilliant travel bed for your little one as it is very similar to a crib but it will cradle your baby.
Getting a travel basinet is brilliant for newborns, so if your baby needs putting to sleep while visiting family it allows for that option.
Is a portable baby travel bed safe?
Absolutely but make sure you do your research, look at the different options and make sure they meet safety standards and have crucial safety features like a study frame, mesh sides, a comfortable but firm mattress and ensures safe sleeping.
Can a baby sleep in a travel bassinet?
A travel bassinet is ideal for babies, it is a portable baby travel bed that is suitable from birth for both overnight sleep or just for napping while out and about during the day.
Do hotels provide baby cribs?
You can either bring your own travel bed or most hotels have baby cribs spare for you to use if you request one. Before you go I would always check with the hotel before you arrive to make sure they can accommodate a crib for you while you stay. 
Call about this before you book and always bring a spare just incase. 
Also Read: 35 Baby Travel Tips
Summary of the best travel cribs:
When looking for the best travel cribs there are some key things to consider, from comfort, support, convenience to budget. As a parent going out sometimes with your baby can be a challenge, but with the right travel crib, travel bed, or travel bassinet you won't need to worry. 
From a leisurely trip to the park, a catch-up with family and friends to going on vacation a travel bed/ travel cribs can actually make the world of difference, it allows for your child to relax in an environment that they recognize and they feel comfortable in. 
The best travel cribs not only provide your baby with support and comfort but should also come with mesh outer walls for both protection, ease of supervision, and effective temperature regulation within the baby travel bed. 
Travel cribs start from catering towards newborns to toddlers, I have even selected some air mattress travel bed options for the in-between stages of your toddler moving from a crib to a bed. 
Whatever travel bed or crib you decide to choose today I can guarantee you won't be disappointed, some even provide a worry-free warranty so you can buy with complete confidence. 
Happy sleeping on your travels!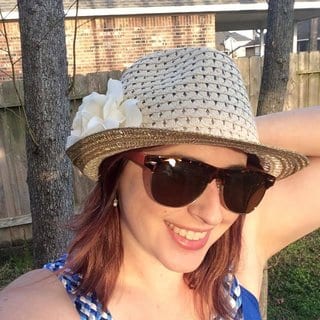 Head of Content at Sleepedia
ABOUT
Lauren is Sleepedia's Head of Content and is a certified sleep therapist who loves her sleep. Lauren helps people to get back to those deep, dream-filled nights they once had by helping to identify problems with their routine and sleep setup. Whether it's a mattress or pillow, Lauren researches the best products in the industry to provide you with an in-depth review of everything you need to know to encourage your buying decision.